Disclaimer: I received a free tote of clothes from Golden Tote for exchange for posting about my experience. 
Hi friends! I got back from the Indulge conference late Sunday and my head was spinning with all the information I learned. It was inspiring to be around such successful food bloggers, but one of the take-aways for me was to blog about what makes you happy. Food obviously makes me happy, but so do other things like fitness and fashion.
There won't be any major changes to what I post about, but it gave me validation that when I post about fitness stuff or clothes I am wearing, it's because I truly love those things too and want to share. This blog will always be mostly about food, but especially during our move it's the perfect time to continue to share some of my other loves.
Did I ever tell you I got the "best dressed" superlative my senior year in high school? Yep, I'm pretty fancy. I actually loved dressing up back then and would even wear heels to school sometimes! In retrospect, all of my outfits were horrendous (I have photos to prove that), but that doesn't matter. I've always loved clothes.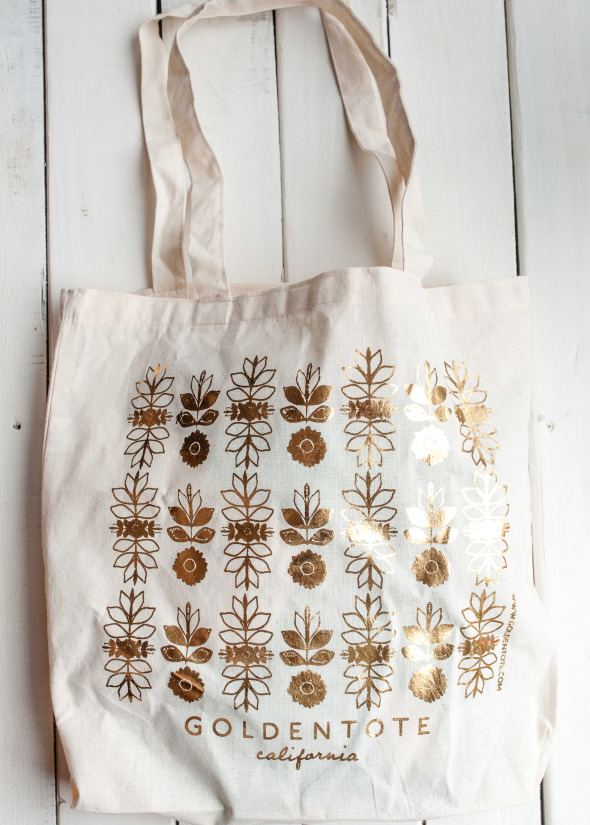 So when Golden Tote contacted me to see if I wanted to try out a tote bag I couldn't say no. I have heard about them but really hadn't looked too much in it. I love the story of how it started, which you can read here.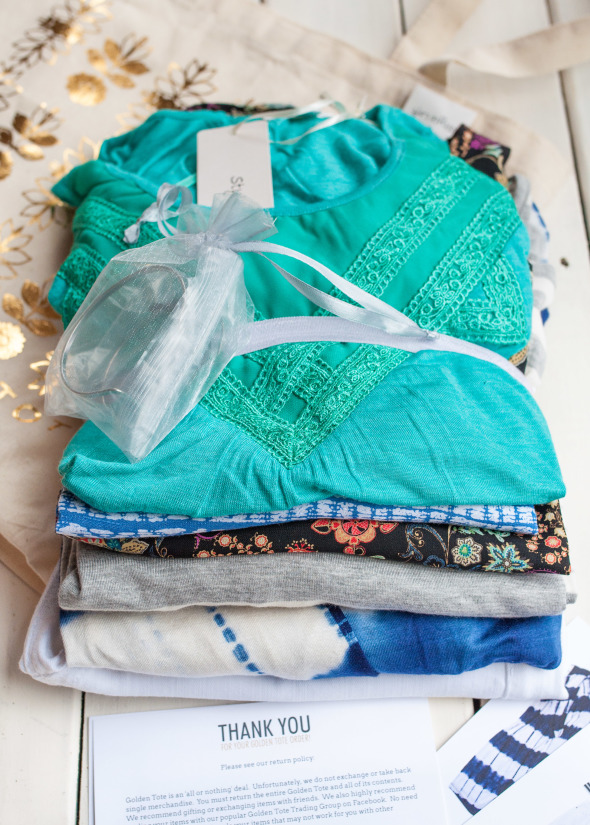 How does it work? You pick 1-2 items you want in the tote and they surprise you with the rest- adorable clothes at insider prices!
You can chose between a small or large tote. The small tote includes 2-3 items and the large 5-6 items.

I thought there was an error in my tote because there was so much in it- all for $149. For the large tote, I picked a tie dye dress and white distressed jeans and they send an additional four surprise pieces, plus a bracelet.
I have seen these pieces elsewhere and know that they sell for way more. Because they work with brands to get the best deals, the items from Golden Tote end up being about 50% off the retail price. It's like finding great designer pieces at a discount, but delivered to your door in a fun surprise bag!
How do they know what to send? You fill out a style profile and your items are hand-selected for you based on that information. Pretty simple!
You also get the chance to "add on" any item you want to your tote which means you can shop from their site too.
What if you don't like your tote contents? No one wants to blow money on clothes you don't like, so you can return the whole bag if it's not right for you. However, you can't just return one or two pieces. It's all or none. I have only gotten one tote and I loved every single item, but there is a Facebook trading group if you want to sell or trade any items.
So included in my tote….
I'll start with the two items I picked…..
#1 this tie-dye dress (a little too big but I belted it and I think I will run it through the wash and dryer). Love it.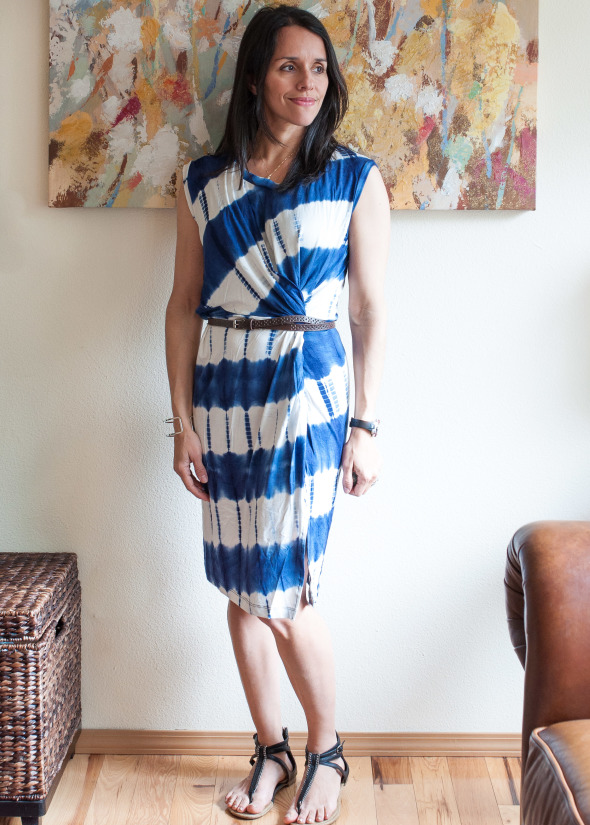 and #2 these Just Black Skinny distressed jeans in white paired (these are designer jeans that cost way more elsewhere). I love my other Just Black jeans because they are the perfect light-weight and stretchy material so I knew I wanted a pair in white.
My surprise items were #3 this fun floral top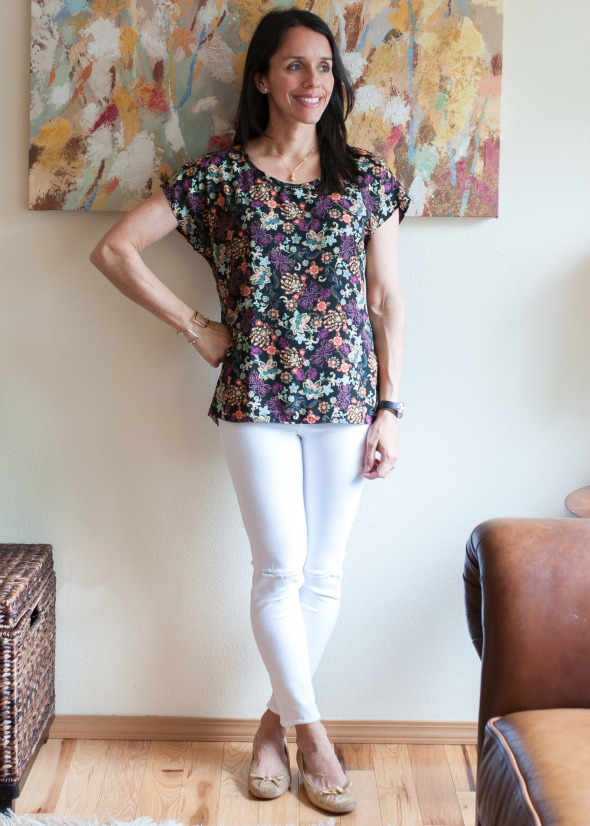 This top is the probably not something I would've chosen for myself, but I think it's fun and definitely unlike anything I own.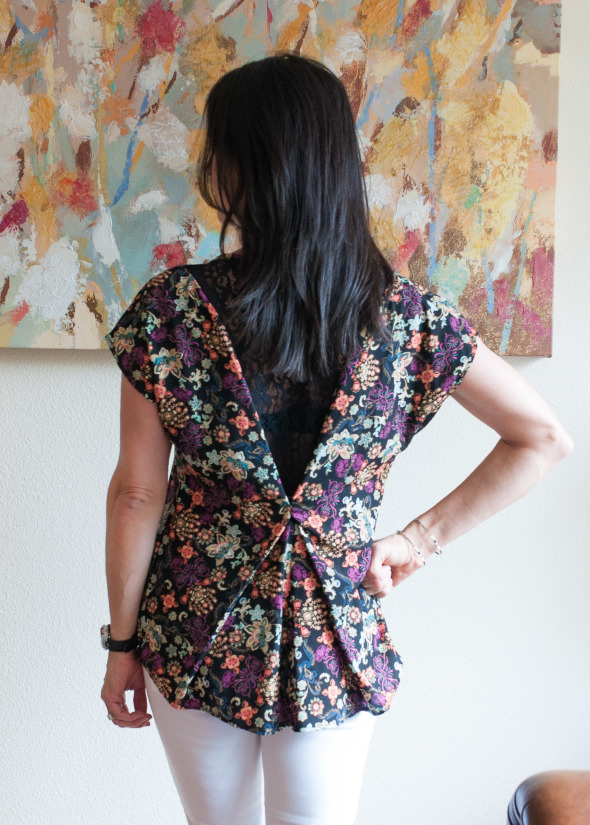 and this cute, casual turquoise top which is totally my style.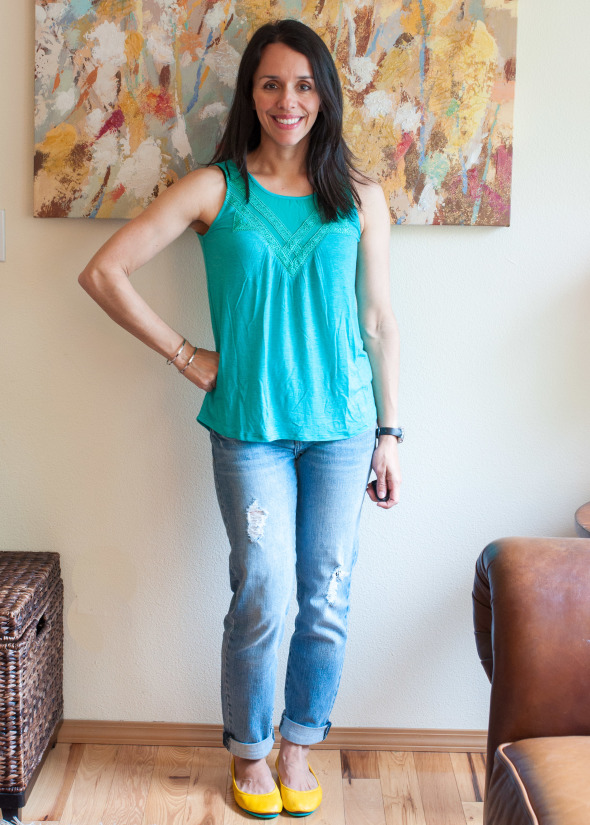 I also received this easy-to-wear, casual dress, like a cozy t-shirt material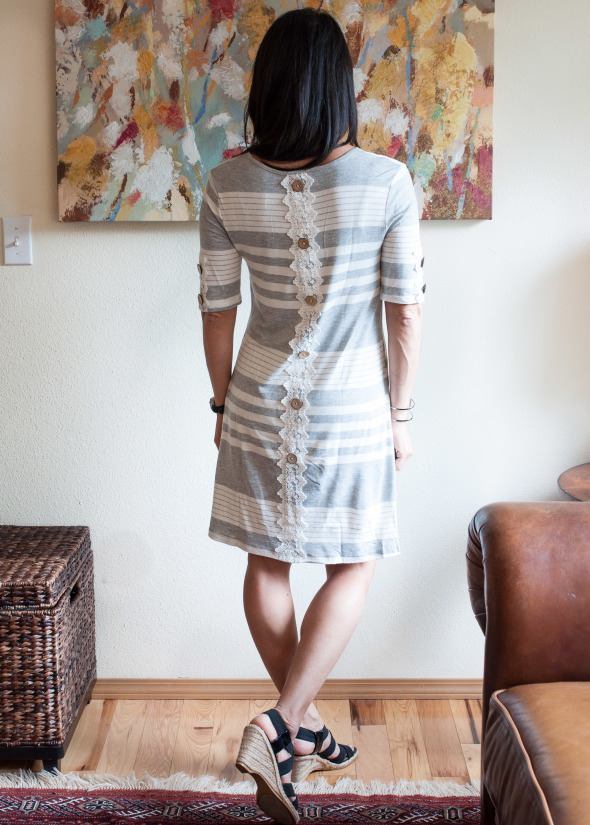 Same dress with my own jean jacket, paired with a coral necklace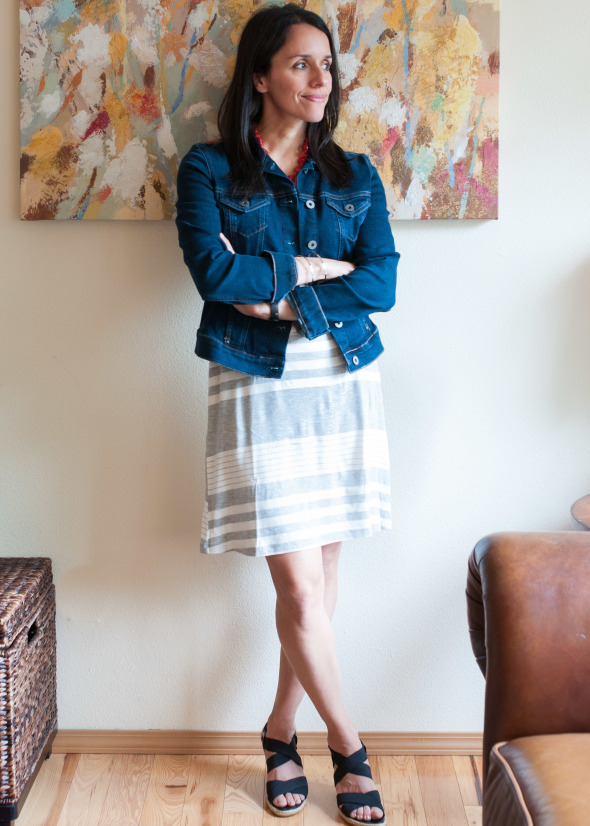 this surprise dress (from Skies are Blue) was item #6 and looked like a mumu without the belt, but once I belted it I immediately loved it. I know I'll wear it a lot in the hot Louisiana summers.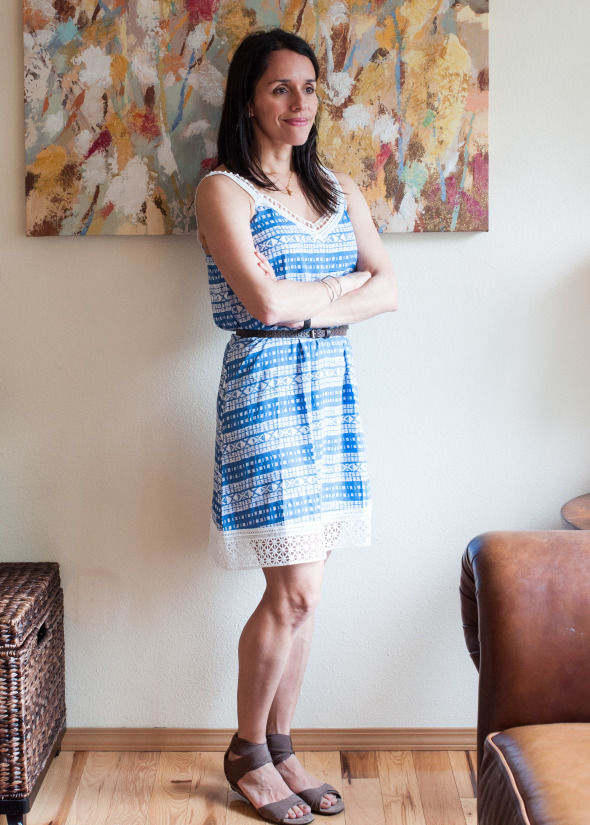 I will totally try this service again and feel like for the quality the prices are great.   I got 6 clothing items, including designer brands, plus the cuff bracelet I am wearing in all the photos. Super fun and I don't think I'll need to go shopping for a while!
Want to sign up for your own Golden Tote? Go HERE
So have you tried Golden Tote? I'd love to hear your experiences. Feel free to link up any reviews in the comments!
Disclaimer: this post contains affiliate links