Compensation was provided by LÄRABAR. The opinions expressed herein are those of the author and are not indicative of the opinions of LÄRABAR.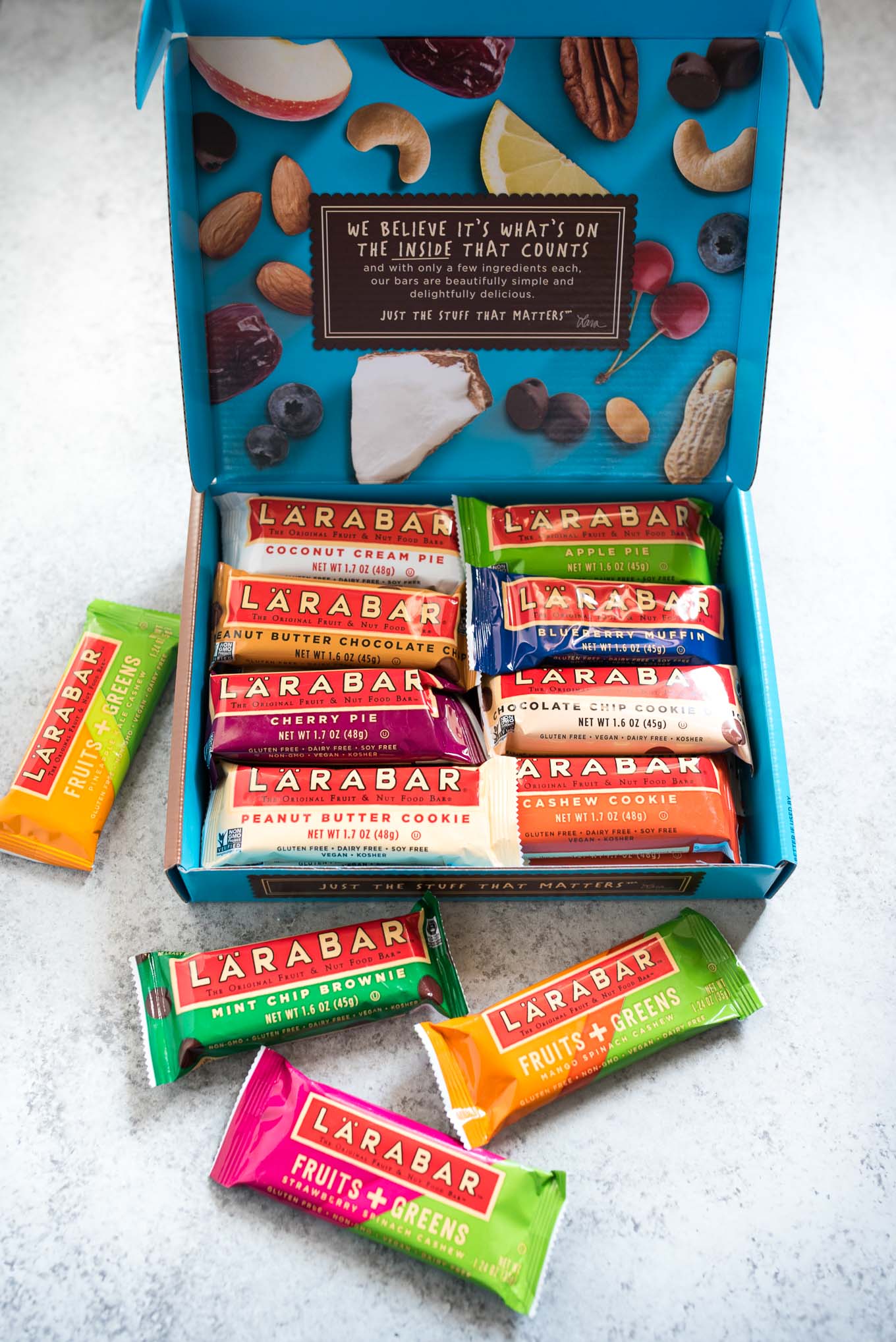 It's a new year and for some people, that means a fresh start, a chance to reevaluate priorities, an opportunity to do things better than in the previous year.
One thing I am being extra mindful of this year is feeding my family a wholesome, healthy diet. Even as a Dietitian I feel like there is always room for improvement. My four kids have always eaten healthy, but I slacked off towards the end of the year and allowed them to eat too much junk. Cheese crackers and bags of chips made their way into our cart more than usual. I will have to admit it was partly due to whiny kids and my laziness.
There are plenty of healthy, whole foods we all love so it's just a matter of having the right stuff in the house. This isn't to say cheese crackers are always off limits, I simply don't want them on the weekly shopping list. I quickly made a list of all the tasty, real foods we could all enjoy for lunches and snacks and came up with plenty of choices.
One of my personal favorites is a fruit and nut bar. LÄRABAR is the perfect bar to fit into the new year, new you season with its real, simple ingredients.
In reality, as a busy mom of 4 I still need some packaged foods and thank goodness there are amazing companies such as LÄRABAR that can allow us to eat convenient and real food at the same time. All of the LÄRABAR core bars have just 2-9 simple ingredients and are make from 100% real, minimally processed ingredients like unsweetened fruits, nuts and spices. Since my kiddos have to pack snacks to take to school in addition to their lunch, LÄRABAR is the perfect solution.
And after hearing about so many friends who have kids with at least one type of allergy or food intolerance, it makes me happy to be able to recommend a snack that is gluten-free, non-GMO, Kosher and with many vegan, dairy-free and soy-free options.
LÄRABAR has two new flavors: Mint Chip Brownie and Fruit and Greens and they are definitely my new favorites. I plan on swapping out our current snack bar for the fruit and greens when the kids need a packaged snack.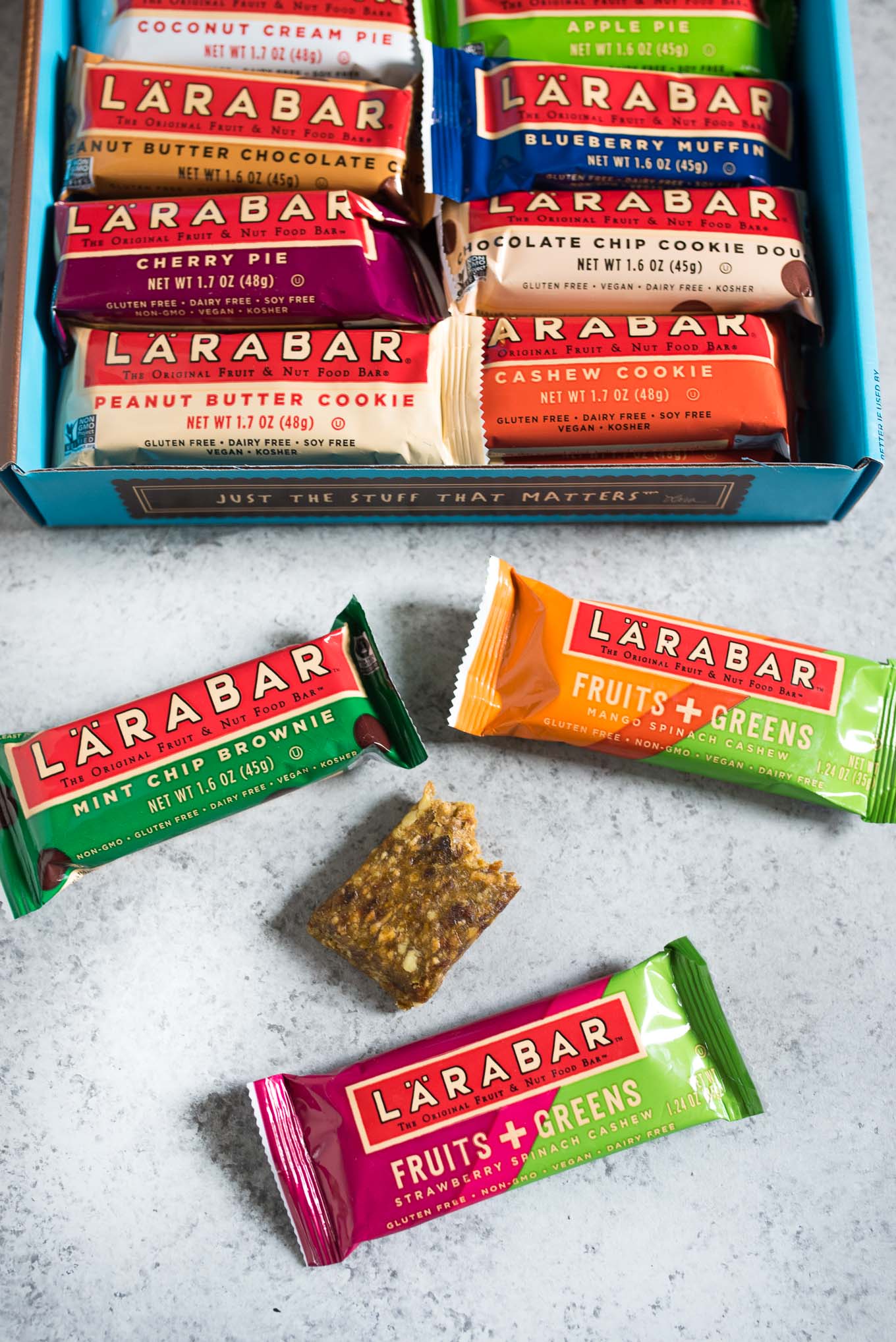 LÄRABARS have no added sugar, rather are naturally sweetened with fruit. The new Fruit + Greens flavors are amazing: Strawberry Spinach Cashew, Pineapple Kale Cashew and Mango Spinach Cashew. Each bar contains 1/4 cup of fruit and 1/4 cup of vegetable and paired with the cashews packs a lot of nutrients. The vegetable flavor is subtle in my opinion and overall tastes like a healthy fruit roll up. I also love that the addition of the vegetables brings the overall sugar content down.
If you can't resist a coupon like me, visit the LÄRABAR hub on Amazon, for 25% off of many of your favorite LÄRABAR varieties now through Feb. 14. Discount applied to one item and the lowest priced item. You can find a wide variety of LÄRABAR flavors on the Amazon hub, including the latest from LÄRABAR, the new Fruits + Greens bars and new flavor Mint Chip Brownie.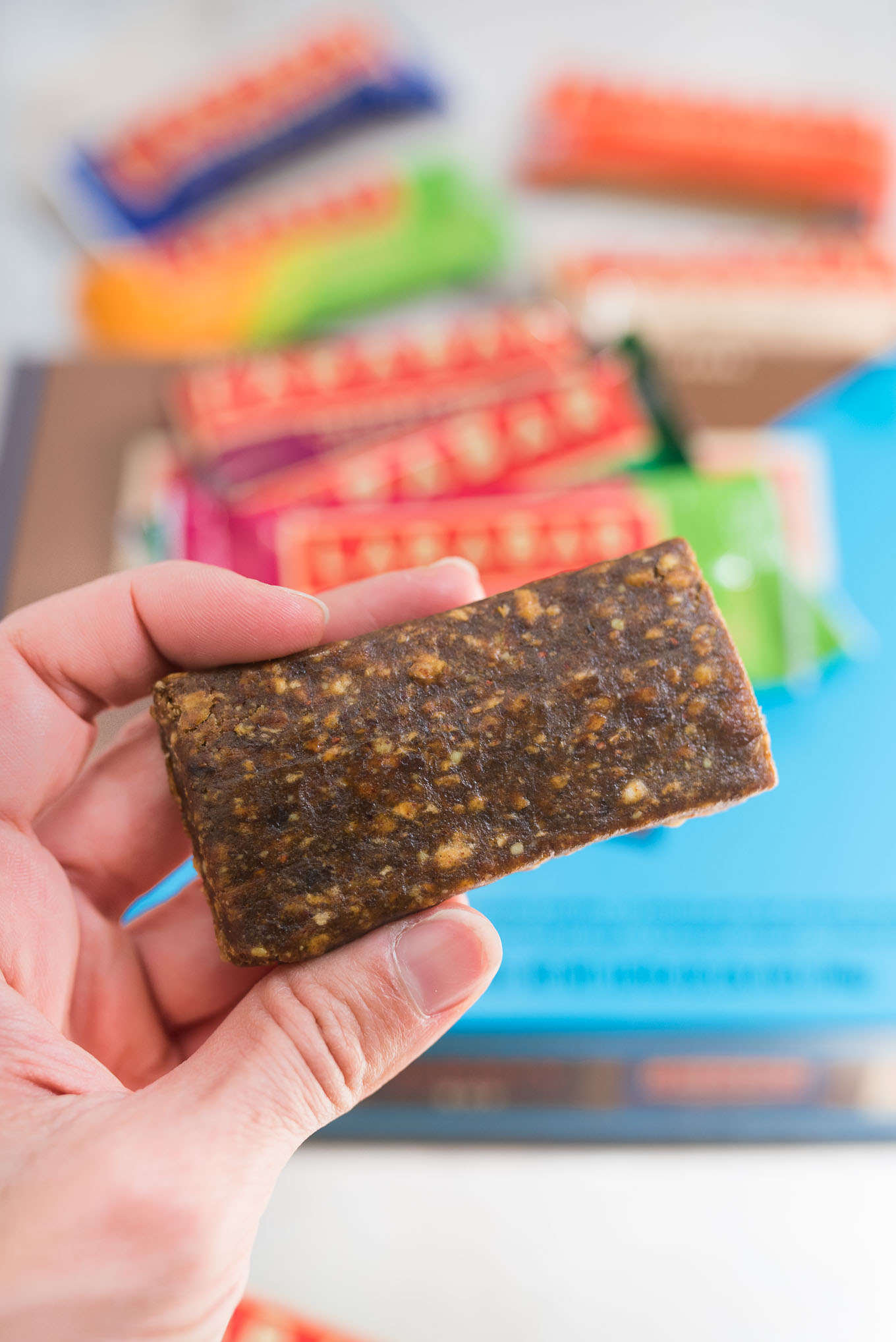 There are limited quantities of these new products so check out the LÄRABAR hub on Amazon today to get yours while supplies last!
Hopefully this will inspire you to be more mindful with the choices you make for you and your family in 2017. It takes work getting back on track or starting a new path to wellness, but I am here for you!
Make sure to follow LÄRABAR on Facebook, Pinterest, Twitter and Instagram and go grab your favorite LARABAR at 25% off HERE!