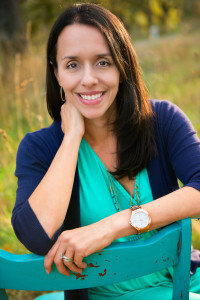 Coaching Services Include:
Nutritious Eats 6 Week Weight Loss Course
Individual Consults
Coaching Packages
Hi, my name is Melanie and I am a Registered Dietitian with a BS and Masters degree in nutrition. I have over 15 years of experience in clinical nutrition, wellness and weight loss. Welcome to my coaching services. I am so happy you're here.
I know how frustrating it can be to want to lose weight but have no idea how to get started or what plan to follow. There is so much conflicting information out there, it's hard to know what is accurate.
You've probably tried diets or strict meal plans in the past without much success or only to find yourself gaining the weight back as soon as the diet is over. I am here to help you make lifelong changes so that you can have a positive relationship with food and be the one in control of your life, not the other way around.
You might feel like the investment is not worth it, but you are getting 2 consults with a Registered Dietitian and 6 weeks of accountability for the price that some health care professionals would charge for one visit. You are worth the time and money.
Register today, space is limited!!
Are you right for this course? If you answer yes to the following then I'd love to work with you!
Are you motivated to make changes?
Open to setting aside a little extra time to work on your diet?
Willing to check in throughout the weeks as we apply new tips and tricks to healthy living?
The Nutritious Eats 6 Week Weight Loss Course will start March 14th, 2016 and will cost $175 
What can you expect?
One (50 minute) consultation where I get to know your eating habits and struggles and work with your to overcome those challenges
A review of 3 days of your food intake, with recommendations on what changes need to be made
Accountability and supportive approach that keeps you on track to accomplish your goal
A shopping list and 5 day sample meal plan
Daily check-ins and goal setting via a Facebook group (or email/text if you are not on Facebook)
Daily tips and tricks delivered to your inbox
Unlimited email access during the 6 weeks to ask questions
An end of program check-in call (20 minutes) for any final questions
Here's how it works:
Six week program starting March 14th, 2016
Members will join an accountability group on Facebook and have daily checkins with me (via text or email if not on Facebook) Monday-Friday during the duration of the course
Participants will be required to pay in advance, fill out a health intake form and sign a waiver before the start of the course (all forms will be emailed to you).
Participants will log 3 days of food at the start of the program and do daily checkins with me via Facebook, text or email
Please register below to join
Space is limited so don't wait!
After you register, you may pay for the Nutritious Eats Weight Loss Course via the "Buy Now" button below $175. I am also offering a payment plan for those who prefer to pay in 2 or 3 installments. Just sent a note with your contact form and I will bill you either at the beginning and end of the program or every two weeks. Also, if you refer someone to sign up for the course, you will get $20 back! Space is limited!
You can pay with PayPal or credit card. I am so excited to work with you!
Individual Consults
Need to seek nutrition advice for a special diet, medical issue, stress eating or just overall wellness? One on one consults are conducted over the phone and are personalized to meet your needs. A 3 day food log will be reviewed and sample meal plans provided after the call is completed. The cost of one hour consult is $89.00. You must pay via the PayPal button before our session.
Three to six weekly sessions can be purchased for those that need ongoing support. This is recommended for those that might have weight to lose or have many questions that can't be covered in one session. Ideally sessions are scheduled weekly, but can also be scheduled every other week.
Three sessions cost $240 (One one-hour session and two 45-minute sessions)
and six sessions are $480 (One one-hour session and five 45-minute sessions)
After you pay for any service make sure to fill out this contact form so that I can be in touch prior to the course start date. I look forward to working with you and helping you reach your health and wellness goals!
Comments or questions are welcome.