Boost the nutritional value of your potatoes with these easy changes!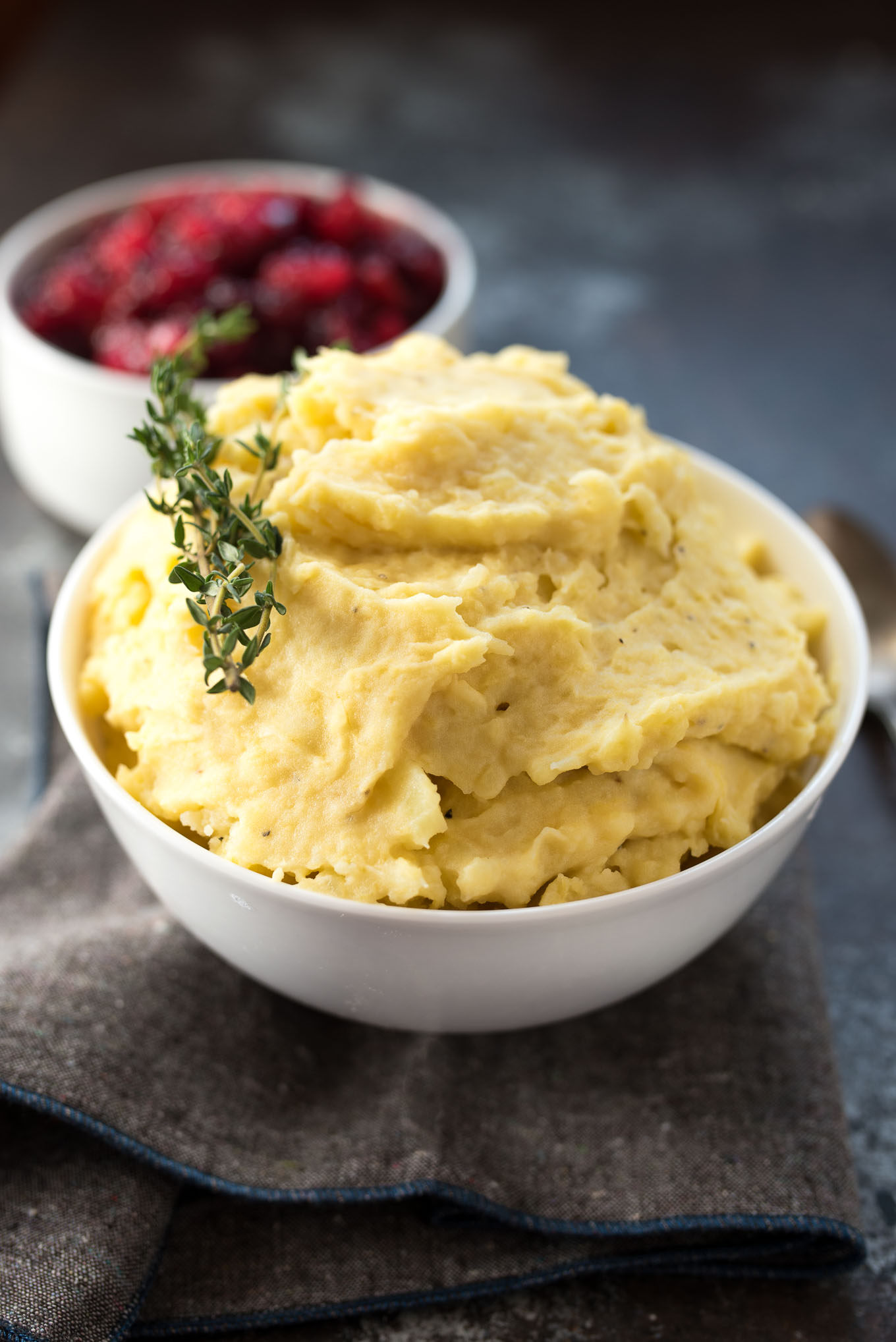 Ahh, the big week is almost here. Hopefully you will be spending Thanksgiving with someone you love whether it be family or friends.
It's pretty safe to say that no one person really wants to cook the entire 12+ course Holiday meal themselves. It's a labor intensive few days leading up to the big meal and although I think it's worth it when you have that plate of everything if front of you, it's much easier when multiple people can contribute dishes.
When I cooked my first entire meal when we were living in Hawaii and far away from family, it made me truly appreciate my mom and grandma who when took charge of this holiday meal growing up.
Now that our family has expanded to in-laws, we are all able to contribute. It's hard to beat a traditional spread, especially since it's enjoyed only once or twice a year.
I think it's nearly impossible to chose one favorite dish, because well they all really need to be there. What makes that day so delicious is the perfect combination of everything.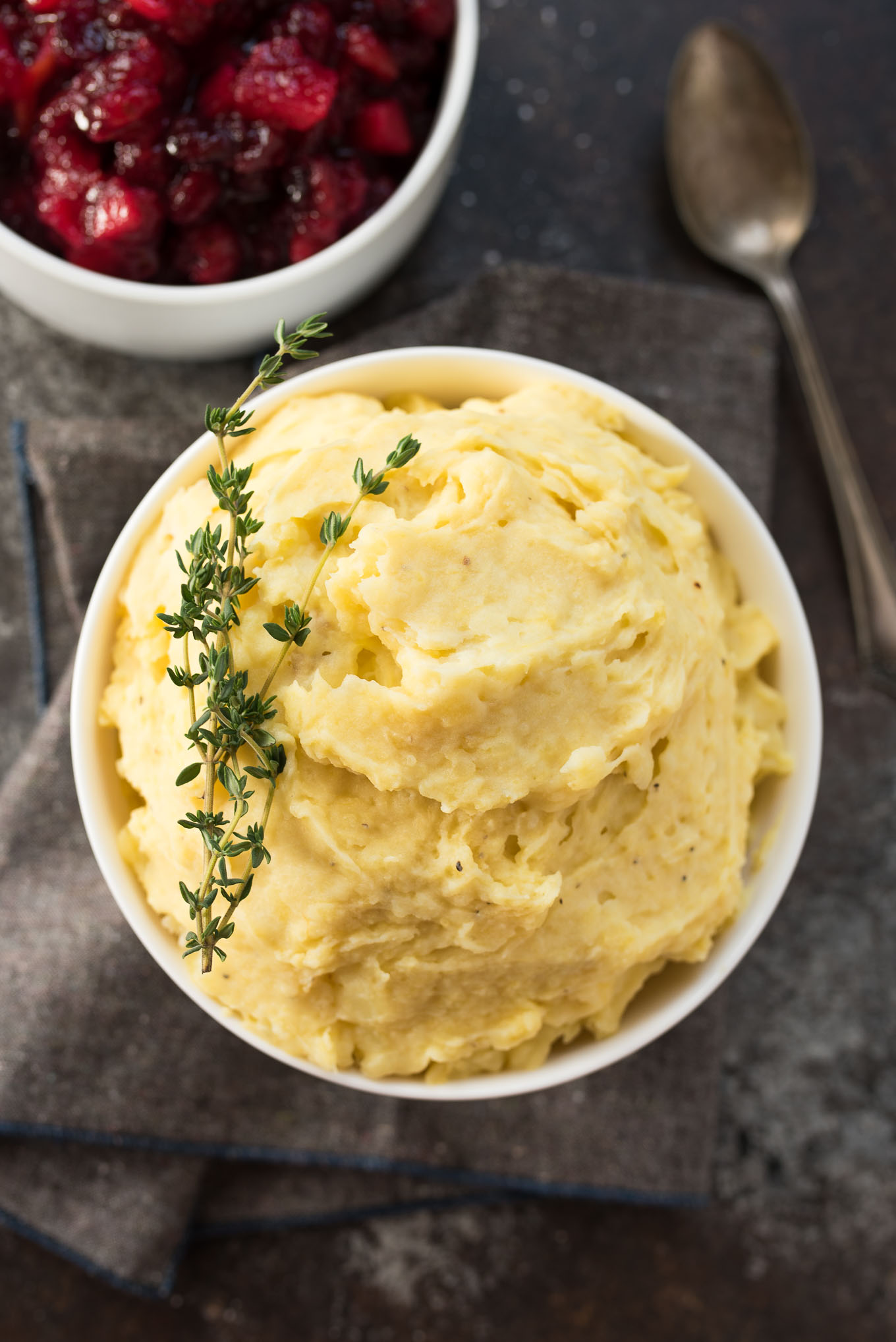 Mashed potatoes are pretty hard to mess up. I know a lot of people just load them with butter, salt, cream, whole milk, etc. Sure, they taste good that way, but I wanted to share a simple recipe for a Potato and Squash Mash, to show you how to boost the nutrition quality of your potato side if you are trying to be extra mindful of your eating habits this year.
Although they may be covered in gravy, potatoes need a little flavor boost on their own. By adding the squash, you'll get a slight natural sweetness, not to mention bonus nutrition points- Vitamin A, fiber.
Don't have acorn squash? Butternut would be great too!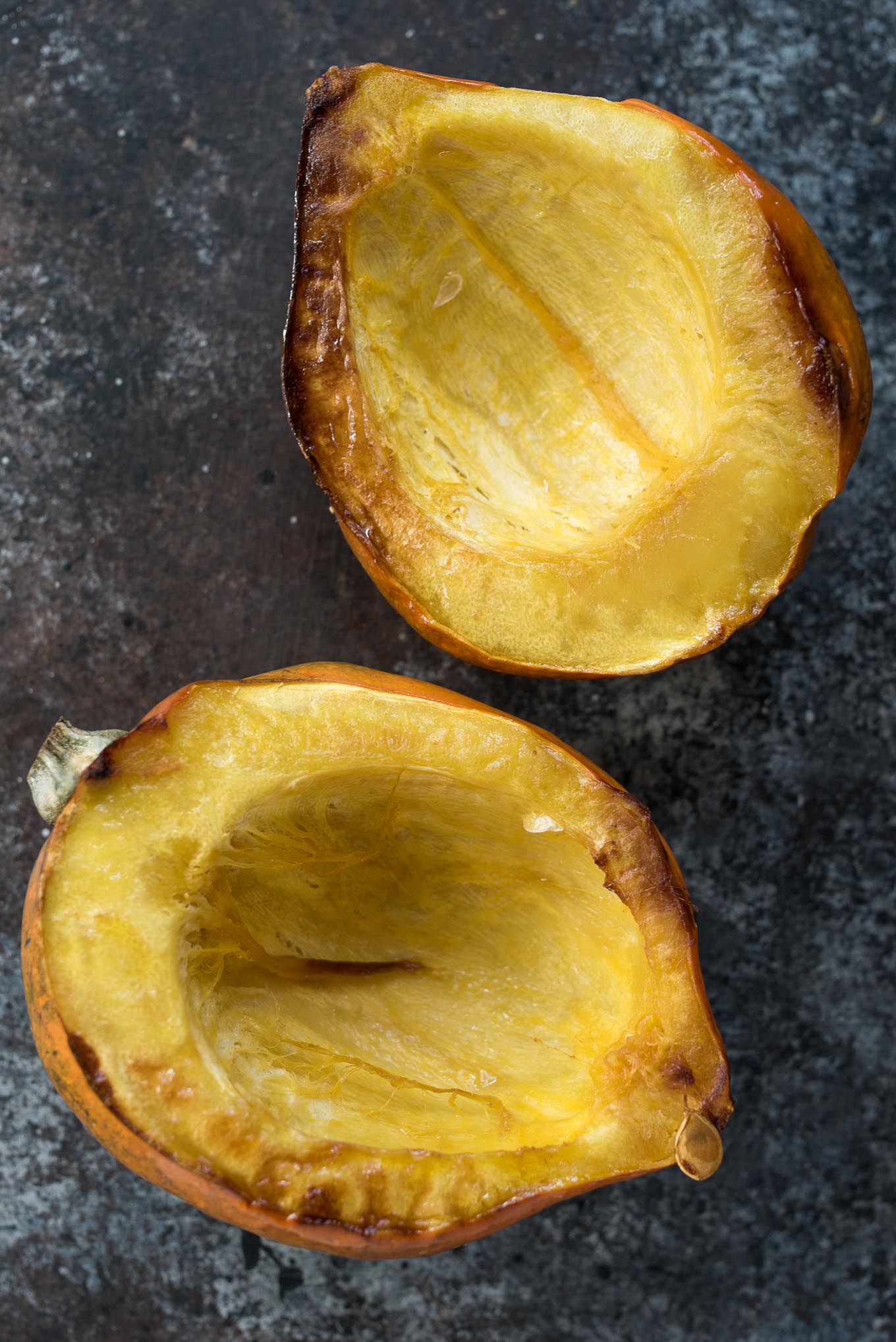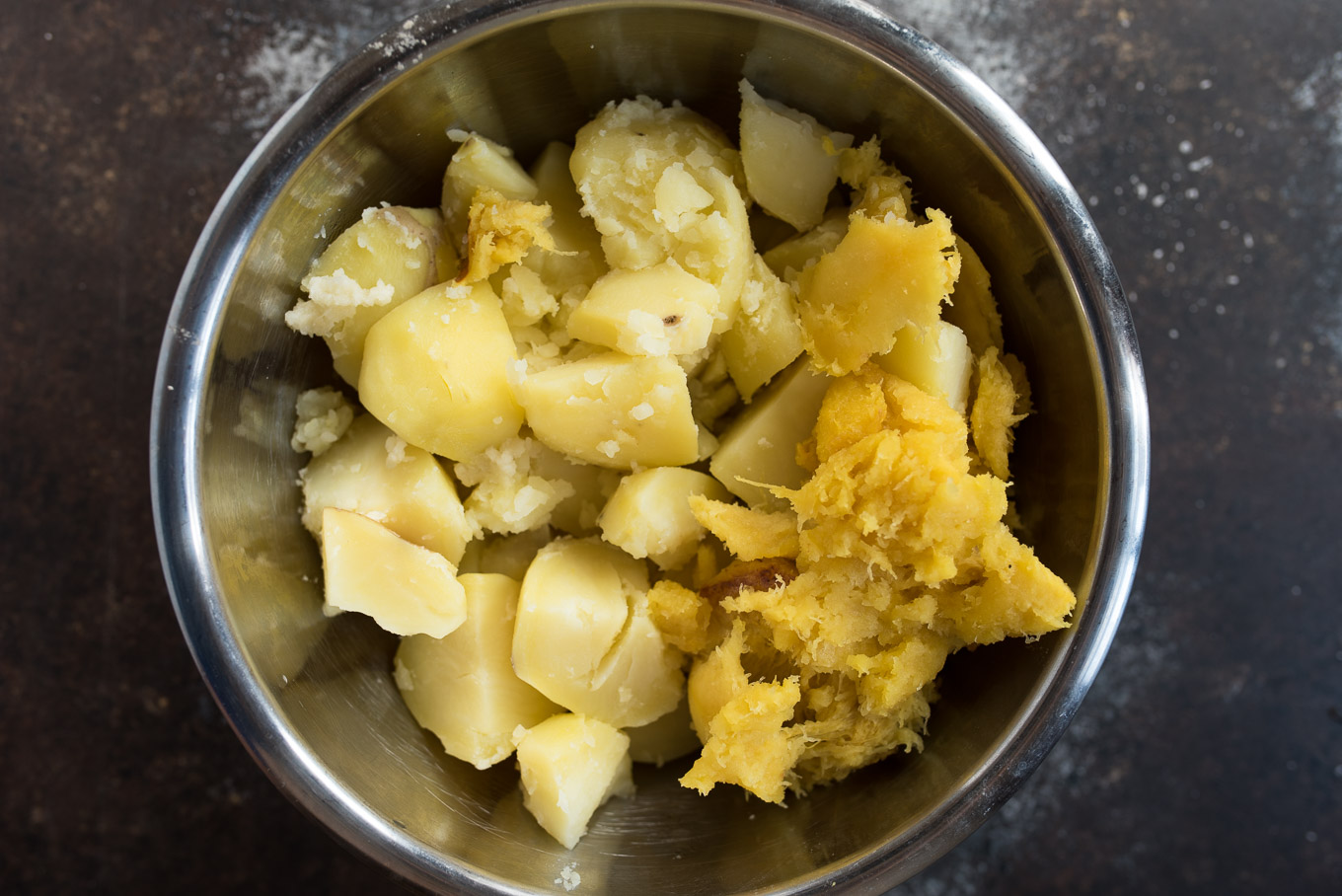 The cheesy flavored nutritional yeast can be used in place of parmesan cheese for a more nutrient-dense (and vegan) choice. Nutritional yeast is very high in high quality protein.
For example one and a half tablespoons of nutritional yeast has 8 grams of protein, is packed with B vitamins, potassium, 4 grams fiber and is low in fat. It's a little secret weapon for those that can't or don't eat cheese since it has that savory taste.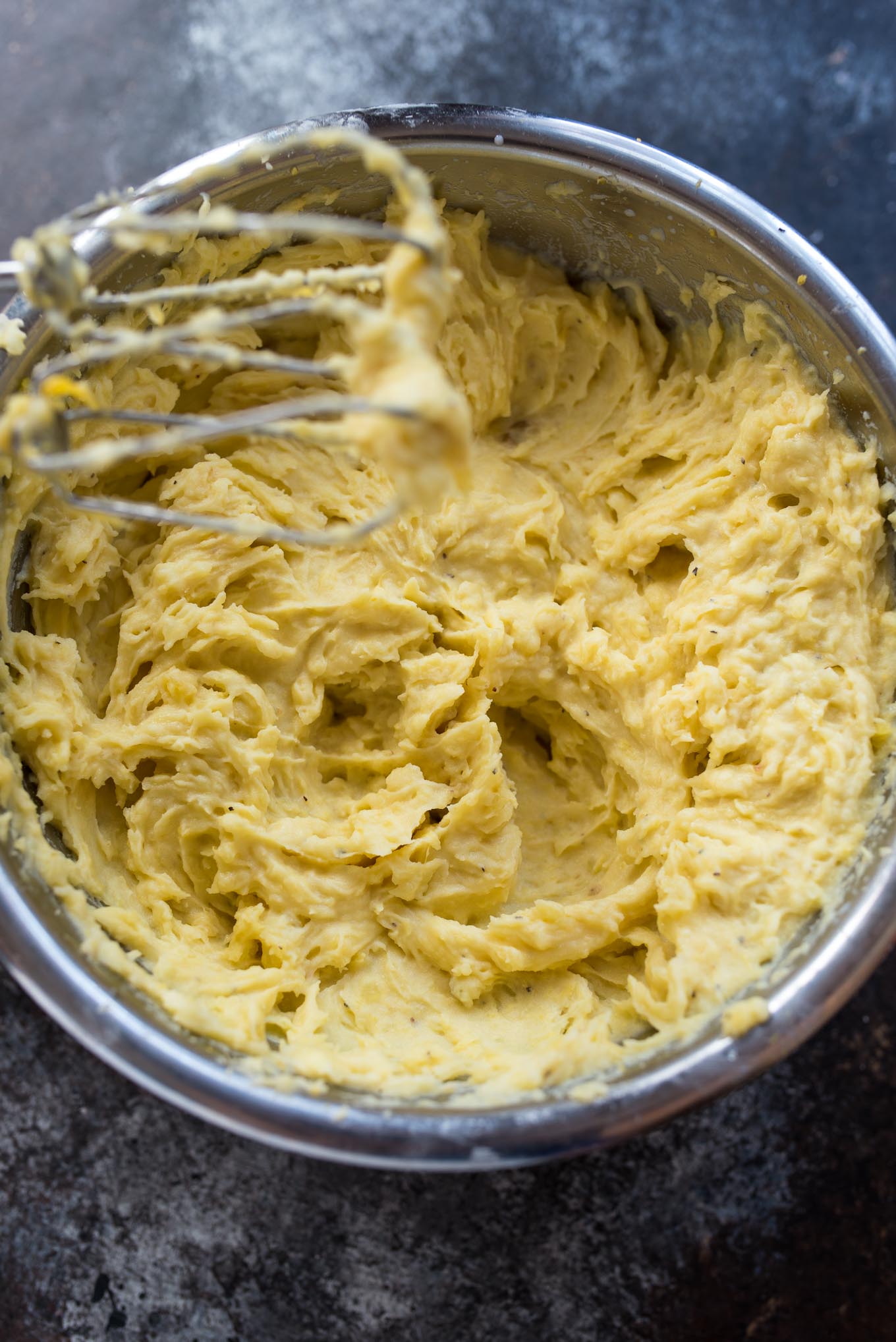 Potatoes don't get mentioned much for their high potassium content, but they have more than twice the amount than in one banana. An affordable side dish that can be made in a variety of ways and most everyone likes. That's hard to beat!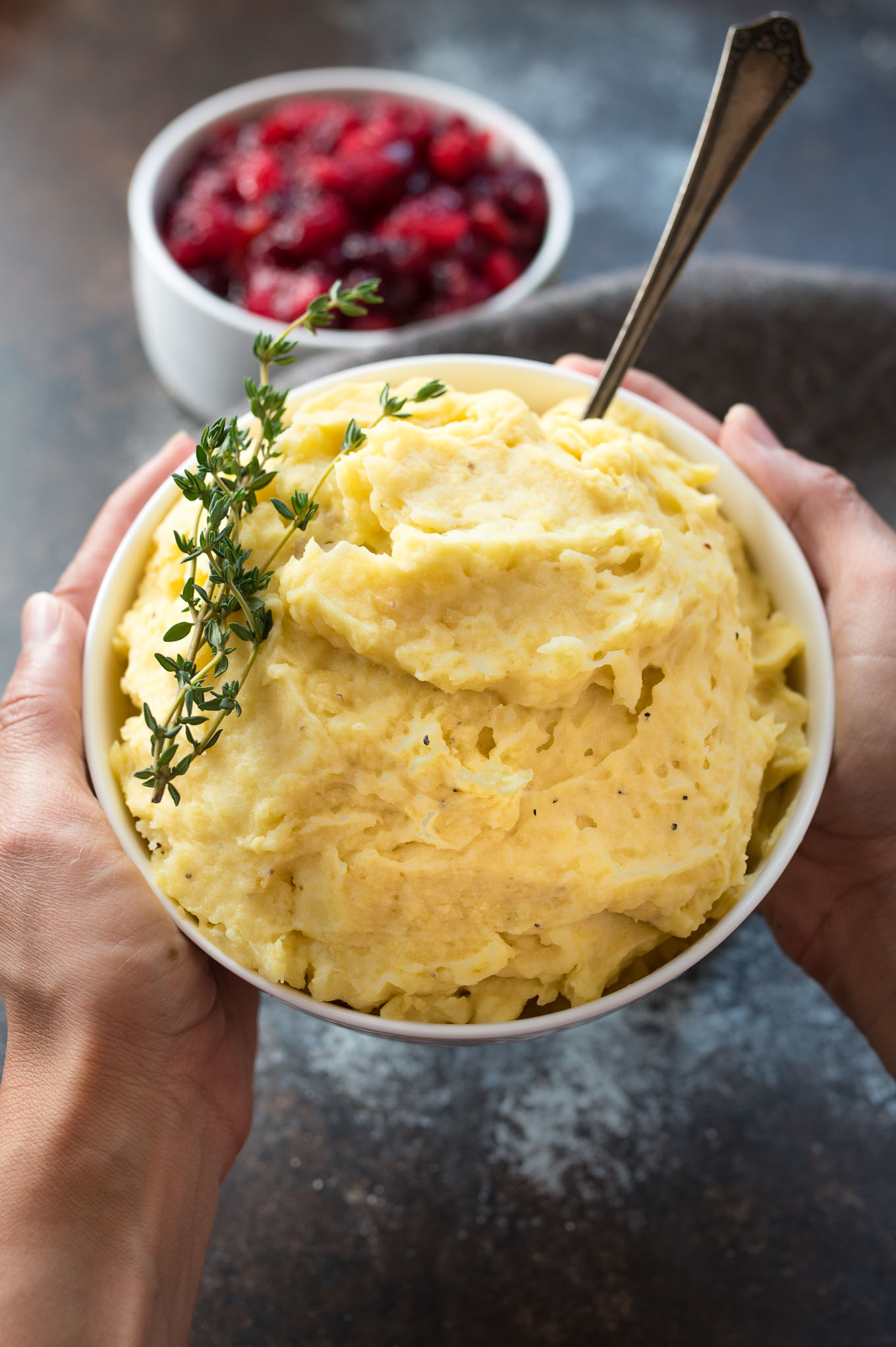 What's one of your favorite holiday dishes that you'd like to see lightened up?
Potato and Squash Mash
Author:
Melanie F. | Nutritious Eats
Ingredients
3 lb yellow, yukon or butter potatoes, cut into quarters
1 lb small acorn squash, cut in half
⅓ cup nutritional yeast (could sub parmesan cheese)
⅓ cup plain Greek yogurt
½ to ¾ cup low fat milk (or non-dairy unsweetened milk)
1 teaspoon salt
½ teaspoon pepper
1 tablespoon olive oil
1 tablespoon butter
2 cloves garlic, grated
Instructions
Preheat oven to 400 degrees. Cook acorn squash cut side down on a baking sheet covered in foil for 25-30 minutes or until tender. While it cooks, boil potatoes for 20 minutes or until tender. In a large bowl combine the flesh of the squash, the potatoes and the remaining ingredients. Using an electric mixture whip the mixture together until potatoes are light and fluffy. Add more milk, salt or oil/butter to taste.
Notes
Feel free to omit the nutritional yeast, but you might want to substitute it with some cheese or additional pinch of salt. Add enough milk to make them creamy and fluffy.