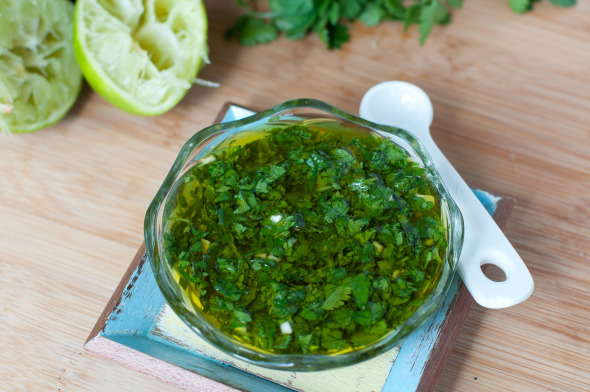 I am so excited to be blogging from my new and updated site! I know it might not look a whole lot different to you and that was the intent. There were just a few design changes and some behind the scene changes made. In case you are dying to know what I changed and can't pinpoint it, I had the green side bar widened and changed to white and had things moved around a little, I had a new navigation menu installed (up top where is says "home, about, work with me", etc) and had custom social media buttons added (see those cute round green buttons in the top right corner). I also had the spoon and knife graphic removed to make room for the new social media buttons and to give it a clean look. Speaking of those buttons, now that you can find me various places, make sure to connect with me via twitter, facebook, pinterest, instagram, rss or google+. I won't get into all the other updates, but it's all more user friendly for me. Yay! I love the way it looks- a bit fresher and cleaner, don't you think?
So today I want to share a recipe for this delicious herby sauce/condiment. I am sure many of you have heard of chimichurri, but did you know how easy it is to make it? Let me tell you….it's EASY! For those of you unfamiliar with it, chimichurri is an Argentinian sauce used for grilled meats. The great thing is that you can use it for a marinade or a sauce and guess what? You don't have to use it for meat! It's a great accompaniment to just about anything and I was quite content licking it from the spoon. It's that yummy.
This is my Dad's version and he made it during our vacation in Hawaii to top some (accidentally) blah fish tacos we made (we blame it on the weird frozen fish we bought from Costco which ended up being tough and rubbery- remember we were cooking for 20 so we were trying to save some money). I think this sauce will make almost anything taste better. It adds tons of flavor with the fresh herbs and garlic and those good healthy monounsaturated fats from the olive oil.
To make the prep even easier on me, I just pulsed the herbs in my food processor. Don't worry, you can hand chop though.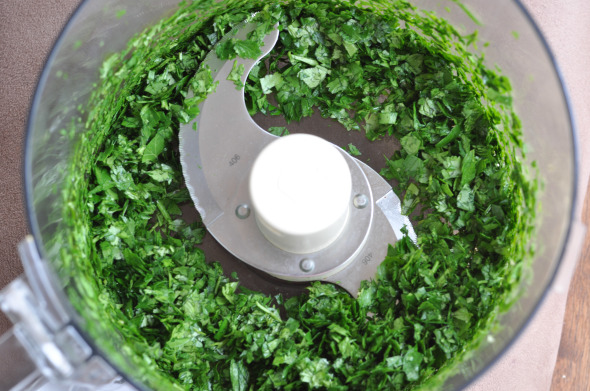 Make this soon and try serving it on basic grilled meat, fish, vegetables (you name it!) or use it to dress up your tacos, tostadas and other Mexican food. You'll love it!
Now excuse me while I go drink this with a straw.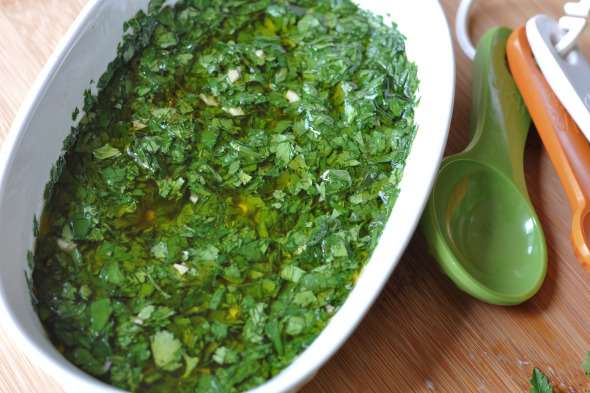 Chimichurri
Ingredients
1 cup packed fresh Italian parsley leaves, finely minced
1 cup packed fresh cilantro leaves, finely mined
1-2 garlic cloves, finely minced
⅓ cup extra virgin olive oil
1½ teaspoon soy sauce
2 Tablespoons lime juice
1 teaspoon sugar
A pinch of cayenne pepper
Instructions
In a non-reactive bowl (glass, ceramic, stainless steel), combine all the ingredients. Refrigerate until serving time.
Notes
I added my herbs to a food processor and pulsed until finely chopped. You could sub a pinch of red pepper flakes for the cayenne.
Oh and one more change if you are looking for my comment box, it got moved up to the top right hand corner of the post. Go on, test it out and leave me a comment. I love hearing from you! 😉