Congratulations to the two winners of the lunch kit giveaway- Aimee S. and Frances S. Thank you so much for entering!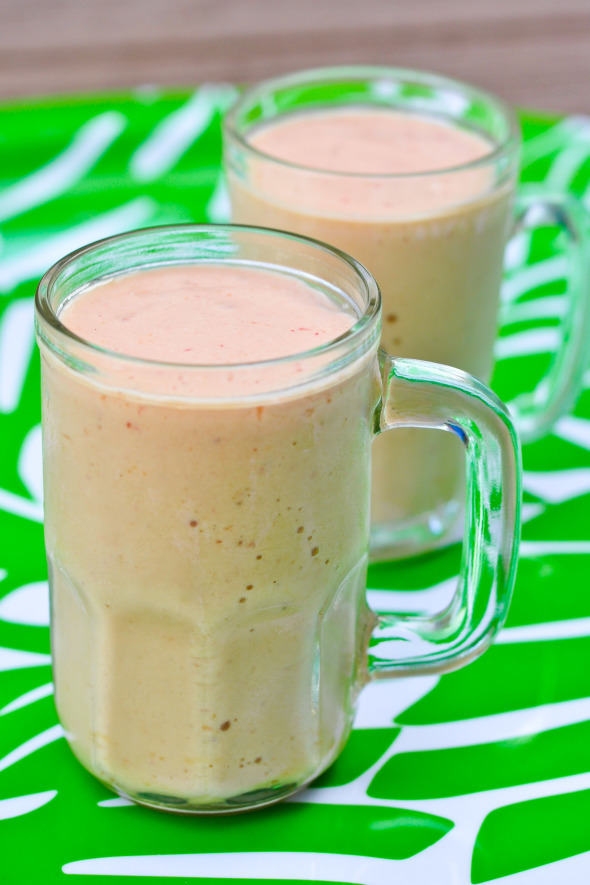 I know what you're thinking. A smoothie recipe? How original, right. Well the only reason I am posting this is because I learned a trick to making the creamiest smoothie possible. We're talking milkshake creamy.
We got home from a family bike ride over the weekend and I was craving something refreshing. I make the same smoothie all the time and this isn't my typical "recipe". I had this humongous bag of frozen Tropical fruit from Costco that I am trying to make my way through (I usually make my smoothies with a mixture of berries) so I threw a bunch in my smoothie, deciding not to add ice for some reason (I always add ice) and the result was the CREAMIEST smoothie ever.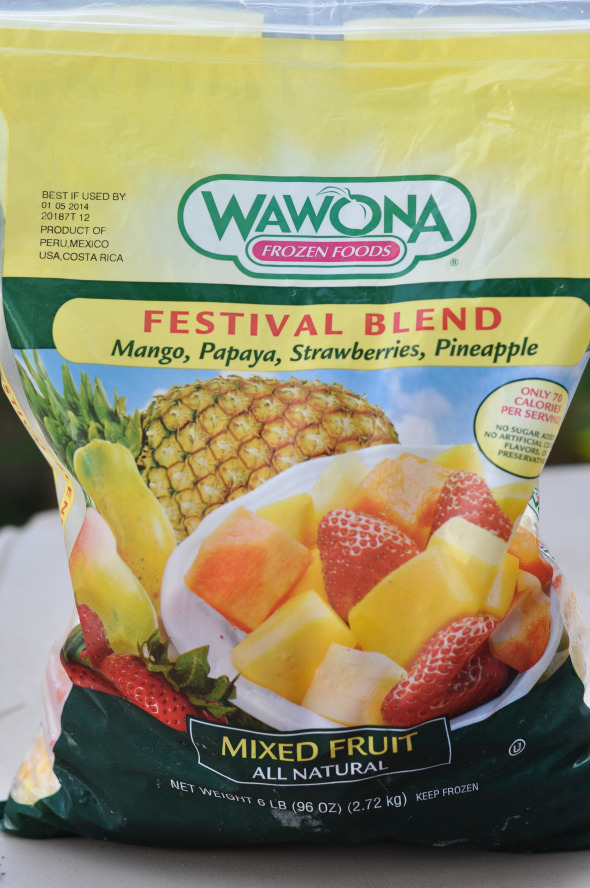 Then I got to thinking, well of course ice makes your smoothie cold and thick but those little ice particles result in a more "icy" texture. Adding extra frozen fruit in it's place really made such a difference. I will have to double check this experiment using my typical frozen berry blend (raspberries, blueberries and strawberries) because now I am wondering if part of it had to do with this particular fruit blend (very few fruits with seeds). It was an interesting experiment…and it sure was good! The only problem is I like my smoothies really cold and thick so unless I have enough frozen fruit I will have to keep adding ice.
This is the most basic version of a smoothie recipe but it was so (oddly) incredibly smooth and creamy that I had to share as is. I usually add yogurt to my smoothies also but we were running low and I didn't want to use them up so instead I added half a scoop of protein powder which added 15 grams of protein. I like the addition of protein to help make me feel full longer. Recap: more frozen fruit, no ice. Try it and let me know what you think!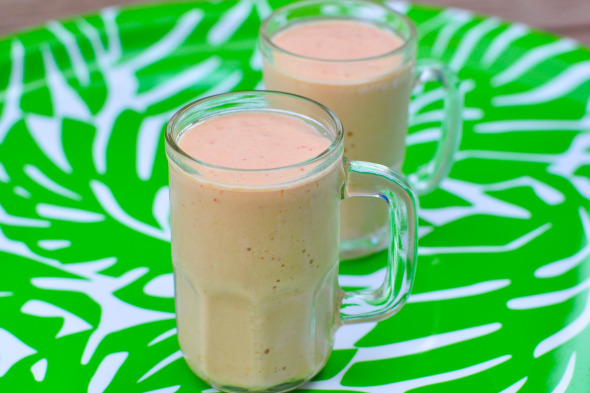 Question: Do you put ice in your smoothies? What is your favorite smoothie blend? Mine is vanilla (yogurt), berries, banana, oj & spinach.
I love hearing from you! Please leave a comment, ask a question or just say hi. And if you've enjoyed this post, please pin, share, tweet or stumble away so that others can enjoy eating healthy with us! Thanks for reading!