Who is in the midst of Christmas shopping? I am always on the hunt for unique gift items especially during the holidays and love sharing a few of my favorite things with you every year. Since I always have at least one of the three kids with me it makes shopping in person very difficult. Thankfully I have a nice cozy office to do my online shopping.
When the folks at Uncommon Goods (a Brooklyn-based online retailer of unique gifts and creative designs) offered to send me a couple products from their kitchen/cooking section I immediately fell in love. It was my first time visiting their online store and I was impressed by the unique and high quality things they sell…and we're not just talking kitchen items; they have things for the home/garden, office, for kids and babies, jewelry, etc. I obsessed over everything for weeks making lists of possible gift options (and of course adding things to my own list). I know the women in my life will love this site: make sure to check out gifts for women here.
Speaking of gifts for women, how cool are these birth month flower necklaces? I want. By the way, my birthday is next week if anyone is looking to buy me something. He he.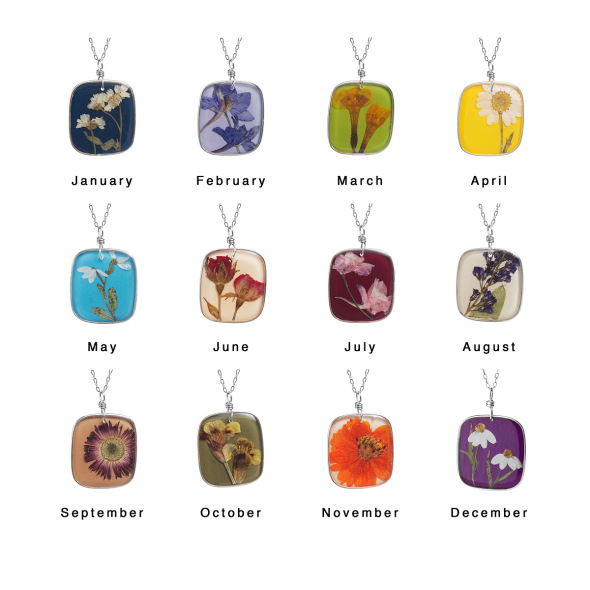 Back to the kitchen though, after much deliberation I finally decided I had to have this fabulous soup and sandwich tray and adorable bread warmer. People who know me know that I am a bit crazy about collecting dish/kitchenware and I don't have anything similar to these things. Plus the soup/sandwich tray had over 1,000 positive reviews!
I couldn't resist to make the perfect Tomato soup & grilled cheese combo.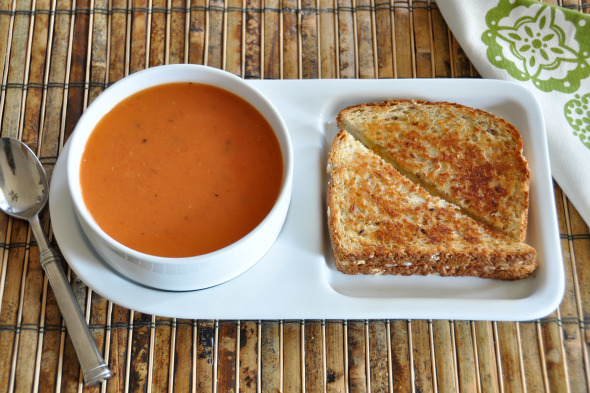 The soup bowl is a very good size and the sandwich tray holds a large sandwich. It's a very sturdy tray too which I like. Plus you don't have to just use it for soups and sandwiches. I love the other ideas shown on their website of what you could use it for- cake & ice cream, soup and salad, muffin and fruit, etc.. You get 2 trays/bowls per order. LOVE this item!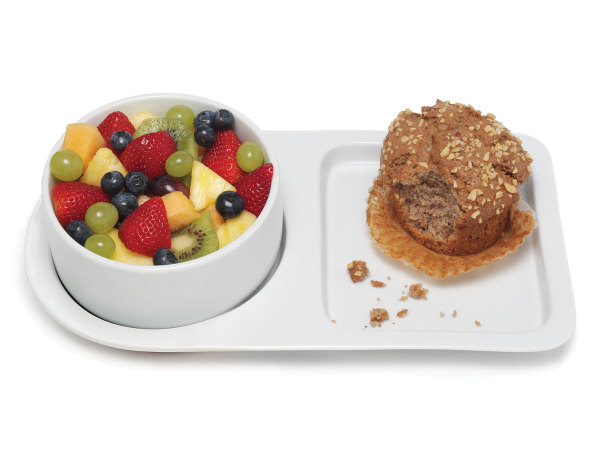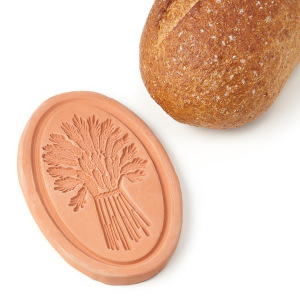 I also had them send me this cute ceramic bread warmer. The reason why this really stood out to me is because we often have taco night and I have a hard time assembling everyone's tacos while trying to keep dinner warm. I thought I could use this cute warmer under the tortillas and leave them on the table while I get all the fillings organized. I will also use it for our bread basket especially when we have company over or during holiday dinners. Such a great idea!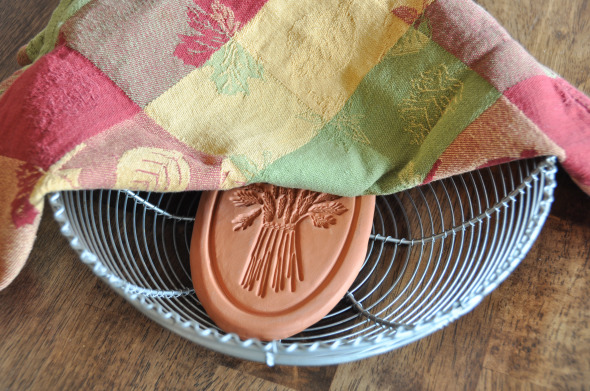 And they have something for everyone! To see the great selection of gifts for men go to this page: http://www.uncommongoods.com/holiday/christmas/christmas-gifts-for-men.
Before you go though, one lucky reader will win these two gifts from Uncommon Goods- the soup and sandwich trays (2) and the ceramic bread warmer. Wouldn't these make perfect Christmas gifts?
Still wondering what to get YOUR friends and family for Christmas? Check out some gift ideas here.
GIVEAWAY NOW CLOSED
The giveaway will start today Wednesday, December 5th and ends Wednesday December 12th at 12:00pm CST
TO ENTER: 
1. Leave a comment (any comment will do- tell me if you've ever shopped at Uncommon Goods, tell me what you are having for dinner or just say hi)
FOR ADDITIONAL OPTIONAL ENTRIES  (leave a separate comment for each item, each comment will count as an entry): 
2. Follow Uncommon Goods on twitter
3. Follow Uncommon Goods on Pinterest
4. Subscribe to Uncommon Goods Email (lower right hand side of their website)
5. Follow Nutritious Eats on twitter and tweet about this giveaway "I want to win some great holiday gifts from @UncommonGoods via @ Nutritious Eats http://wp.me/p150Ow-26S #giveaway"
6. Subscribe to receive emails from Nutritious Eats or RSS feed
So you can enter once or up to 6 times– it's totally up to you!
GIVEAWAY DETAILS:
Giveaway open to US residents only. One winner will be chosen at random and will be notified by email and have 48 hours to claim prize or another winner will be selected.
Disclaimer: Uncommon Goods provided me with the 2 products I reviewed and will send the winner of the giveaway the exact same products. I was not received any other compensation and my opinions are my own.