This post is sponsored by USA Rice Federation who paid for my travel expenses to the Sun Valley Rice Farm in exchange for sharing information about my trip.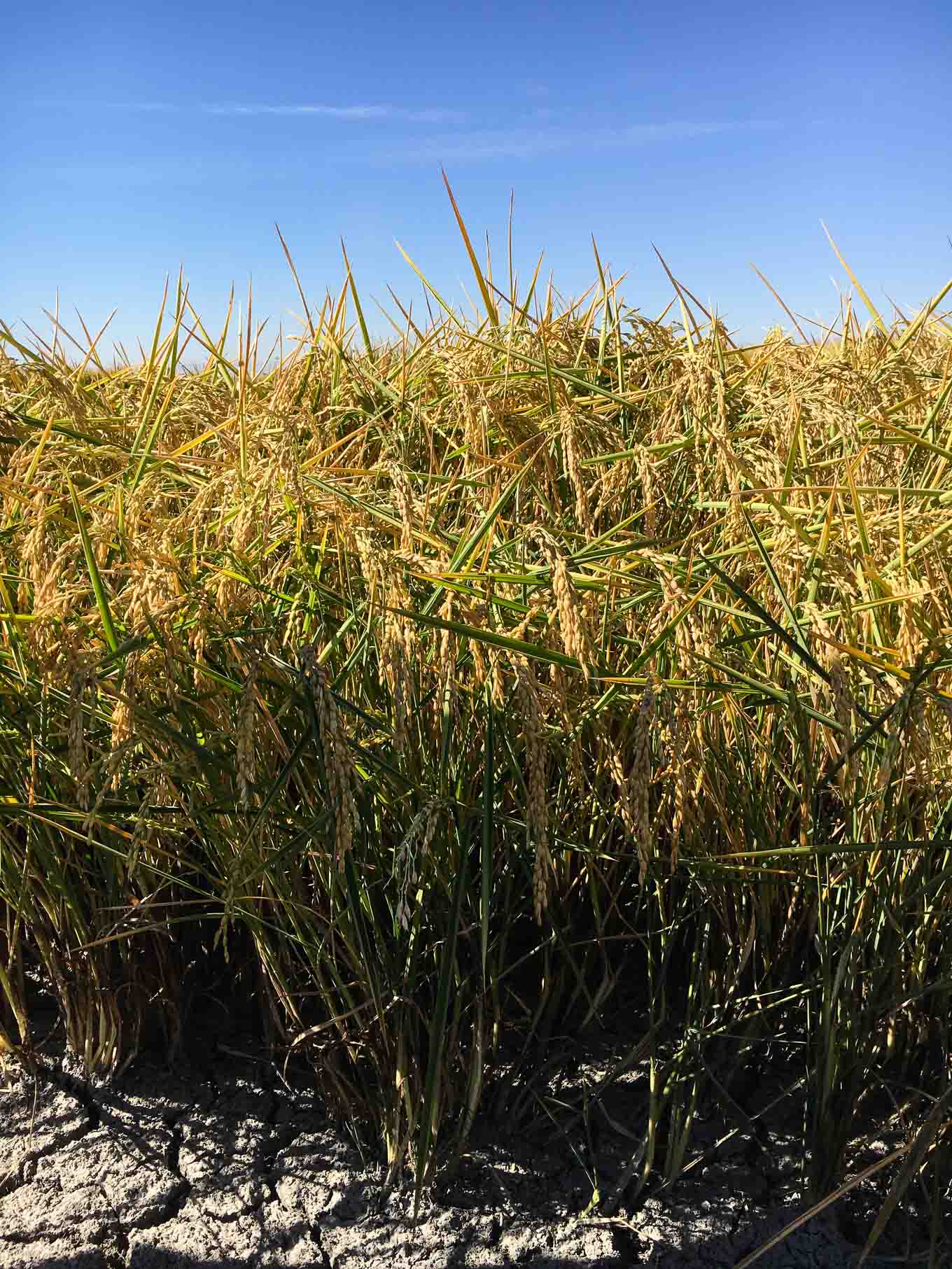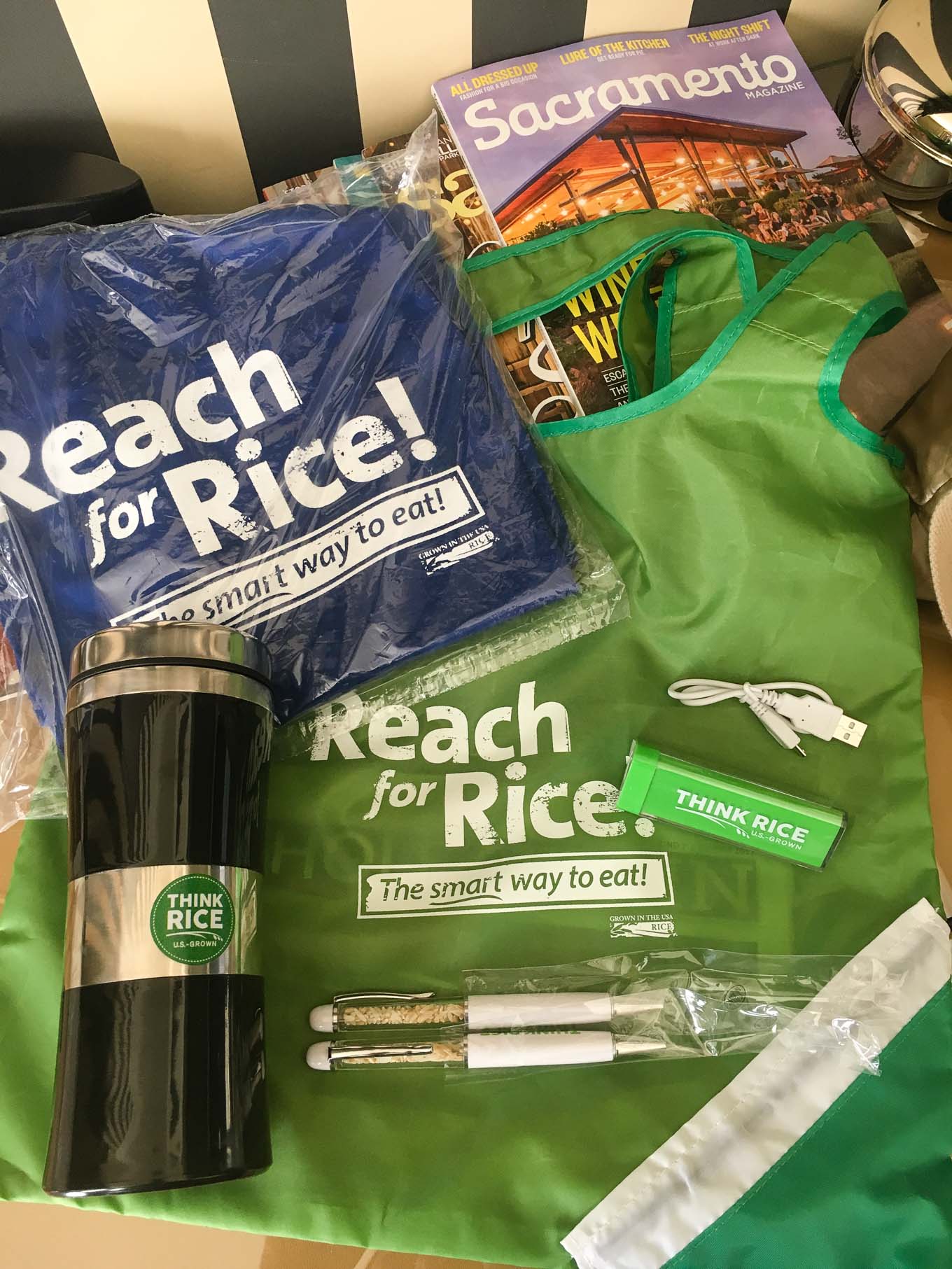 Last week I had an amazing trip to the Sacrament Valley in California to learn more about how rice is grown. Did you know that each year 18 billion pounds of rice are grown and harvested by American farmers? Most people don't realize that the U.S. is such a large producer of rice and after visiting the farm, I am pretty proud to say that.
In case you were wondering about where else we grow rice, the six largest rice producing states are: Arkansas, California, Louisiana, Texas, Mississippi and Missouri (I was pretty excited to realize that I have lived in 4 of these states!).
Sacramento and KRU
A small group of mostly Registered Dietitians arrived at the Citizen Hotel in Sacramento and had a few hours on our own before we were treated to an amazing 5 course dinner at KRU, where rice was highlighted in each dish (except the salad). It was phenomenal!!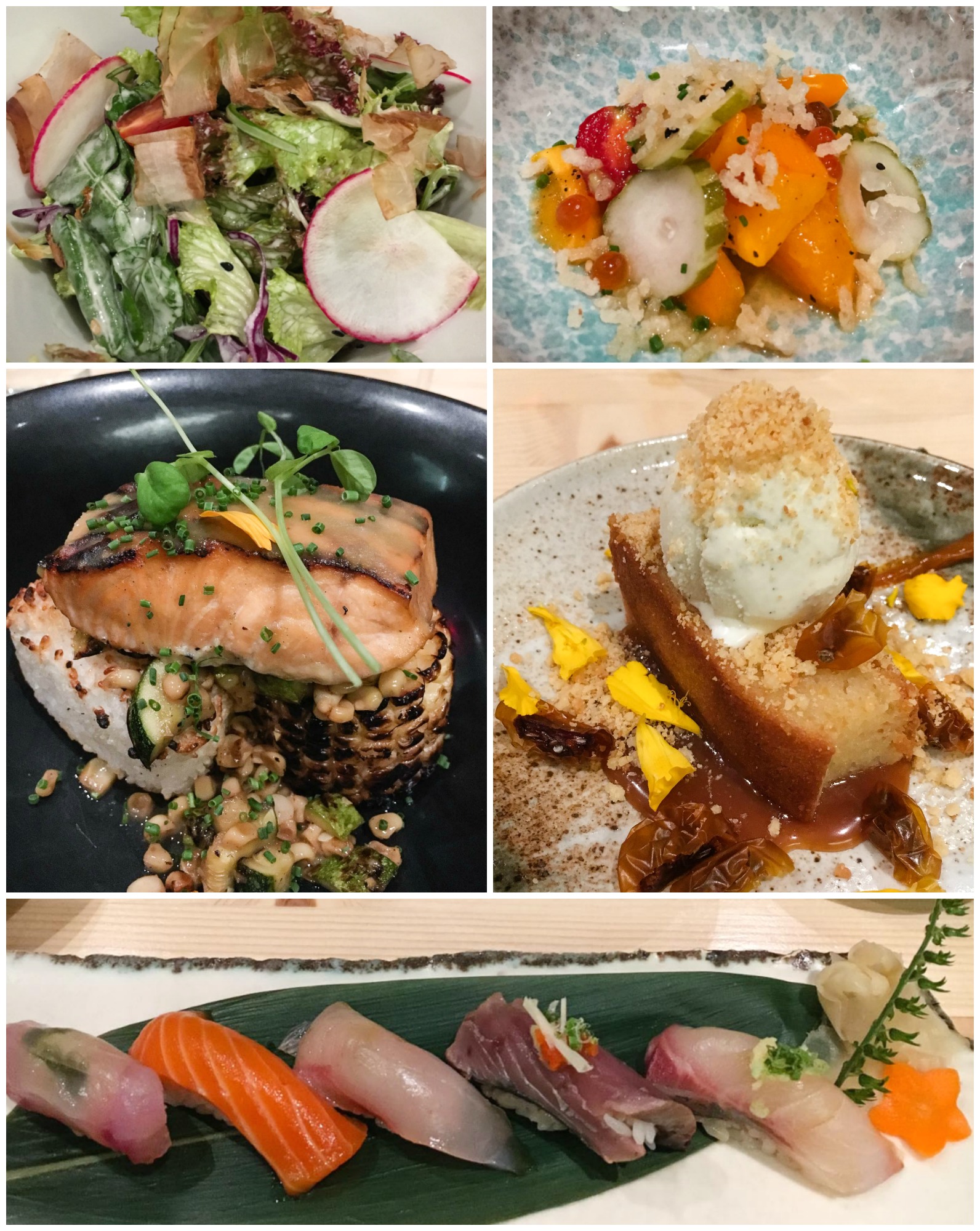 With my few hours in Sacramento I visited a beautiful Catholic Cathedral, the Capital and of course snuck in some Mexican food.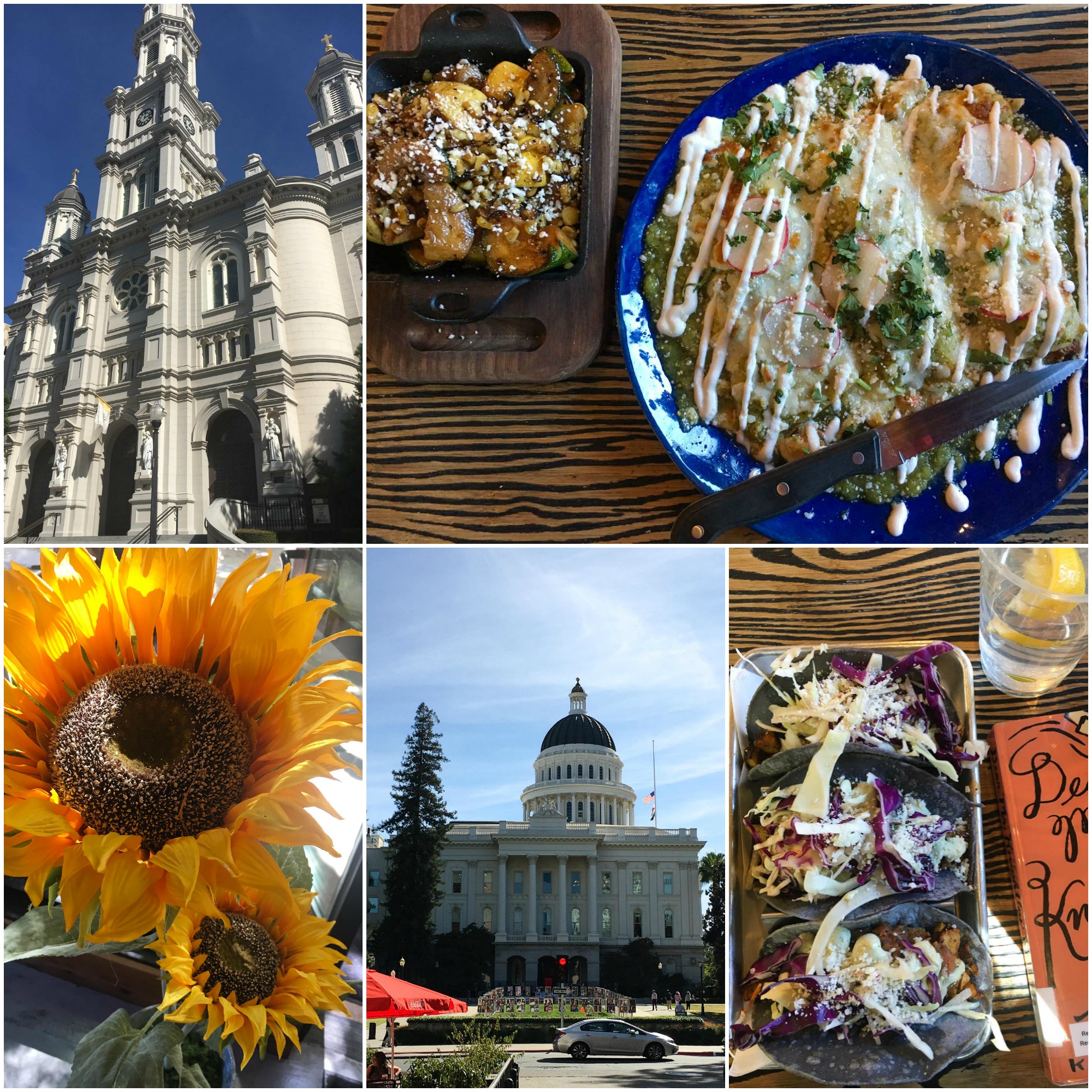 Sun Valley Rice
The next morning we drove an hour north for our tour of the milling facility, the farm land itself and the warehouse of the LaGrande family owned rice farm, otherwise known as Sun Valley Rice. We can give thanks to the Chinese immigrants who introduced this relatively unknown food to the region, where it has been cultivated for almost 100 years.
Production in this area north of Sacramento is dominated by short and medium grain japonica varieties, which produce stickier rice than a long grain rice variety and might be familiar to some by their variety's name such as Calrose, Mochi , Akita or Kohsihikari…to name a few.
It was eye opening to see the amount of work necessary to provide consumers with such a popular staple. SO thorough!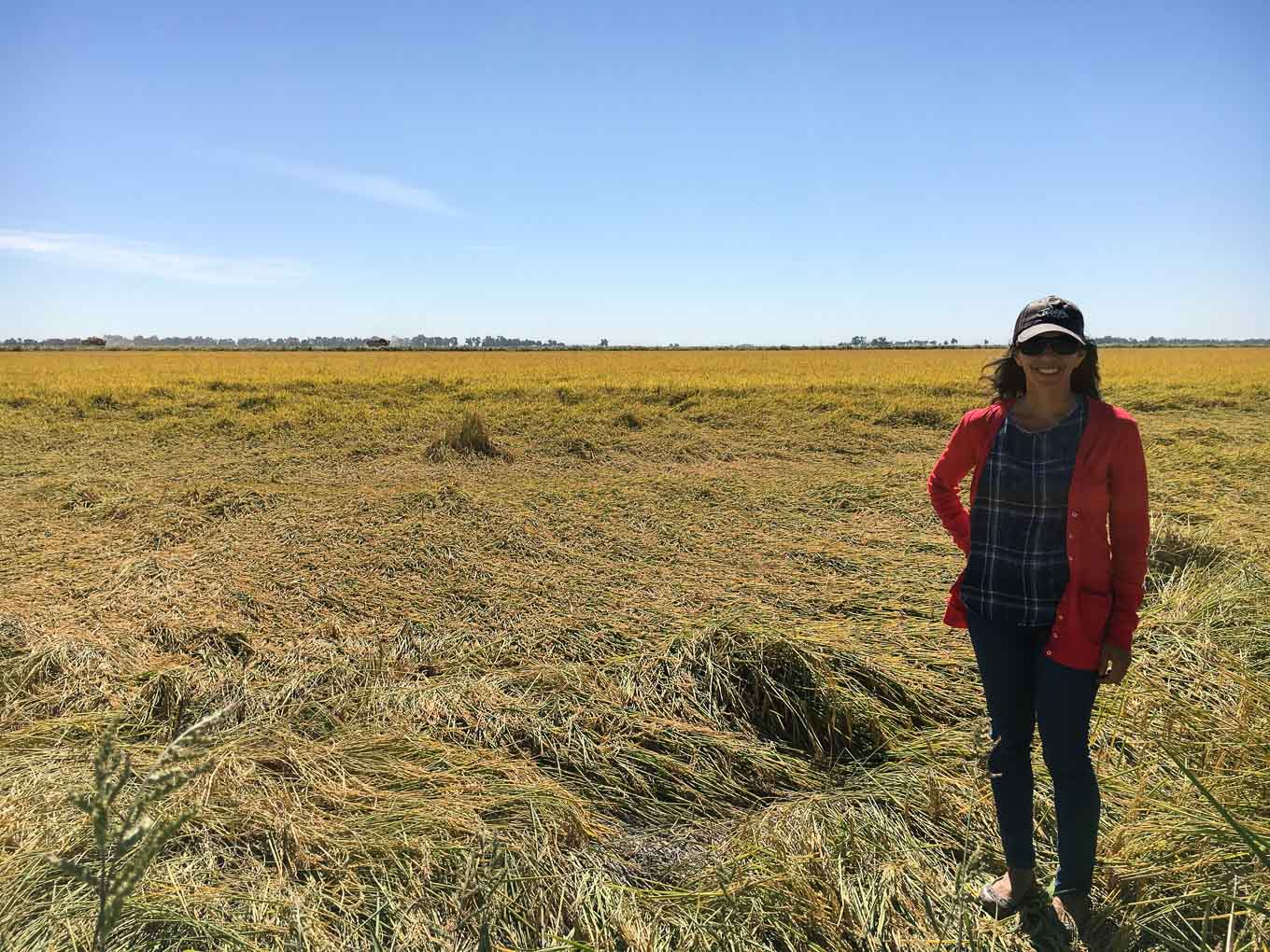 The Sun Valley Rice Farm produces private labels as well as custom blends and sells it's packaged rice in Europe and Canada.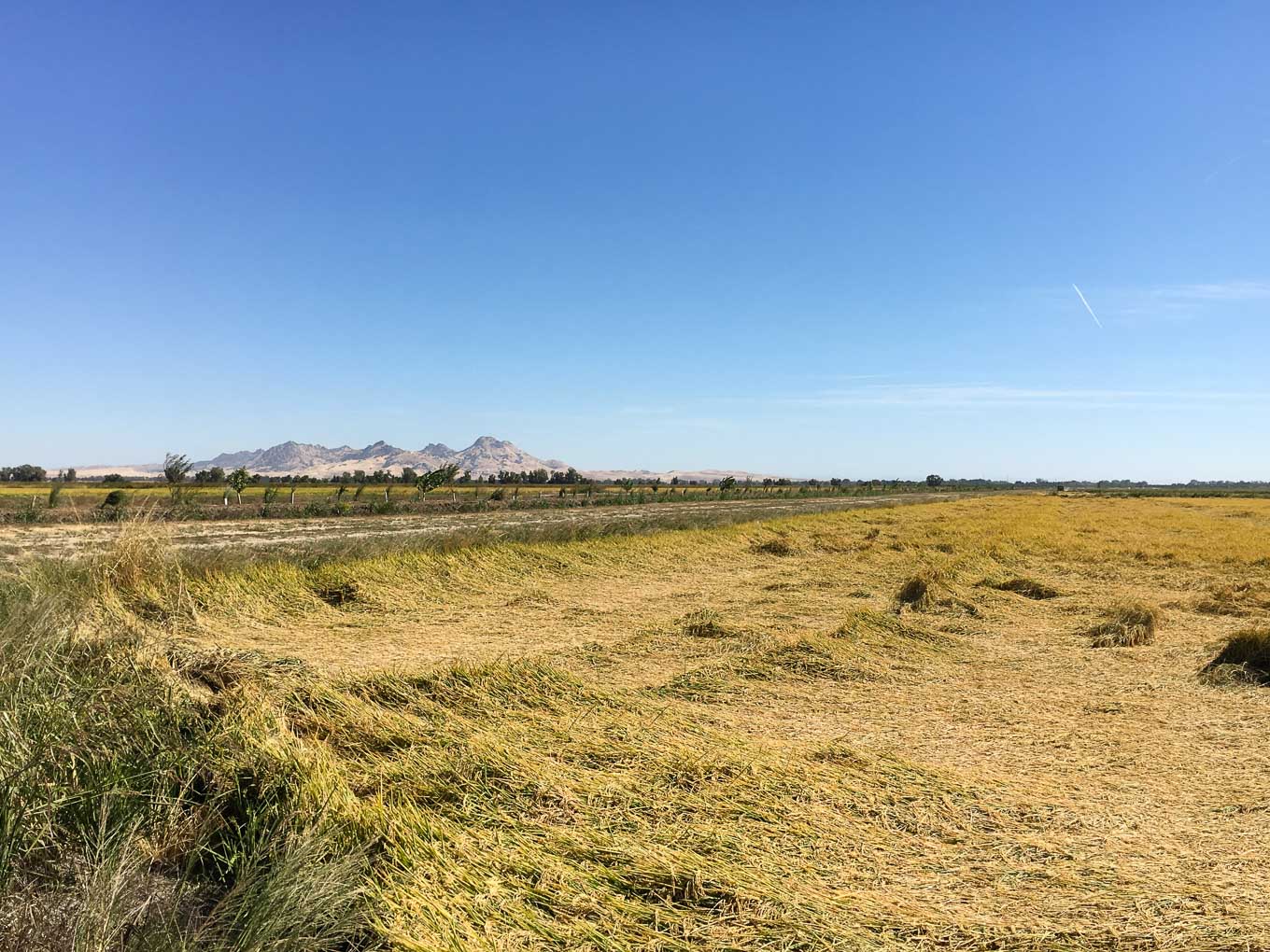 General overview of how rice is farmed:
In the Spring the seeds are planted. In order to do this, five inches of water is added to the fields. Rice seed is then soaked, loaded into planes and planted by air! Throughout the summer, the farmers maintain a consistent water depth for the fields until it's harvest time in the fall. The fields are drained and special equipment removes the perfectly ripe grain. Before the rice is harvested, a machine removes the rice stalks and any extraneous material. I actually got to ride one of the tractors that was receiving the rice in the field.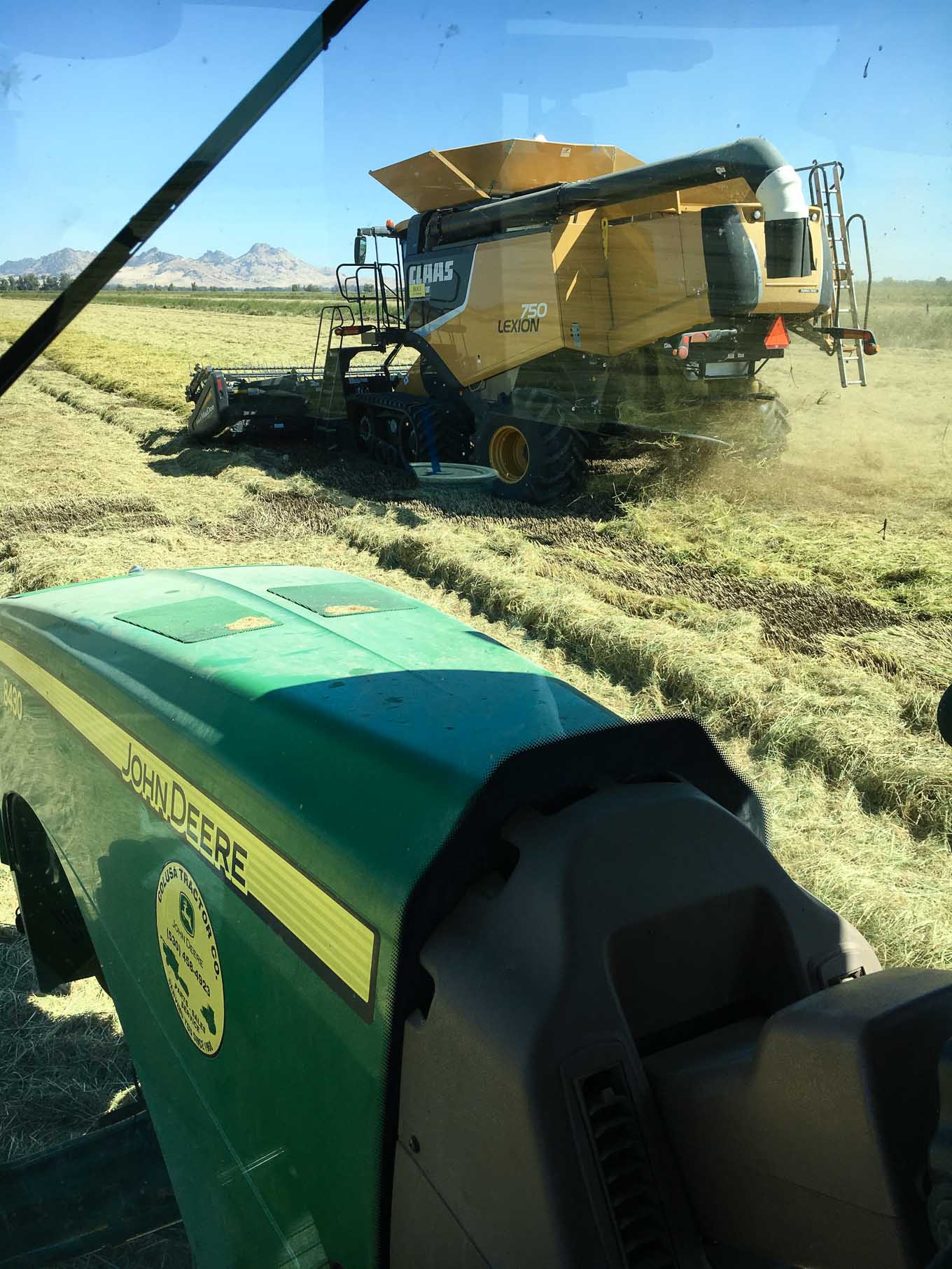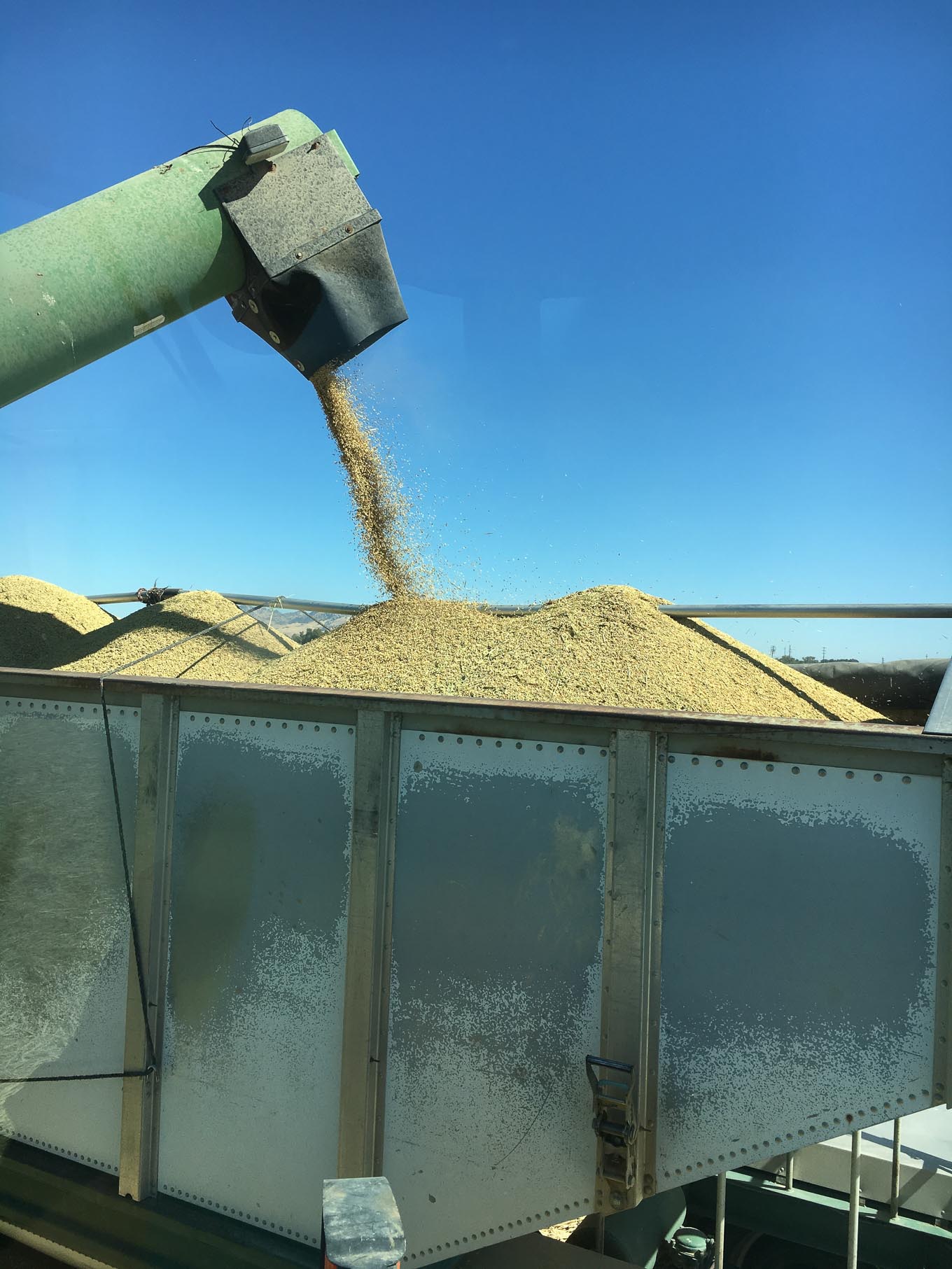 Milling, which is done year round, makes sure the rice is clean, free of bugs, and removes the hull in order to produce brown rice. They have the mill running like a fine oiled machine and it was so neat to see all the cool equipment that processes the grain.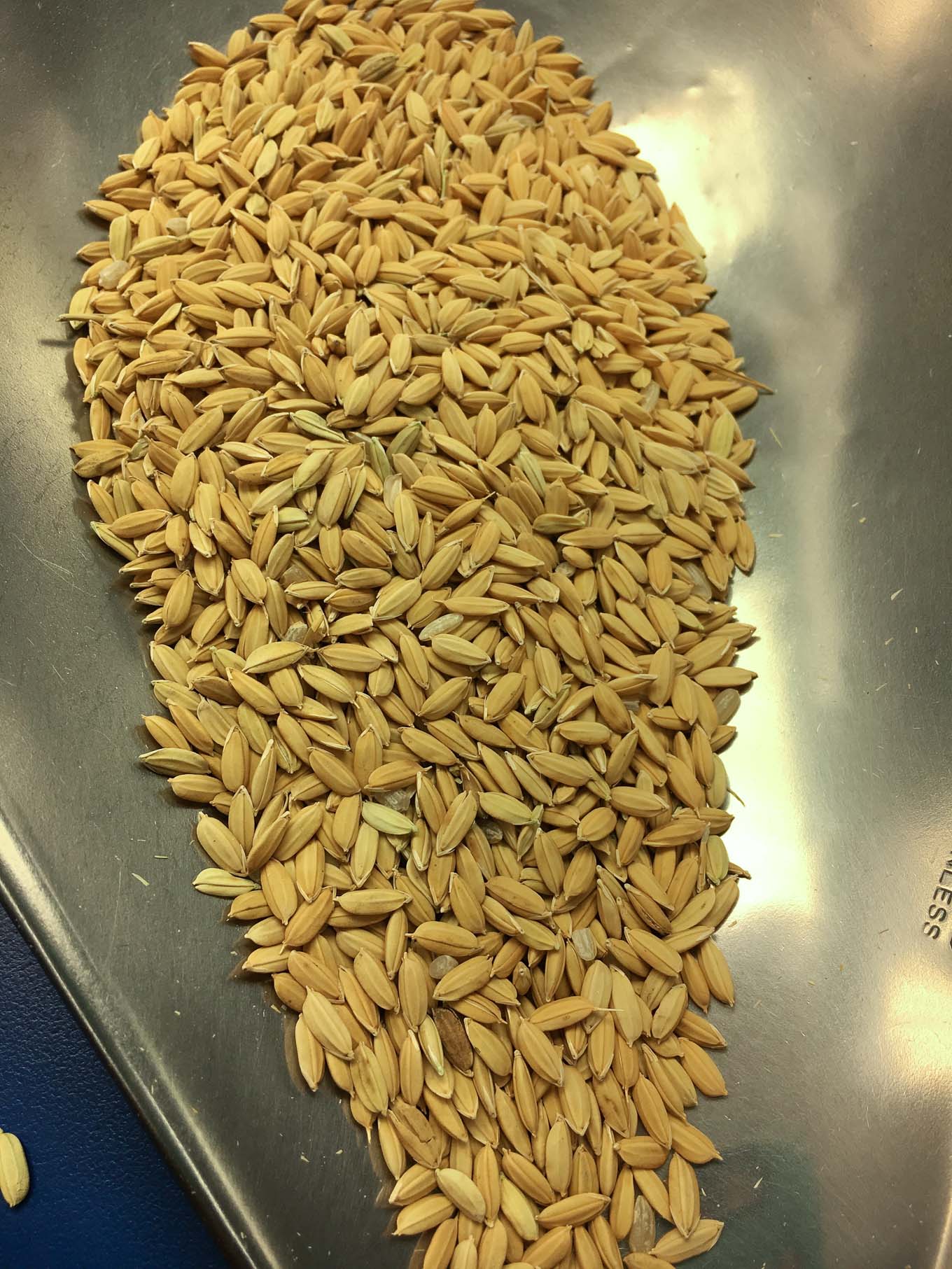 It was especially interesting to see the removal of the the bran layers and polishing necessary to produce white rice. Look at this massive pile of ground rice bran?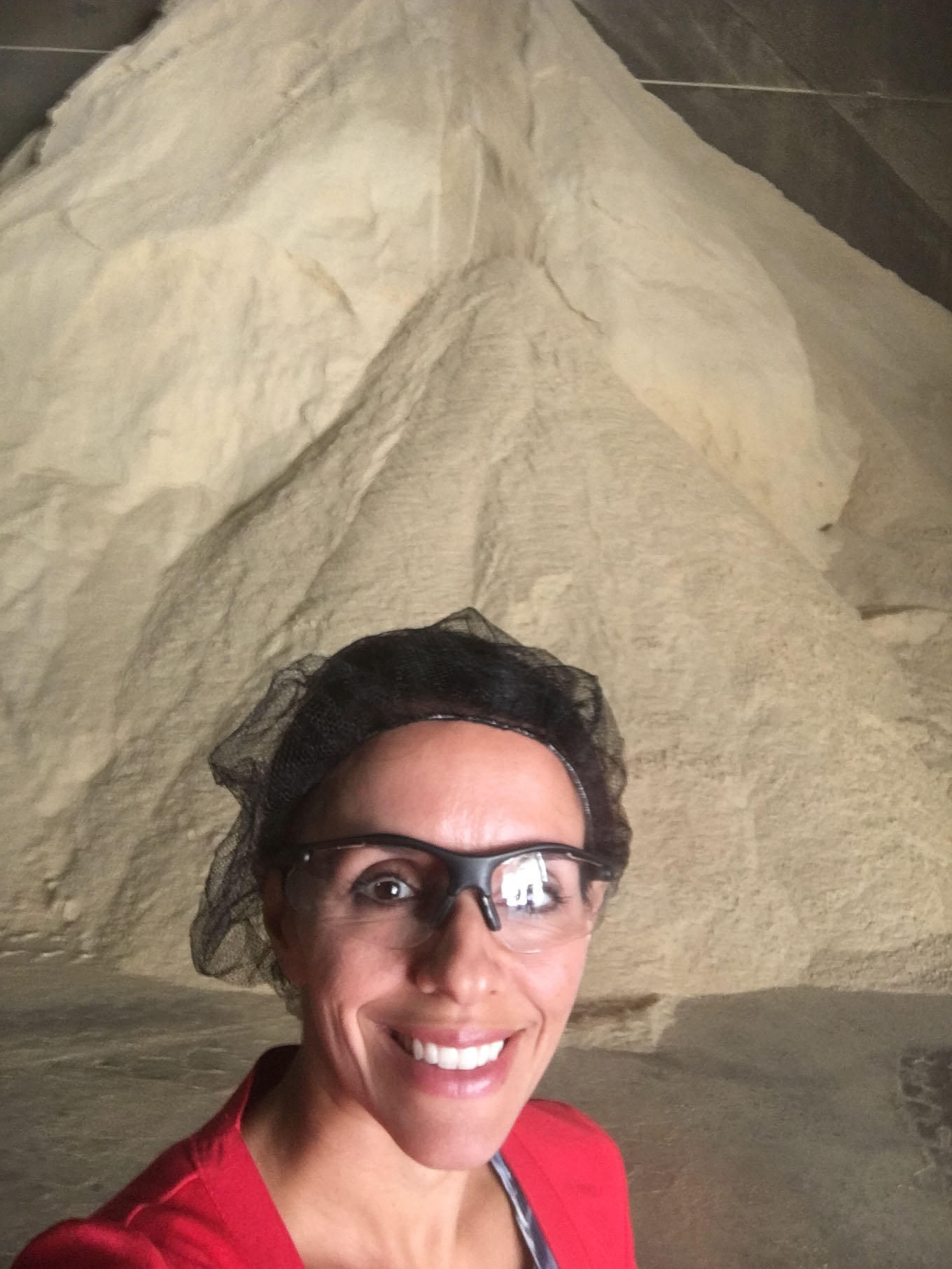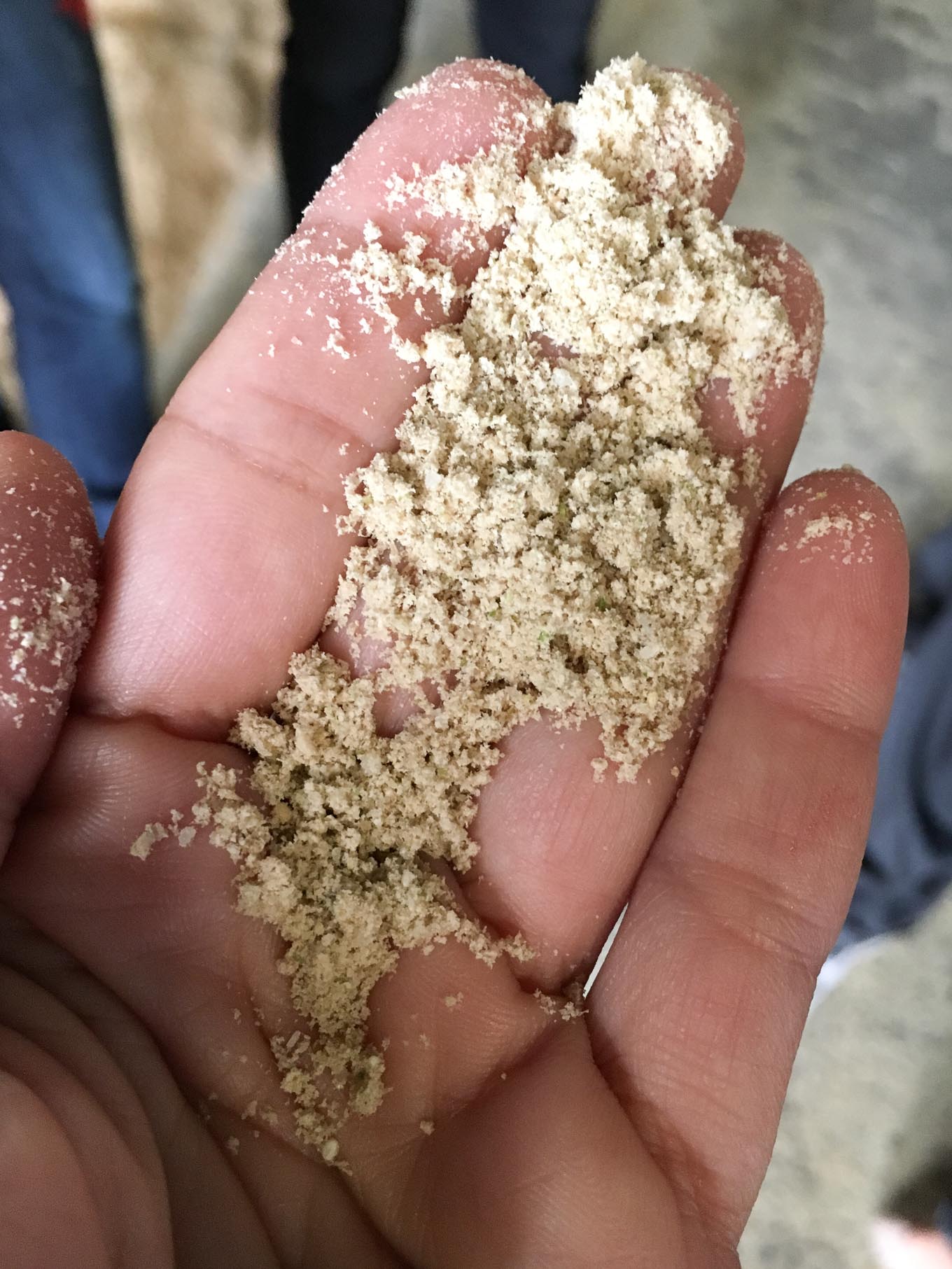 The warehouse and mill ensure that the rice is carefully dried to an ideal moisture level where it is stored until the customer places an order. The storage needed is pretty magnificent!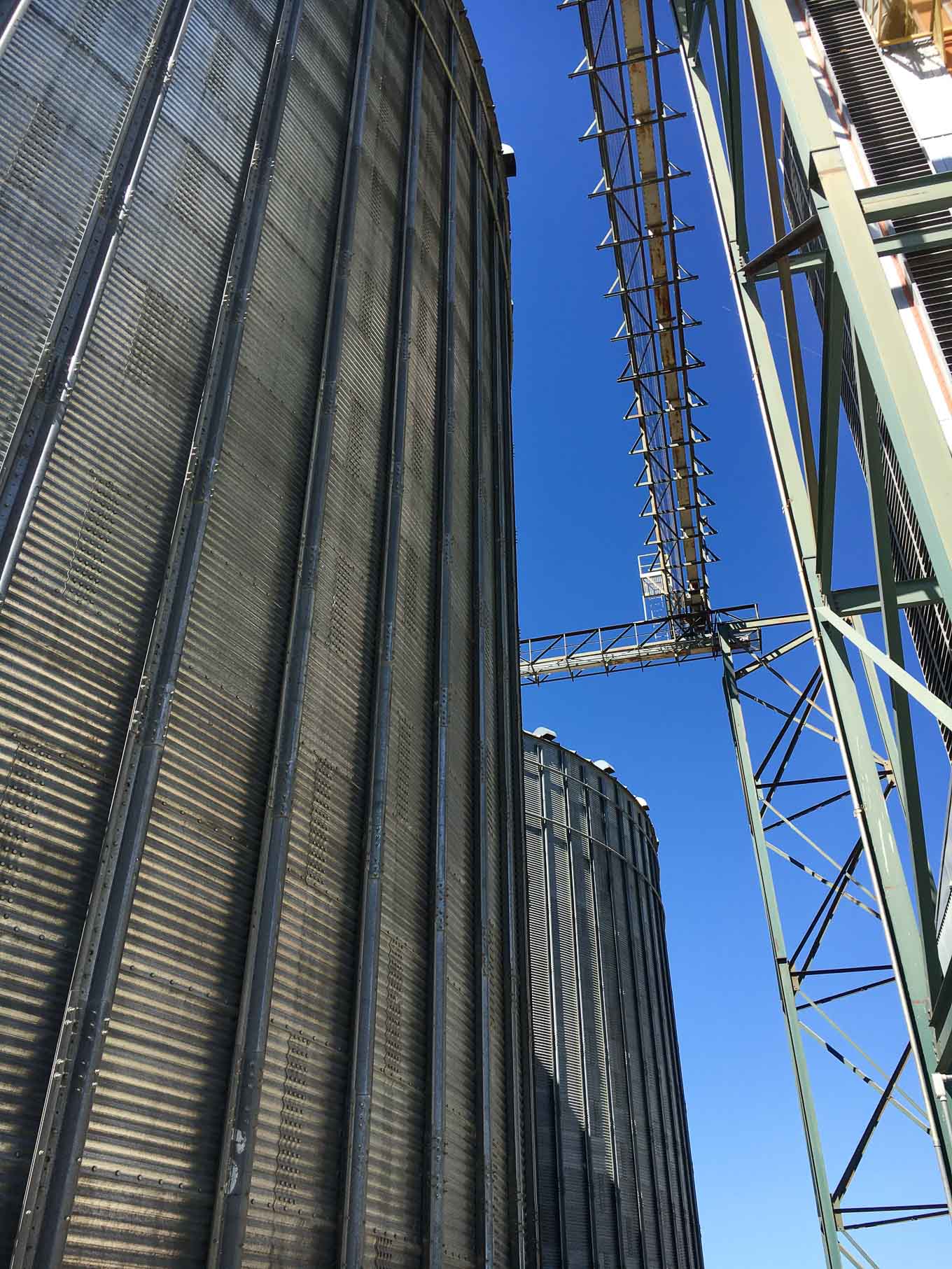 After harvest, the fields are flooded again for the winter to break down rice straw and provide food and a resting place for nearly 230 wildlife species, including migrating ducks and geese.
Nutrition of USA Rice
In terms of nutrition, I always promote eating real food. Rice is definitely a healthy staple grain to have stocked in your kitchen. Did you know U.S.-grown rice is nutrient-rich and supplies energy, complex carbohydrates, protein, fiber, antioxidants and more than 15 vitamins and minerals? Plus, it's naturally sodium, cholesterol and gluten free! Make sure to read on to the end to learn some new ways to prepare it!
Wonder how to prepare your rice instead of as a side to Chinese food (not that there is anything wrong with THAT)?
Here are so great ideas, courtesy of USA Rice:
Red Coconut Rice with Mang0– U.S.-grown red rice infused with coconut cream, basil, fresh mint, cilantro, green onions and topped with roasted peanuts and pickled mango.
Wild Rice Benedict– U.S.-grown brown rice pressed into a waffle maker, cooked until crispy and piled high with broccoli, sausage and egg, smothered with hollandaise sauce.
Stuffed Grape Leaf Salad– Grape leaf packets stuffed with U.S.-grown sprouted rice, over romain lettuce, tomatoes, red onion, green pepper, Kalamata olives, pepperoncini, feta cheese and Greek vinaigrette.
Bibimbap Burrito– U.S.-grown Calrose fried rice with kimchi, bulgogi beef, shredded red cabbage and avocado layered and wrapped in a flour tortilla.
There is so much to growing this grain and I know that the USA Rice Federation supports US grown farms that take meticulous care of growing this grain properly to exceed the customer standard of flavor, taste, texture and quality. It really did feel like a family and I was very impressed that this quality of product comes from our country. Eat locally grown, eat USA rice!
Visit thinkrice.com for more information and recipes using rice.