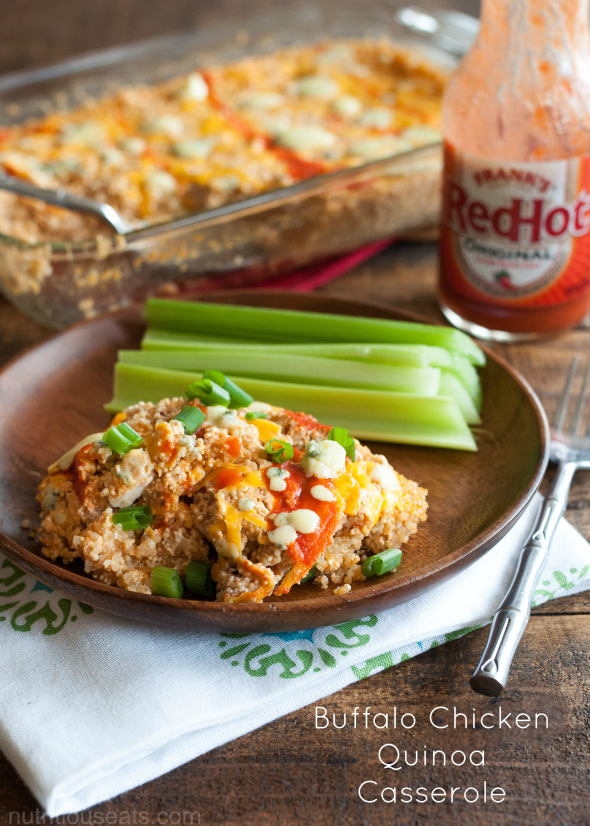 Friday thoughts….sometimes I feel like just giving up. Giving up the blog, giving up trying to work from home, giving up being a stay-at-home mom. Ooooh, I just read that back and realize it sounds serious and depressing, but don't call for help because I don't mean it like that.
I just go through that "what should I really be doing with my life?" from time to time. I think it's pretty common for stay-at-home moms to feel like that job isn't "enough"…when I know deep down it is. It's just after 5 years (which is how long it's been since I've been in the workplace) those feelings are bound to arise.
I do consider the freelance Dietitian projects I do and blogging my part-time blog, but it's not easy balancing it all.
Putting yourself in the workplace, away from your kids definitely gives your mind time to focus on work. I've been there and done that. Dropped my kids at daycare and actually worked! Now being at home, I get so distracted by the house mess, the never-ending piles of laundry, the kids pulling me in different directions. Plus I am the queen of multi-tasking, so as a result feel like I am not doing anything well! Ha, funny how that works.
I do realize that before I know it all my kids will be in school full time and I will be sad so I need to enjoy the chaos that is life and just keep moving forward!
None of that has anything to do with buffalo chicken quinoa but that's okay! This is an easy throw-together dish to make on a weeknight when you don't have much time (given that you already have chicken cooked). Unfortunately it's not something my kids love, but I can usually figure out leftovers for them if needed.
How do you feel about quinoa? It's growing on me. It's a great source of protein and carbs (I love my carbs)! And it's a nice break from rice and pasta.
I've made this several times before finding it suitable for sharing. I tried it in the crockpot first and it just got too dry, then I put too much buffalo sauce and it was too salty…but I think I finally got it right and what I like is that it's a super simple stir in one bowl and dump into a baking dish. I like to cook a batch of quinoa for meal prep and either add it to my salads or find a recipe to incorporate it into. If you already have it ready, it will make this even simpler.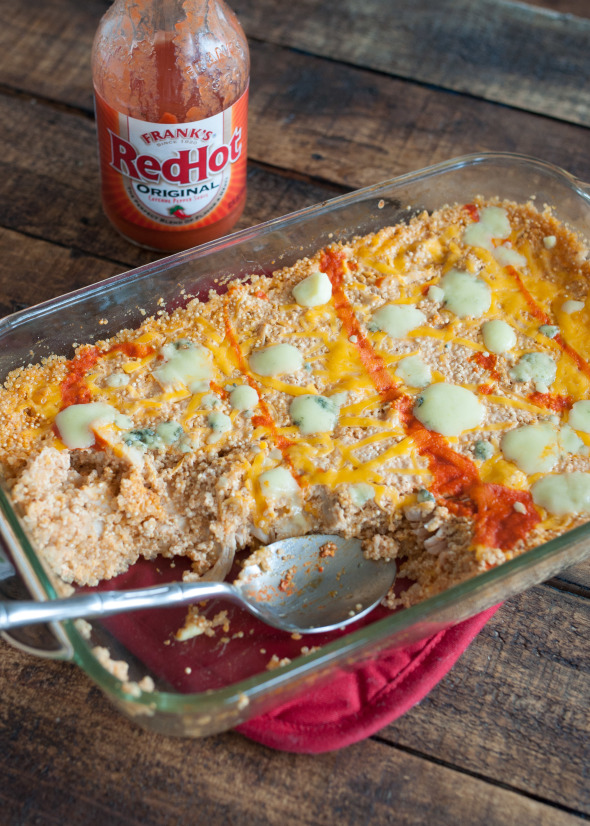 The green onions and blue cheese are great garnishes, but heres the funny thing, I don't even like blue cheese. It's like the one type of cheese I don't care for, but I am trying to like it…and I like it in this dish. When the blue cheese melts a bit in the oven, the flavor mellows out a bit. However, you could also try feta or extra cheddar.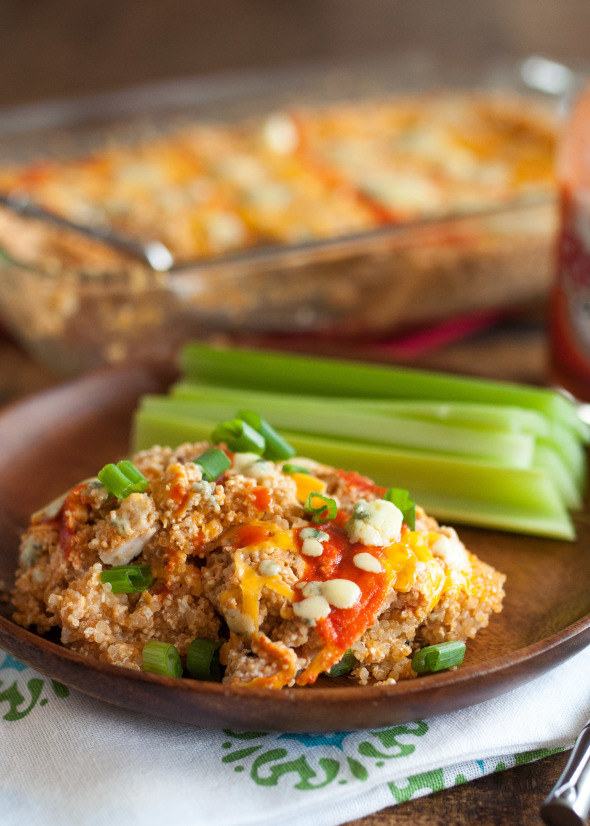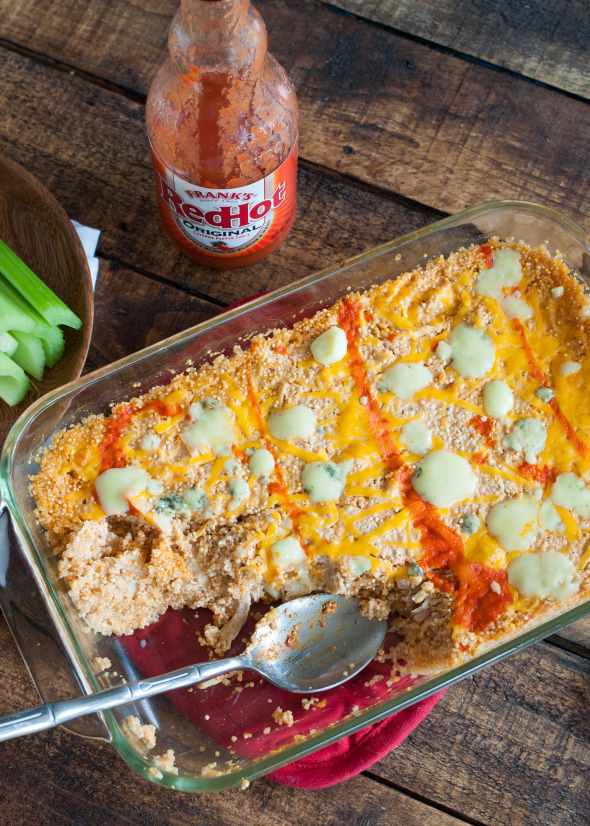 So yeah, I am not gonna lie and say this is going to taste like a buffalo chicken wing, BUT it's quick and easy and any excuse to use Frank's Hot Sauce is a good one for me! Have a great weekend! (How is it the weekend already??)

Buffalo chicken quinoa
easy throw together Buffalo Chicken Quinoa casserole is perfect for a weeknight meal.
Author:
Melanie F. | Nutritious Eats
Ingredients
1 cup quinoa rinsed (unless it's pre rinsed), cooked
1 cup Greek yogurt
¼ cup water
½ cup veg broth
2 cups cooked shredded or chopped chicken
½ teaspoon garlic powder
½ teaspoon onion powder
¼ cup, plus 1 Tablespoon divided, buffalo sauce
1½ cup shredded cheddar cheese
¼ cup crumbled blue cheese (can sub feta or more cheddar cheese)
Green Onions, sliced
Instructions
Cook 1 cup uncooked quinoa according to package instructions. Set aside. Preheat oven to 375 degrees. In a large bowl mix cooked quinoa, greek yogurt, water, vegetable broth, chicken, garlic powder, onion powder, ¼ cup buffalo sauce, 1 cup shredded cheddar cheese. Stir well to combine. Transfer mixture to a baking dish coated with cooking spray. Top with remaining ~1/2 cup of shredded cheddar cheese. Bake for ~20 minutes. Remove from oven, drizzle with 1 Tablespoon buffalo sauce, top with blue cheese crumbles (or feta) and return to oven for 2 to 3 more minutes. Top with green onions and extra buffalo sauce if desired.