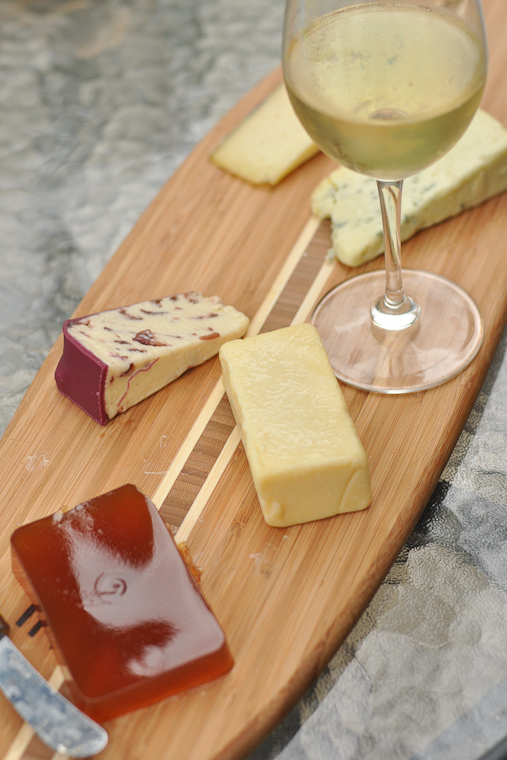 Forgive me again for a few quiet weeks of blogging. We just got back from vacation and now our move to Seattle is quickly approaching (about 5 weeks away). I am motivated to get these closets cleaned out ahead of time so that I am not scrambling at the last minute. I also have to find our new neighborhood, a rental house and schools for my kiddos. Yikes!
Cooking and picking up the camera amidst all of this is a bit overwhelming, but my family still has to eat so I will do my best to continue posting. I have a feeling they will be pretty simple meals from here on out.
Today I don't have a recipe to share, but I was just thinking about this yummy cheese tray I made at my parent's house. Doesn't a cheese tray make the best appetizer? When ever I visit, I go to the Whole Foods in town and pick up several of their small, sample sized cheeses. They are perfect 1) because they are cheaper, around $2.00 per sample 2) they are a great way to experiment with the different cheeses without committing to buying a huge hunk. I also picked up an "pear paste" which I paired with a smokehouse blue cheese. Phenominal and that is coming from a gal who doesn't even like blue cheese! I always prefer a simple water cracker so that the flavor of the cheese can come through. No point in just tasting cracker! Can't have a cheese tray without wine!
This is why I couldn't be strict vegan. Cheese is too good and when it's an occasional allowance, it makes it even more special.
The one with cranberries was divine and that there blue cheese was the first blue cheese I've really enjoyed. It was very mild.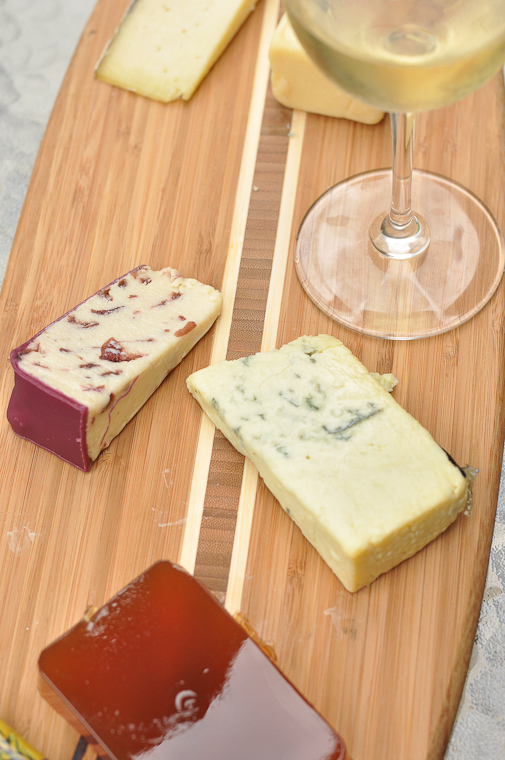 oh how I love you cheese!!!!!!!!!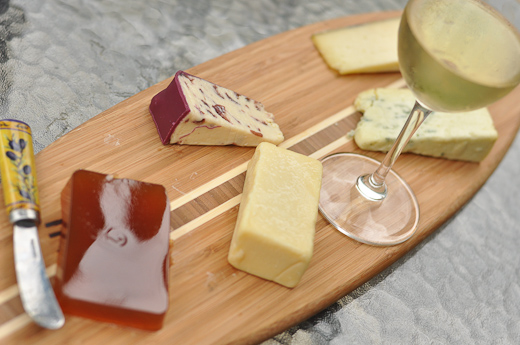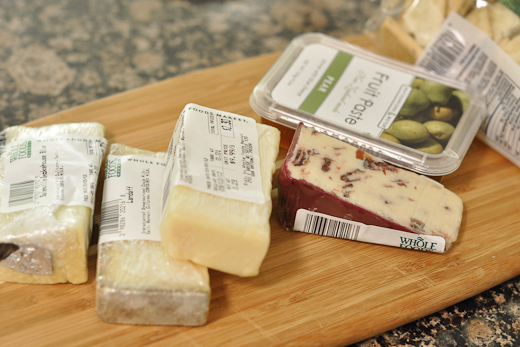 Meal planning this week will utilize a lot of pantry and freezer foods. I have a lot of chicken in the freezer as well as some shrimp, so I plan on using that up. It's always a good idea to take inventory of your freezer and pantry items every few weeks and make sure those items make it onto your menu plan. The shelf life of most meats (beef, poultry, fish, etc.) is around 6 months. Check out your stash today and put it to good use this week! Hope you are having some great Spring weather where you are!
Menu for the Week of March 25th
Sunday
Leftovers- BBQ chicken, Pinto Beans, Tortillas, Mixed Greens Salad
Monday
Oven Fried Chicken, Butternut Squash Fries, Arugula Salad
Tuesday
Leftovers
Wednesday
Coconut Shrimp, Cilantro Rice, Grilled Veggies
Thursday
Soccer practice- something quick like quesadillas, sandwiches, Leftover Grilled Veggies
Friday
Pizza
Saturday
Vegetable Lasagna (will try a new recipe from a friend)
Question: What are you planning this week? Are you trying any new recipes? Feel free to share partial plans too!