These chocolate peanut butter cereal bites are crunchy, sweet and delicious. They make a great healthy treat!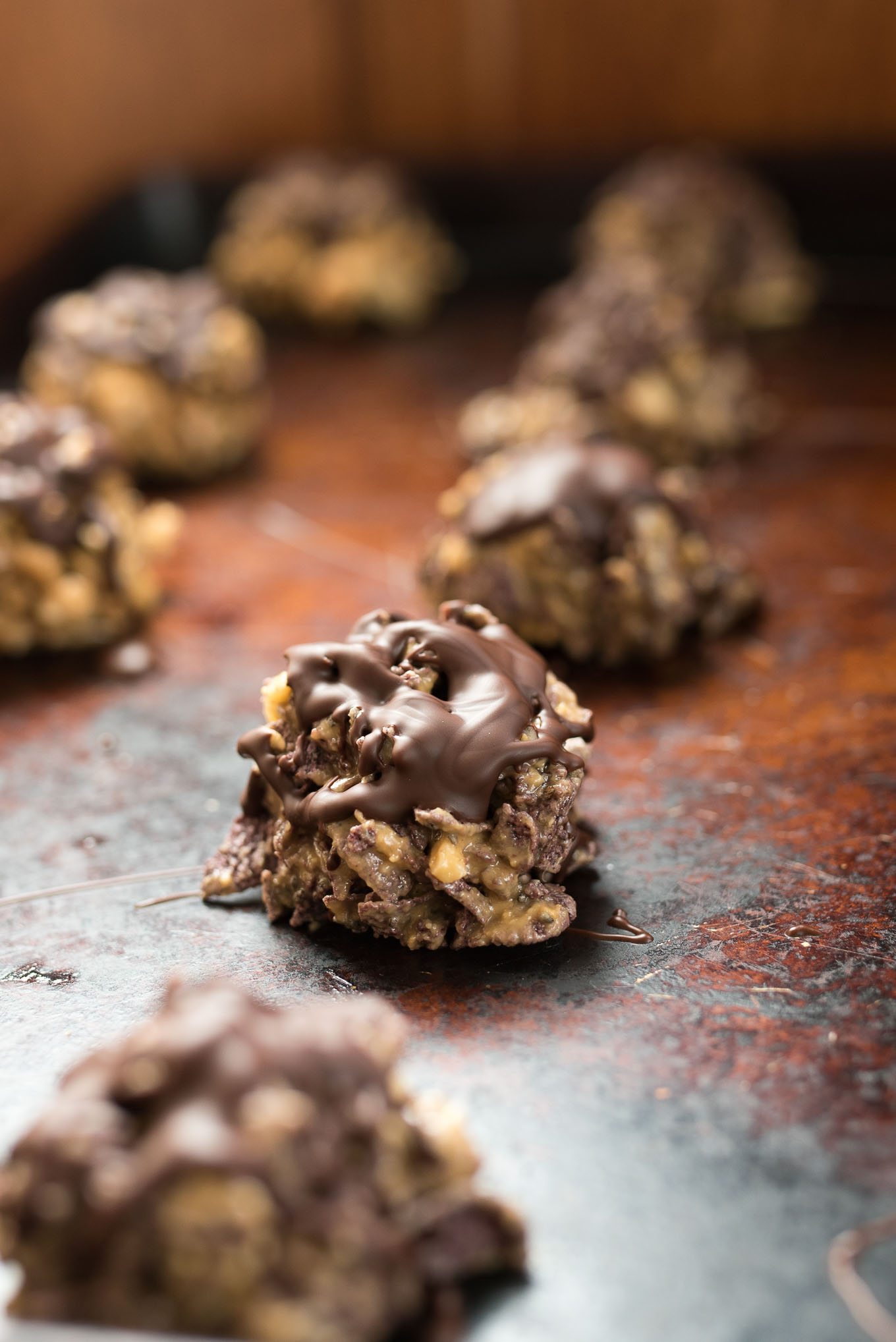 This post is sponsored by Attune Foods. Thank you for allowing me to share more about their wholesome products with you. All opinions are my own. 
You might be shocked at the amount of cereal my family eats. What can I say? Kids love cereal and I have 4 of them. I also have a cereal snack-obsessed husband who must have a box in the pantry at all times. However, if you've spent any time reading labels in the cereal aisle, you can't just pick any ol' box and expect it to be a healthy choice.
Thankfully, there are companies like Attune Foods that only use premium organic or non-GMO ingredients to create delicious cereals, granola and snacks the whole family will love. A few of Attune Foods family of brands include Peace cereal, Erewhon and Sweet Home Farm which I recently got to sample.
I will show you what to look for when choosing a quality cereal and a simple recipe that makes a delicious kid-friendly treat.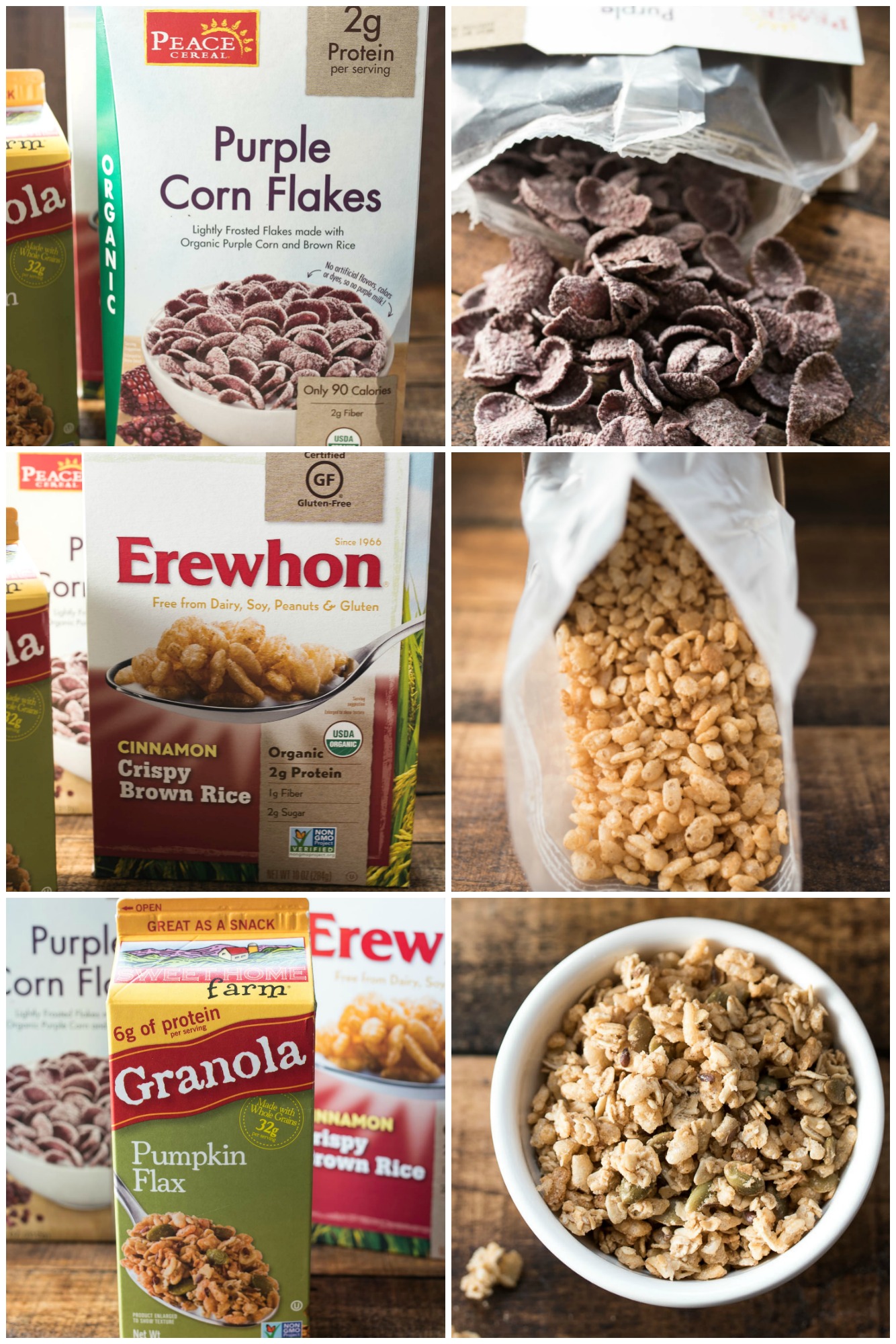 Attune Foods makes cereal from simple ingredients so you can feel good about eating them.
You know how the kids (and maybe some adults) are drawn to the fun colored cereal? I sampled the Peace Cereal Purple Corn Flakes which only have 5 grams of sugar per serving, 2 grams of protein and fiber and are organic, non-gmo, vegan and whole grain. They are colored naturally from purple corn, and are a nice twist on traditional cornflakes.
For a old classic, try Erewhon brand cinnamon crispy brown rice cereal which is gluten, peanut, soy and dairy free. This is a great cereal to fit many different dietary restrictions and it tastes great! Made with 6 simple ingredients such as brown rice, organic maple syrup, cinnamon, you won't find any hard to pronounce ingredients here. My kids loved the light cinnamon flavor!
Then there is granola. I love granola but don't always have time to make it homemade. It's hard finding the right store-bought one that isn't full of junk.
The Sweet Home Farm brand has the basic ingredients you'd use at home if you were making it yourself- whole rolled oats, milled cane sugar, crispy brown rice, flax seeds, expeller pressed canola oil, pumpkin seeds, molasses, cinnamon bark and salt. They even use natural vitamin E as a preservative instead of artificial preservatives, colors of flavors.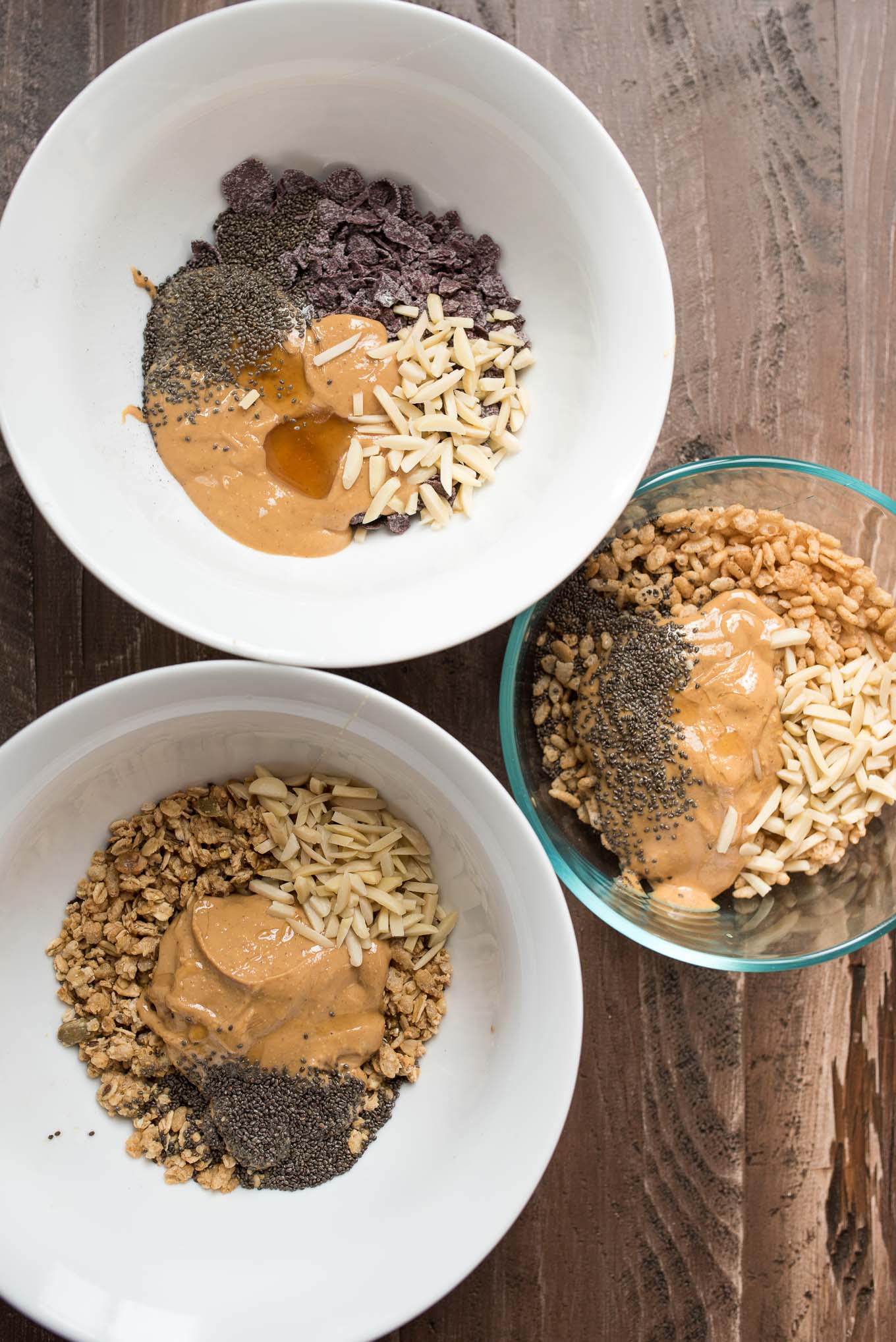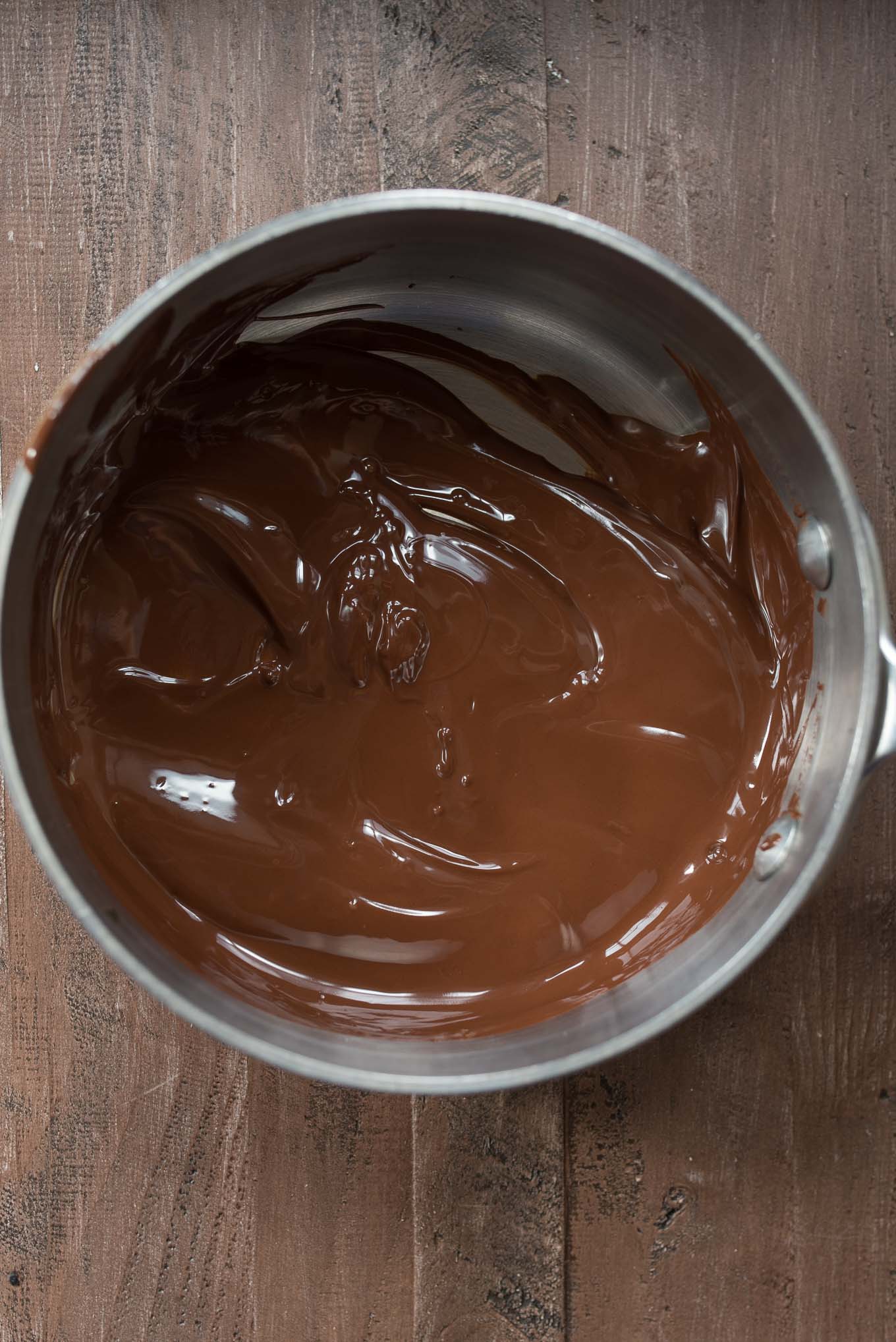 So now that I've introduced you to these 3 awesome cereals, let me show you what I made with them…these super yummy chocolate peanut butter cereal bites.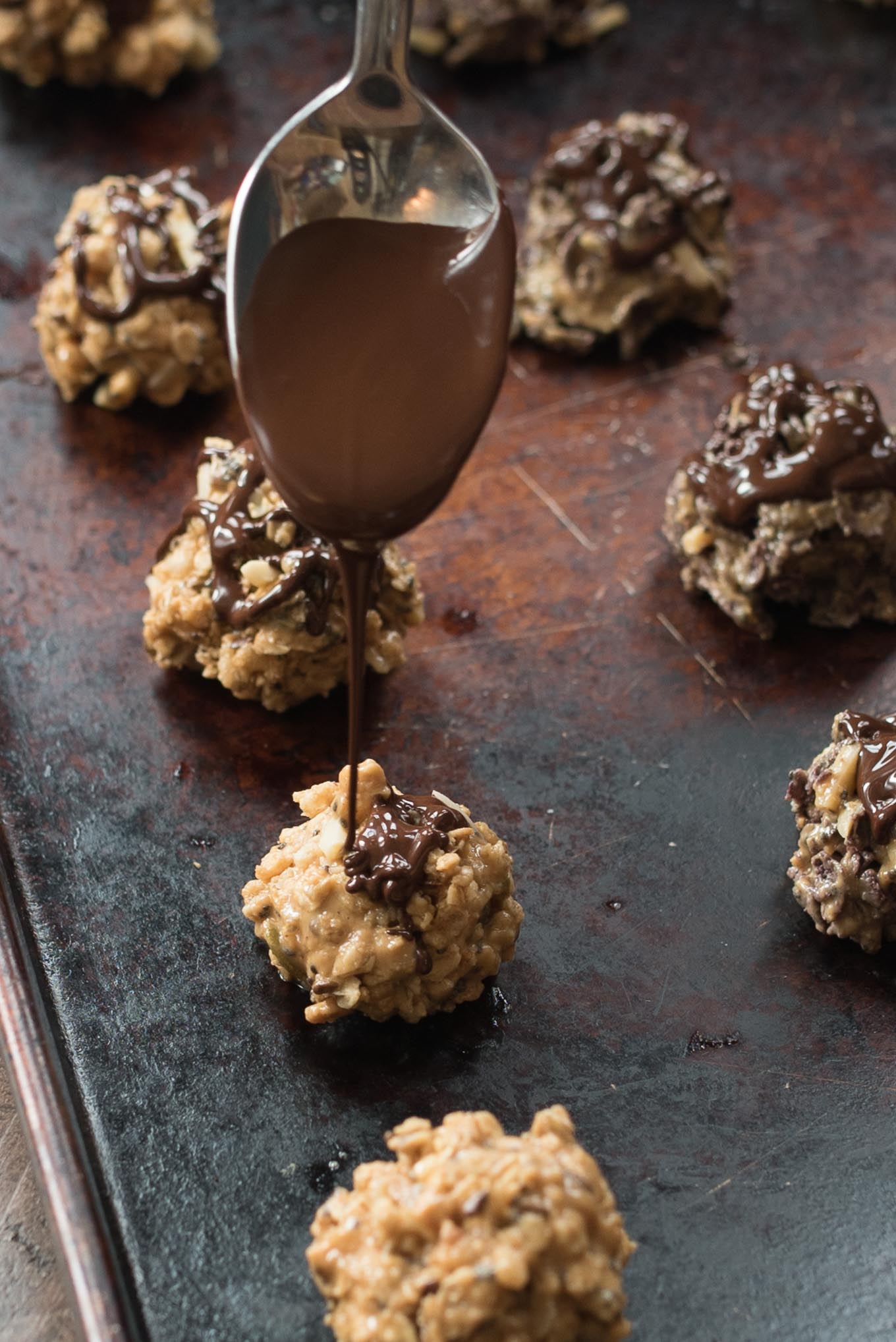 My kids loved these and each cereal brought it's own twist to the bites. It was hard to chose a favorite! They take a little patience in forming, but all you're doing is mixing, rolling and melting/drizzling chocolate. A simple no bake treat!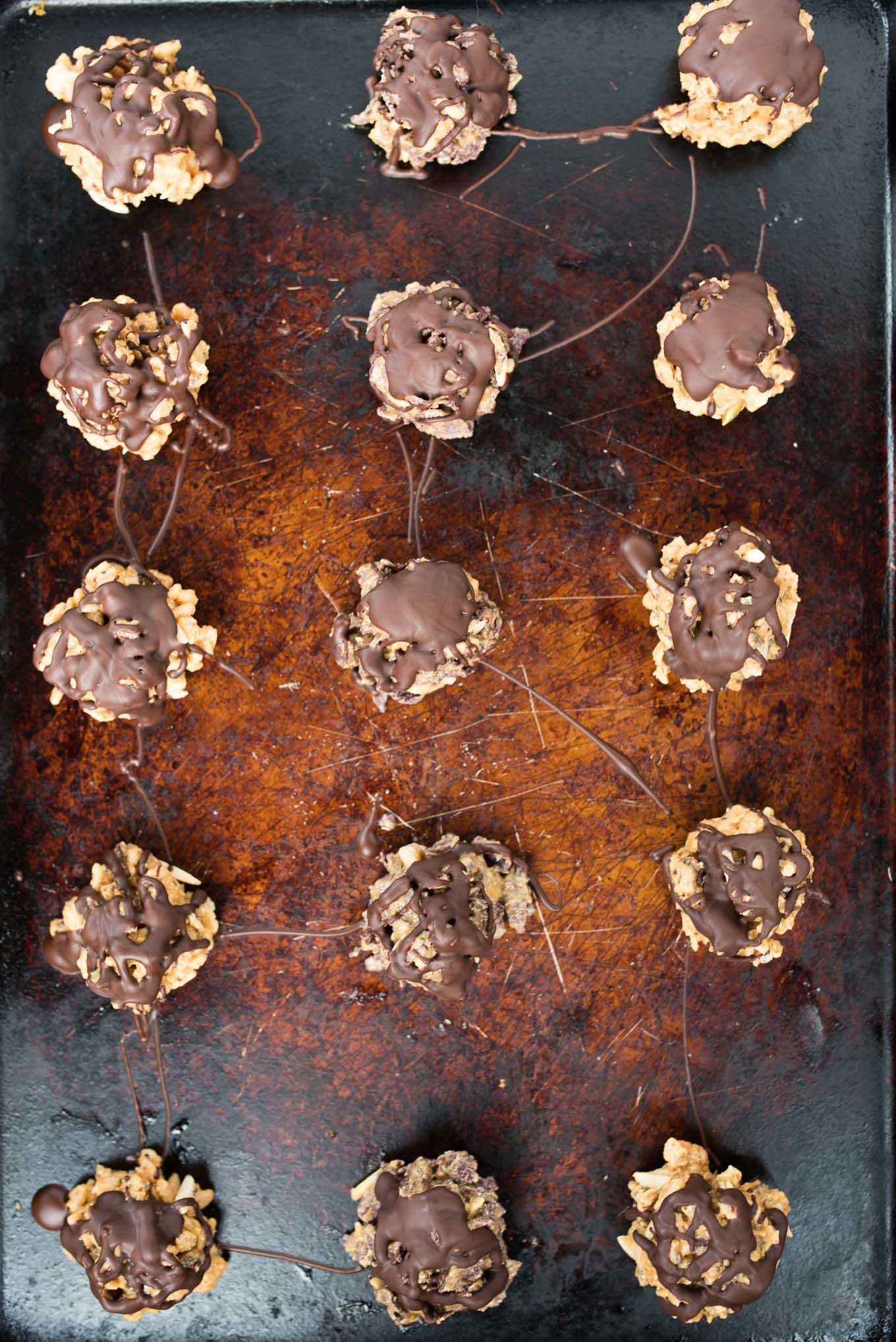 Chia and slivered almonds add some extra nutrition!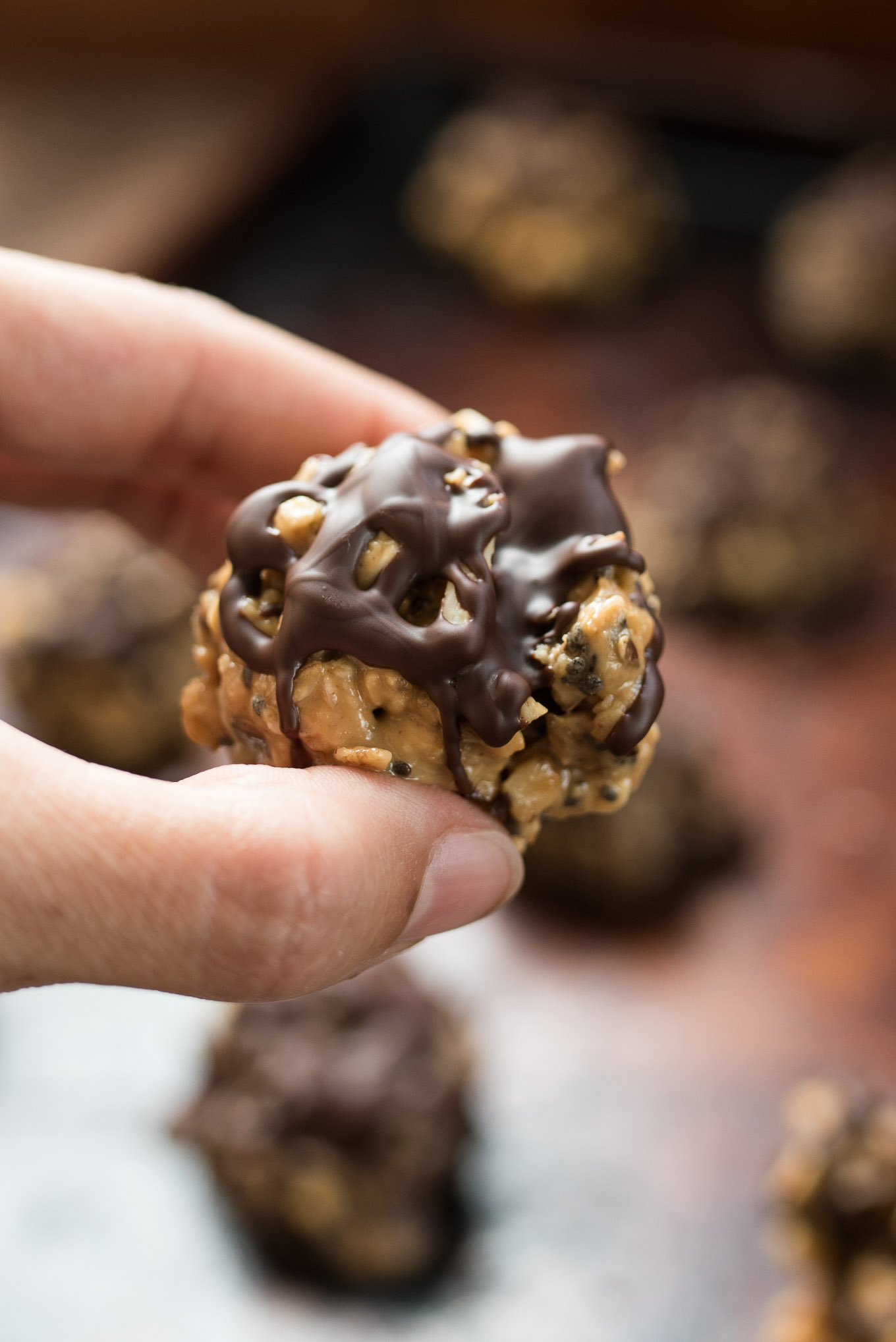 Store these in a tupperware container in the refrigerator for an afternoon snack.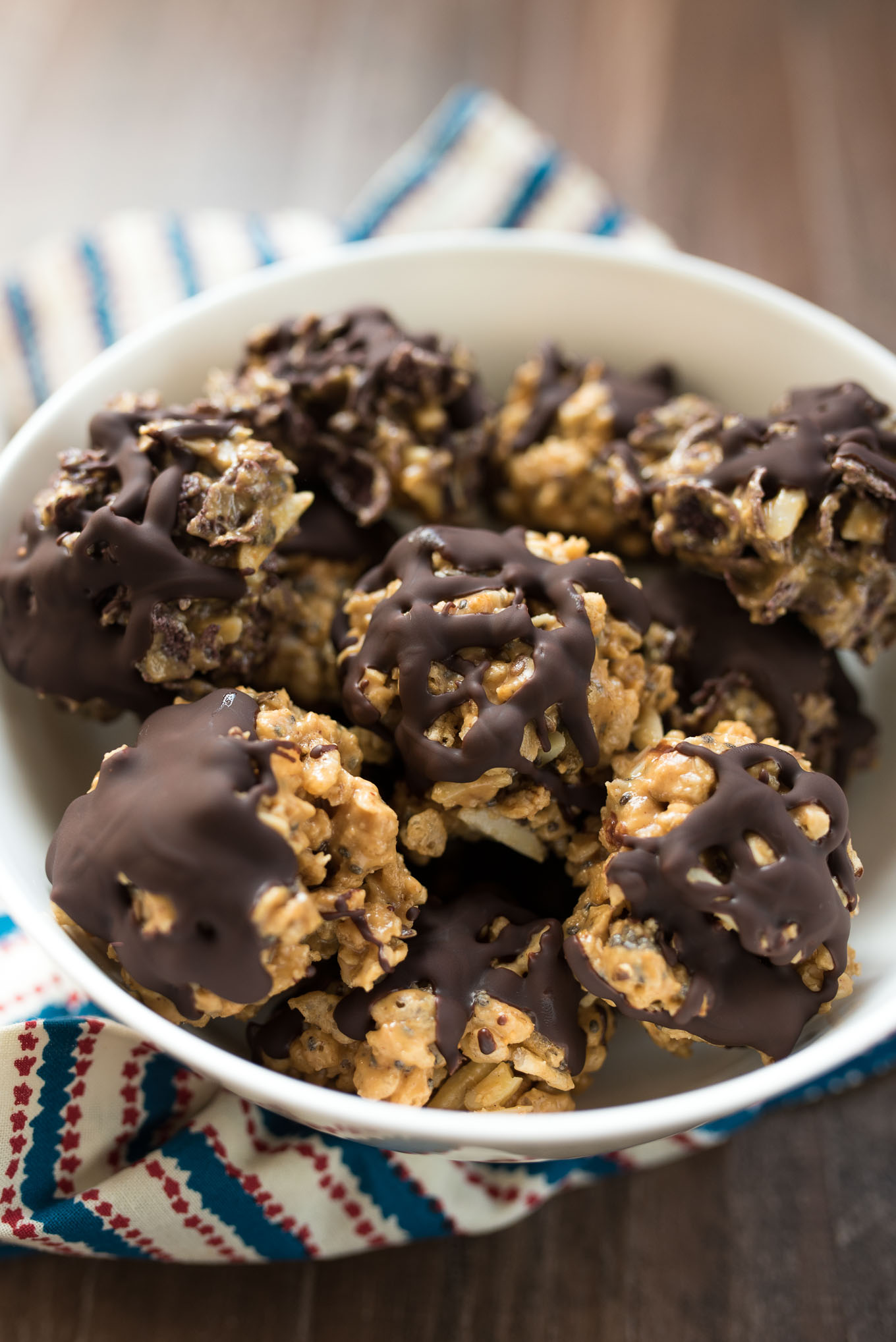 In conclusion, I wanted to share some tips for when you are shopping for cereal….
What to Look For When Choosing a Healthier Cereal
Low in sugar- look for sugar towards the end of the ingredient list
High in fiber- the higher the better, but look for at least a few grams per serving
Power up with protein- the higher the better
Organic ingredients
Labeled as Non-GMO (non genetically modified)
Whole Grain such as whole rolled oats, brown rice, whole corn, whole wheat
No added food coloring
One last tip, keep your portions in mind. I have my children measure a true portion according to what the food label says, especially for those cereals that do have a higher sugar content. A small handful of granola goes a long way on top of some yogurt, so you don't always have to have a full portion.
Anyone else love cereal?
Follow Attune Foods on Twitter, Instagram and Facebook and all their wonderful brands too!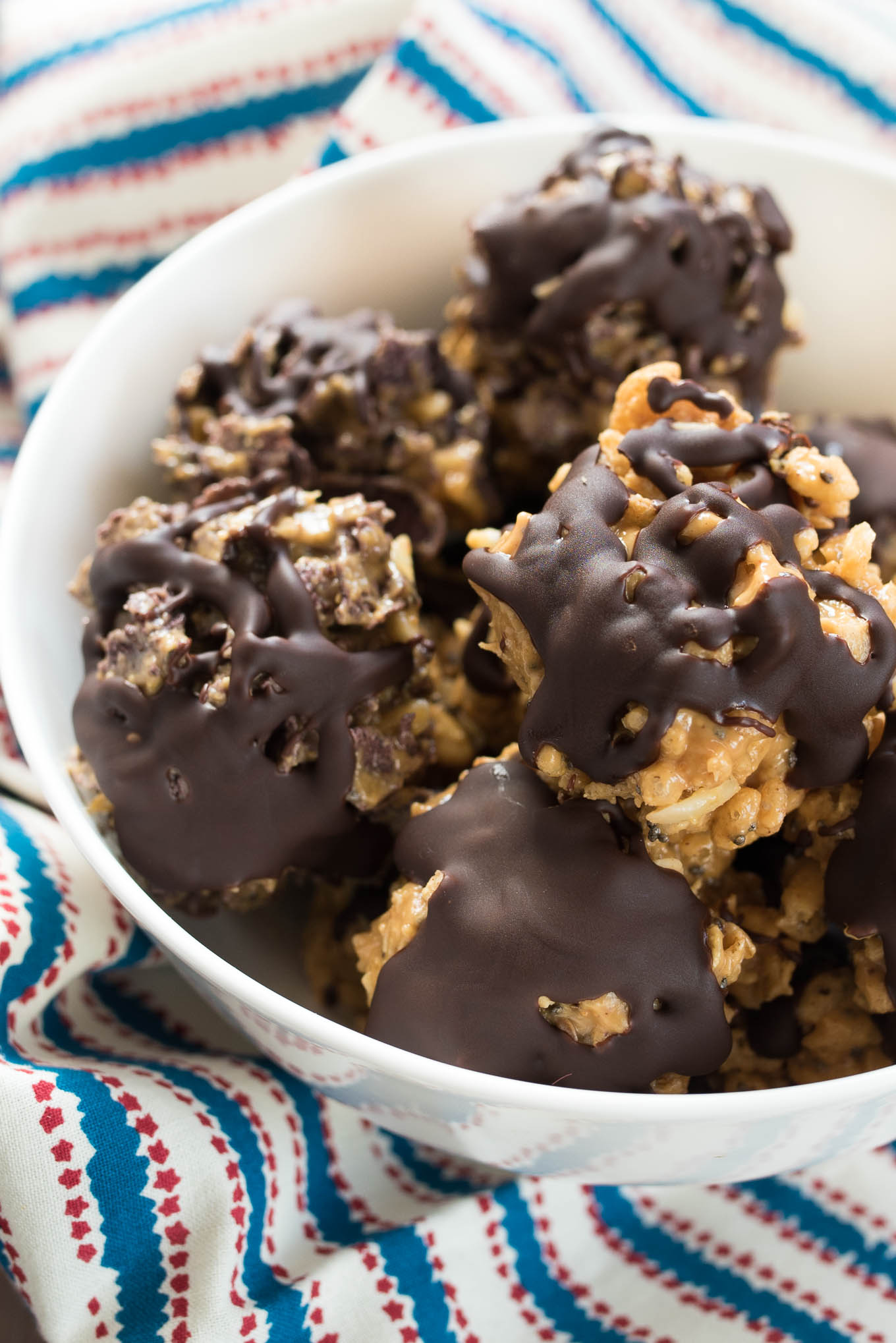 Chocolate Peanut Butter Cereal Bites
Attune Foods Author: Melanie F. | Nutritious Eats Serves: 6
Author:
Melanie F. | Nutritious Eats
Ingredients
2¼ cup cereal (such as Peace Cereal Purple CornFlakes (crushed), Erewhon Crispy Rice, Sweet Home Granola)
¾ cup natural peanut butter
3 teaspoon honey
3 teaspoon chia seeds
3 tablespoons slivered almonds
½ cup bittersweet chocolate
Instructions
Line a cookie sheet with wax or parchment paper. In bowl, combine cereal (if using the purple corn flakes, make sure to crush them lightly first), peanut butter, honey, chia seeds and almonds. Stir until combined.
Use cooking spray or a little cooking oil to coat your hands (mixture will be sticky). Using a spoon scoop up 1 heaping spoonful and gently roll into a ball. Some cereals hold together better than others. If needed, use two spoons to form your ball and place on prepared cookie sheet. Once cereal bites are formed, place cookie sheet in the refrigerator to let balls harden, about 1 hour.
Melt chocolate in a small saucepan. Drizzle a little over each ball. Place cookie sheet back in the refrigerator until chocolate is set, then transfer to a container with lid. Store cereal bites in the refrigerator.
Notes
I divided this recipe into 3 so I could use 3 different cereals:
Measurements for small batch (6 cereal bites) is:
3/4 cup cereal
1/4 cup natural peanut butter
1 teaspoon honey
1 teaspoon chia seeds
1 tablespoon slivered almonds