This post was created in partnership with Ninja Coffee Bar® System. I received complimentary products and compensation to facilitate my review, but all opinions within are my own.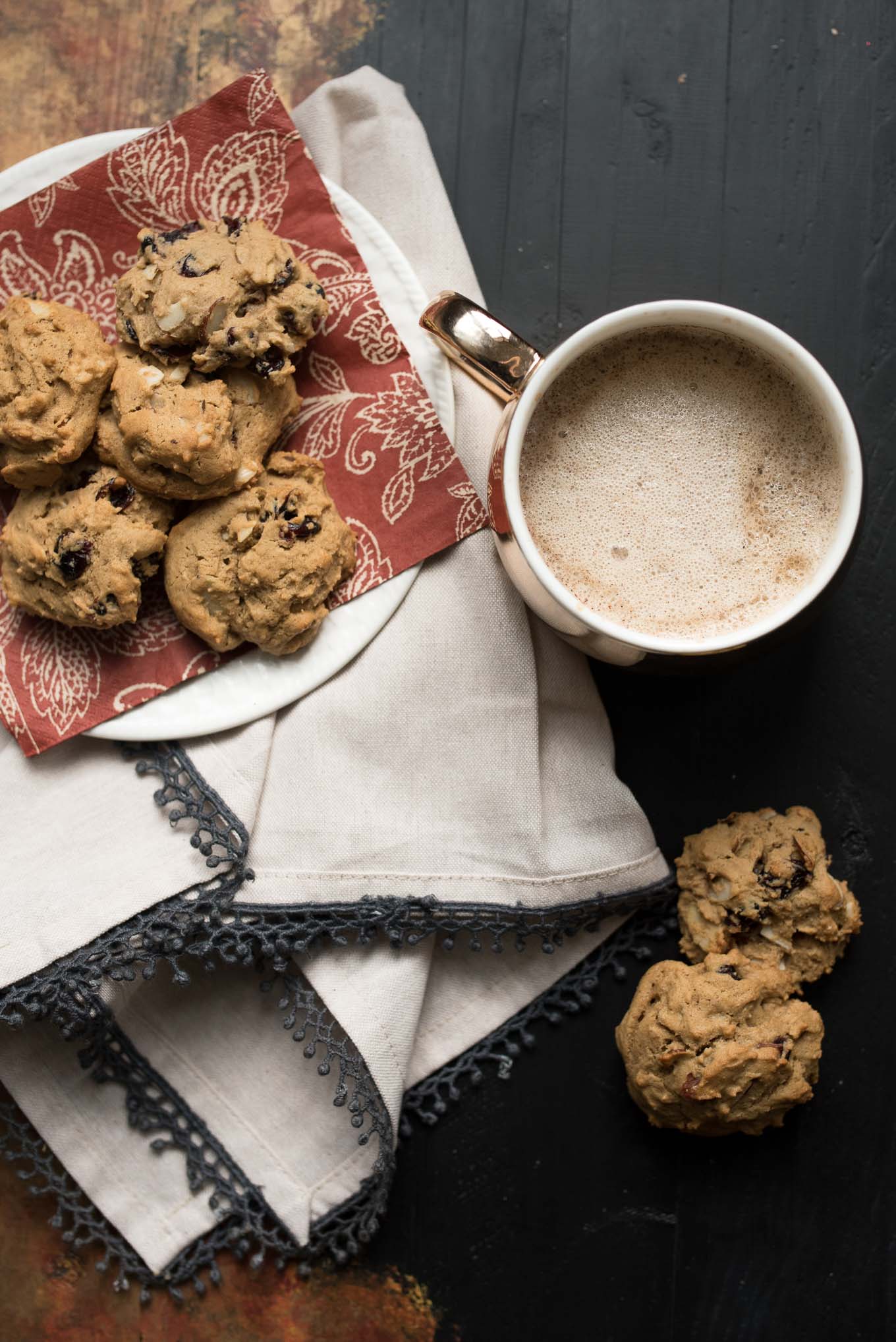 You're either a coffee person or you're not. I am 100% without a doubt a coffee lover. I totally look forward to those first few sips in the morning as I come out of my sleep fog and enter the real world. The flavor of a good strong cup with a hint of sweetness is my favorite moment of the day.
Today I want to tell you about this new coffee machine I've recently tried and make sure to stick around for my new favorite cookie recipe AND a giveaway!
Whether you are looking to entertain some of your favorite coffee loving friends and family or looking for a Holiday gift, this Ninja Coffee Bar® System is the perfect thing! You can have a coffee house experience in your own home (and save a little money doing it).
Bring out your inner barista by customizing drinks for your guests- trust me it's simple and everything you need to know is included with the Ninja Coffee Bar® System- from quick recipes to full instructions.
I love the idea of hosting a simple holiday "coffee and treats" get together with co workers or friends. When entertaining during the evening hours can be too much (you've got dinner, booze and dessert to worry about), instead plan for a morning or afternoon coffee date, along with a something like a holiday gift mug or ornament exchange.
Plan on serving a few simple snacks such as a fruit salad, gingerbread or molasses cookies, a cheese tray and make holiday entertaining simple using this fun Ninja Coffee Bar® System!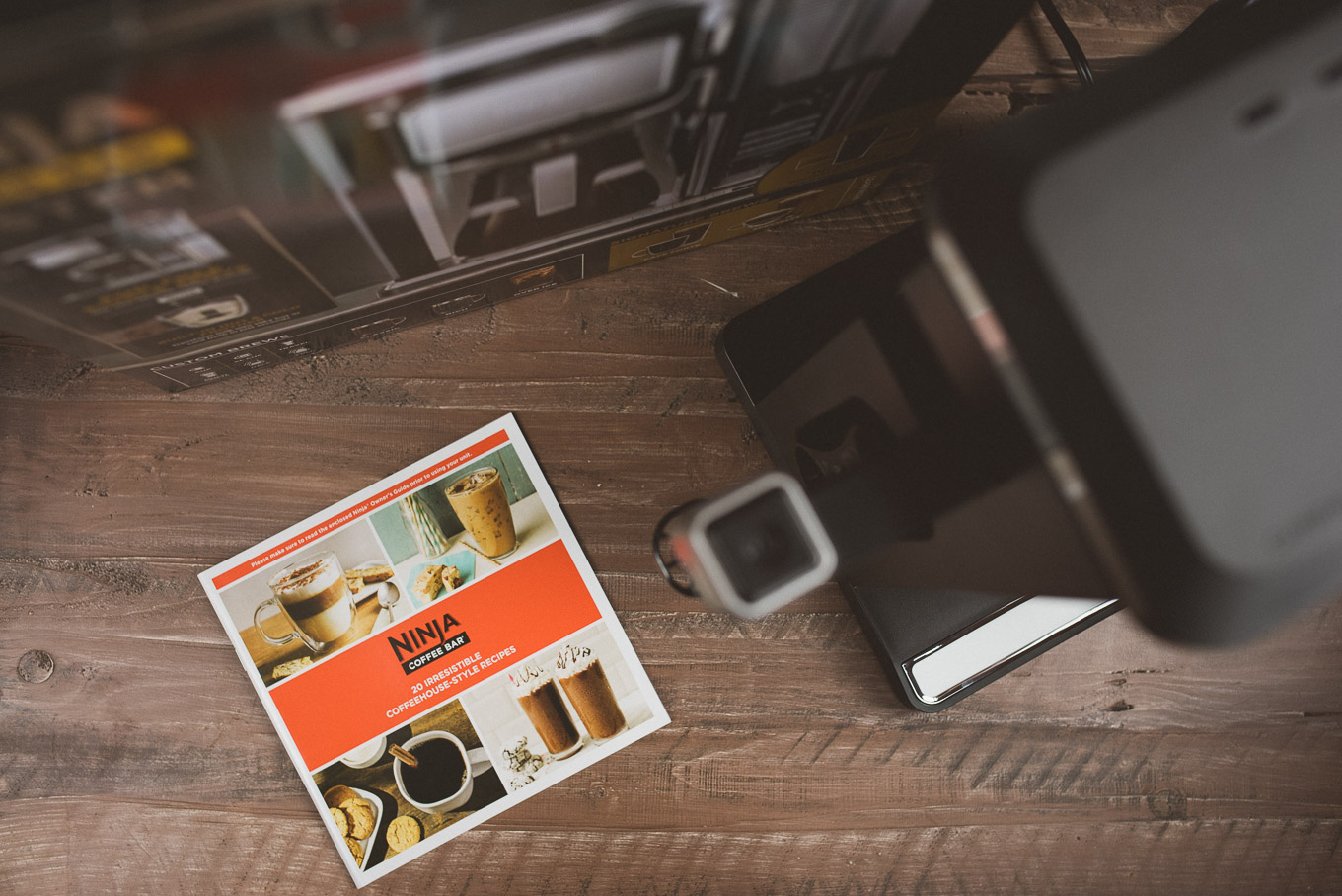 The Ninja Coffee Bar® System includes a built-in hot and cold frother, six brew sizes and five brew types – including the Ninja-exclusive Cafe Forte brew, which amplifies the natural subtle flavors of your favorite coffee.
I used to think making fancy coffees at home was complicated, but boy was I wrong! This Ninja Coffee Bar® System is the simplest thing to use.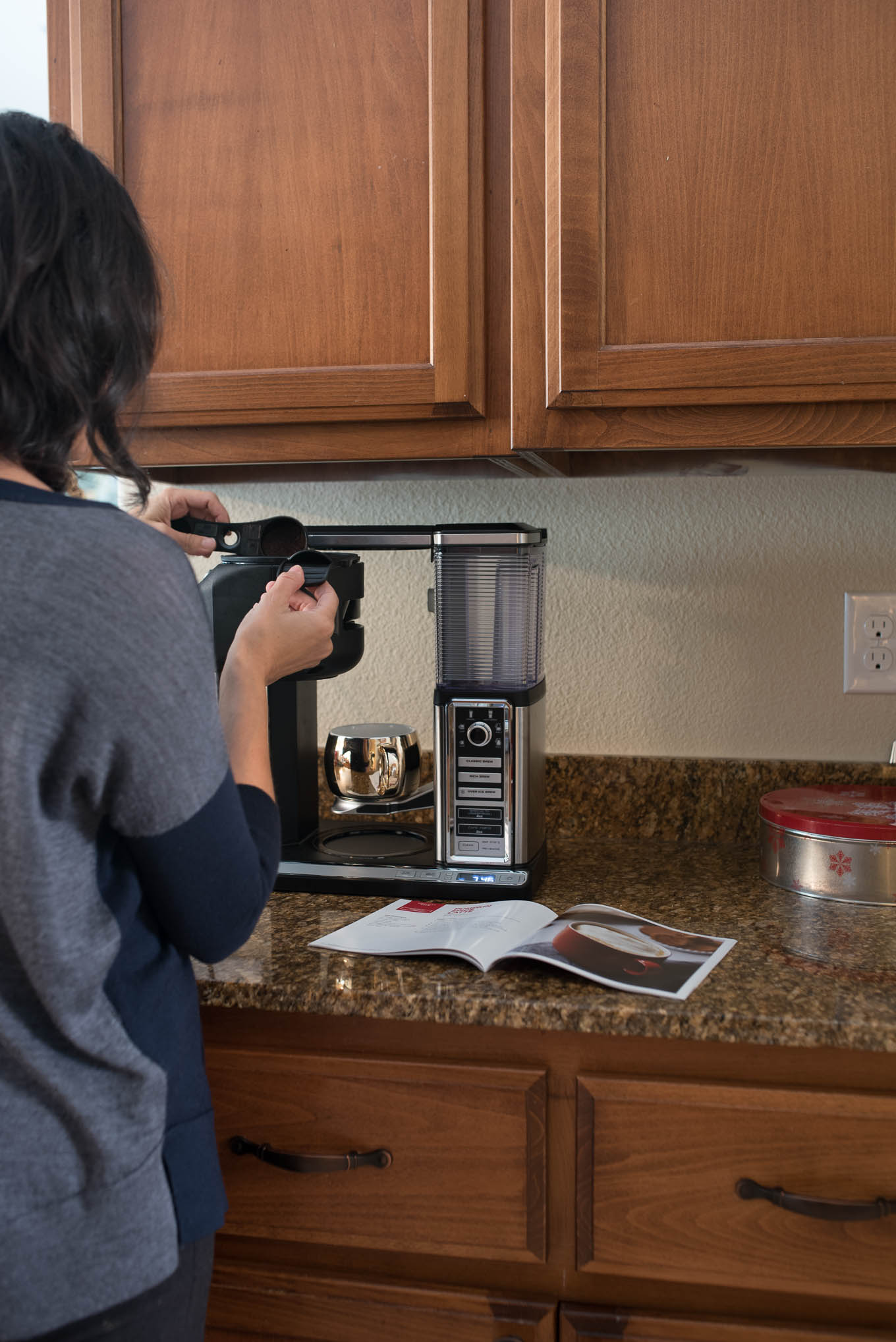 The instructions are so straightforward! I usually cringe opening instruction booklets, but this walks you through every brew option and they are all super simple. Thank you Ninja!
For example, I just whipped up this pumpkin spice latte in minutes using the Ninja Coffee Bar® System.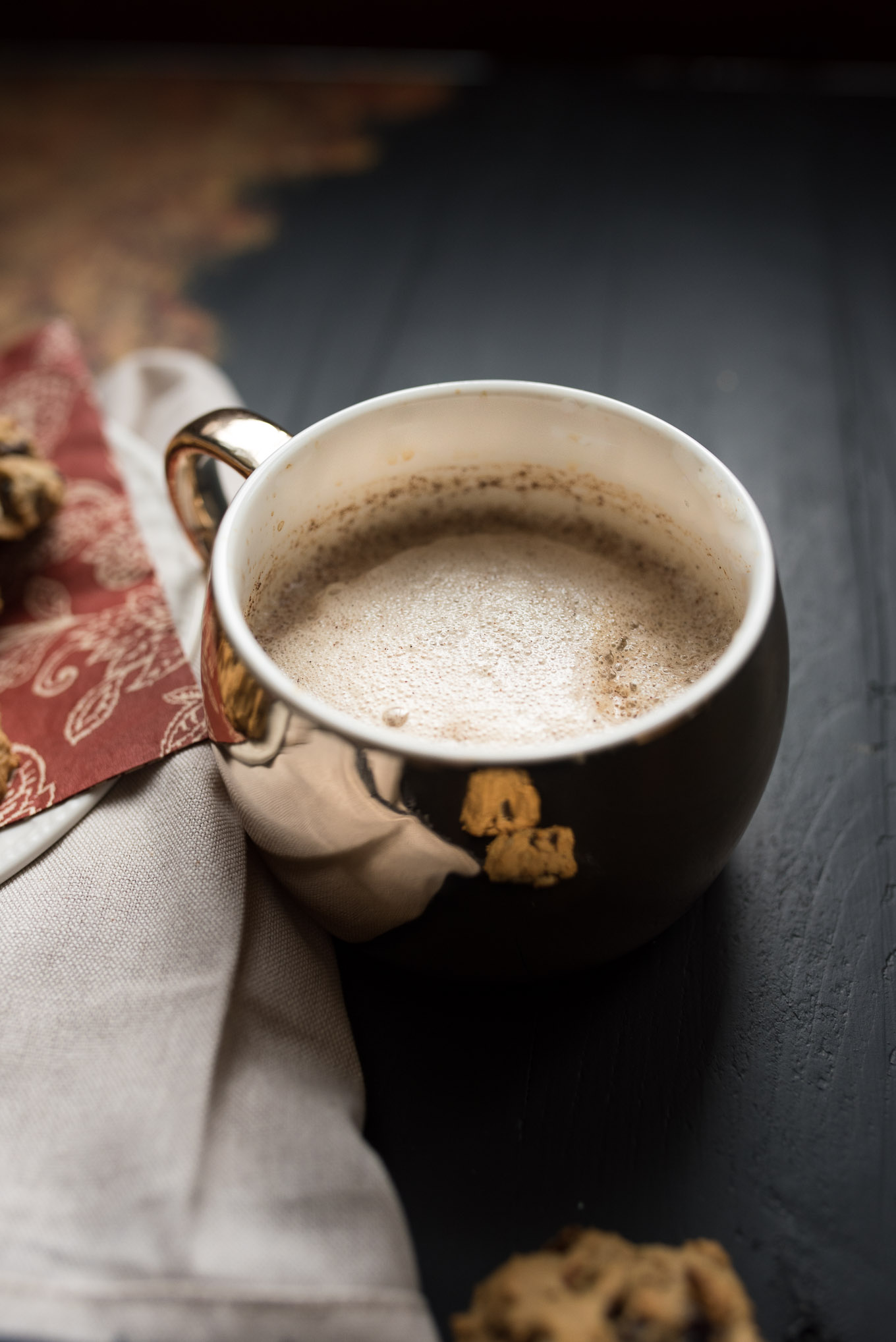 The simple recipe is in the recipe booklet that is included, but basically you just froth up some milk, pumpkin spices and a pinch of sugar while your cup of coffee brews (all you do is hit the "specialty" button for that which basically gives you a small amount of concentrated coffee). Top it with the froth and you're done. It was so good I was making decaf lattes every afternoon this past week….a much needed pick-me-up!
Of course it brews a great pot of coffee too and you can do a single iced coffee (it even comes with a nice quality tumbler). Honestly, all the brew options are great choices. I am so excited about being able to make myself a single cup or large pot with convenience.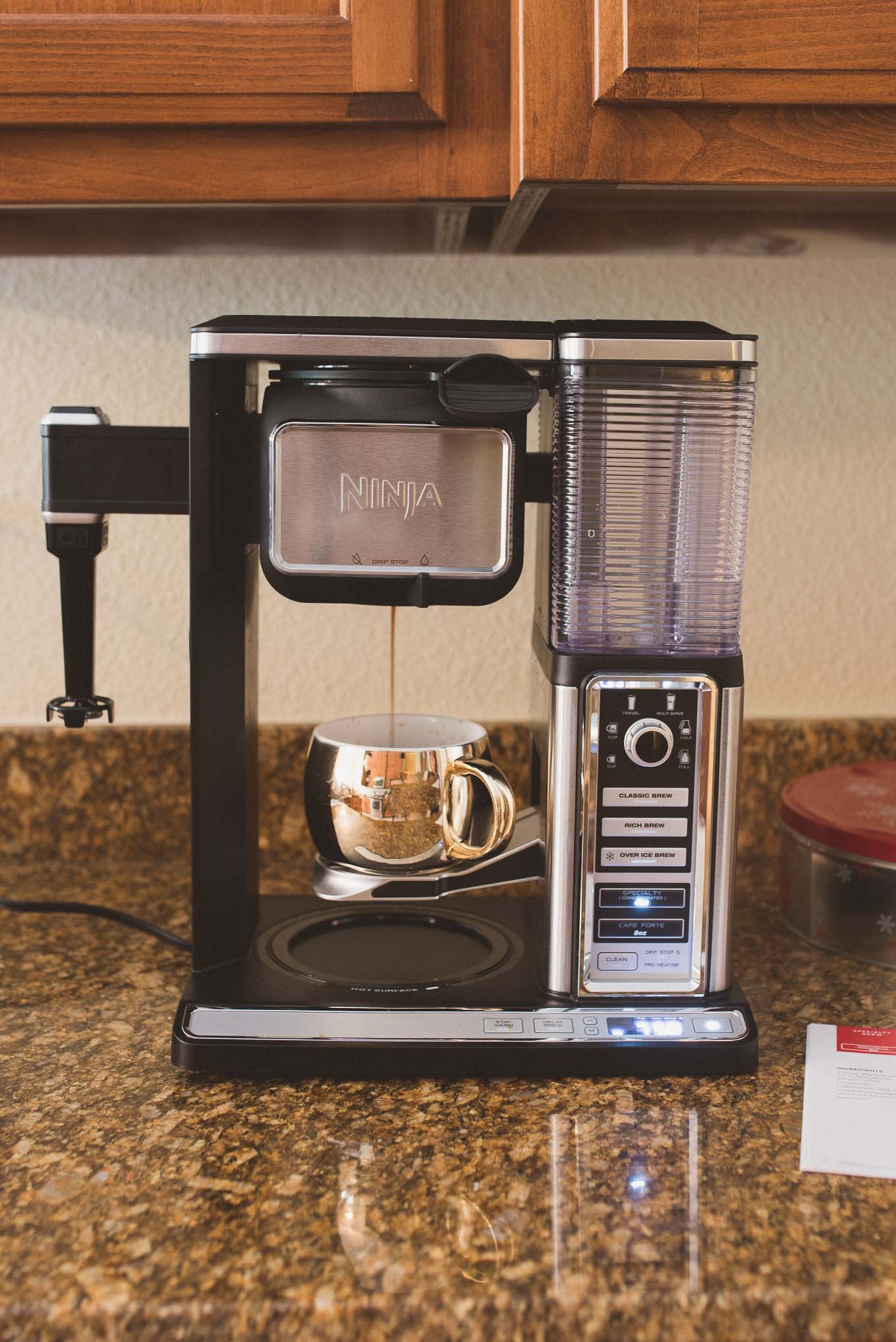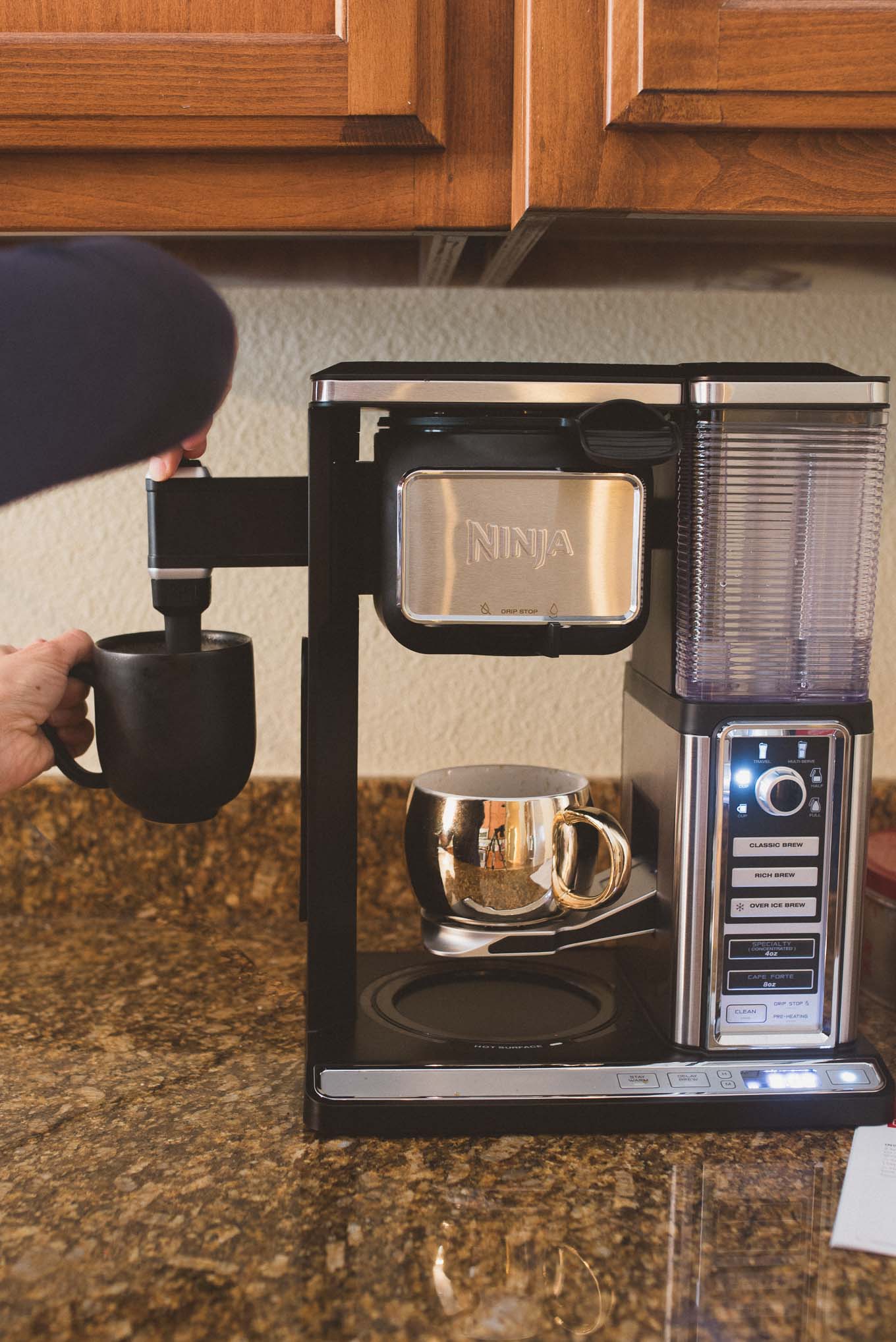 Viola, fancy $4 a cup coffee ready in 2 minutes! Yes! I am obsessed with this machine.
And while we're talking about coffee, we must talk about the perfect food to serve with coffee. Duh….cookies! Especially this time of year! These Cranberry Almond Spice Cookies are loaded with warm spices like cinnamon, nutmeg, allspice and ginger.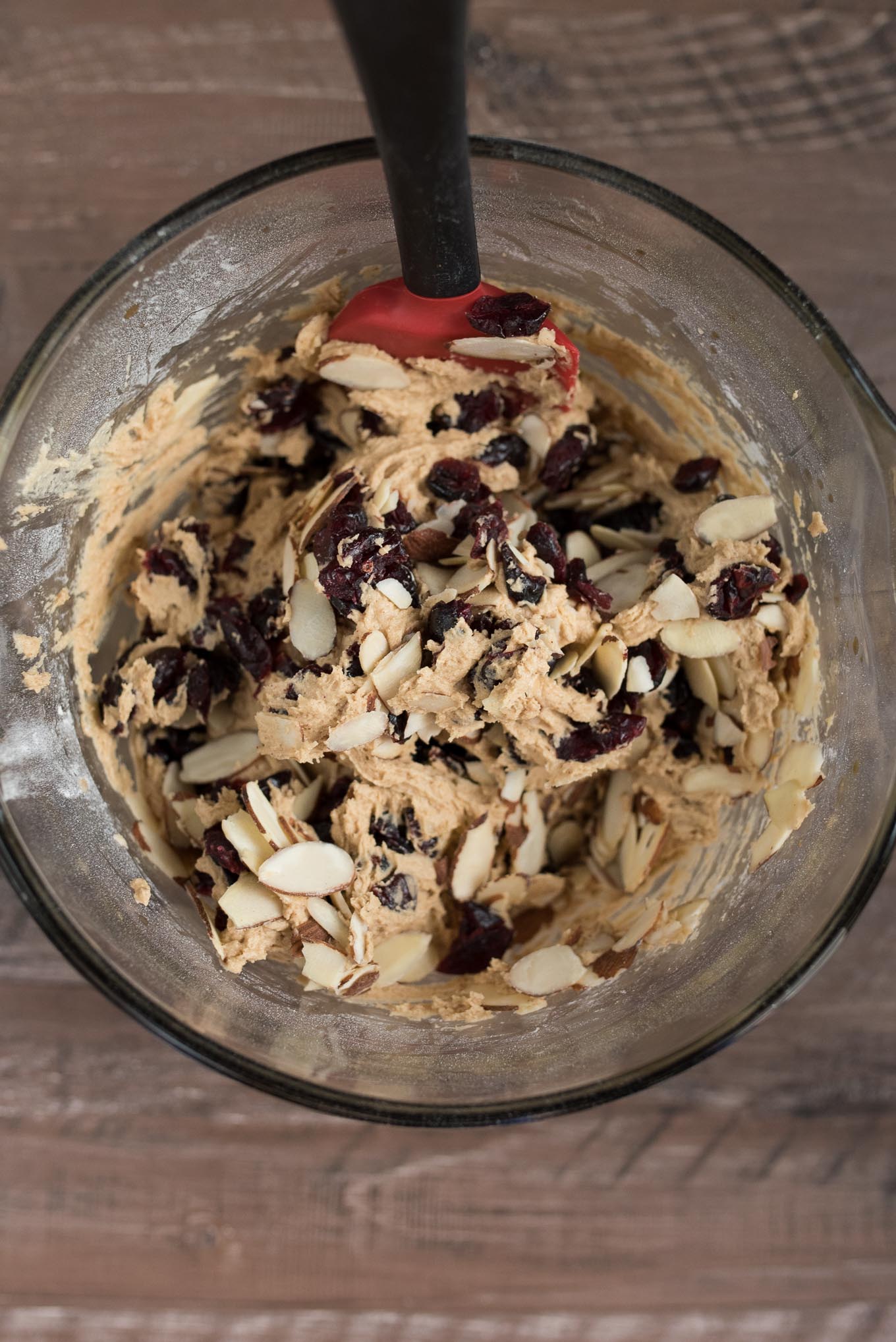 There is a secret ingredient to make them extra delicious and while you might not be able to put a finger on it while eating it, it adds the perfect amount of depth to these fruit and nut cookies. Oh do you want to know the secret ingredient- it's not obvious?? Okay, COFFEE! Just a little,  but so so good.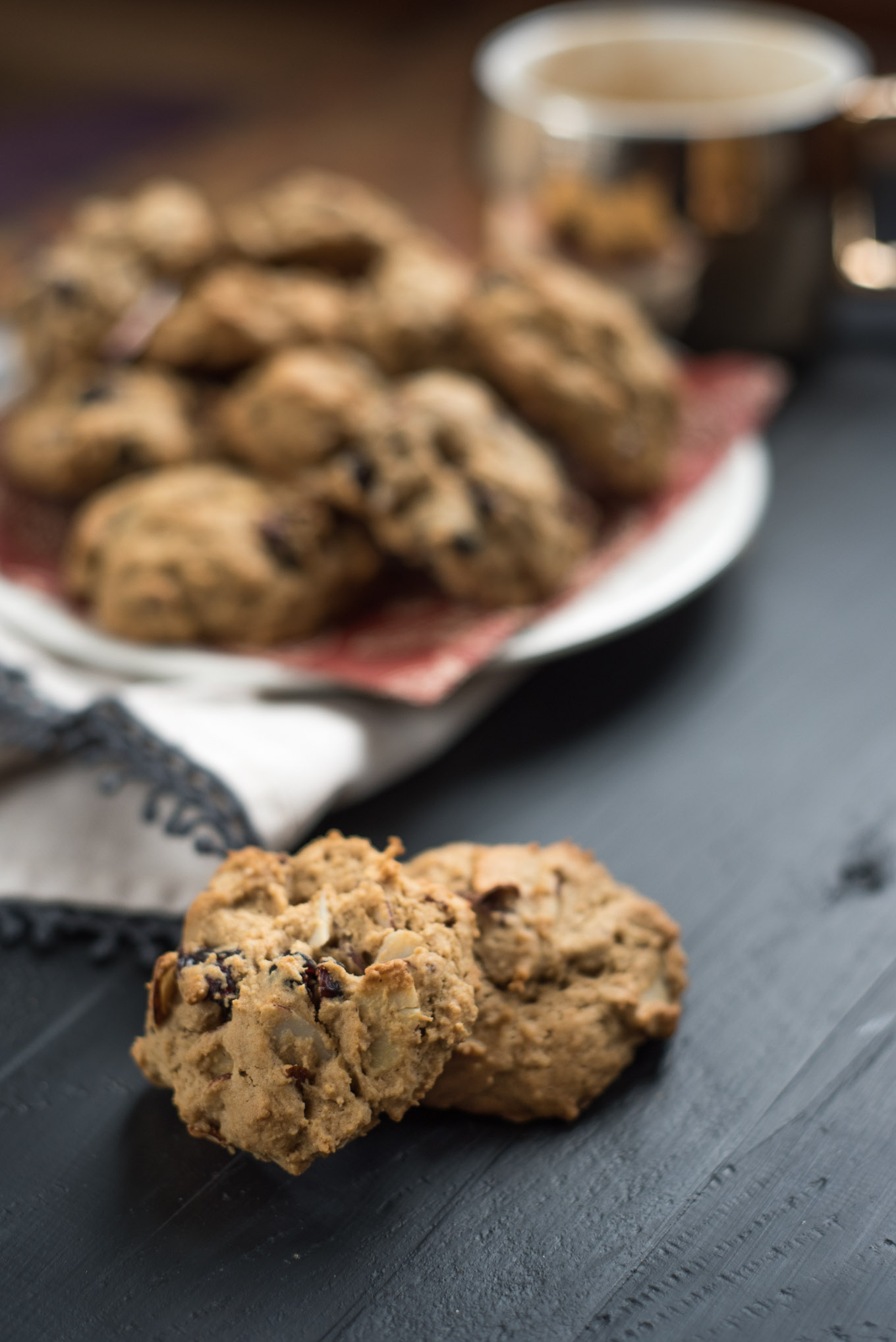 They are the perfect cookie to go with your delicious coffee! They are not overly sweet and would actually be a good breakfast cookie as well.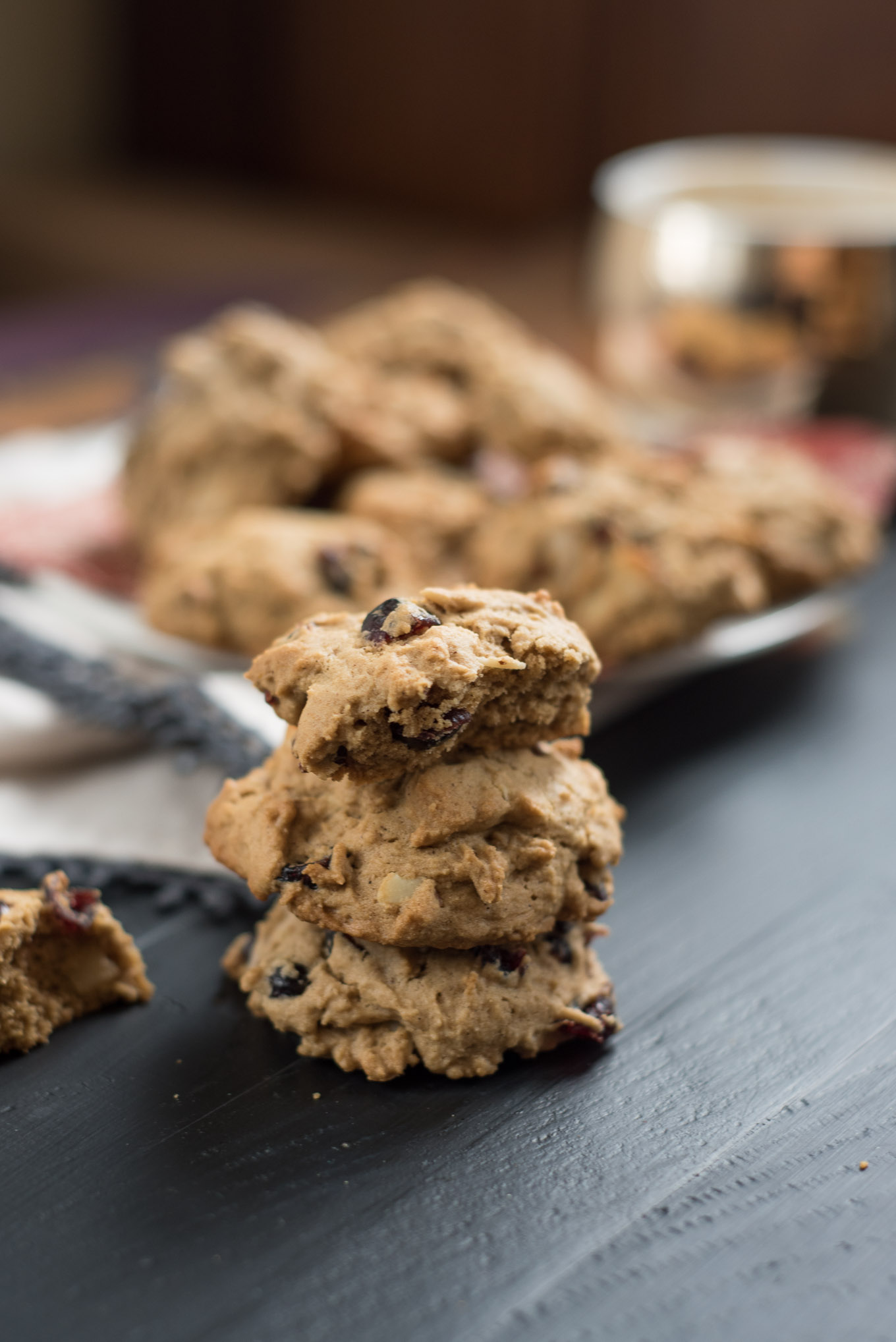 If you are for the perfect Christmas gift for your coffee lover, this machine is amazing.
And here is the coolest part, the folks from the Ninja Coffee Bar® System are giving away this exact same Ninja Coffee Bar® System to one lucky reader!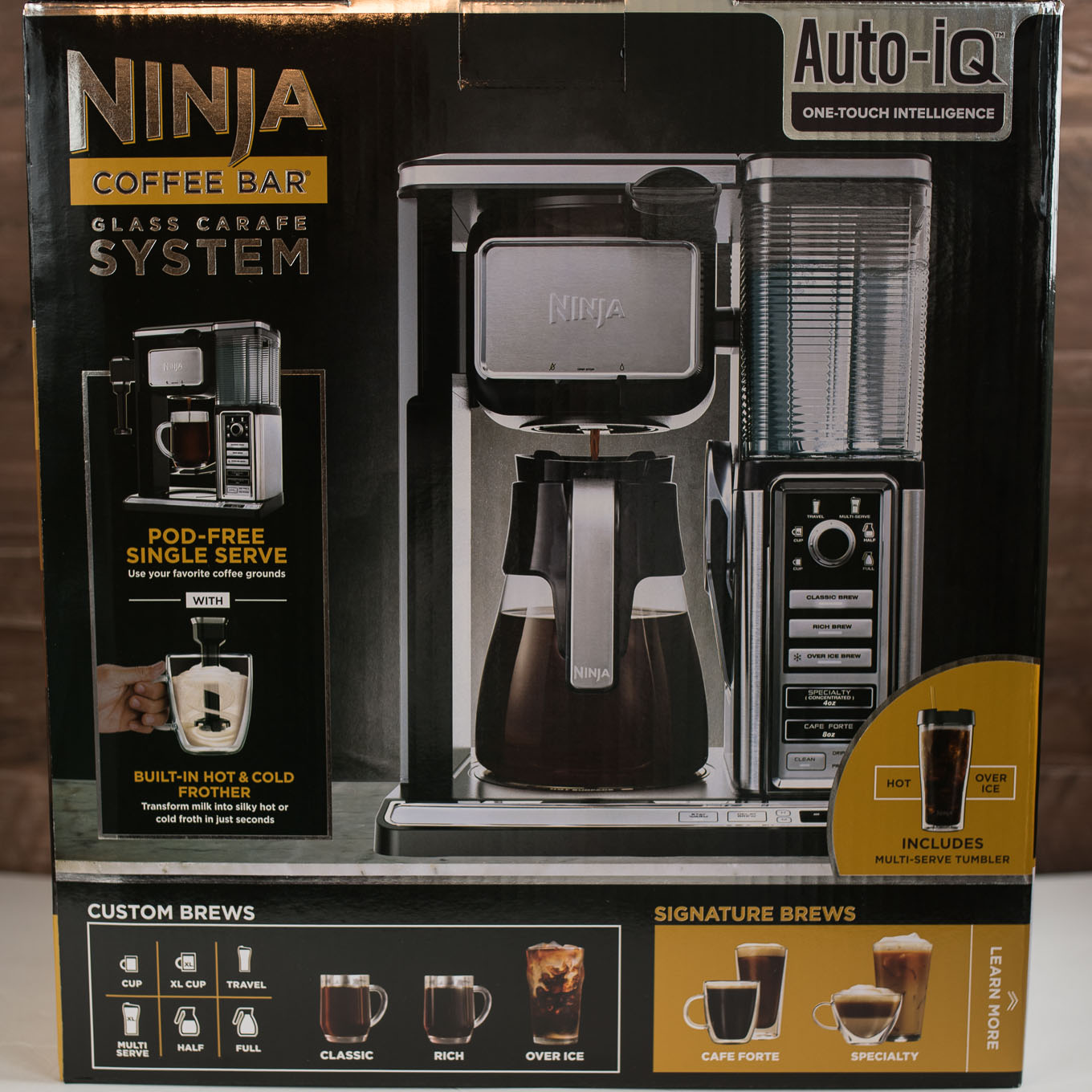 Just enter via the Rafflecopter below.
Contest entrants are only eligible to win once per sweepstake, per household as a part of a campaign sponsored by Influence Central and must reside in the United States. Ninja Coffee Bar® System giveaway is the same product as the review product. This giveaway ends on Sunday, December 18, 2016! Winner will be contacted and have 48 hours before another winner is selected. Good luck!
a Rafflecopter giveaway

For tips on how to be a #NinjaBarista, recipe inspiration, or to purchase the Ninja Coffee Bar® System, visit ninjacoffeebar.com
For more information follow check out the Ninja Coffee Bar System on the Web and Social Media:
Ninja Coffee Bar® System Website: www.NinjaCoffeeBar.com
Twitter Page: https://twitter.com/ninjacoffeebar
Facebook Page: https://www.facebook.com/ninjacoffeebar
Pinterest Page: https://www.pinterest.com/ninjakitchen/
Instagram Page: https://www.instagram.com/ninjacoffeebar/

Cranberry Almond Spice Cookies + Ninja Coffee Bar System Giveaway
Cranberry Almond Spice cookies are soft and full of spices. Perfect for dunking in tea or coffee!
Author:
Melanie F. | Nutritious Eats
Ingredients
1 cup white whole wheat flour or regular whole wheat flour
1 cup all-purpose flour
¾ teaspoon baking soda
¼ teaspoon salt
½ teaspoon cinnamon
½ teaspoon ginger
¼ teaspoons nutmeg
⅛ teaspoon allspice
1 stick butter softened
1 cup light brown sugar
1 egg
¼ cup strong brewed coffee, cooled
1 teaspoon vanilla extract
1 cup dried cranberries
¾ cup slivered almonds
Instructions
Preheat oven to 375 degrees. Line two cookie sheets with parchment paper. Bake for ~10-12 minutes. Let cookies sit on cookie sheet for a couple minutes before removing to a wire rack to cool. Store in an air tight tin. Cookies will stay soft for a few days.
Notes
If you're oven runs hot, I recommend baking cookies at 350 degrees. Also note, you will not taste the coffee in the baked cookie, but it enhances all the flavors so don't omit!