Oh Friday, I am so happy you are here!
I realized I haven't given you an update on my injured foot and I am sure you are all dying to know how it's feeling. Right? Right. So I took a good 2 weeks off from running after I went to the Doctor. I bought new running shoes that are good for high arches, such as mine. I took ibuprofen daily. I waited patiently for the pain to magically disappear. Um yeah, that didn't happen. I couldn't wait any longer so I decided to test it out.
Since my rest period ended I have done about 4 runs, at no more than 3-4 miles per run. I am so frustrated that the pain is still there, but the good news (I guess?) is that it doesn't bother me when I run. Weird right?  I imagine it might start bothering me if I run any longer though. When I massage it afterwards, I feel several spots where it is so tender and painful. Looking on the bright side though, it is better than it was when I first hurt it so maybe it's just going to take a lot longer than I expected.  I am going to make an appointment with a podiatrist for next week anyway because I am not so sure it was a sprain and now I am just curious what the heck is wrong with it!
Anyway, I am still exercising in between the shorter runs and thought I'd share two of the workouts I did this week.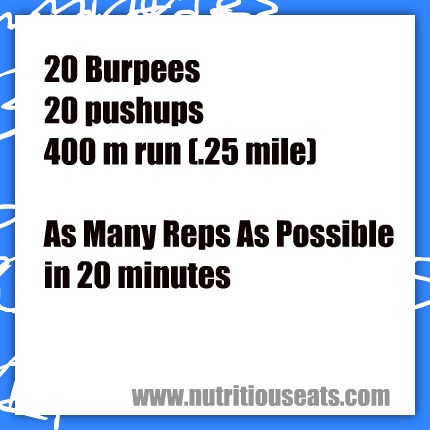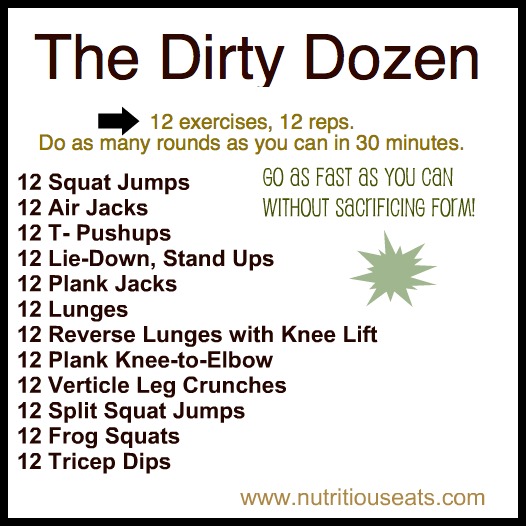 If you aren't familiar with the exercises, you will find plenty of video demos on youtube or just google it! Enjoy your sweat session!
I am going to keep today's post short because later today I will be heading into Seattle for the weekend and hanging out with one of my besties for a girls weekend. She is flying in from Austin and I can't wait to see her. We are leaving behind our husbands and children to fend for themselves for the weekend. It should be interesting! It is my second time away from the kids (ever) and I SO need the girl time (and the ME time). I still haven't explored a whole lot of Seattle, but we'll only be there a short time. My priorities are just catching up with her and eating at some great restaurants. I heard there are a ton so I am EXCITED!
Hope you all have a great weekend and I'll see you on Monday!
Question: Do you have any fun plans this weekend? What have you been doing for workouts lately?