Congratulations to Katie C. the winner of the Uncommon Goods Giveaway! I know you will enjoy the gifts as much as I did!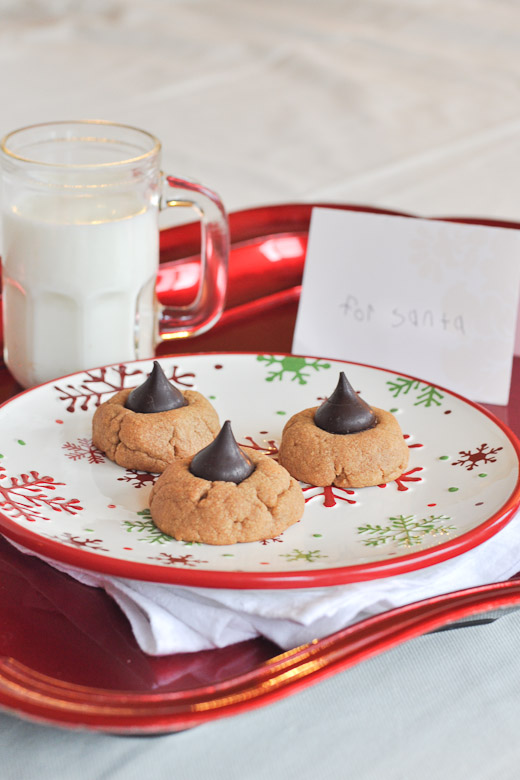 Hi friends. It has been way too long. I am back from vacation in San Diego and totally behind schedule. I planned on blogging while I was there but I took my lap top which I don't usually blog from and it was so slow that I couldn't handle wasting precious vacation time trying to post. I didn't take many real photos but if you are on instagram you can see a few of the ones I did take while in San Diego (click on the IG button up top). We hit up Disneyland, California Adventure park AND Sea World! Then we drove 20 hours home to Washington. We are a bit tired over here.
To be quite honest, ever since the tragedy struck Newton, I have had no desire to think about food or write about it. I am still in mourning, like so many of you, for those families who lost loved ones. I know that this particular tragedy really hit close to home because I have a 6 year old. He started kindergarten this year. I can't imagine life without him and can't stop thinking about this horrible, senseless act of violence. Now when I walk into his school I think about how no one is safe. It makes me so terribly sad and angry. There isn't much else to say. I will continue to hold those people of Newton close to my heart. I will continue to pray for the mentally ill and sick people in our world and hope that they get the help they need.
I will most likey take a mini break from blogging over the next week or two as needed because quite honestly I'd rather prepare to celebrate Christ's birth with my family. I know you understand.
Before I go, I do want to share this flourless peanut butter cookie recipe I made a couple weeks ago. This is what I'd consider a lightened version of the original peanut butter blossom cookie. These are perfect for your gluten free friends and family and perfect for Santa who might need a slightly lighter treat. Not only did I cut OUT the flour, I reduced the sugar by half and surprisingly I like them even better than regular ones. I also used a dark chocolate kiss instead of milk chocolate for the extra bit of antioxidants (like how I justified that one).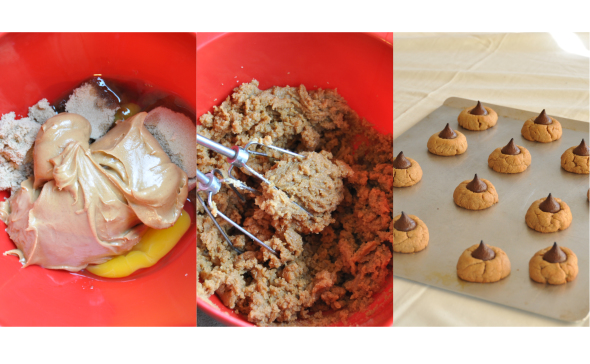 It's nice to have a treat on hand to accommodate gluten free guests but sometimes I just get lazy and the less ingredients the better! You will thank me for this one. I plan on doing a lot of baking with the kids this week and am going to make another batch of these.
So grab these simple 5 ingredients (only FOUR to make the actual cookie) and bake some cookies with your loved ones. I will see you back here soon friends!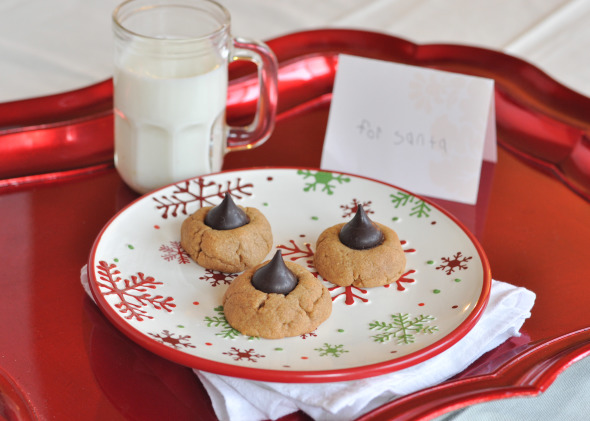 Flourless Peanut Butter Kiss Cookies ( Gluten-Free)
Ingredients
1 cup smooth peanut butter (I use Jif's Natural)
½ cup packed light brown sugar
1 egg
½ teaspoon vanilla extract
14 Hershey's dark chocolate kisses
Instructions
Preheat oven to 350 degrees. Beat brown sugar, peanut butter, egg and vanilla extract in a medium bowl and blend until smooth.
Scoop 1 Tablespoon of dough and shape into a 1½ inch ball. Place 2 inches apart on baking sheets.
Bake for 10-12 minutes or until set (note that dough will still be very soft at this point). Press chocolate kiss gently into center of cookie and let cool for ~5-10 minutes on baking sheet before transferring to cooking rack. Let cookies cool completely until fully set.
Notes
Creamy peanut butter is recommended for these. These cookies freeze well too.
Question: have you ever made flourless cookies? What is on your Christmas baking list?