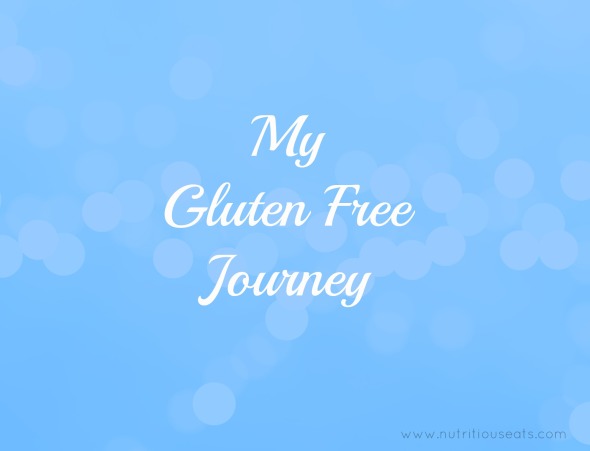 For the last three months I have experimented eating gluten free. At first I thought it would just be a fun challenge, but as time went along I found myself really not missing much.
Now it's not to say I haven't had any gluten at all, there were a few occasions when I had regular pizza crust and once when I had a few bites of pasta and one regular cookie. Overall though, day to day meals and snacks have been gluten free.
I personally have never had a problem ingesting gluten and now that I have tried not eating it for a few months I don't necessarily feel any different physically. With that being said, it's still been a very positive experience. Here are 4 of the main benefits I've noticed while eating gluten free:
1. I find myself checking the label of every single food item. As a Dietitian, I've always been a label reader, but once I started having multiple kids and less time to shop and peruse the labels. I got into the habit of grabbing stuff I figured was healthy. Now I am back to analyzing the labels. Luckily I tend to buy the same stuff over and over now and packaged foods is fairly limited in our house so it's not too time consuming while shopping. It's amazing how many products contain wheat flour.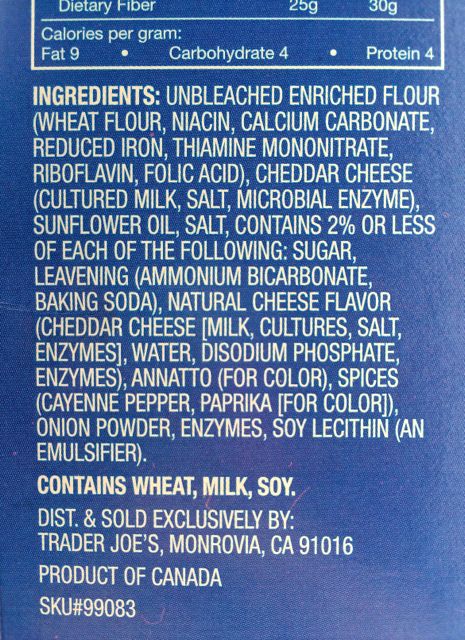 2. I have cut back on nonnutritive snacks, for example the kids cheese crackers! I find myself ONLY having snacks that fill in the gap with my nutrition goals- maybe some protein like a small bowl of nuts or a hard-boiled egg, maybe an apple or homemade chocolate chip cookie ball. Gluten free eating equals a lot less grazing for me.
3. I have experimented with more products and recipes. I've found new ways to enjoy potatoes, I've tried some gluten free pastas that are great and discovered some favorite snack foods like seed crackers and dried fruit crisps. The kids have discovered that they like Udi's bagels rather than the "regular" wheat based bagels they used to eat (topped with cream cheese and a hard boiled egg below).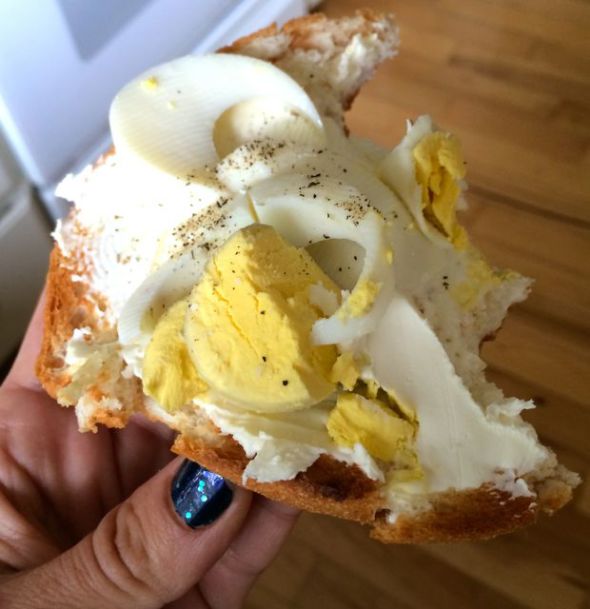 4. I have increased my vegetable consumption. Whenever you eliminate certain foods you often look for a way to replace them with other items. I am definitely still eating carbohydrates, but have found myself eating somewhat smaller portions and increasing the vegetables.
Overall I have enjoyed the experience and like my new way of eating. I plan to continue experimenting and trying new things.
Learn more about living gluten free! Visit http://udisglutenfree.com/community 
This is a sponsored conversation written by me on behalf of Udi's Gluten Free. The opinions and text are all mine.