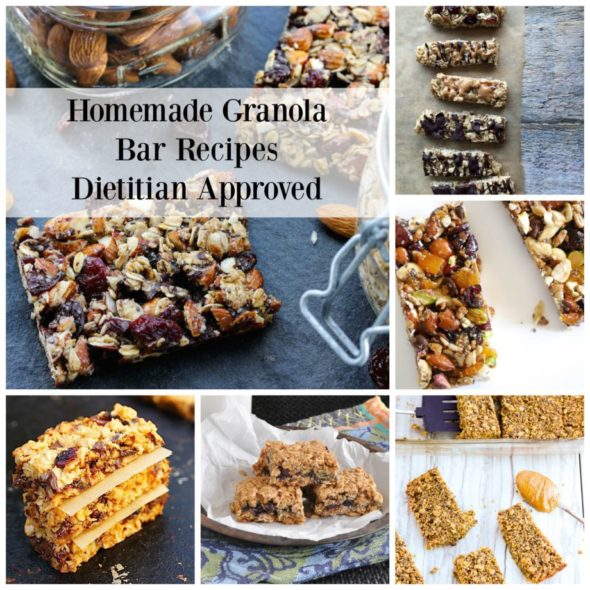 I love a homemade granola bar for breakfast and snacks and I also love the great variety of recipes you can find on how to make them.
I thought I'd ask some fellow RD bloggers to share one of their homemade granola bar recipes with you so you can save them all to your Granola Bar Pinterest board (what? you don't have one. Oh me either, but I am creating one now!) and then you can pull up the recipes at moments notice.
Some of the ingredients you will find in homemade granola bars are: nuts, oats, dried cereal, fruit puree, fresh or dried fruit, seeds such as flax, chia or sunflower seeds, spices and sweeteners. Those high fiber seeds, nuts and oats are what help keep you satisfied. Some might be soft, others crunchy, some are no-bake, but all delicious!
Another great thing about granola bars is you can customize them to your liking with different add-ins. It's hard to mess them up really once you have a good base recipe down.
I am sure you will find one that suits you, because how good do these look?!
No-Bake Granola Bars from Eleat Sports Nutrition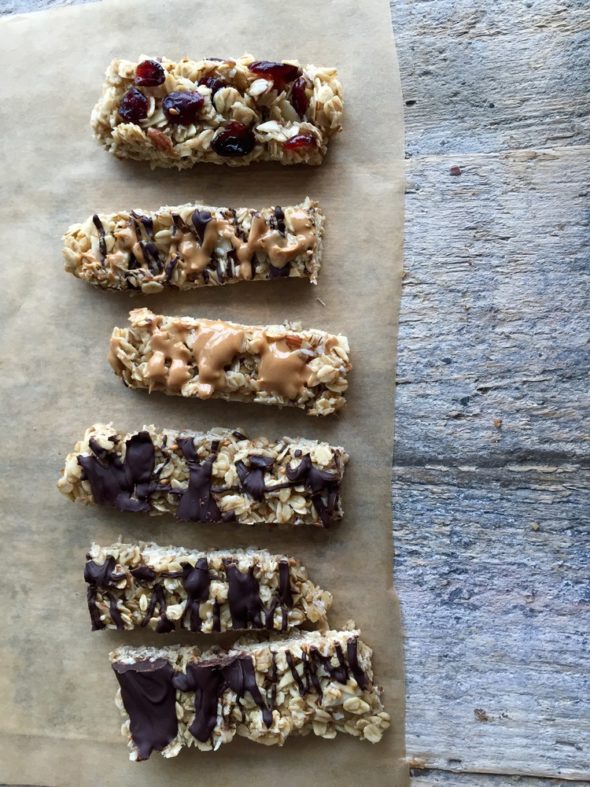 Blueberry Banana Granola Bars from the Nutritionist Review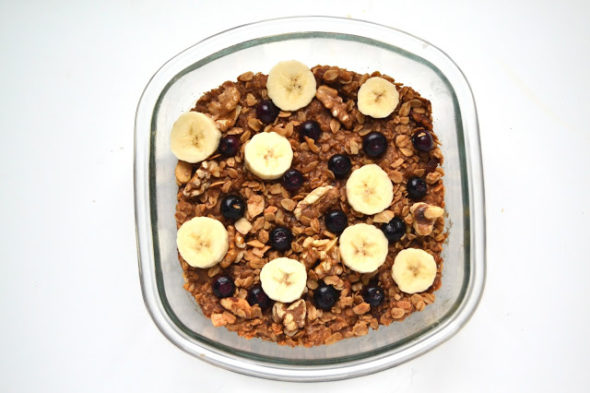 Honey Oat Granola Bars from Salubrious RD
Homemade Protein Bars from The Nutty Nutritionist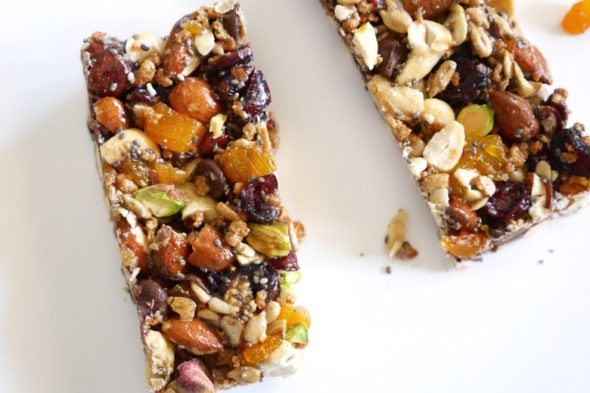 The Ultimate Superfood Breakfast Bars from the Hungry Hobbit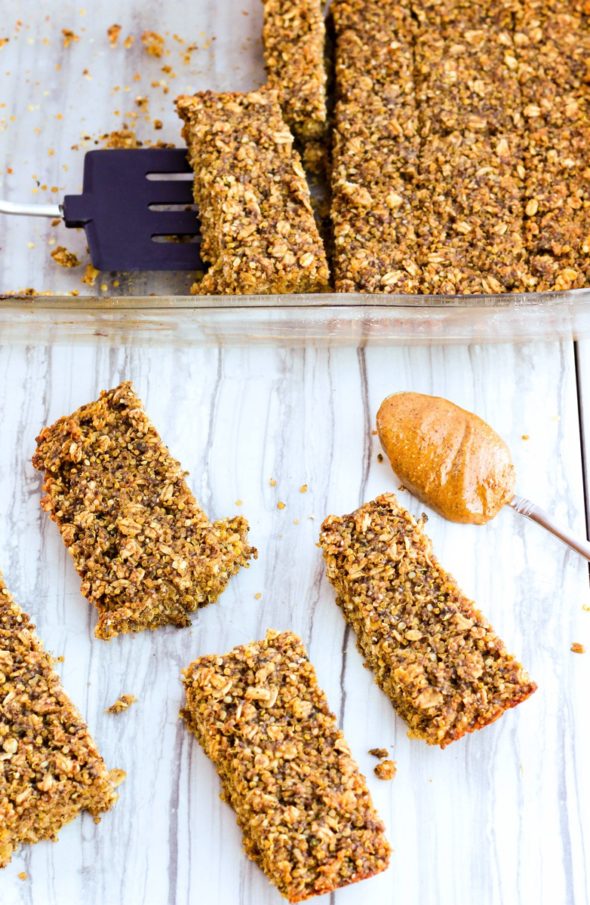 No Bake Oatmeal Peanut Butter Bars from Food, Pleasure and Health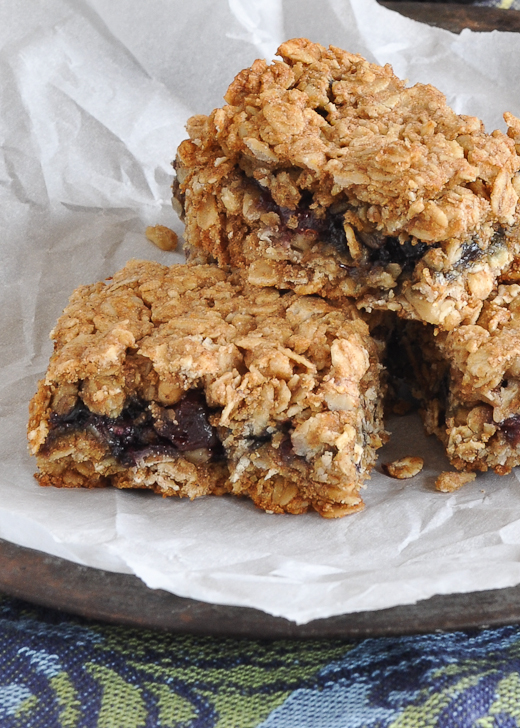 Oatmeal Currant Bars With Coconut Flour
Chewy Date Granola Bars from In Wealth and Health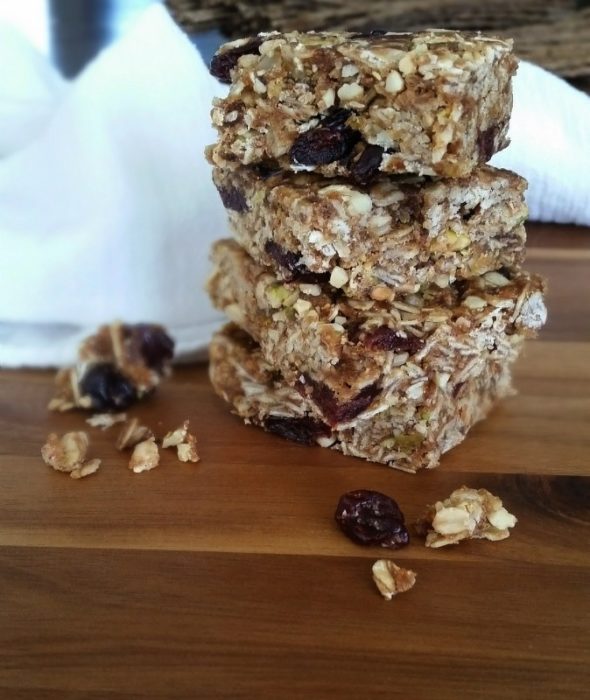 Grab and Go Granola Bars from Meal Makeover Moms
Dark Chocolate Cheery Chia Almond Bars  from Dishing Out Health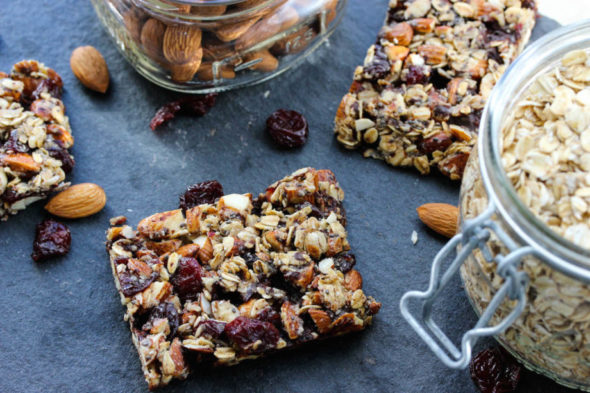 "Out of the Box" Granola Bars from Mom's Kitchen Handbook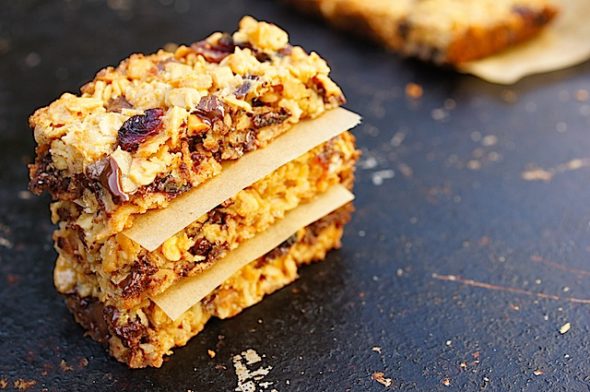 Doesn't this make you want to whip a a few batches this weekend? Let me know if you try any!