I was on a mission to find something "healthier" to make for Halloween. I know once the trick-or-treating begins, we will all be pigging out on candy. But until then, I wanted to stay away from baking any Halloween treats. I saw this idea in Parents magazine and knew I had to copy it. Adorable aren't they?!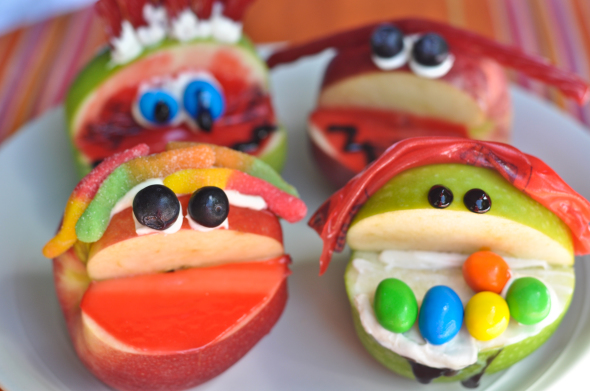 The best part of this activity/snack/treat is it's SO easy. As long as you have apples, the rest is a cinch. I literally threw a bag of candy in the cart during check-out, plus grabbed the fruit roll-ups. I knew I had a can of frosting leftover from L's birthday. I also had the blueberries in my fridge. You could use anything- raisins, fruit leather, sprinkles, shredded carrots.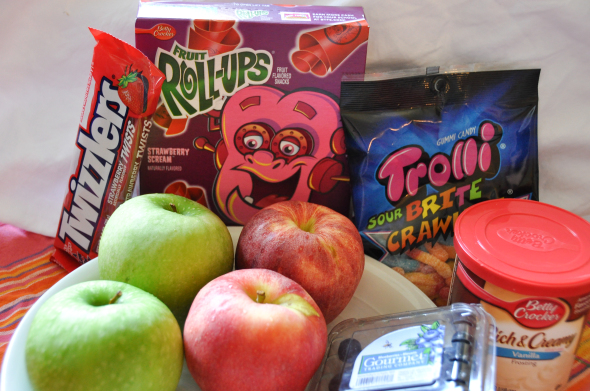 I am sure you don't need the instructions, but here you go. Cut wedge out of apple. Feed to kids while you get the decorating stuff ready.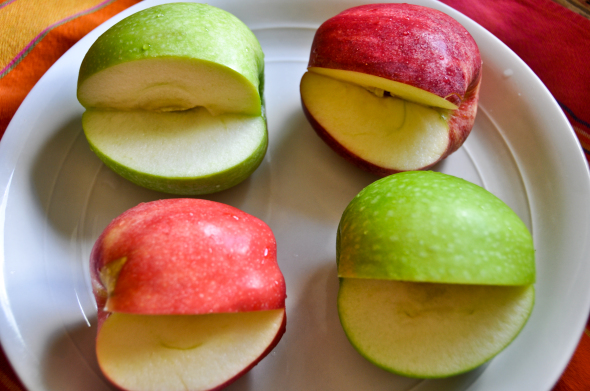 Cut a little sliver off the base so the apples stay put. If not, they will just roll right on over.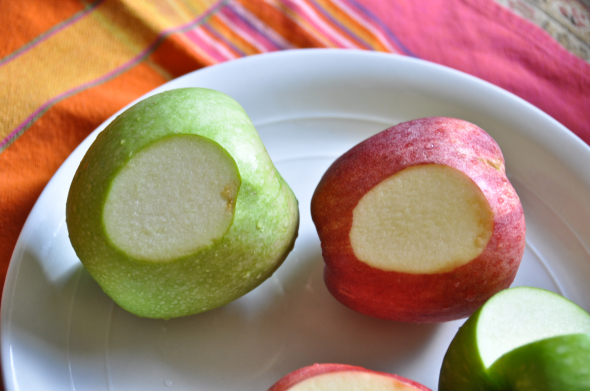 Here we used some frosting, M&Ms, fruit leather for hair and icing eyes.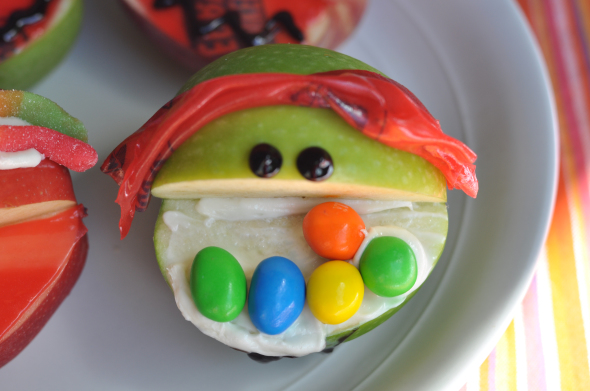 This was L's favorite. Gummy worm hair and blueberry eyes.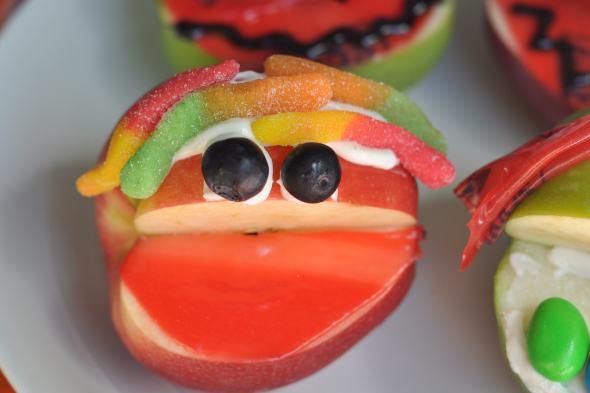 Nobody picked this guy to eat, but I think he's pretty cute. Twizzler hair! Yum.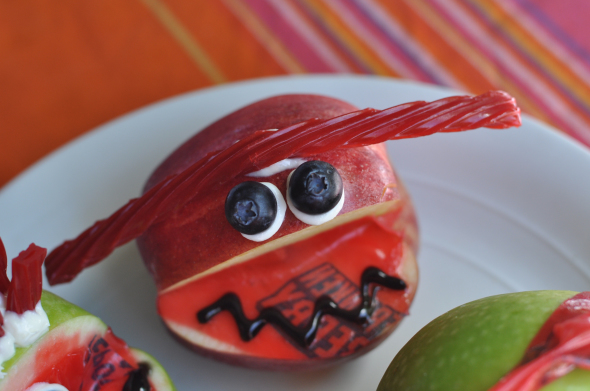 This little monster looks like he spent too much time in the humid, warm Hawaiian air. His eyes were literally rolling off. Here is a tip: before decorating, make sure your frosting is refrigerated. It acts like glue and helps to keep the candy/fruit in place. Wish I would've done that.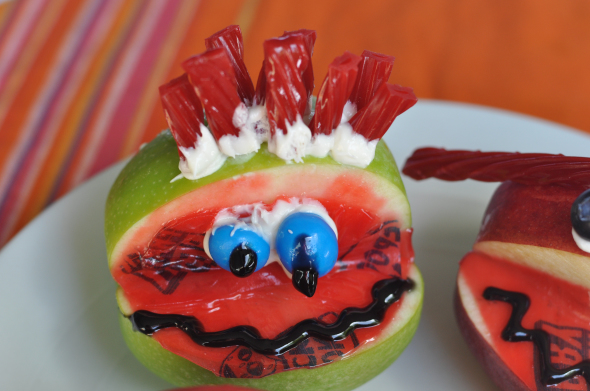 Now comes the best part. I was pretty sure the kids would just want to pick off the treats, but they both dove into the apple! Of course they ate a couple of the candies, but they ate at least half of the giant apples. Success! The very small amount of frosting and fruit roll up make the apple taste kind of like a caramel apple.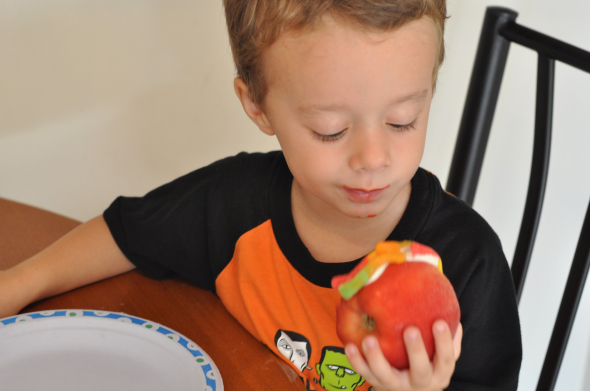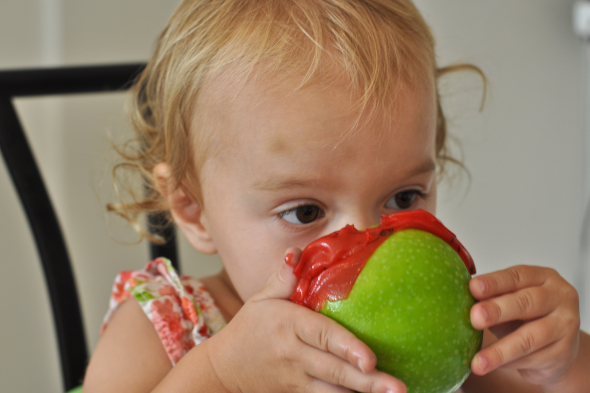 Enjoy your Halloween everyone!