It looks like delivery subscription services are my thing- I've always loved getting fun mail. So in addition to Stitch Fix, my new obsession is getting my weekly CSA box. It's so fun seeing all these beautiful organic veggies (and some fruit) at my door each week. I also love the challenge of finding out ways to use them.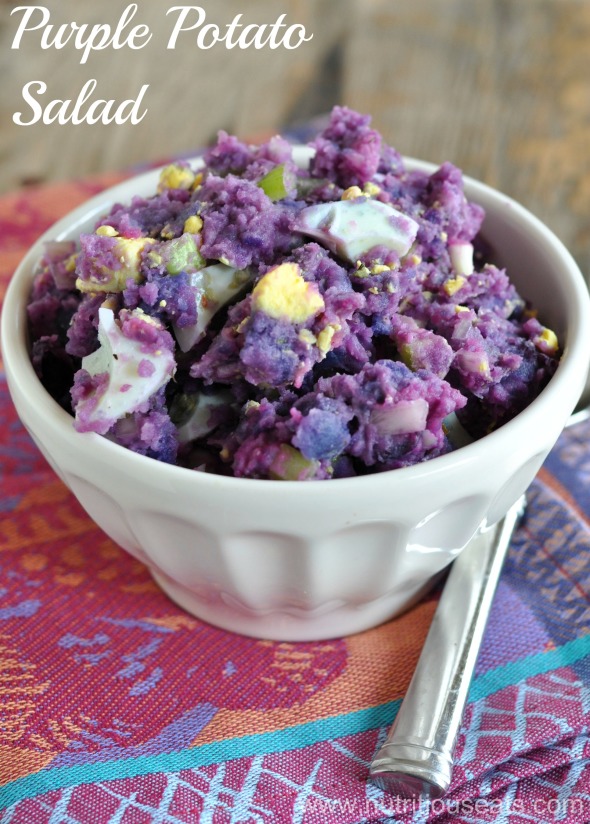 The neat thing is that they send you an email of what is being delivered and they give you enough time to go into the system to make changes. I don't see the need for ever doing that since I like all veggies and really love the variety so far, but it's nice knowing for meal planning purposes.
In this week's CSA box there was: butter leaf lettuce, mini bell peppers, celery, carrots, green onions, potatoes, oranges and pears.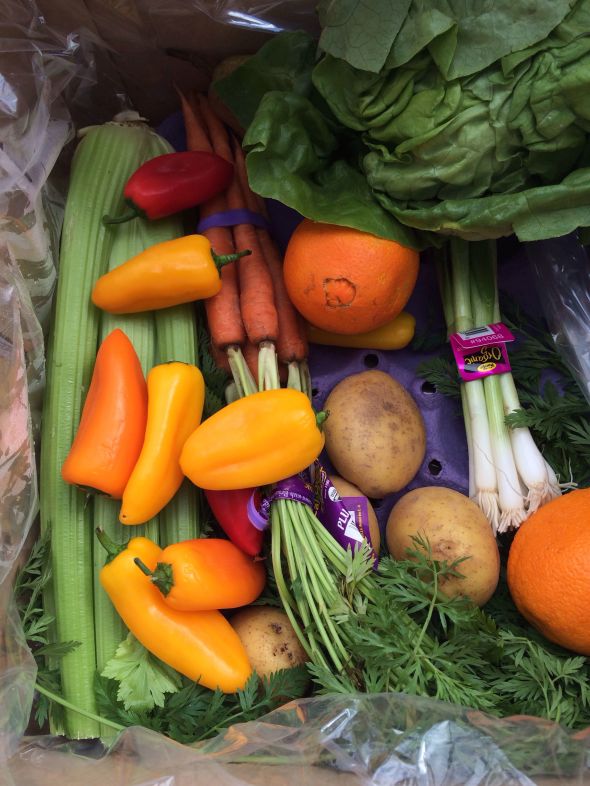 But before thinking of using this bunch of goodies I had to use up my purple potatoes from the last box.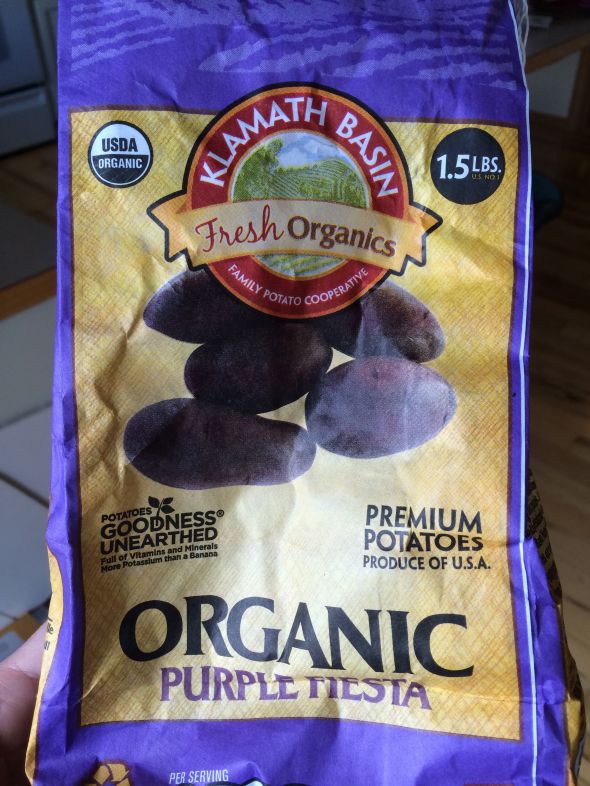 Quick quiz: Are purple potatoes healthier than white potatoes?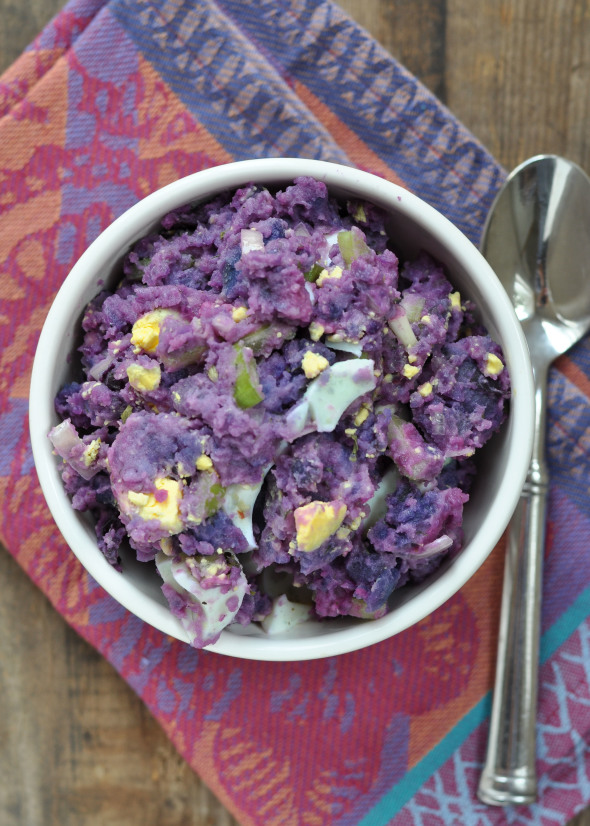 The answer is yes! Purple potatoes provide carotenoids and flavonoids that are not found in the white varieties. They contain the same antioxidant, anthocyanin, that is found in red and purple produce such as berries and pomegranates. Not that I'm dissing the white potato, but when you get your hands on purple ones, take advantage!
I thought a quick potato salad would be nice to add to my green salads for lunch and dinner, but wanted to make it healthier by omitting mayo and using olive oil instead. I love egg in my potato salad even though the potatoes will cause the eggs to discolor a little over time. If you are worried about appearance, it's prettiest the day it's made.
I added a spoon of vegan mayo (grapeseed oil based) to add a little creaminess to the salad. Fresh herbs would make this even better!
Oh and I mentioned Stitch Fix at the beginning of my post, a friend found that my review made it on their blog. What a fun surprise! Have you signed up yet?!
Have a great week!
Purple Potato Salad
Ingredients
1 pound purple potatoes
½ cup chopped celery
¼ cup chopped shallots
2 hardboiled eggs, chopped
¼ cup olive oil
1 large lemon, juiced
1 Tablespoon vegan mayo
1 teaspoon dried dill (use fresh if you have it)
½ teaspoon dried parsley (fresh if you have it)
salt and pepper to taste
Hot sauce to taste, such as Tabasco
Instructions
Boil potatoes until tender, ~15 minutes.
Drain and using your fingers, peel skins off potatoes. Add potatoes to a mixing bowl.
Smash with a fork or potato masher until desired consistency. Add the rest of the ingredients to the bowl and stir gently to combine. Season well with salt and pepper.
Question: Have you ever had purple potatoes? Did you answer correctly on the quiz?