Hi friends! Hope you all had a wonderful weekend and enjoyed celebrating the wonderful dads in your life.
We had a lovely weekend, the first one since my hubby returned from Afghanistan that it was just our family. We both still have a lot of sleep to catch up on, but it was nice to have a somewhat quiet weekend at home. Over the last 2 weeks baby Evangeline cut her first tooth and rolled over for the first time so these milestones have been interfering with our sleep! I told my husband I look forward to the time where I don't always look (or feel) tired. She did give me one day where she slept until 5:30am and it was quite the treat!
So here are some scenes from the weekend via the iPhone.
Saturday was my daughter's ballet recital. She did amazing up on the big stage. I was a Nervous Nellie but she was cool and collected. Loved seeing her with that confidence.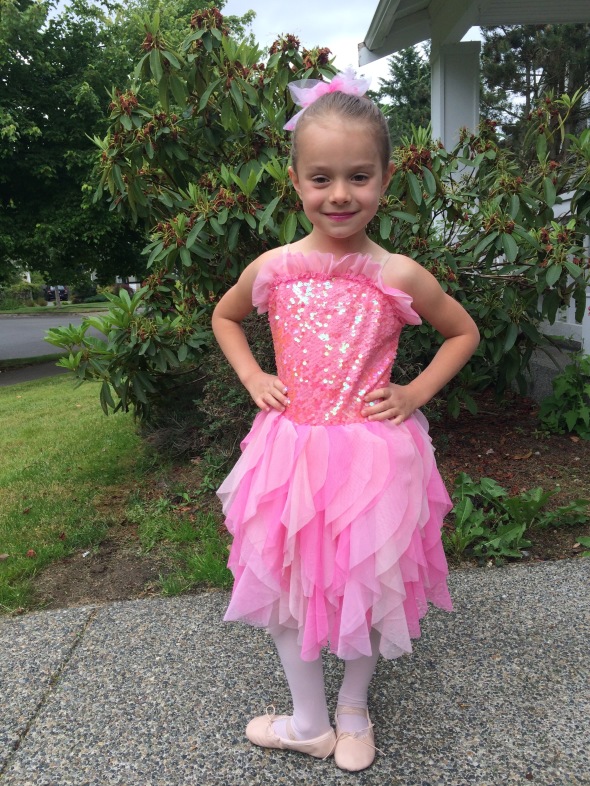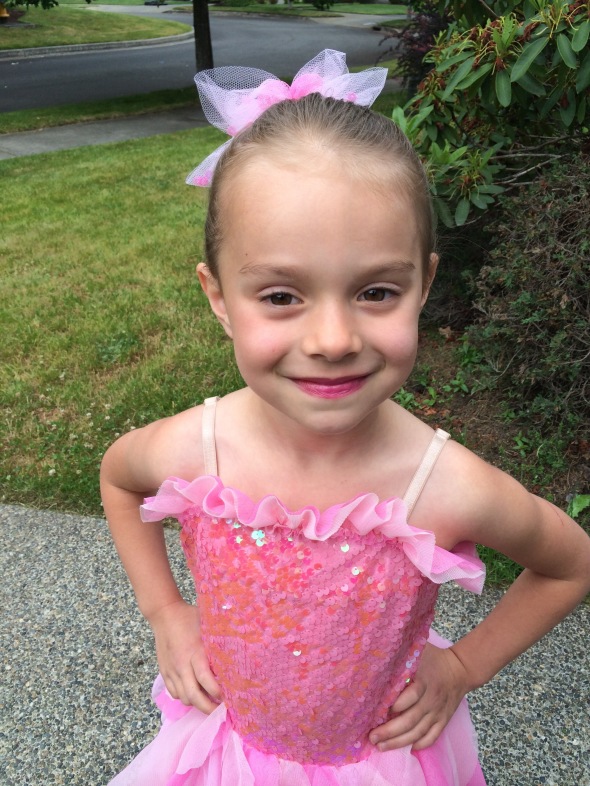 Walking out to take a bow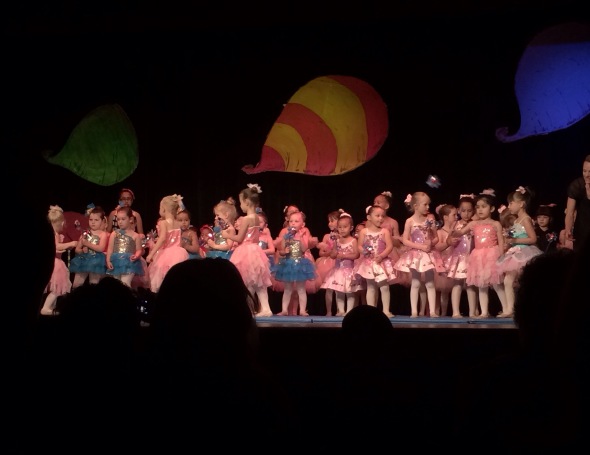 Sunday, Father's day, we went to church and came home to make Daddy his breakfast of choice- these multigrain gluten free pancakes, eggs, bacon and fruit! Then we got some stuff done around the house and cooked burgers out on the grill for dinner while watching the Spurs game. So proud to be from San Antonio after that incredible Finals!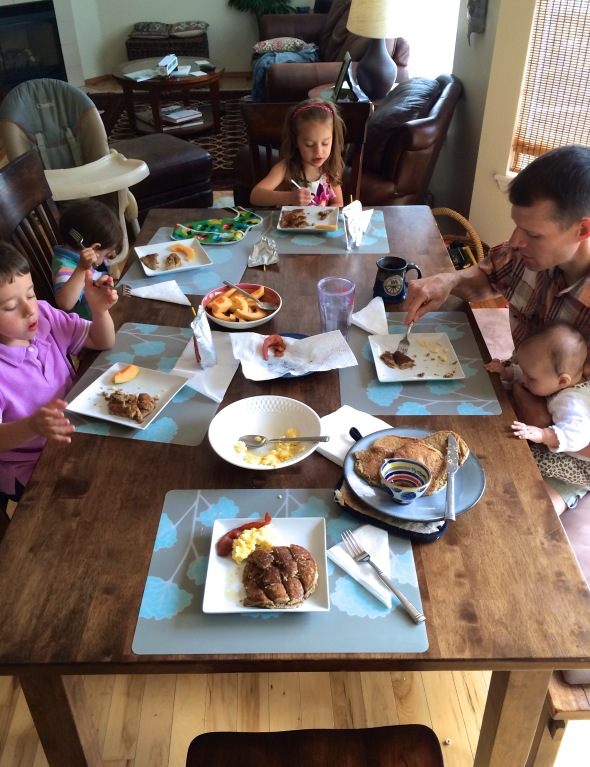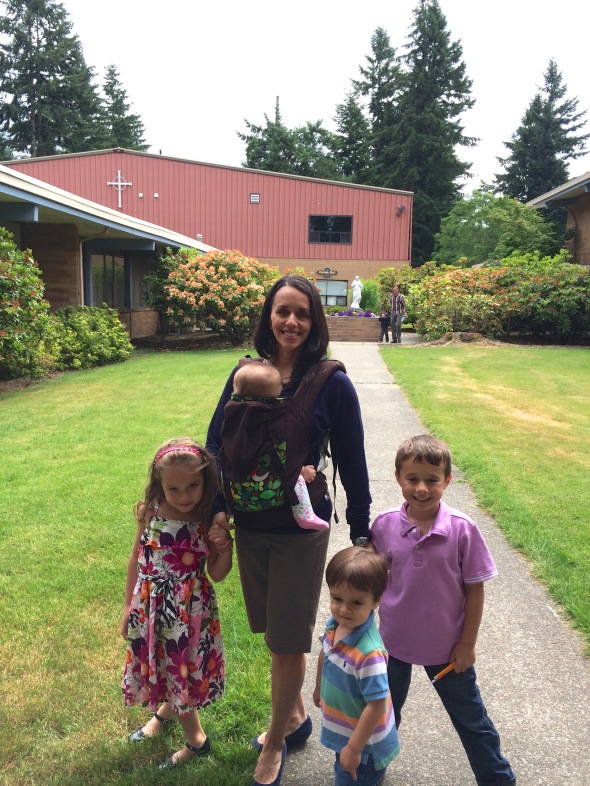 Wonder how we make it to church every week with 4 kids? Well my 2 year old gets to go to their childcare area and play with toys which is huge help. He is definitely at that age where he can't be expected to sit still and listen. The two older ones (ages 5 and 7) are pretty good sitting with us and usually just bring a small notepad to doodle on.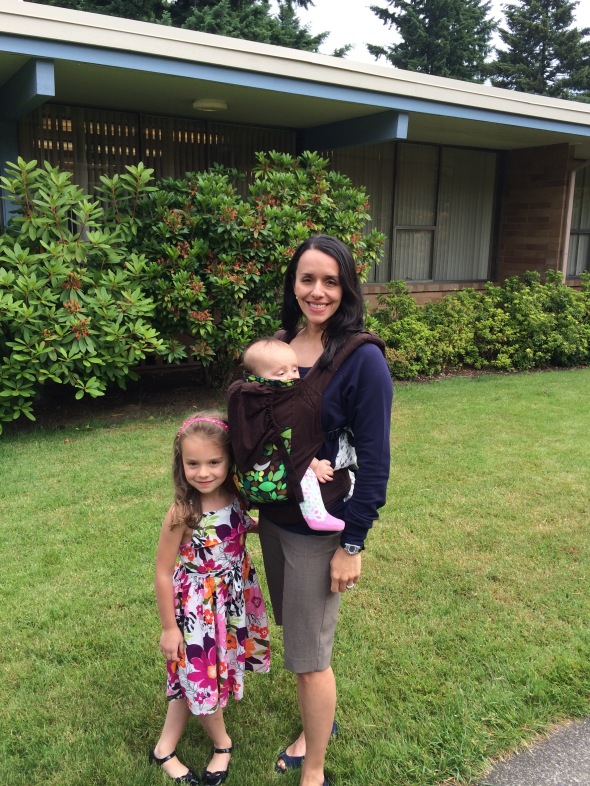 I always wear the baby in my Boba carrier. Since I am one of their ambassadors, they were kind enough to send me this carrier before I had baby Evangeline.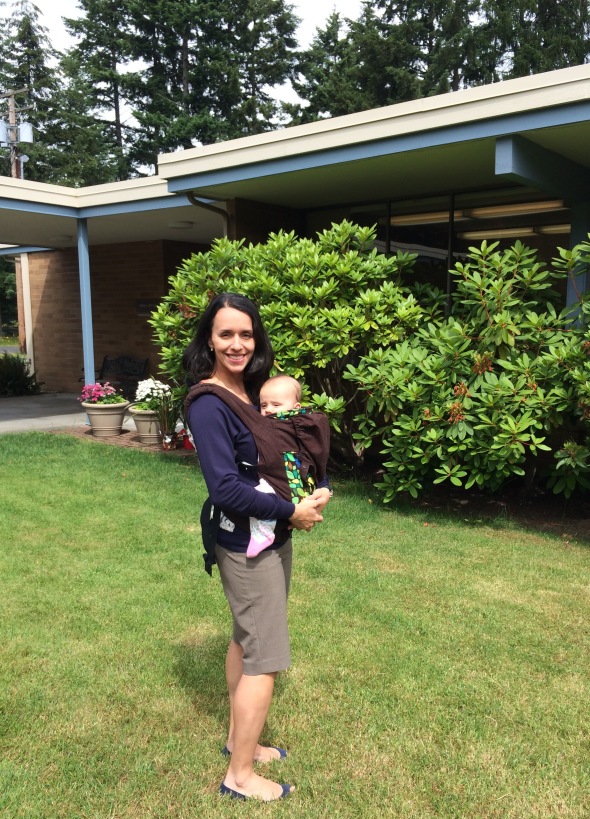 I wore all my other babies in a similar carrier but after 3 kiddos I welcomed a new one. This Boba carrier has an infant insert with helps support the baby during the newborn stage. It has a great velcro pocket where I usually keep her pacifier and a hood which offers great protection from sunny days. She loves napping in it when we're on the go and it takes pressure off me to find a place for the stroller and/or car seat.
For more benefits about wearing your baby check out THIS post I wrote.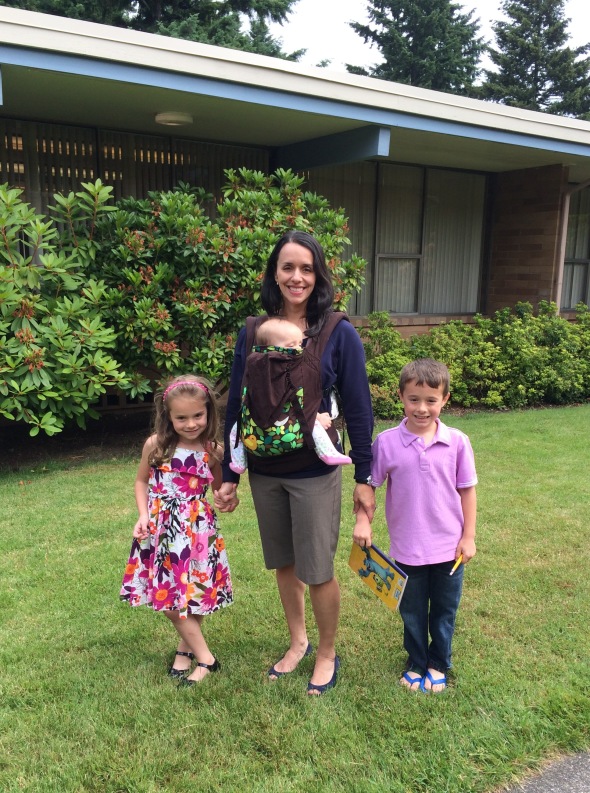 I even thought about meal planning this weekend but only picked out a couple of meals. We are still trying to be more frugal this month with our food spending so I went with some of the least expensive foods I could think of.
Here are a few ideas for the week:
Sunday– Buffalo Burgers, Roasted Potatoes and Roasted Broccoli, Salad
Monday– Cuban Black Beans over Rice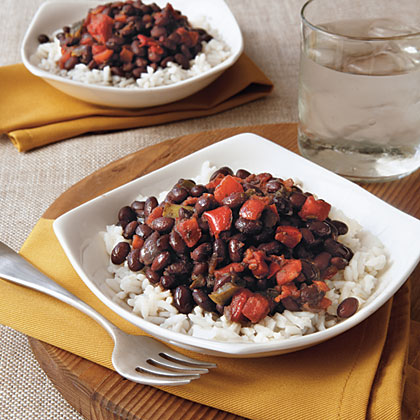 Tuesday- leftovers plus something quick for kids- football and cheerleading practice
Wednesday-  Ancho Chicken Tacos   (with any leftover beans/rice)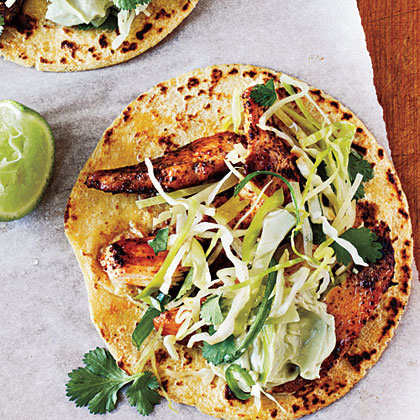 Thursday– Spinach and Egg Bake, Toast, Smoothies
Friday– Chicken on the grill, veggies from the CSA box
That's all I've got!
Questions: How was your weekend? What are you planning to make this week? Are you a baby wearer? Did you watch the NBA Finals?
Disclaimer: As mentioned above, I was sent this carrier as a gift from the kind people at Boba. No other compensation was received. As always all opinions are 100% my own.