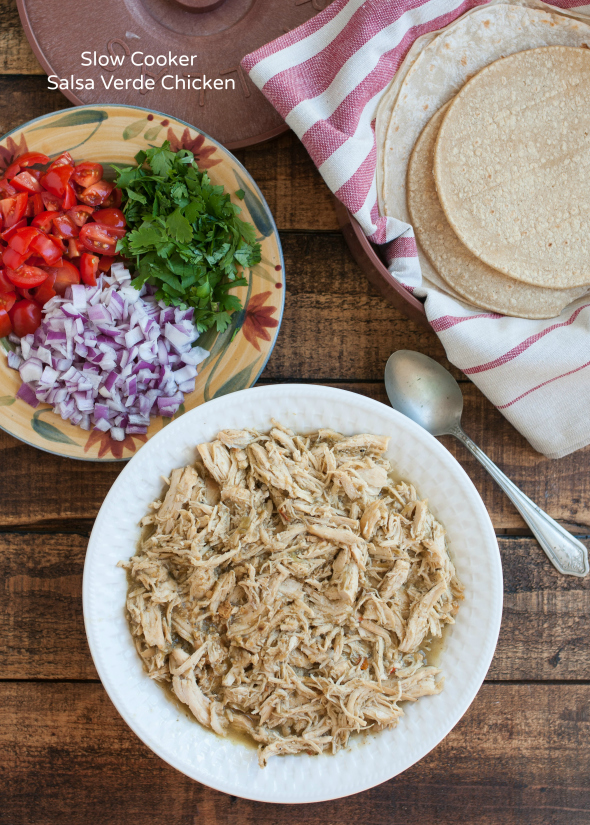 Hey friends! I am busting out my slow cooker to bring you a super simple chicken recipe using store-bought salsa verde (salsa verde with avocado to be exact). The kids had their last day of school on Wednesday, ending with a packed schedule of field trips and other appointments. And we've been in full moving mode. Slow cooker to the rescue!
I knew I wanted easy and I had a feeling this would work. Salsa verde used to not be something I'd buy all the time, but I have a new favorite brand which I find at Costco (in the refrigerated section). It's got the perfect amount of spice and zip.
Since I rarely shop anywhere else, I can't say if you will be able to find this particular one elsewhere, but feel free to sub your favorite salsa verde hot sauce (tomatillo= salsa verde). This one says it has avocado in it which you can't really taste. Using regular salsa verde would be fine or you could even try mashing up some avocado into the slow cooker. I think I'll try that next time I can't find this one!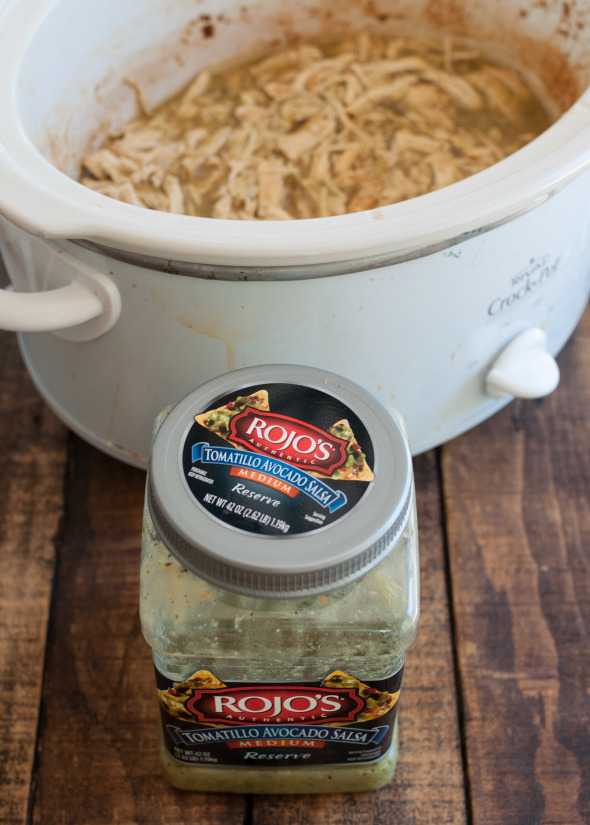 I seasoned the chicken simply with a few spices. Covered it in the salsa and turned the crock pot to high. I am all about making a big batch of whatever- beans, pork, chicken, that can be used several ways throughout the week. You can turn this into a salad, tostadas, tacos, nachos.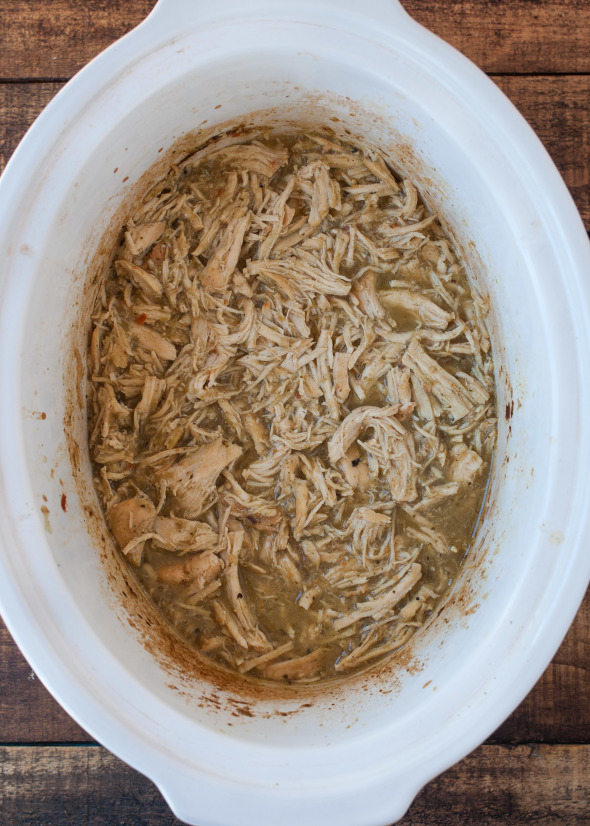 Since I had a extra supply of Tortilla Land tortillas we had tacos. What am I going to do when I can no longer shop at Costco? I have 4 days left with my favorite store and then when we move to Louisiana the closest one is a couple hours away.
It looks as though a Sam's Club will be 1 hour away so due to the size of my family I will have to make the switch and shop there on occasion. Anyone Sam's Club members? Do they have good stuff?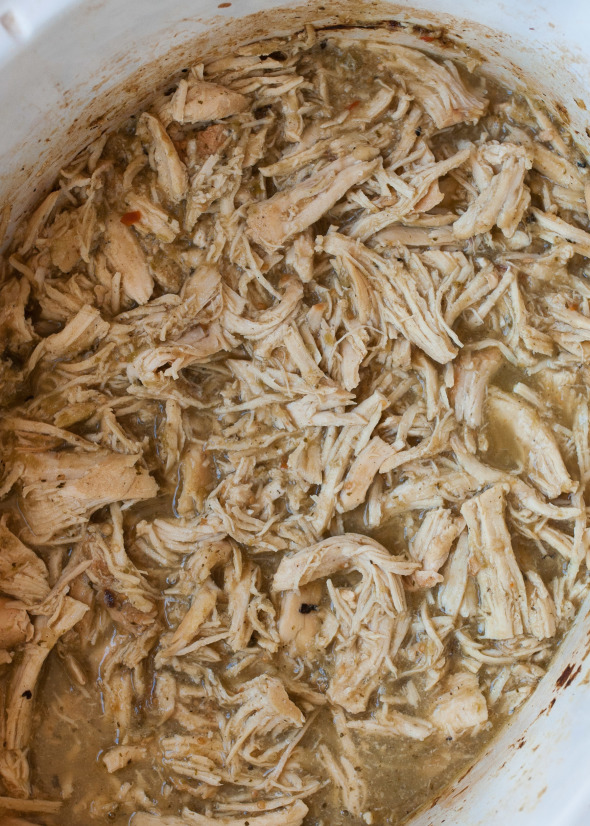 I know the summer causes a decrease in blog reading but everyone needs dinner ideas right? I would so appreciate if you share this post (or any recipes on my blog) with your friends, family, especially on Facebook since it's easy for them to share too.
The movers will be finishing packing our house on Tuesday, then loading on Wednesday. If all goes according to plan we should be rolling out of Washington on Friday! Oh and good news, we finally found a home in Louisiana, but since we are driving 2,500 miles and visiting family we won't be there until mid-July.
I am going to miss it here, but ready for the next adventure.

Slow Cooker Salsa Verde Chicken
easy shredded salsa verde chicken only takes a few minutes to prepare before the slow cooker works its magic.
Author:
Melanie F. | Nutritious Eats
Ingredients
1 1 /2 pound chicken breast
1½ cups (12 ounces) tomatillo avocado salsa (or regular salsa verde)
½ cup chicken or vegetable broth
½ teaspoon cumin
½ teaspoon garlic powder
Instructions
Place raw chicken breasts in the slow cooker. Top with salsa, broth and spices. Place lid on and cook on high for 3 hours or low for 6. Remove lid and shred chicken using two forks (can leave in the crock pot to do this or you can remove cooked chicken to a plate to shred, then transfer meat back to the crock pot).
Notes
There is plenty of salt in store-bought salsa so no need to salt this dish.
How's your summer going? Any fun plans?