Well I am 12 weeks along in the pregnancy and although nausea is improving, I still have little motivation to be in the kitchen cooking up a storm. For those of who know me well, this is very unlike me. It's upsetting because I really want to eat good, healthy, homemade food, but I just can't prepare it right now. We've been having one too many cereal and smoothie nights around here. Who wants to come cook for me until I am back to normal?!!
If I were hosting a party or get together for the 4th of July these are a few recipes I'd love to try… all from Cooking Light (including the photos). Their recipes never fail to disappoint!
I have never made beer-can chicken myself but have eaten it several times and it's always so moist and delicious.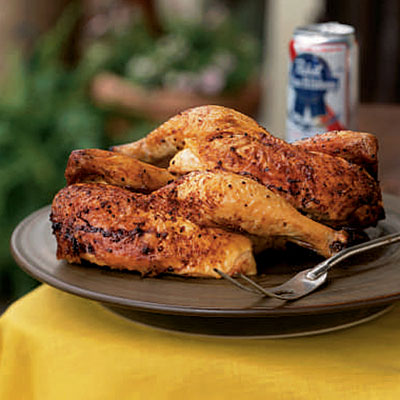 This looks delicious. I love a mayo-less potato salad especially in the summer where it's hot and there is a higher risk of food spoilage.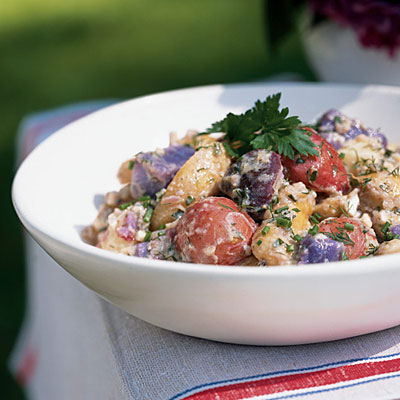 You can't beat corn on the cob in the summer when it's fresh from the market. Try it with a flavored butter to jazz it up.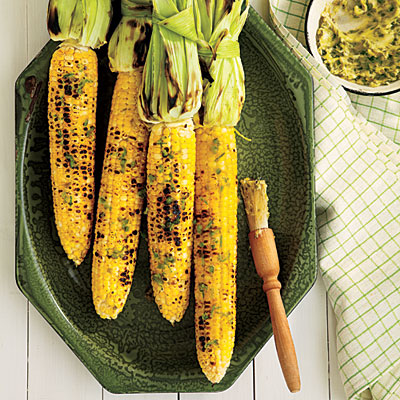 I love a fruit dessert at a summer BBQ. These are always great for parties because you can make them ahead of time and either bake while the party is underway or just reheat last minute.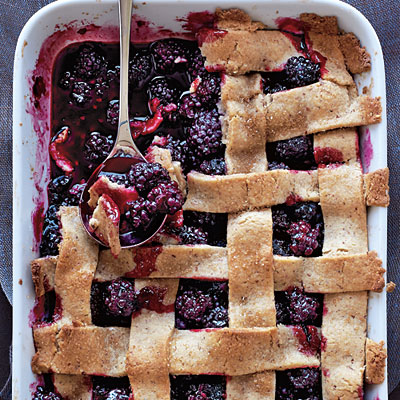 I don't drink many mixed drinks but margaritas I do. Since I am from Texas, I usually stick to the basic lime ones so I can't say I've ever had  a watermelon margarita. I think it's fun to make one special drink when you are hosting a party in addition to beer/wine. This looks pretty tasty!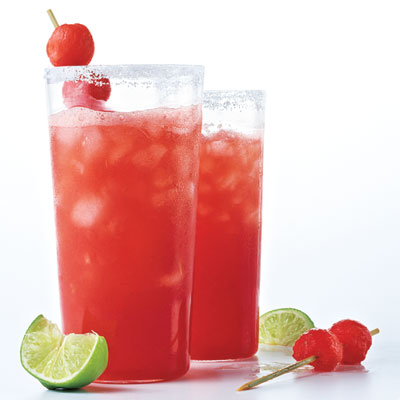 So there you have it, a complete meal for the 4th of July Holiday. I'd probably just add a green salad for extra veggies because it's that would be an easy no-recipe dish and it's nice to offer more than one vegetable choices. Plus I love salad!
Question: Have you had a summer BBQ yet? Do you have plans for the 4th of July?