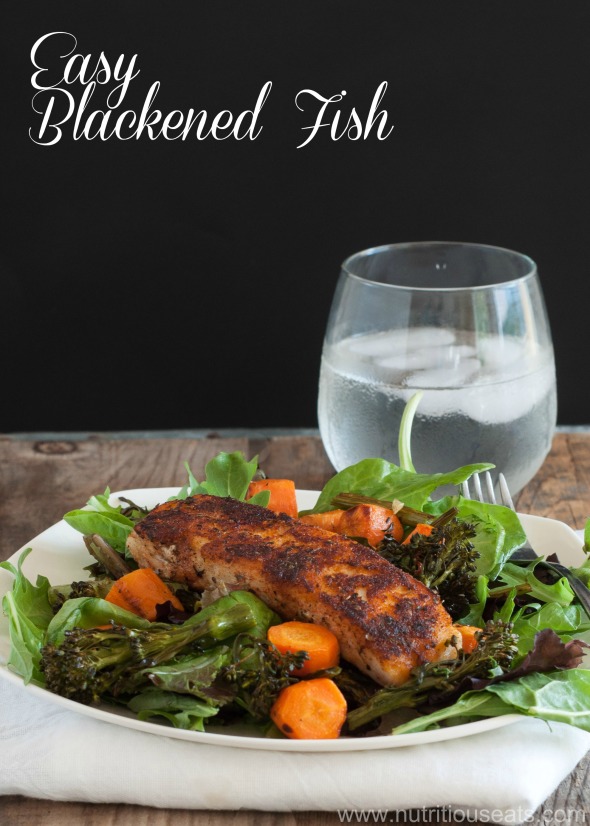 Hi friends! I am excited to participate in Recipe Redux for the first time, a recipe challenge group founded by Registered Dietitians. What happens here is a group of bloggers (aka "the recipe redux members") create a recipe each month using an assigned theme. It's all about reinventing healthy eating. I always enjoy seeing the creativity that goes into these posts, plus it's a great way to find new blogs.
Our theme this month is "Spooky Spices", you know those spices that are lurking in the back of your spice cabinet collecting dust. Well we are putting those spices to good use today!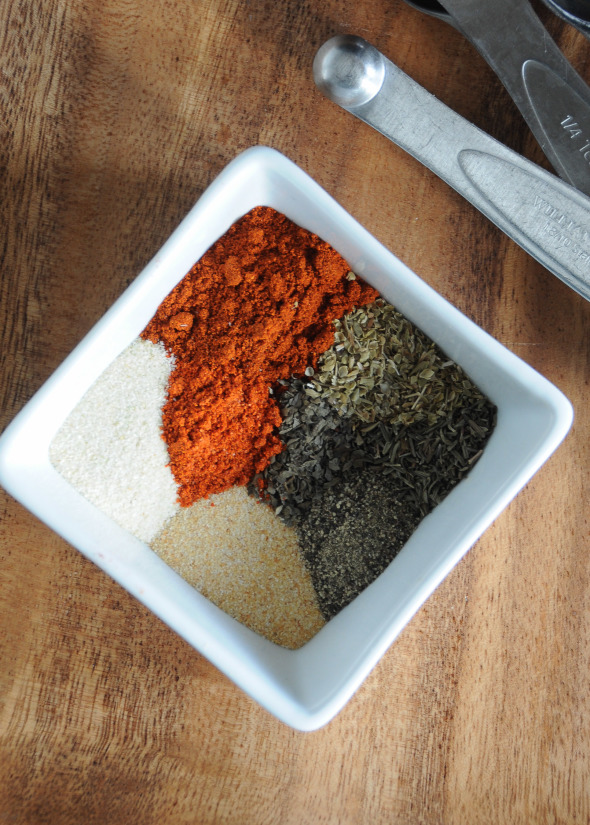 I've got a cabinet filled with spices and dried herbs. While I don't have too many that I'd consider "spooky" you might not know what to do with all of your spices and this uses 8 of them!
This recipe came about because my parents make a really tasty blacked salmon and I used to keep blackened seasoning on hand to recreate it, but found myself throwing it out when we moved last. I've made this homemade blackened seasoning mix a few times and really liked the way it turned out. I chose to make it salt-free because I like salting my protein by hand. It gives me a better idea of how much I am using.
This goes great on shrimp, chicken or fish. My favorite is salmon, but since I didn't have any, I decided to use this on some wild hake.
I made a super easy salad of mixed greens with leftover roasted carrots and broccolini. Seasoned it with oil and vinegar and a little lemon juice. Healthy and flavorful!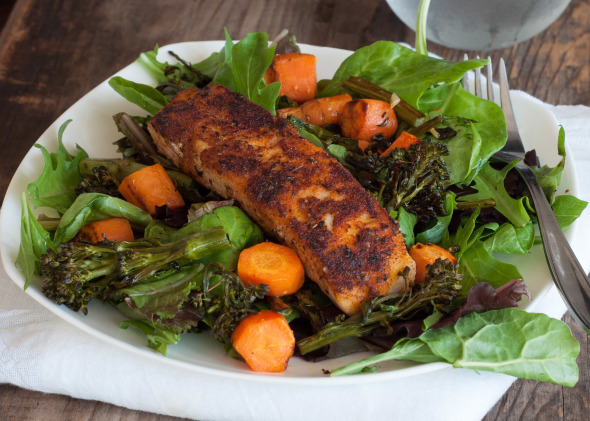 I wrote the recipe for 1 portion so you can make as little or much as you want.
Simple pantry spices make up this tasty blackened seasoning mix.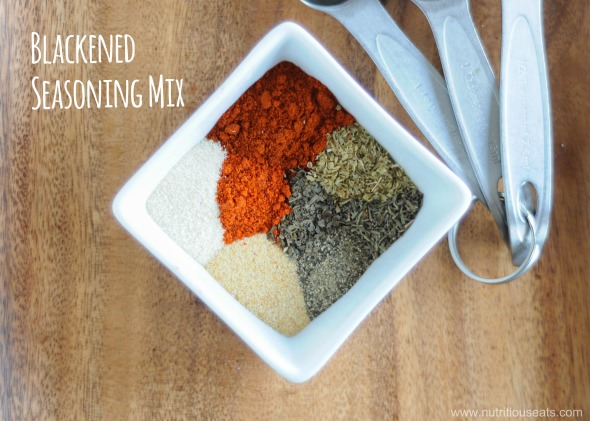 When cooking this fish, you want to have a nice crust so you'll be cooking it at a little higher temp (I set my stove a little above medium, like a 6/7), then once I flip it half way and get the second side seared, I bring the temperature down to just below medium to finish cooking it without making it rubbery.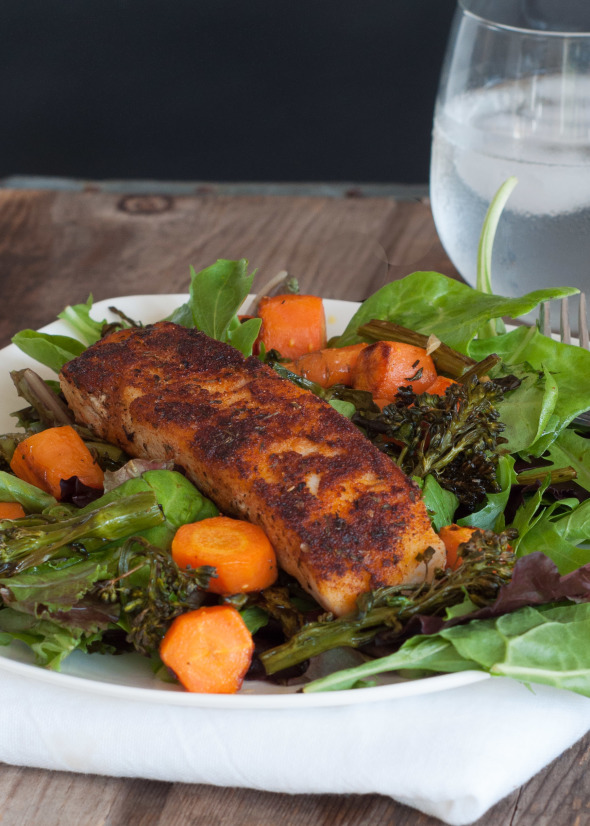 Blackened Seasoning Mix & Easy Blackened Fish
Ingredients
1 Tablespoon paprika
2 teaspoons garlic powder
2 teaspoons onion powder
1 teaspoon oregano
1 teaspoon basil
1 teaspoon thyme
1 teaspoon black pepper
½ teaspoon cayenne pepper
Instructions
1. Mix all spices in a small bowl, stir to combine. Store in an air-tight container. Season your protein with salt and use ½ to 1 teaspoon blackened seasoning per 4 ounce serving of protein (season both sides).
For 1 serving (4 ounce) blackened fish, heat ½ teaspoon olive oil in a skillet on medium high heat, sprinkle fish with salt and between ½ to 1 teaspoon of blackened seasoning, covering both sides of fish. Place fish in skillet, cook for 5-6 minutes, flipping half way through and reducing heat to medium low for the last couple minutes.
Nutrition Information
Serving size:
~ ¼ cup seasoning mix