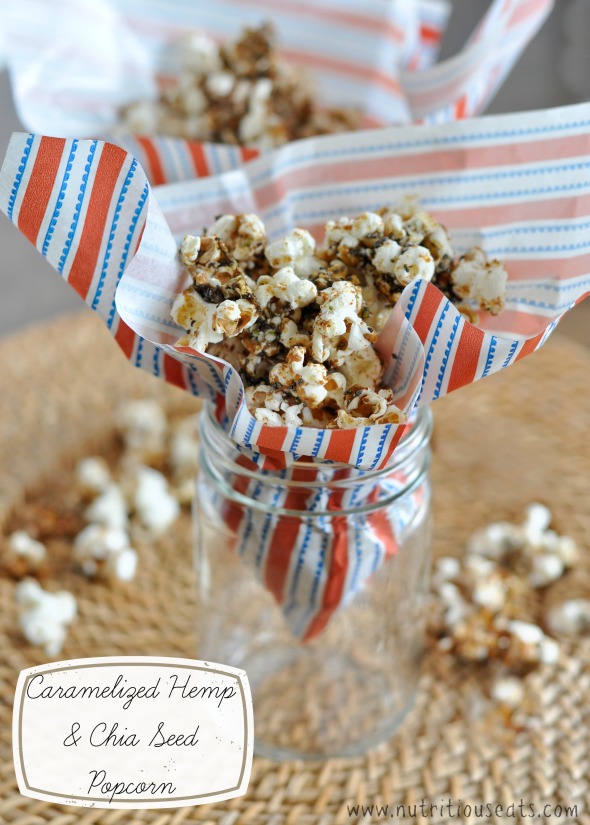 I just explained some of the benefits of hemp seeds (and hemp products) in my last post and wanted to use up the last of my hemp hearts before buying a fresh bag. Caramelized Hemp and Chia Seed Popcorn is what I cooked up for a snack this weekend.
I am in love with this popcorn- made with pure organic maple syrup, coconut oil, freshly popped popcorn and other good stuff like hemp and chia seeds. It takes your average popcorn snack to the next level. And who doesn't love a whole grain healthy snack?
This caramelized hemp and chai seed popcorn has the perfect balance of salty sweet and yummy crunch. The nutmeg in it really shines through, in fact it will have you thinking of October and the fall Holidays. Baking it on low heat creates those little clumps of goodness. You can substitute all hemp seeds (or hemp hearts) or all chia seeds but I did half and half. LOVE the combo.
I quickly popped up fresh popcorn but you could sub low-salt microwave popcorn as well. I think the stove-top popcorn has more of a crunch though. So far I have been hiding it from my kids, but I think they will like it too (update: as of a few minutes ago I found my husband plowing through the tin of popcorn. Guess I'll have to make more before offering any to the kids. Haha.)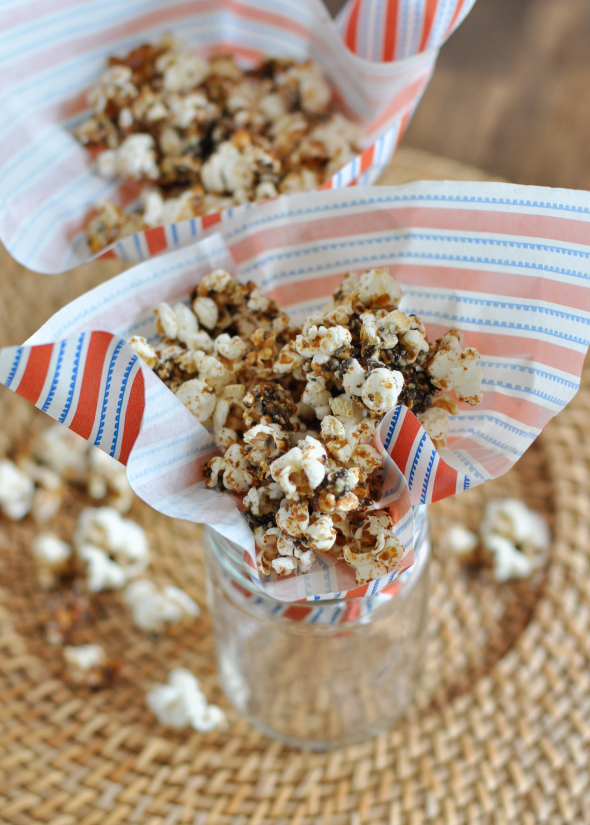 Did you know popcorn counts as a serving of whole grains? Add in the seeds and you are bumping up that fiber and getting some great antioxidants as well. Whole grain goodness!!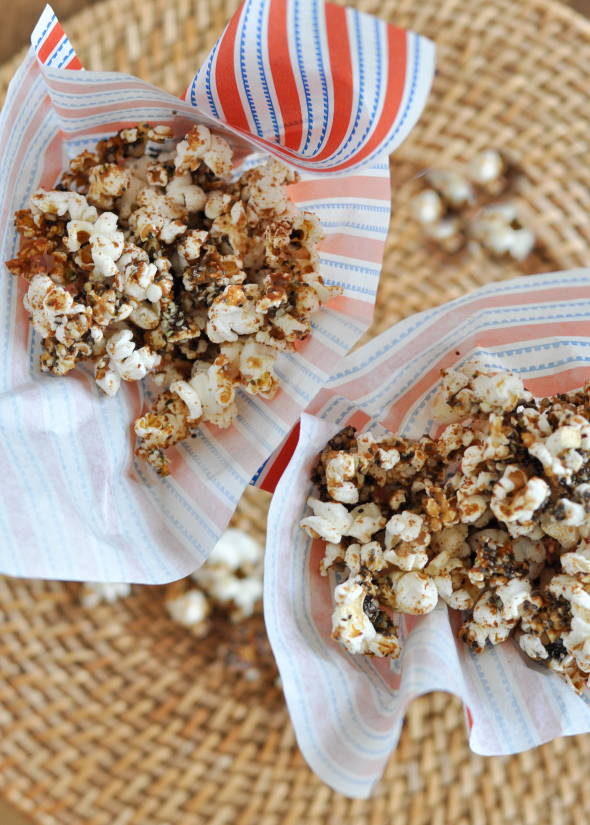 Let me know what you think! I will be making a second batch soon!
Before I go, I just have to say I can't believe summer is coming to an end. Things are getting seriously crazy over here with the start of school at the end of this week, plus soccer season for two of the kids and a whole lot of other family stuff going on. I am hoping to be blogging regularly but if you find me missing just know it's temporary. I also plan on starting meal planning again in the next couple weeks. I miss hearing your plans and I miss feeling organized. Hope everyone has a fabulous week! XO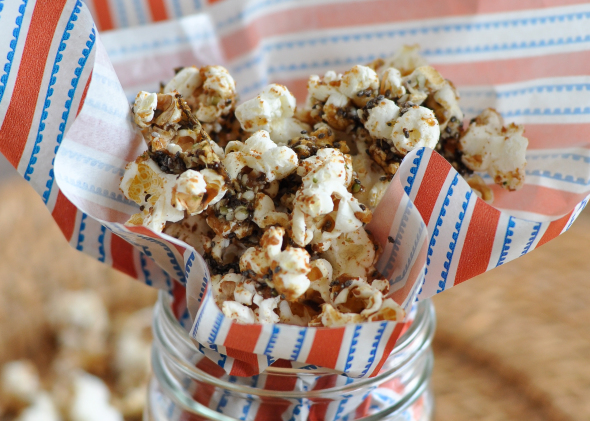 Caramelized Hemp and Chai Seed Popcorn
Ingredients
8 cups popped unsalted or low-sodium popcorn
3 Tablespoons pure maple syrup
2 Tablespoons coconut oil, melted
3 Tablespoons coconut sugar (can substitute brown sugar)
3 Tablespoons hemp seeds or hemp hearts
3 Tablespoons chai seeds
¼ teaspoon ground nutmeg
¼ teaspoon salt
Instructions
Preheat oven to 275 degrees. Line baking sheet with parchment paper.
Place popcorn in a large bowl. Drizzle with maple syrup and coconut oil and toss well to coat.
Mix coconut sugar, 1½ Tablespoons hemp seeds, 1½ Tablespoons chai seeds, nutmeg and salt in a small bowl. Add mixture to popcorn and toss well.
Transfer popcorn to prepared pan and lightly press together to form flat, unified layer. Sprinkle remaining 1½ Tablespoons hemp seeds and 1½ Tablespoons of chai seeds on top. Bake 20 minutes.
Cool until mixture hardens. Break apart. Store in airtight container.
Notes
Recipe adapted from Vegetarian Times
Questions: Do you cook with hemp or chia seeds? Do you prefer microwave or stove-top popped microwave?