Lunch Box Cookies are both nutritious and delicious- a hearty soft cookie packed with oats, chocolate chips, cranberries, cocoa nibs and reduced amounts of sugar and oil.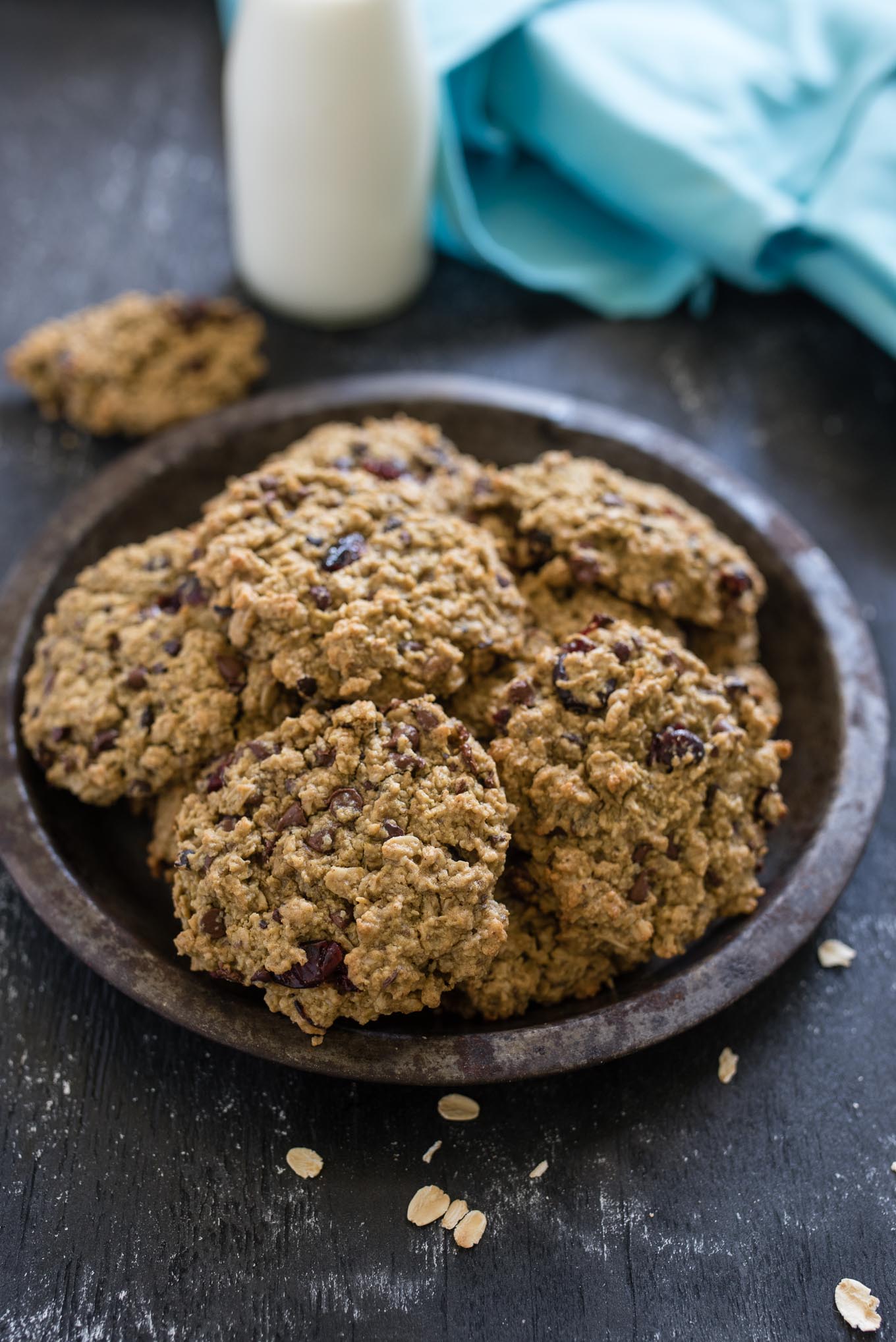 This post is sponsored by NOW Foods. Product and compensation was provided, however all opinions are my own.
Lunch Box Cookies are great for those who want a treat, without the large amounts of sugar and fat calories found in traditional chocolate chip cookies.
Speaking of the lunch box, kids are back to school and parents are back to packing breakfast, lunch or snacks. I must tell you now, it's a vicious cycle that has no end in sight.
I never realized how much food children require or at least my children. I know one way to make a child happy is give them something in the shape of the cookie.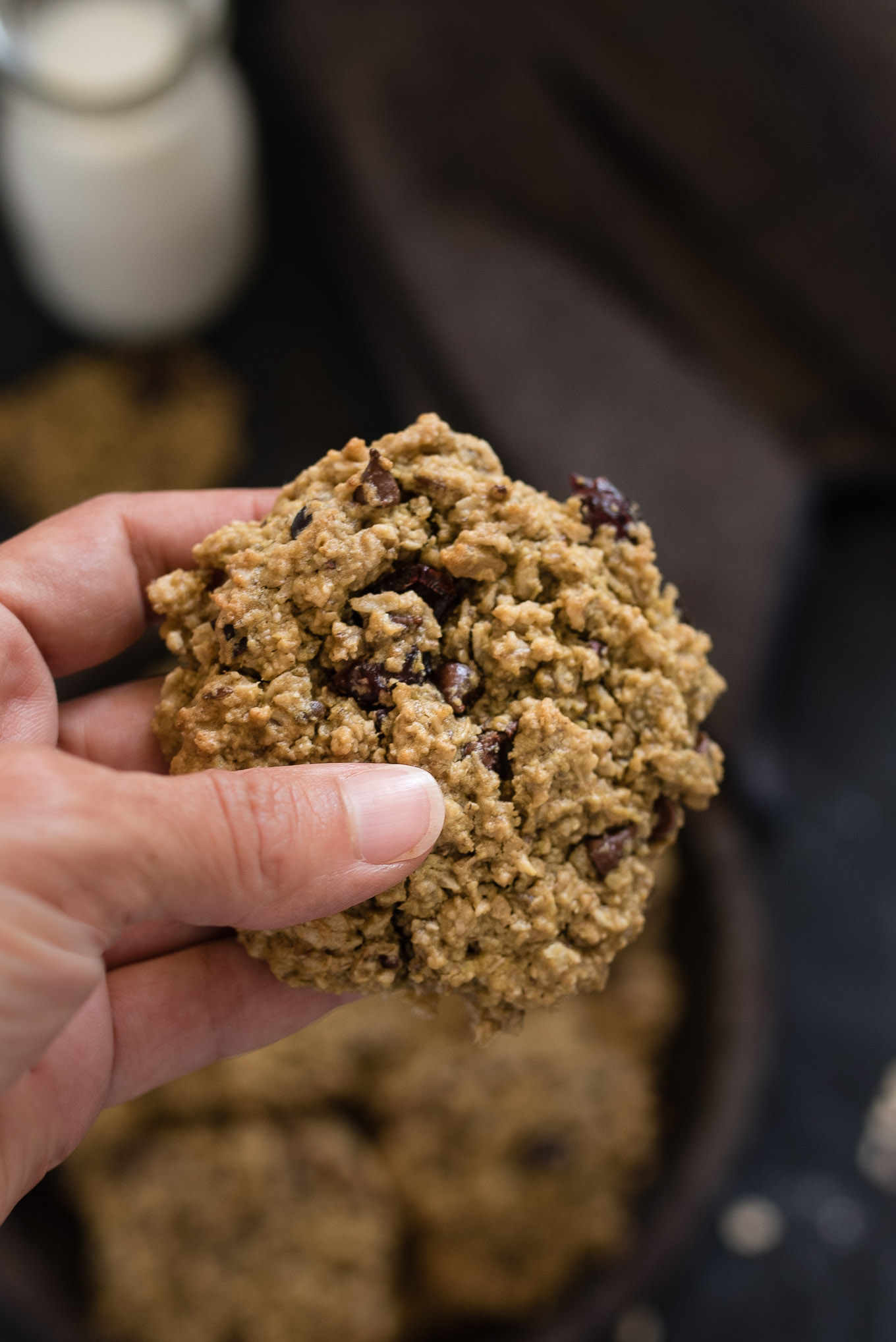 However, mom guilt sets in because I know I should be feeding my kids healthy foods. Sure they get junk occasionally, but if I can offer a healthy treat that they will enjoy then it's a win win!
I used my some of my staple NOW Foods ingredients to make these easy lunch box cookies. Kids will look forward to lunchtime if they know there is a special homemade treat in there. Plus they are vegan AND gluten free so can be enjoyed by more kiddos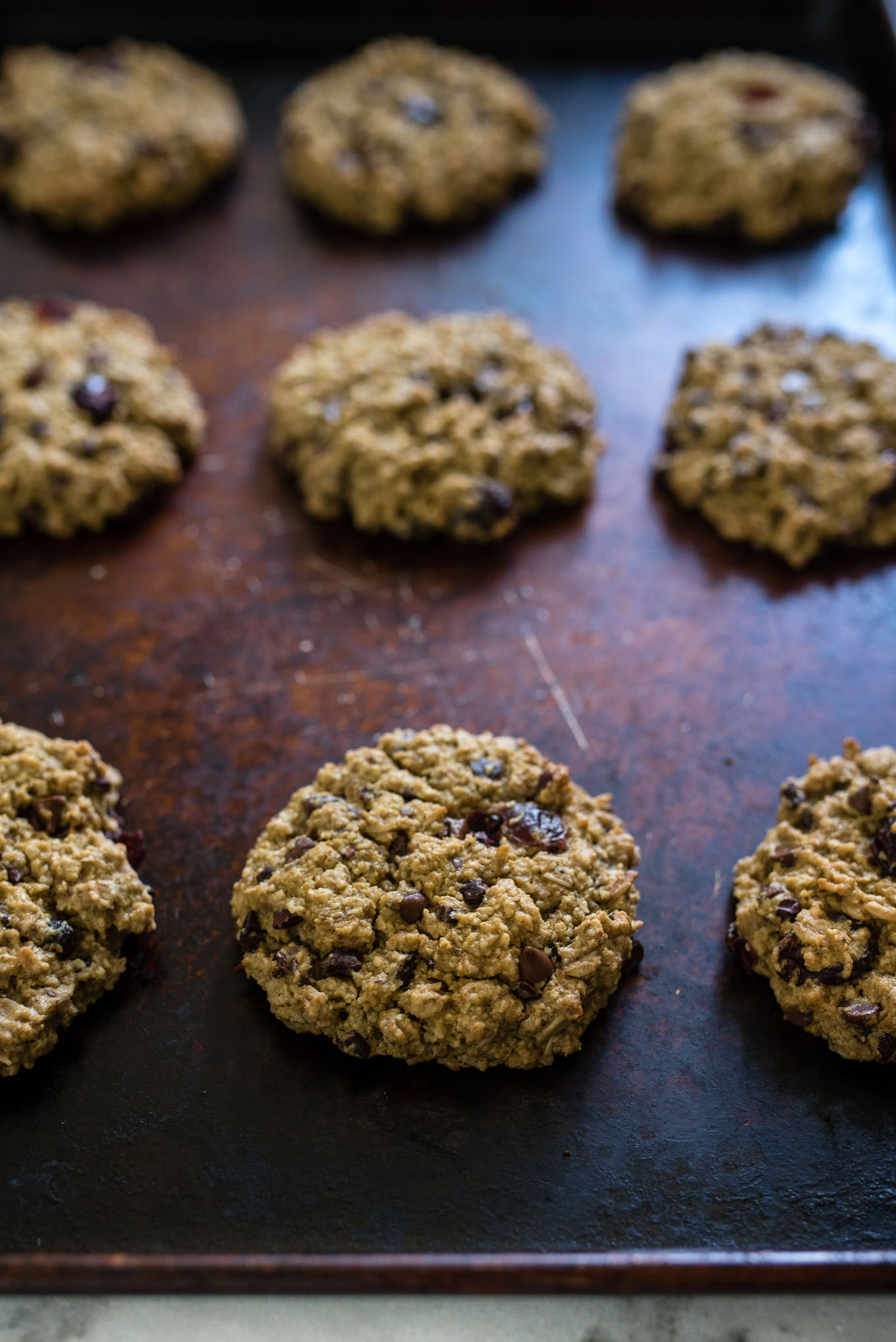 NOW Foods has all of my favorite natural food products at great prices. I have been on a tour of their facility and know just how high their standards are when it comes to producing the best quality products.
Some of my favorite things our theirs are the grains, cooking oils, nuts, sweeteners and carrier oils. Check out my post here on what carrier oils are and what they can do for you!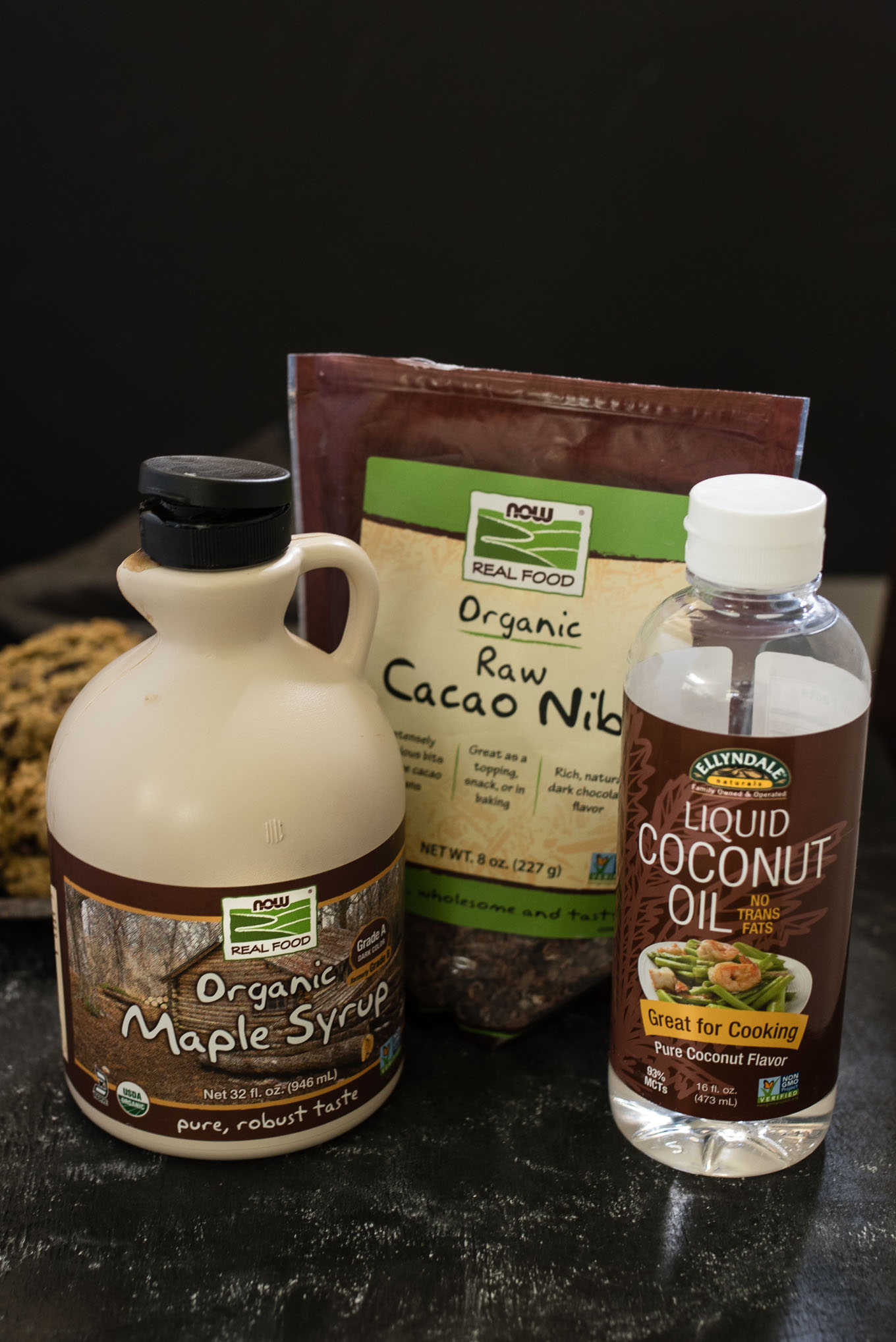 When the pantry is stocked with great health products, it makes baking and cooking a lot easier. For these treats, I took oats and ground them into a flour and then left about half of them whole for a nice chewy and hearty texture.
These Lunch Box cookies are sweetened with NOW Food's natural maple syrup (only a fraction of the amount in regular cookies) AND only a 1/3 cup this amazing liquid coconut oil instead of a ton of butter.
This NOW Foods liquid coconut oil is my "go to" for sautéing, baking, etc. It is so easy to squirt the needed amount out of the bottle versus measuring and melting (then cooling) in the microwave. It's amazing stuff!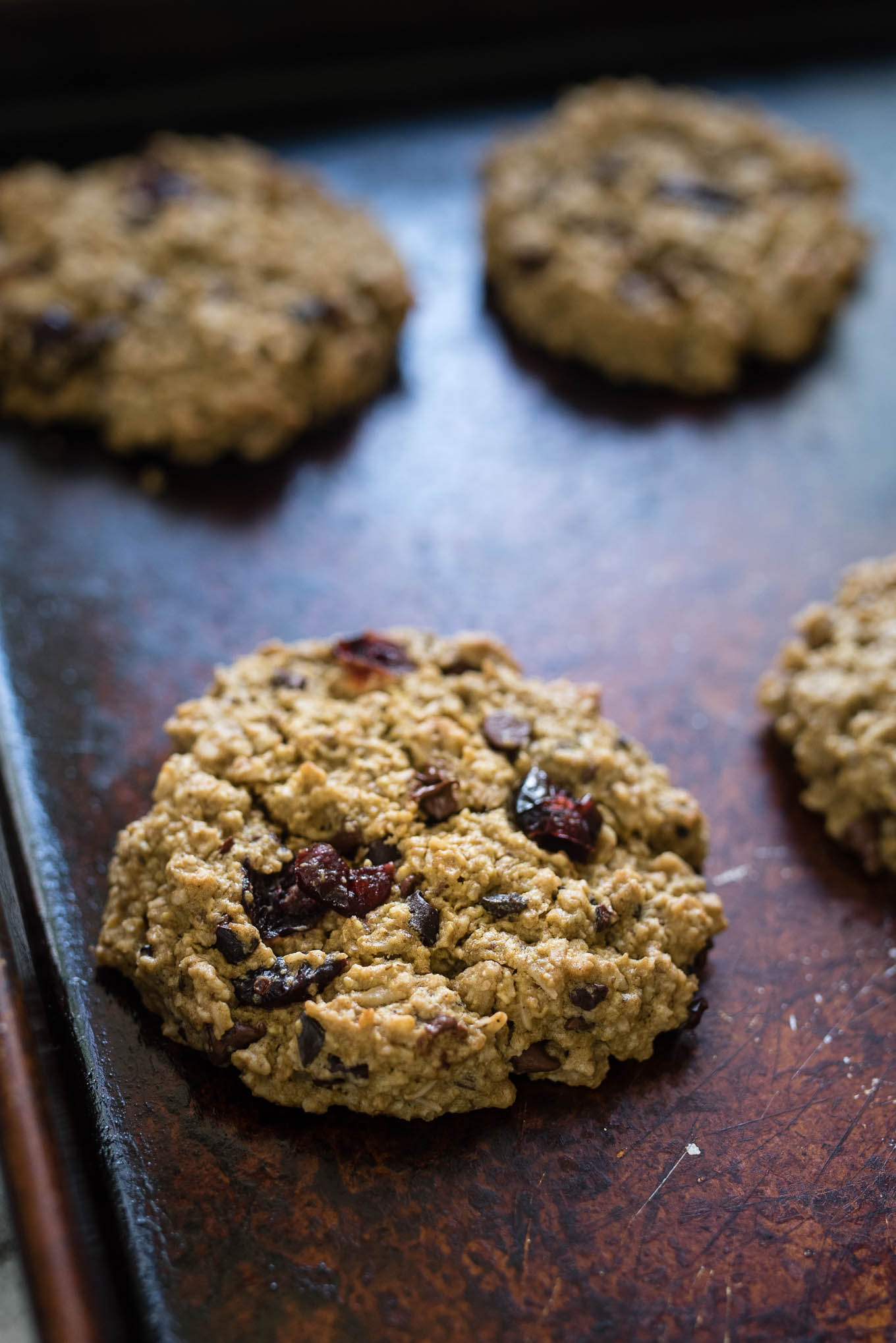 Chocolate chips and dried cranberries make a great combo and the cocoa nibs add an extra chocolatey crunch without added sugar. If you are new to cocoa nibs, the are are great sugar-free way to add some chocolate flavor to baked goods, trail mix, oatmeal, etc. and they are quite healthy with all the vitamins, minerals and fiber they contain.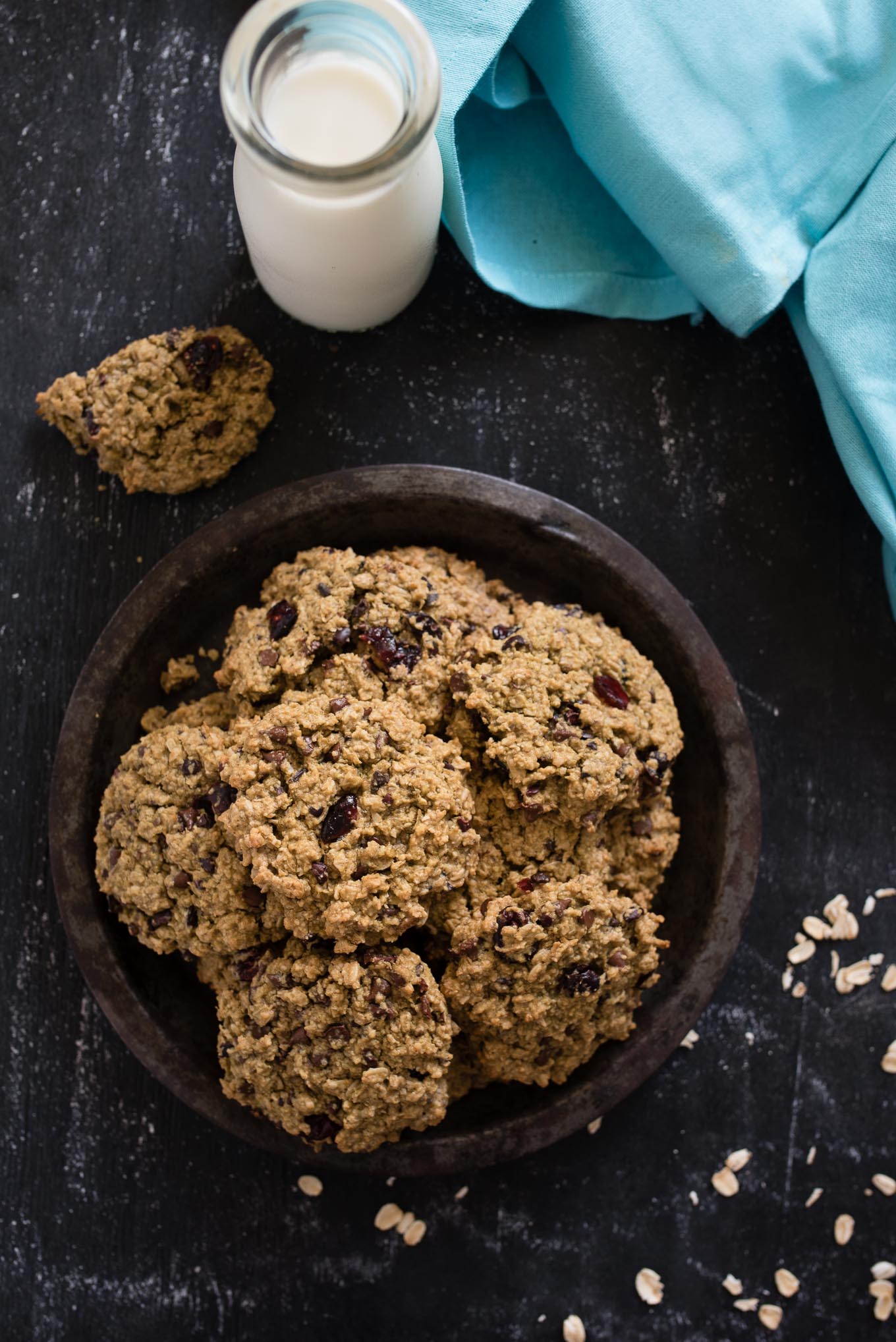 I made these vegan so that more kiddos could enjoy this recipe, but there are many variations to make them work for you!
Make sure to follow NOW Foods on Facebook, Instagram and Twitter and check out their site at nowfoods.com for the most amazing, quality and affordable products!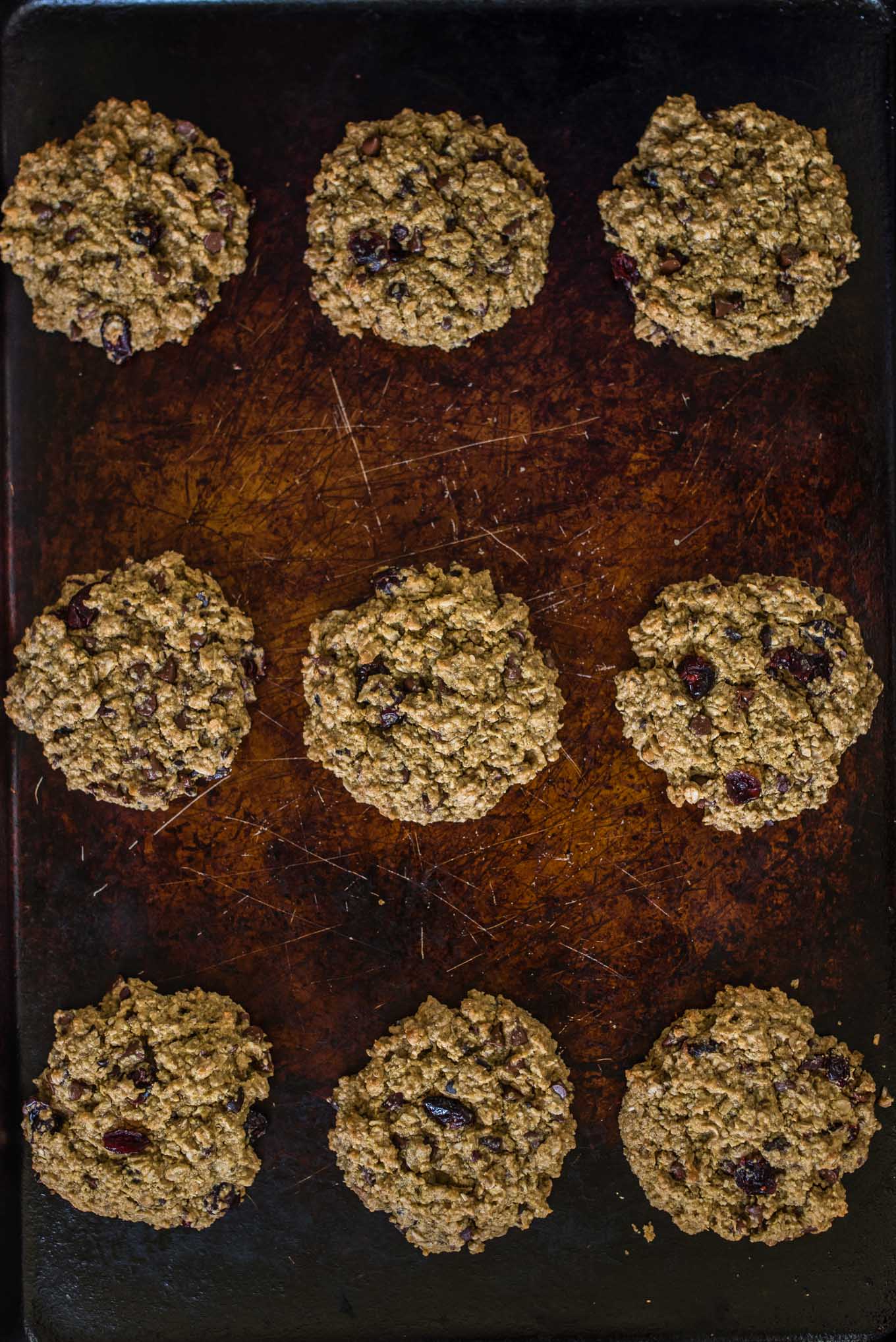 Lunch Box Cookies
Author:
Melanie F. | Nutritious Eats
Ingredients
1 cup rolled oats, ground to fine flour (gluten-free certified if needed)
1½ cup whole rolled oats (gluten-free certified if needed)
⅓ cup unsweetened coconut flakes
½ teaspoon baking soda
½ teaspoon baking powder
¼ teaspoon salt
¼ teaspoon ground cinnamon
⅓ cup almond butter (or sunflower butter for a nut-free option)
⅓ cup NOW brand maple syrup
⅓ cup liquid coconut oil
4 ounces unsweetened applesauce
2 teaspoons vanilla extract
1 flax egg (1 tablespoon flax meal mixed with 3 tablespoons of water- see package instructions)
⅓ cup mini chocolate chips
⅓ cup dried cranberries
2 tablespoons cocoa nibs
Instructions
Preheat oven to 350 degrees. In a blender, add 1 cup rolled oats and blend until they become a flour. Add in the whole oats, shredded coconut, baking soda, baking powder, salt and cinnamon and pulse one or two times to combine (this will break down those rolled outs a tad, but you will still have plenty of large pieces).
In a large bowl add nut butter, maple syrup and oil, whisk together until smooth. Add applesauce, flax egg, vanilla extract and stir until combined.
Pour the contents from the blender into the bowl and stir until combined. Next, add mini chocolate chips, cocoa nibs and dried cranberries.
Using a 2 tablespoon scooper, place cookie balls 2 inches apart on a lined baking sheet. Gently press down with the tines of a fork to slightly flatten. Bake for for 12-14 minutes.