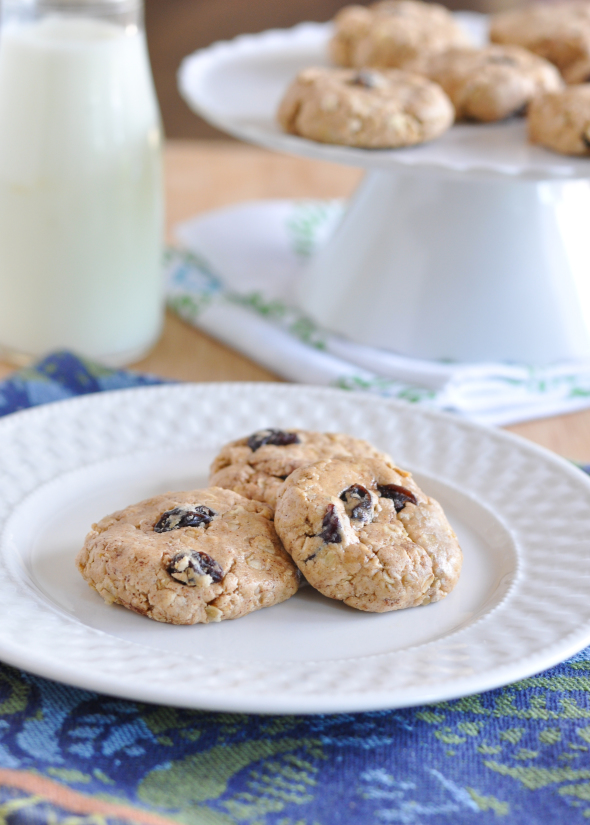 I don't use protein powder very often, but my husband likes it in his smoothies and once in a while I will add it to mine too. We finally run out of our giant ol' tub that lasted about a year and I got to try a new brand and DELICIOUS flavor, sweet cream.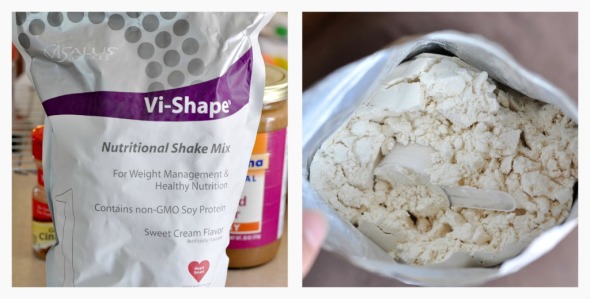 I used Vi-Shape shake mix from Visalus. You would not believe the smell when I opened the bag, it reminded me of walking into an ice cream shop. So delicious smelling which I don't think I've ever said about protein powder! Ha! They're not lying when they say it's "the shake mix that tastes like a cake mix".
The mix is low fat (< 1 gram), low sodium (<75 mg), low calorie (90 calories per serving), low sugar (<1 gram) and is gluten and lactose free. You can add it to water, a smoothie or your milk of choice or incorporate it into your recipes.
I wanted to create a recipe, other than a smoothie, using the mix. I decided on a spin off my peanut butter balls and went with a low sugar no-bake protein cookie that makes the perfect snack or dessert.
The mixture will start off a little crumbly but once you start rolling the dough in your hands it tightens up. I formed the dough balls and then gently flattened them out with my hands so that they resembled cookies. I used half peanut butter and half almond butter but you could certainly pick one or the other if you like.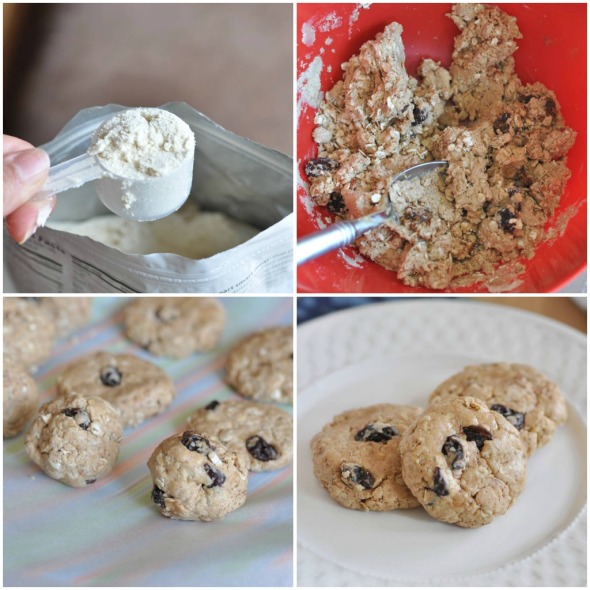 I prefer to keep these cookies in the fridge for that firm texture but it's not necessary. I was very pleased with the ways these turned out and will be making them again for sure. They are the perfect grab and go treat for when you need a nutritious snack.
Who knew protein powder would be a fun add-in for stuff other than smoothies? Enjoy!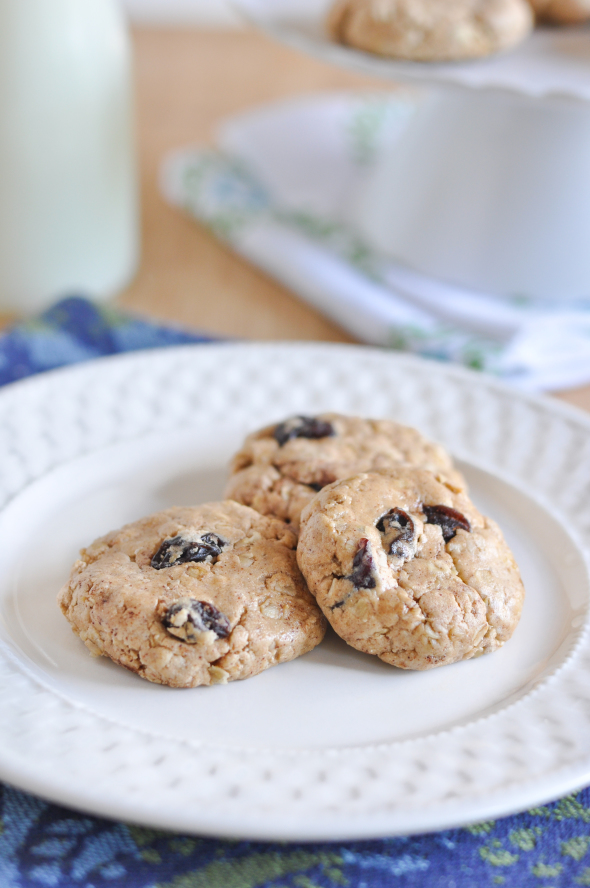 No Bake Oatmeal Raisin Protein Cookies
Ingredients
½ cup quick cooking oats
½ cup Vi-Shape Sweet Cream protein powder
¼ cup natural almond butter
¼ cup natural peanut butter
2 Tablespoons honey
⅛ teaspoon cinnamon
2 Tablespoons raisins, packed
Instructions
Mix all ingredients in a medium size bowl and stir well. Using a tablespoon, scoop a heaping spoonful into your hand, roll into a ball, then flatten slightly. Refrigerate if desired to firm up cookies.
Notes
Nutritional Info: 125 calories, 7 grams fat, 6 grams protein, 5 grams sugar


Nutrition Information
Serving size:
1 cookie
Calories:
Fat:
Question: Have you ever cooked/baked with protein powder? Any fun recipes you want to share?
Disclaimer: Visalus compensated me for creating this recipe, but all ideas and opinions are 100% my own.