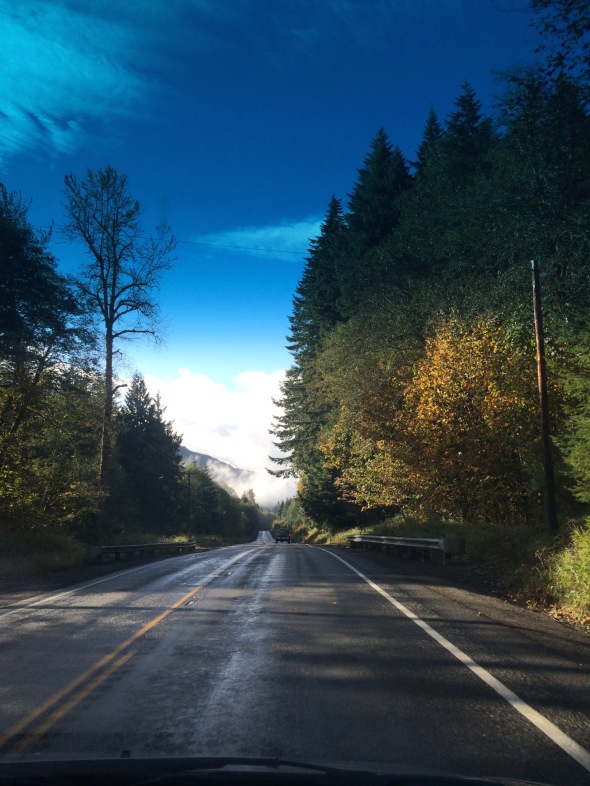 I needed to get out. I just needed a change in scenery and a chance to relax and not worry about anything. However traveling with 4 kids can easily counteract any sort of relaxing vacation- the packing, the hauling, the new environment, the lack of sleep (which always happens in new places) so we thought we shouldn't go anywhere that would require too much energy or time in getting there.
What did we came up with? A log cabin on the river a couple of hours away, in the woods with absolutely nothing on the agenda other than to fish (for the hubby), play (for the kids), zone out and just chill (for me).
We found the perfect spot and was everything I needed.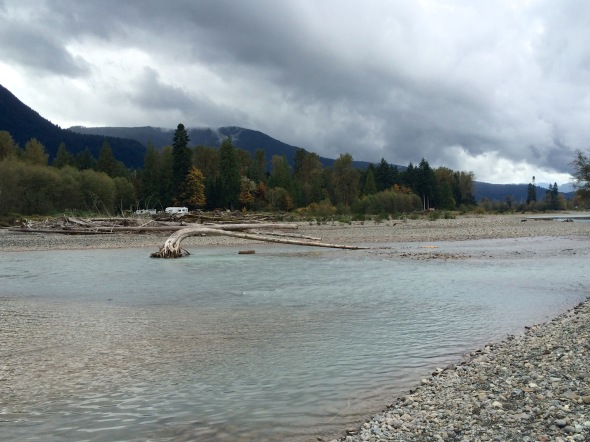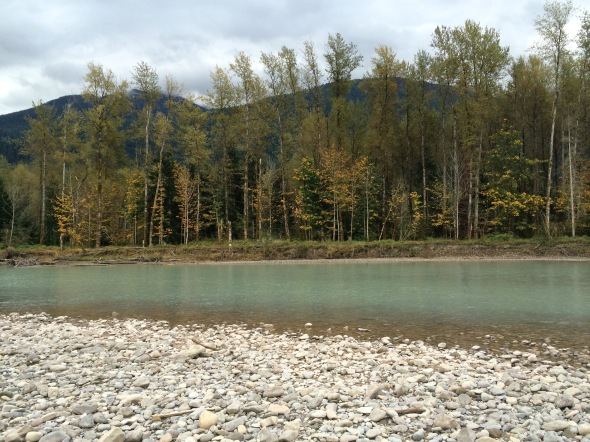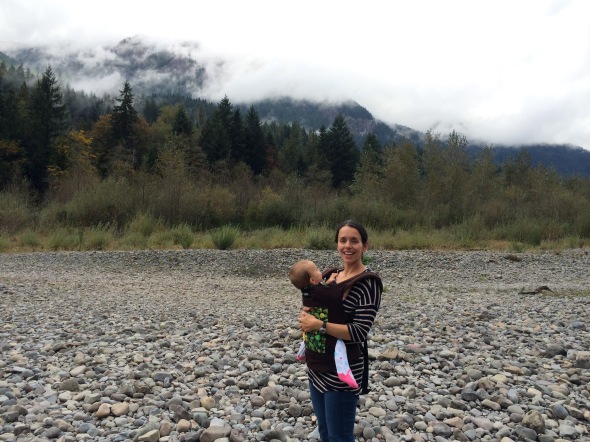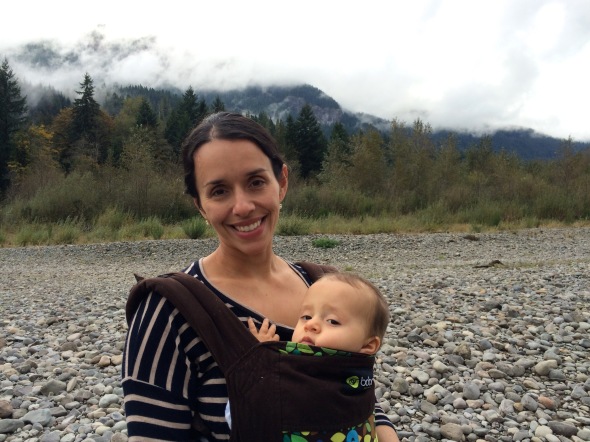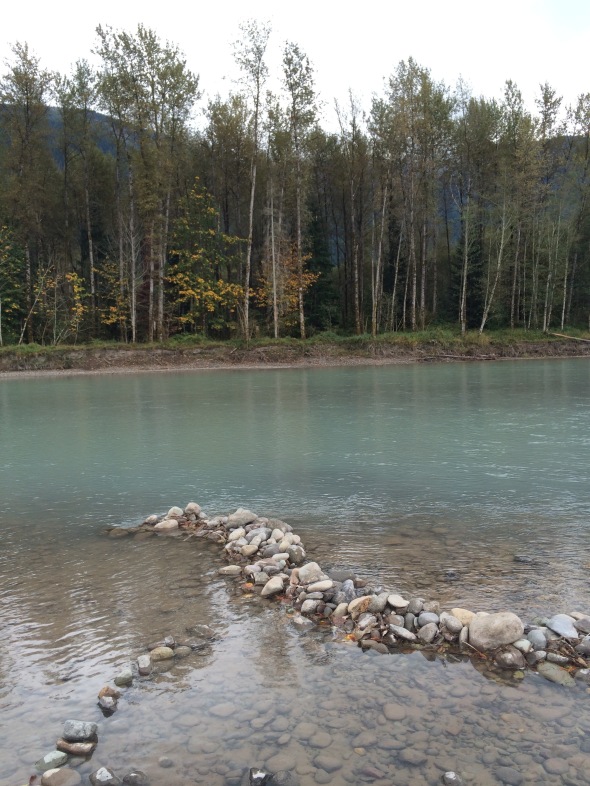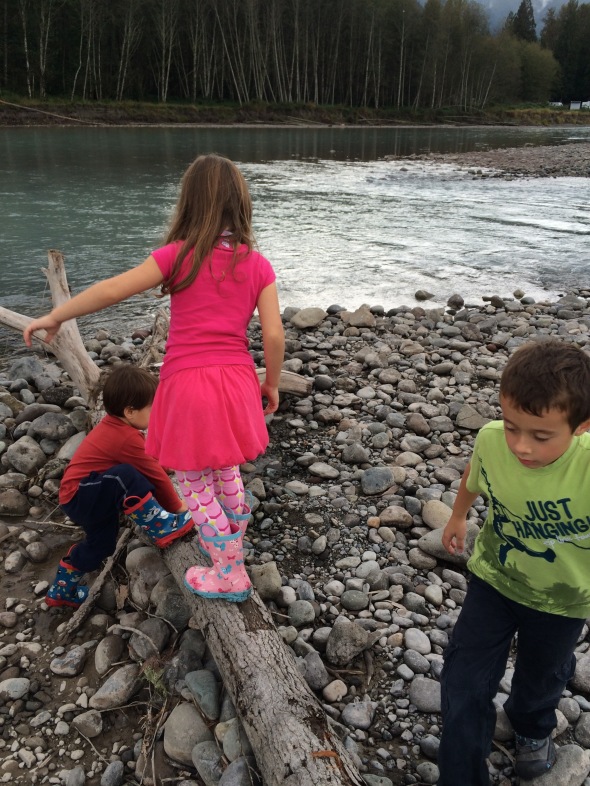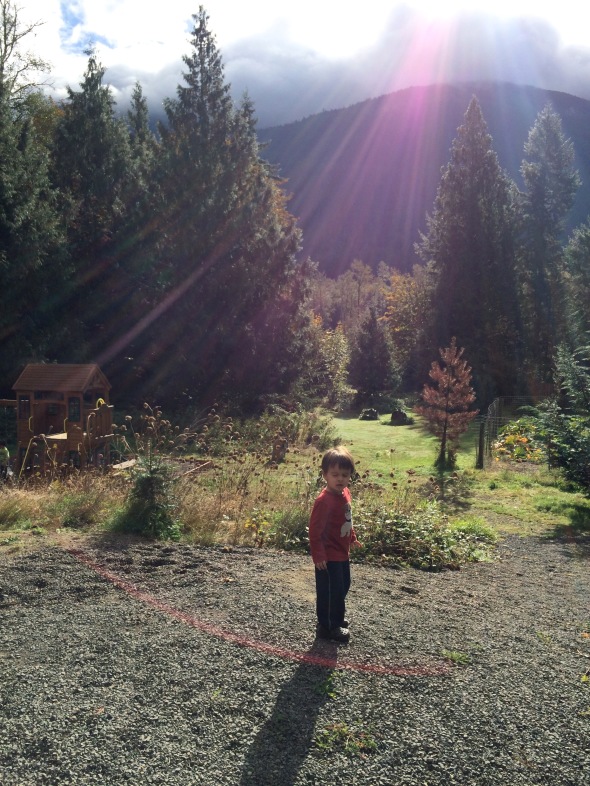 We were the only ones out on the river- not that we spent much time out there but it was so peaceful.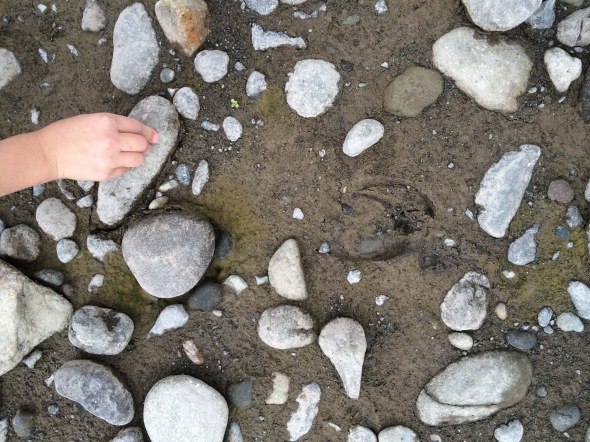 I pretty much fell in love with the woods upon arriving here and am trying to convince the hubby to buy out this cabin and move there (he by the way is super excited I am on board with living in the woods, but not sure the buying of the log cabin is going to happen anytime soon).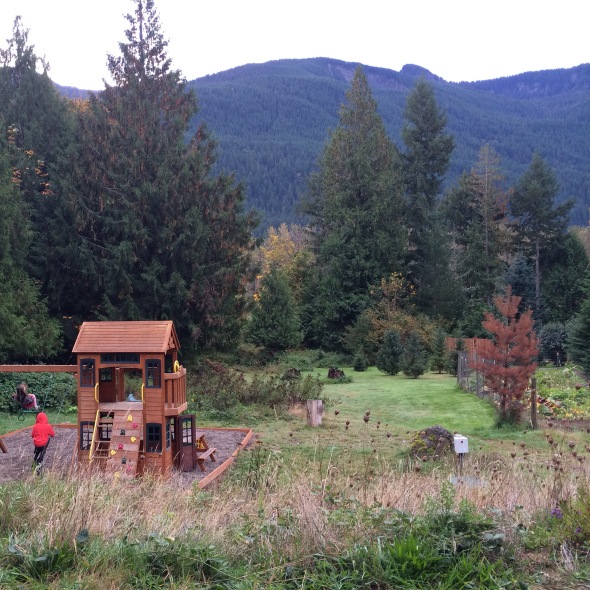 We ate well that's for sure. I kept it simple with things the kids would love. Applegate hotdogs, burgers, pizza, biscuits, eggs, bacon and veggies from the garden. I think I put back on the weight I loss last week during my stress-out period!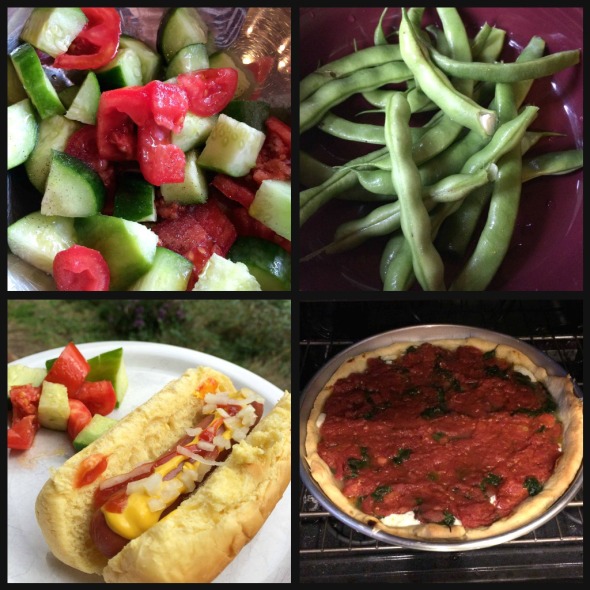 We were given a sourdough starter so we tried making sourdough biscuits- I don't know why I took a before and not an after picture but they were pretty tasty. We used this recipe.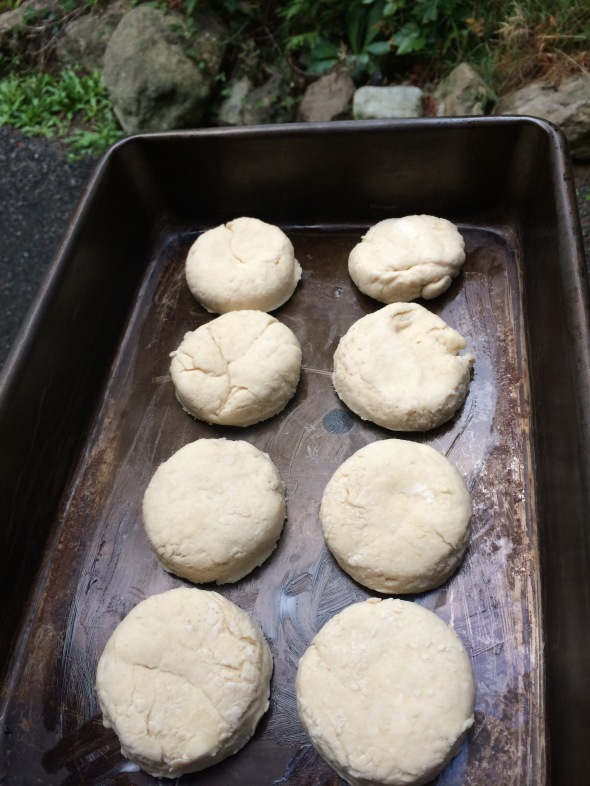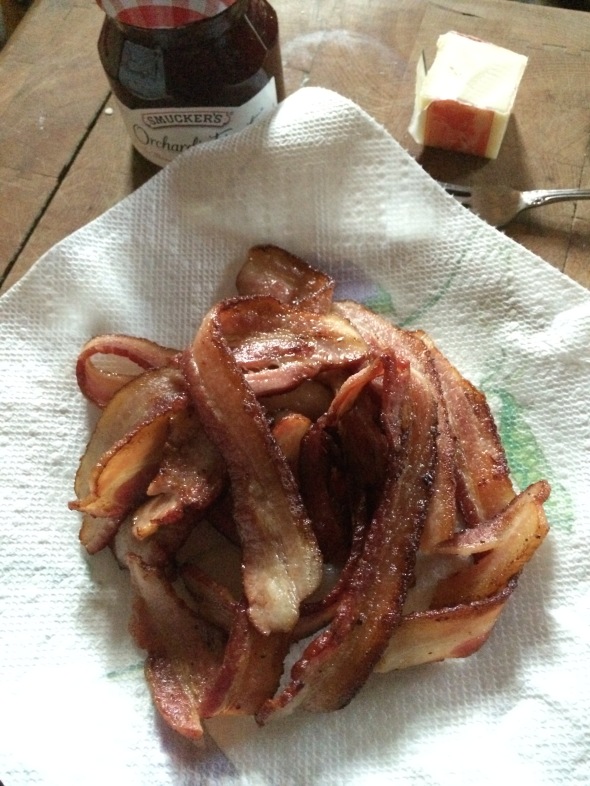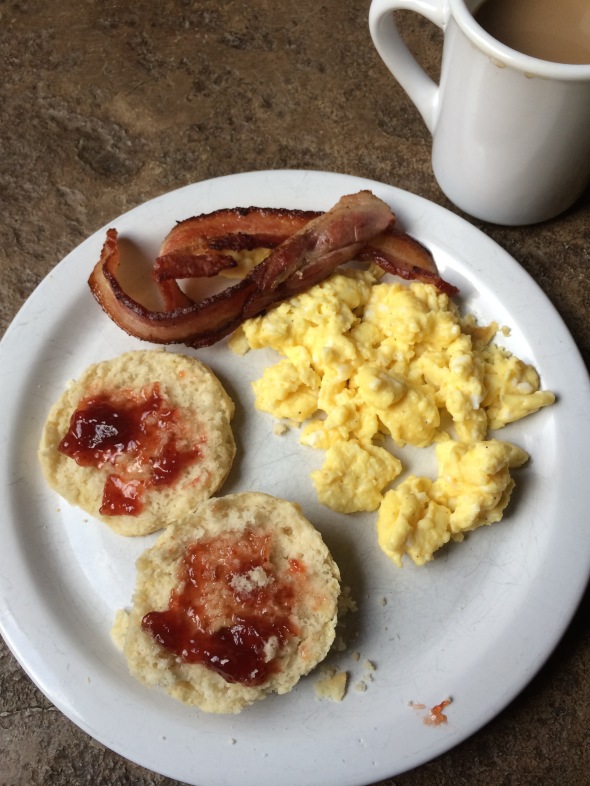 And this here my friends, is homemade deep pizza that we've been making and perfecting over the years. I've got to share the recipe one of these days. It's amazing. This one is spinach and pepperoni.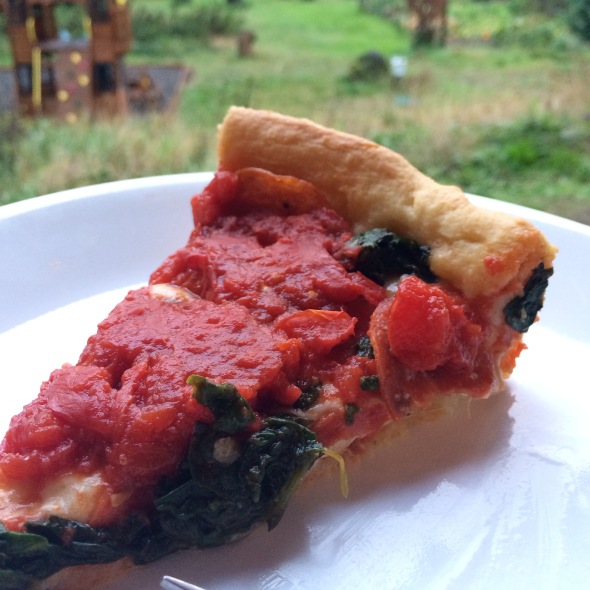 Yeah, I ate like a pig. Don't judge.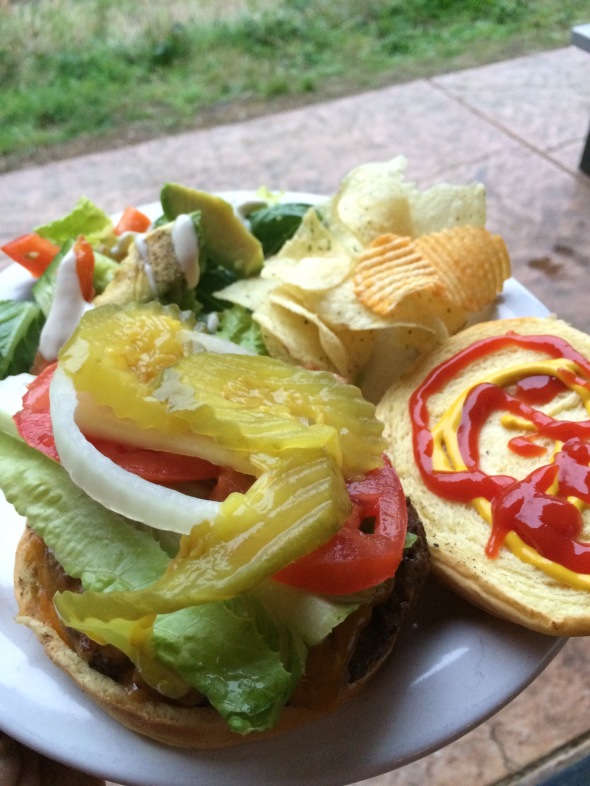 I even got a chance to do my nails! My first full set of Jamberry nails for me and my sidekick.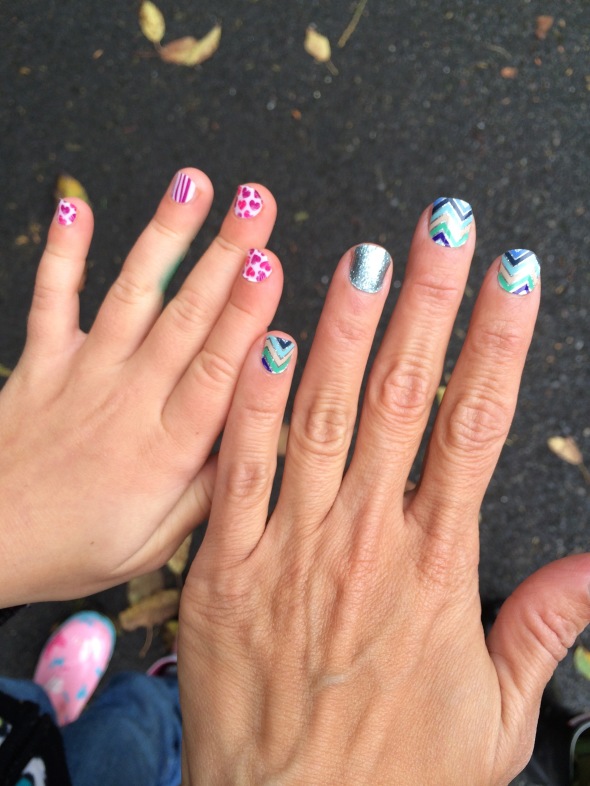 Not only was the cabin perfect, the view amazing, the playground a dream, but the enormous vegetable garden was too good to be true!
I was so giddy just looking around this beautiful garden all weekend, pretending like it was mine, picking things to eat for dinner. What a dream. Makes me want to get serious about gardening next year!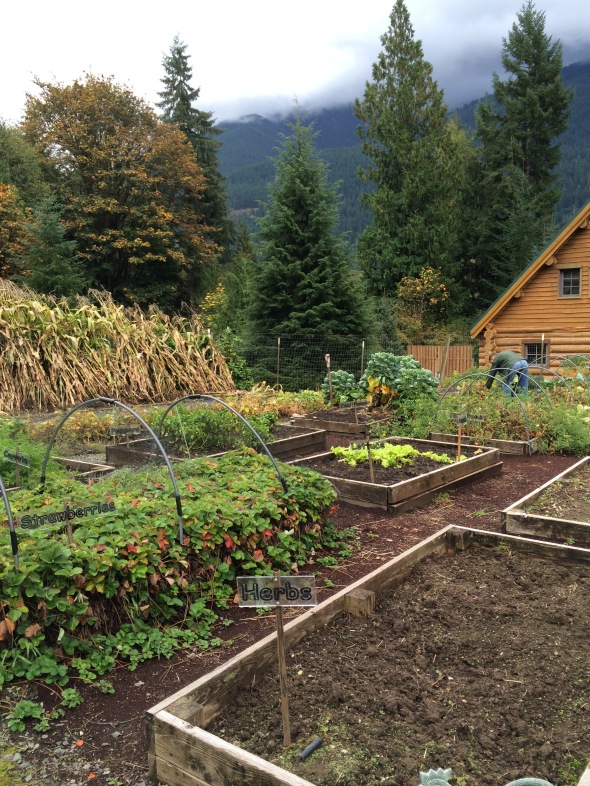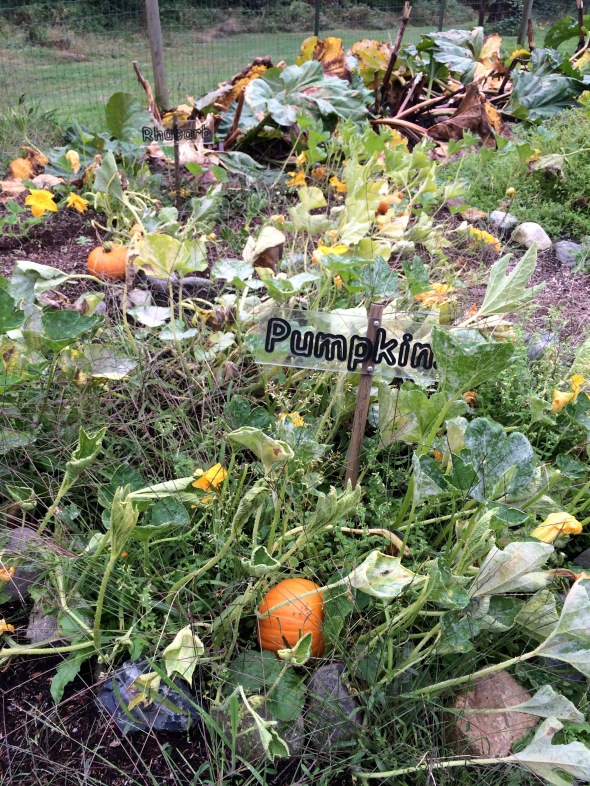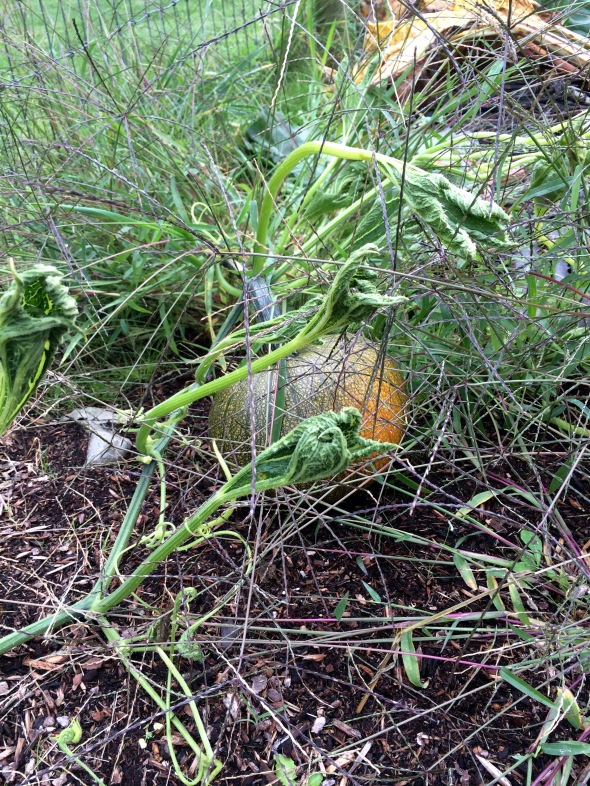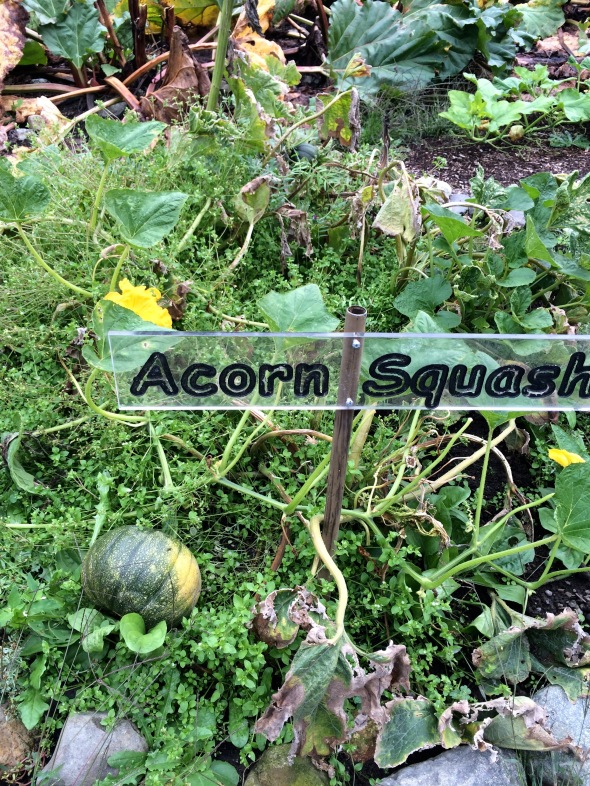 Zucchini twice as big as my foot!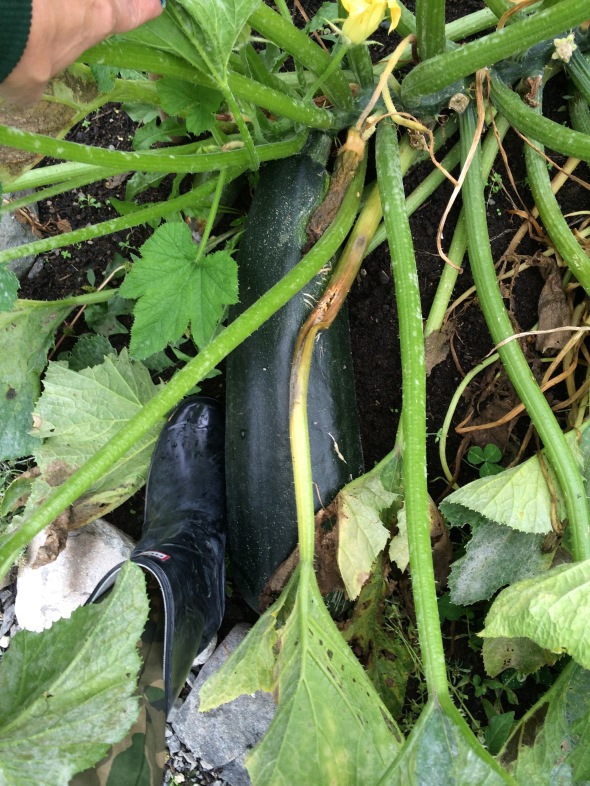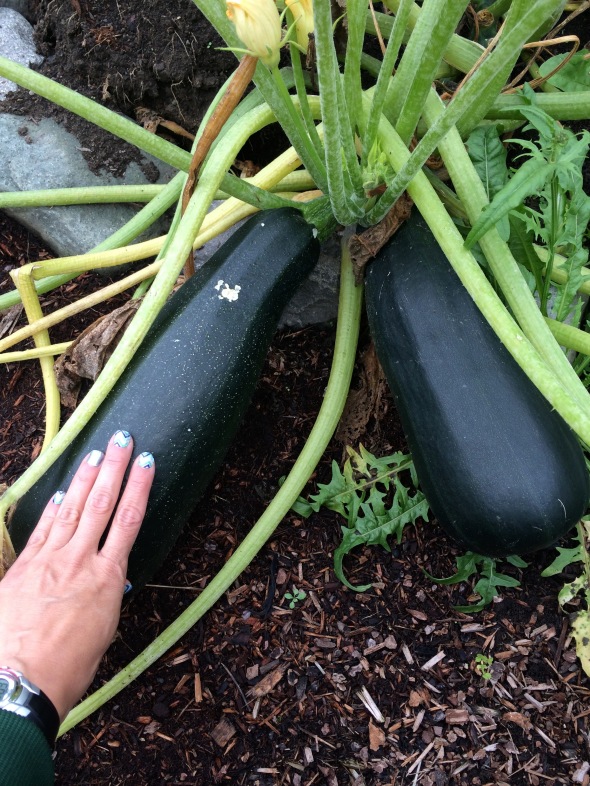 Picking me some spaghetti squash!! Yippppeeeee!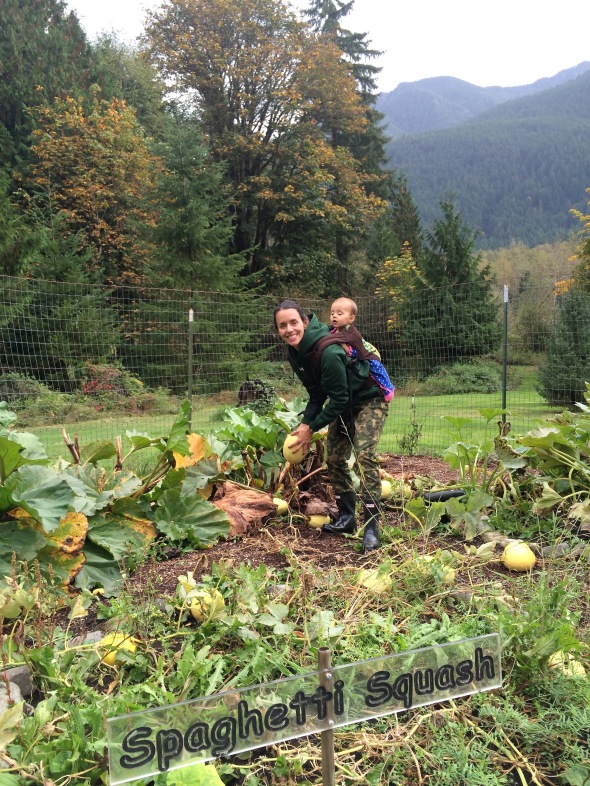 My pumpkin picking a pumpkin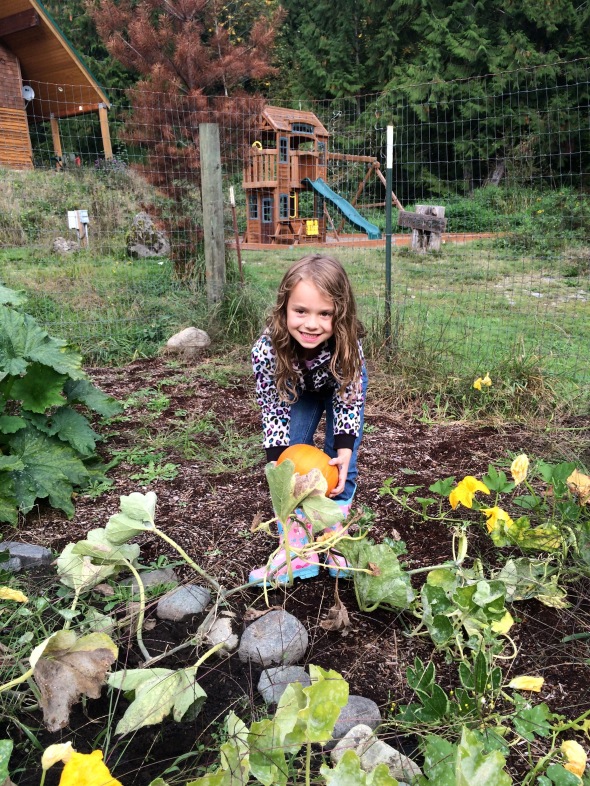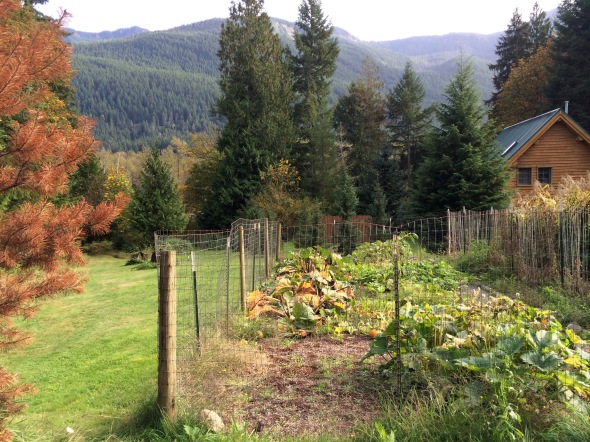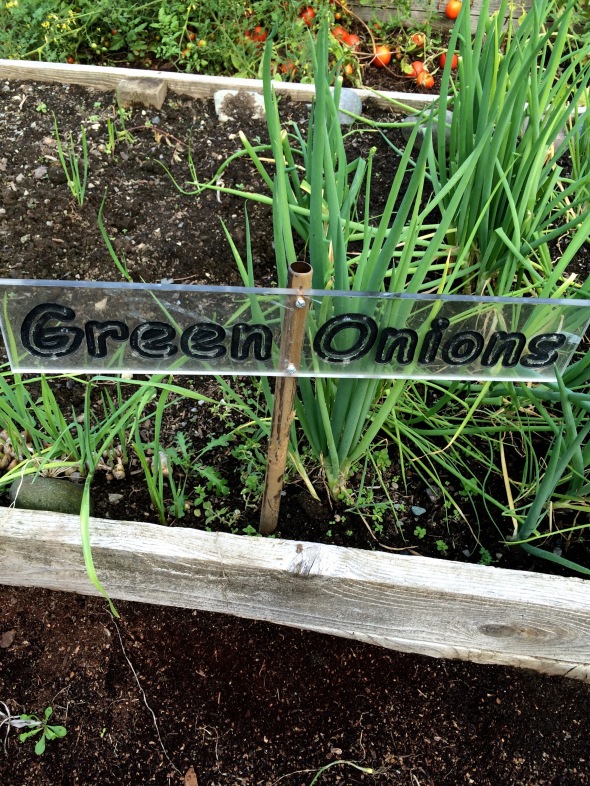 I walked away with some amazing goodies- 5 pounds of tomato, green beans, garlic, cucumber, a pumpkin, an acorn squash, spaghetti squash and some giant zucchini!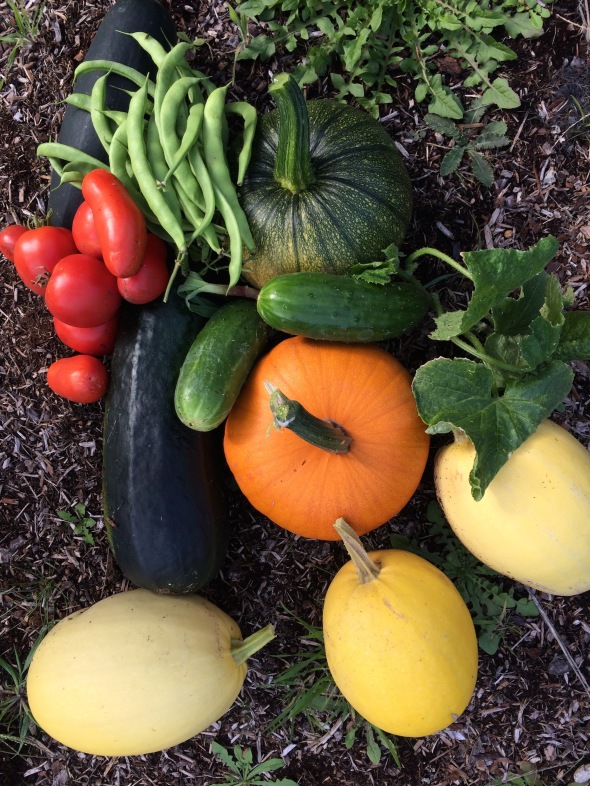 Anyway, we literally did nothing and it was wonderful!
I read one of my Cooking Light magazines and even started a book that I've been meaning to dig into since the summer.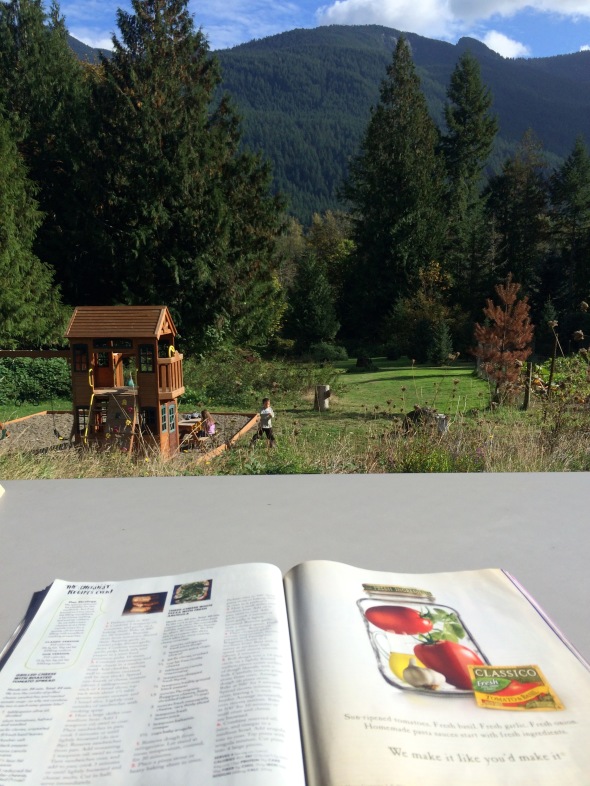 Sometimes you just have to get close to nature to truly relax from the craziness of life. This is for sure our new home away from home. I can't wait to go back!
Anyone have a similar happy place?