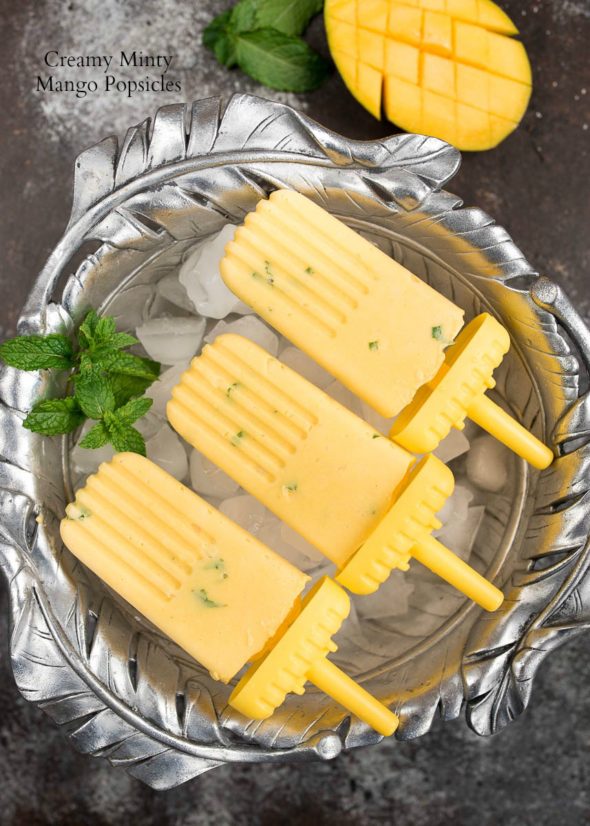 Our microwave has been broken for weeks. It's a bummer for two reasons mostly 1) the reheat of my morning coffee and 2) reheating leftovers for the kids. It's amazing how we forget what a convenience item it is, but after about 3 weeks I am now used to reheating everything in small pots. Except my morning coffee. That I just have to purposely throw back as quickly as possible because you know if you have small children, a cup of coffee typically takes 3 reheats. I am women on a mission now!
When the repair man came to look it, I had to remove all the things (crammed) up in our top cabinet so he could unplug it and I was thrilled to have found my popsicle molds! Perfect timing with summer approaching!
I have a real issue with store bought frozen popsicles. They are almost all filled with crap and the good quality ones cost a fortune. Like $1 a piece, which is a lot when you have a gaggle of neighborhood kids that play daily in your yard and all get a treat from time to time.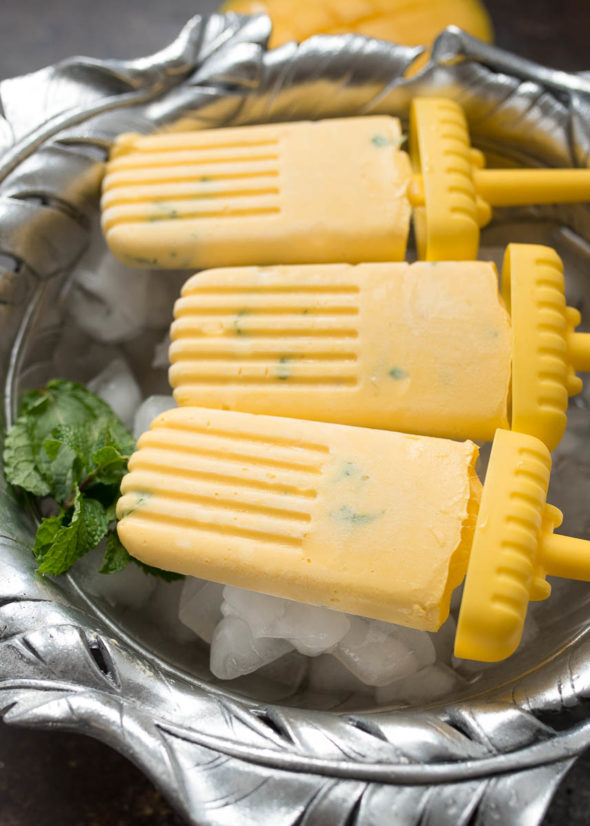 It isn't realistic for me to always have a freezer stash of homemade popsicles, but they are fun and easy to make from time to time. Remember when I made these? So long ago and still a kid favorite! For this batch I had some beautiful mangos that needed to be eaten and I wanted to make these dairy free so that more people could enjoy them. Good ol' creamy coconut milk to the rescue.
Mangos are loaded with vitamin C and are a good source of vitamin A and fiber. For these pops, I recommend buying a mango variety with no to little fibers such as Keitt and Ataulfos. Here is some info on mango variety.
You can sweeten these as much as needed but I was good with one tablespoon of agave. Then the mint is totally optional, but I am obsessed with fresh mint at the moment, it helps to have it growing out on the patio (one of my mother's day gifts that I gave myself is that I had the kids help me plant a few herbs in small pots).
If you don't like mint, leave it out! Simple as can be.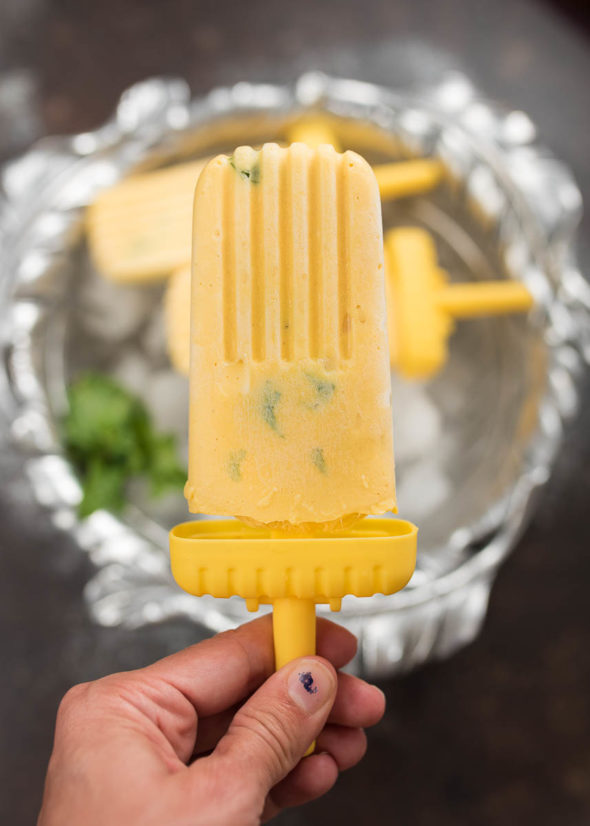 I honestly consider this a healthy snack. There is very little added sugar and all real, simple ingredients. Winning!

Creamy Minty Mango Popsicles
Author:
Melanie F. | Nutritious Eats
Ingredients
2 cups diced fresh mango
1 cup unsweetened coconut milk (from the can is great and I recommend full fat)
1-2 tablespoon agave (start with one, blend then taste)
¼ cup fresh mint, roughly chopped (optional)
Instructions
In a blender, blend together mango, coconut milk and agave. Taste and add more sweetener if needed. Stir in the chopped mint and divide amongst popsicle molds. If you don't have any, small paper cups and wooden popsicle sticks work great.