Guacamole Egg Salad tastes like that perfect guacamole recipe, but a little heartier with the addition of eggs and bacon. It makes a great dip, sandwich or salad topping.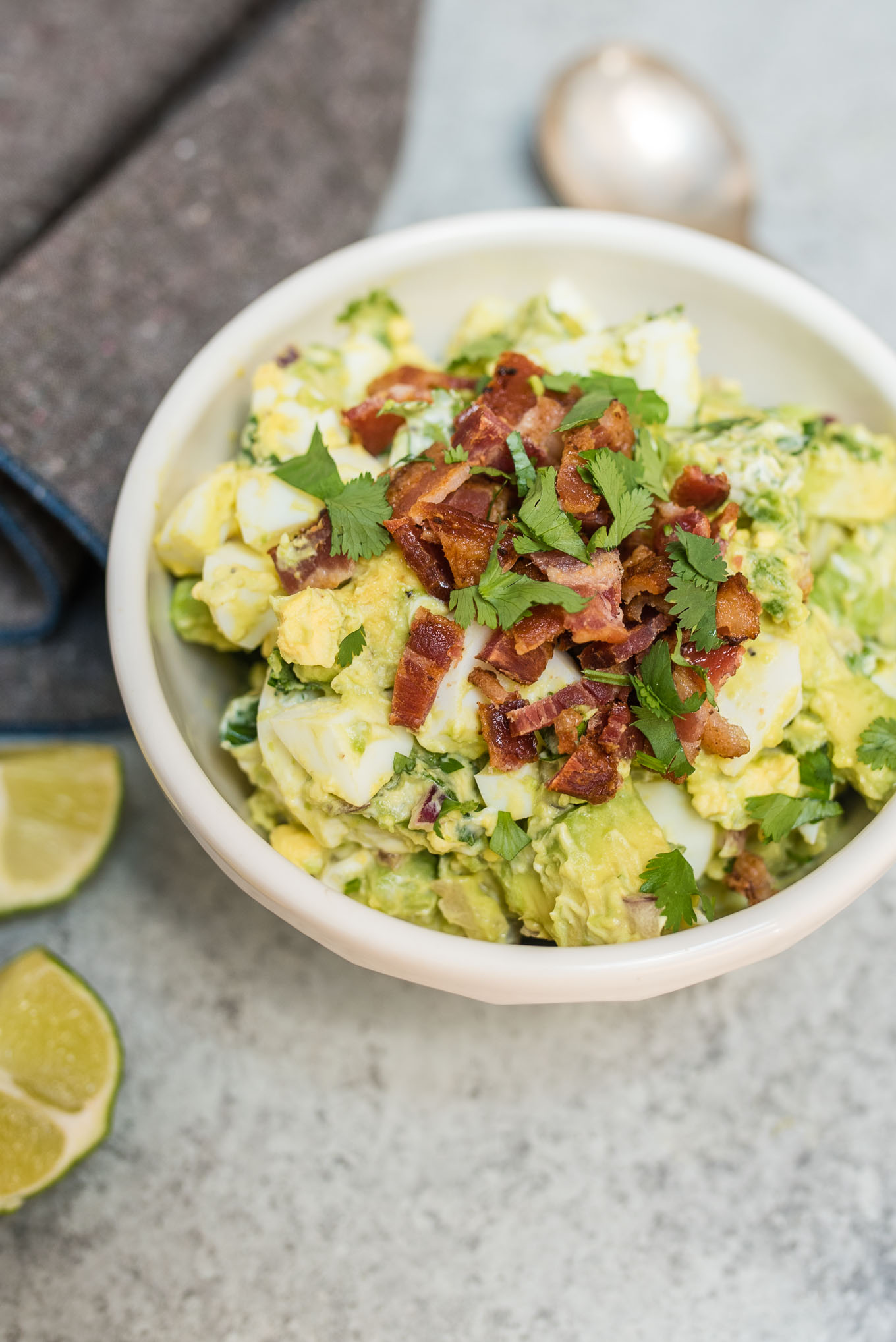 Egg salad is the perfect summer recipe, but all that mayonnaise isn't exactly what I want. Enter the avocado!
Two of my favorite things- eggs and guacamole. Seriously, why did I not think of this sooner? Eggs are the easiest, cheapest protein and I just love all the ways you can enjoy them. Plus the nutrition and healthy fat from the avocado- this makes a filling and satisfying lunch, snack or dinner.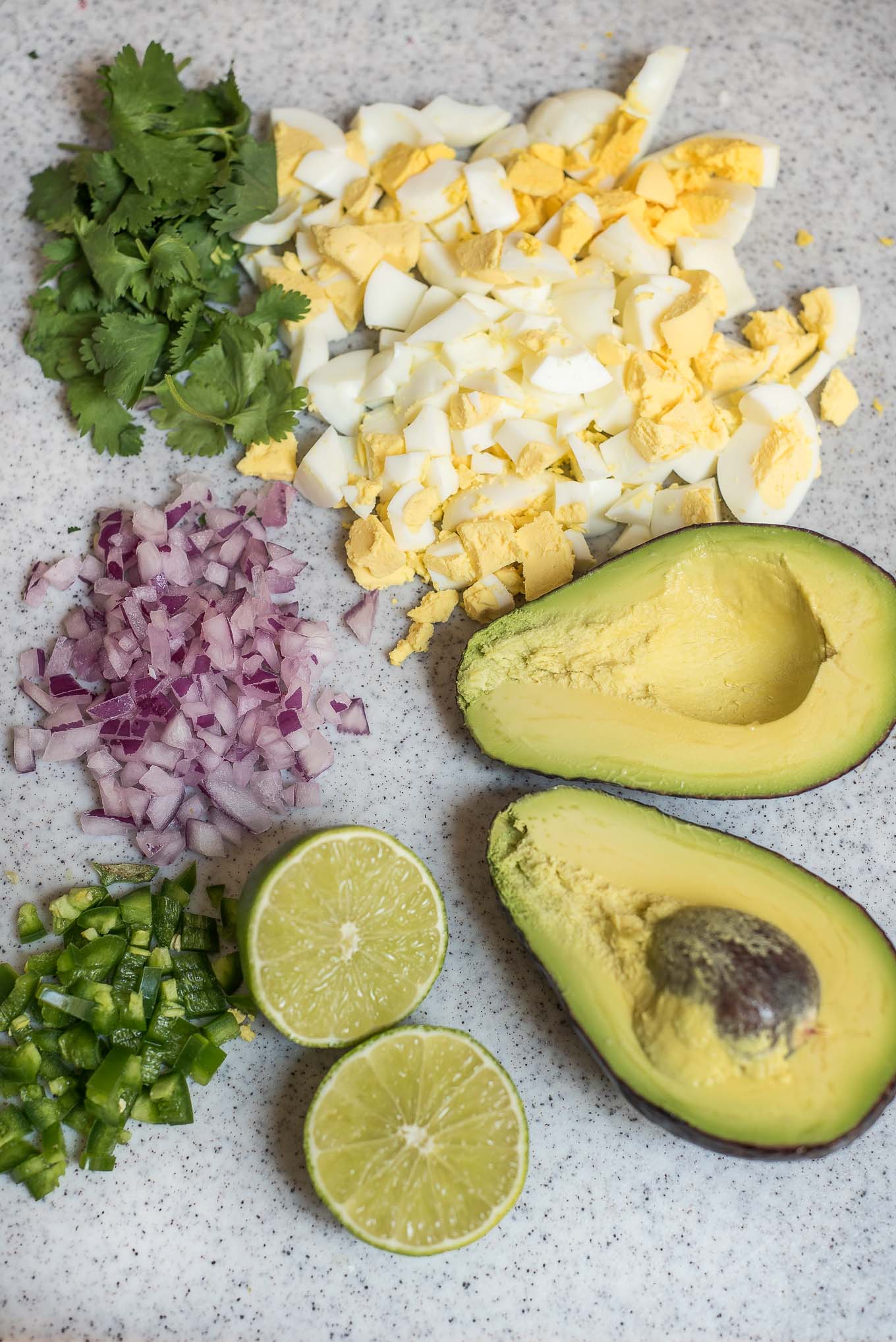 I declared a cooking strike here at home. It's not that I have been cooking a ton, but I have been doing mostly stove top and oven meals and it's just too hot for that. Perhaps once we get our kitchen finished, and patch the walls back up it will feel cooler again. Follow me along on Instagram if you want to see snippets of the kitchen renovation (I usually share pics under the Instagram stories).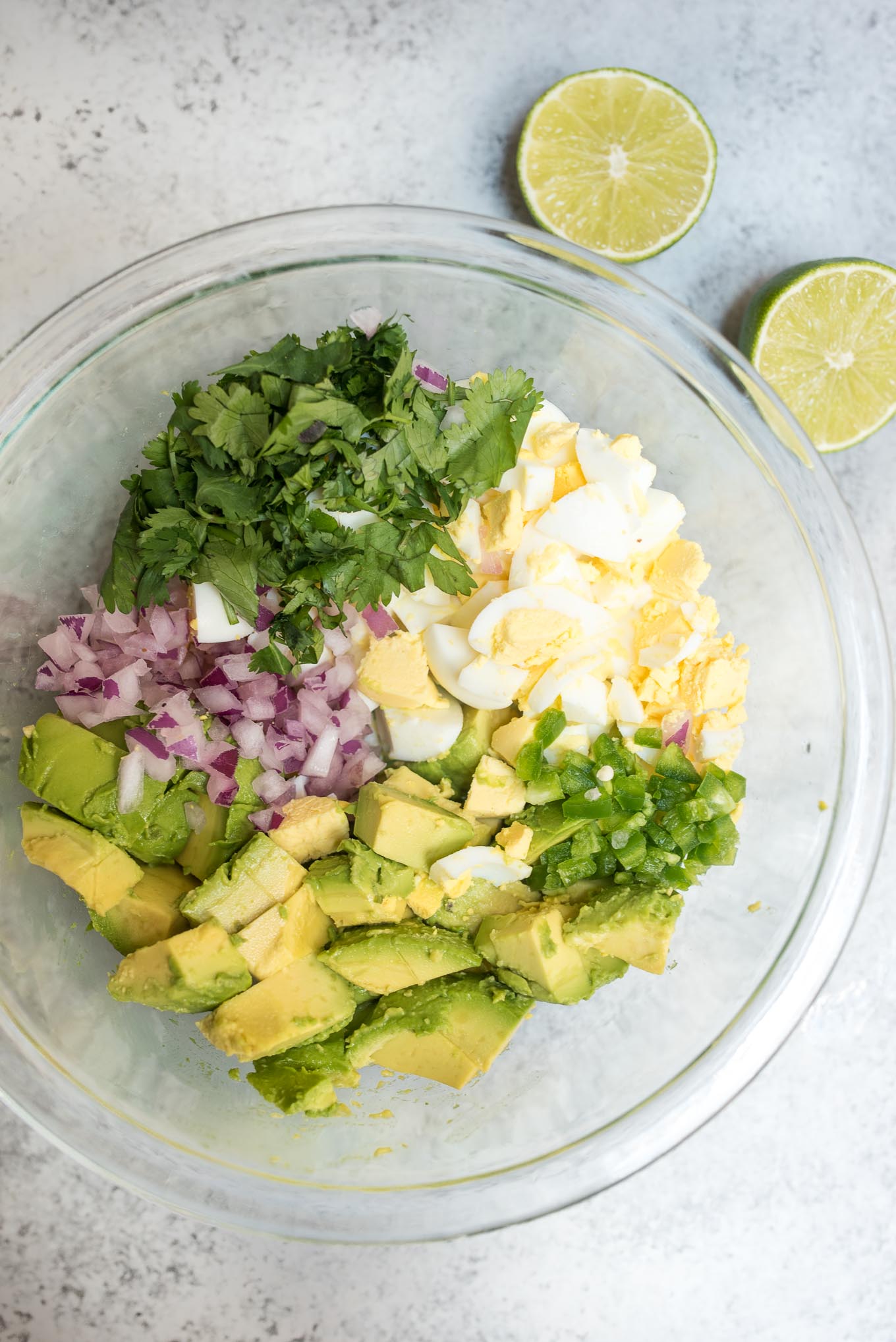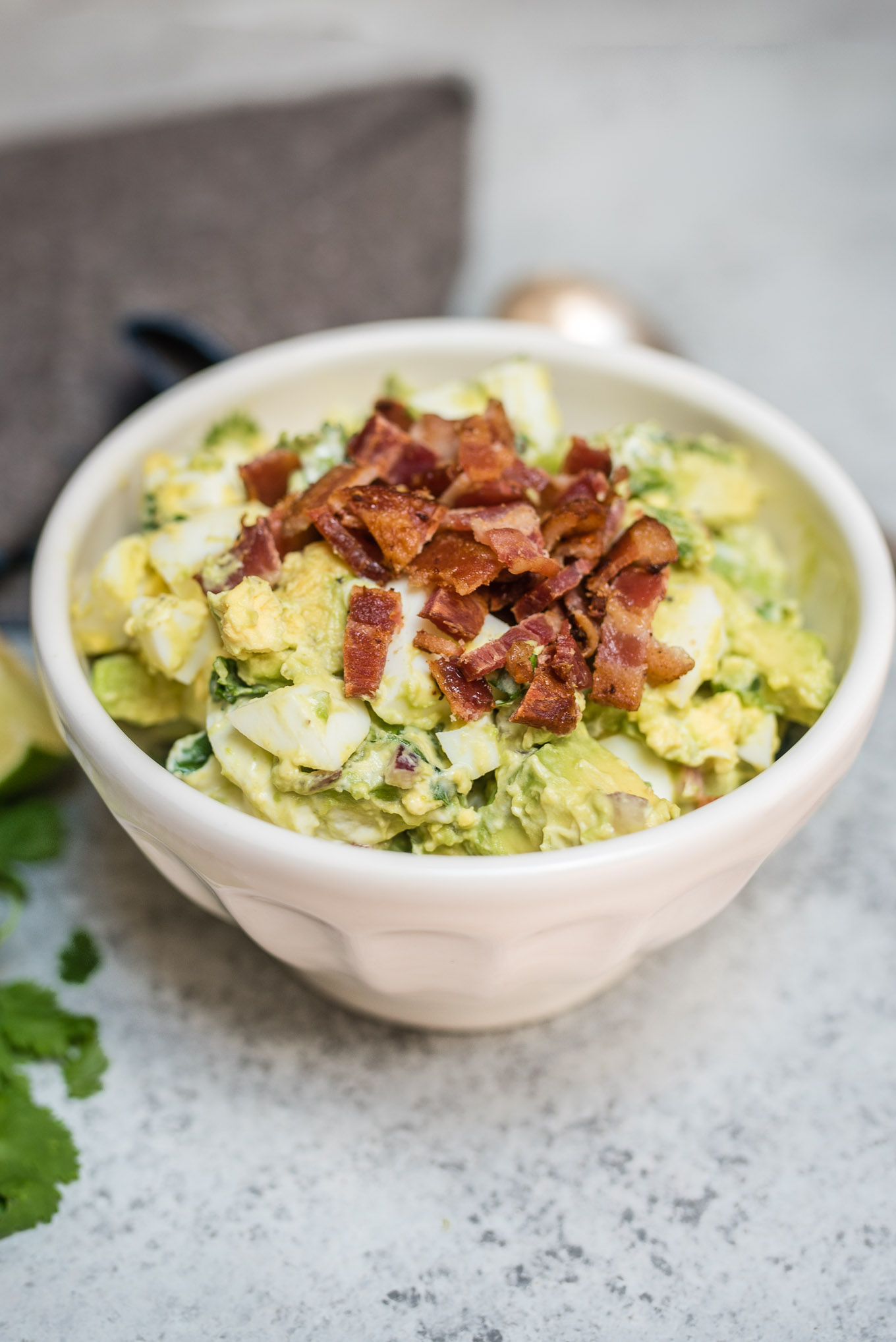 Thankfully I can live off salads and snacks like dips, hummus, cheese and crackers. Sometimes we take a light spread out to our neighborhood pool and take the night off from messing up our kitchen.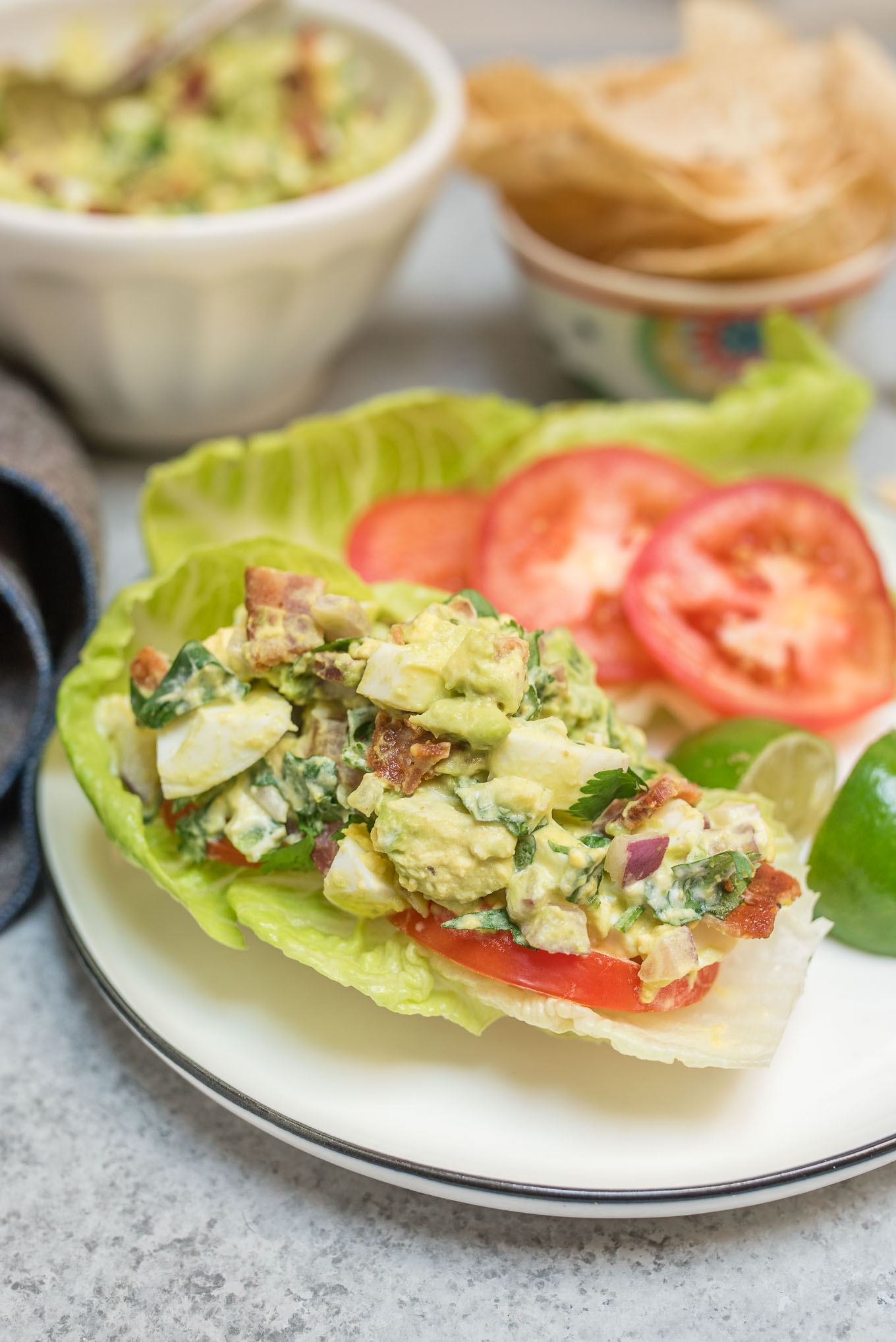 Feel free to adjust the jalapeño as it all depends on the heat of the one you have. I taste a tiny sliver to test it out and then start with a tablespoon. Make it vegetarian easily by leaving off the bacon!
And before I go, I have good news. Many of you are interested in the calories and other nutrition facts of the recipes I share and I will be including those very soon! I don't personally count calories or think it's absolutely necessary for those trying to lose weight, yet I do realize sometimes you just want to know this information. I had to purchase a program that will easily post the label so give me a couple of weeks to get to know it. Hope that helps many of you counting calories, carbs, etc.
Looking for other cold dishes?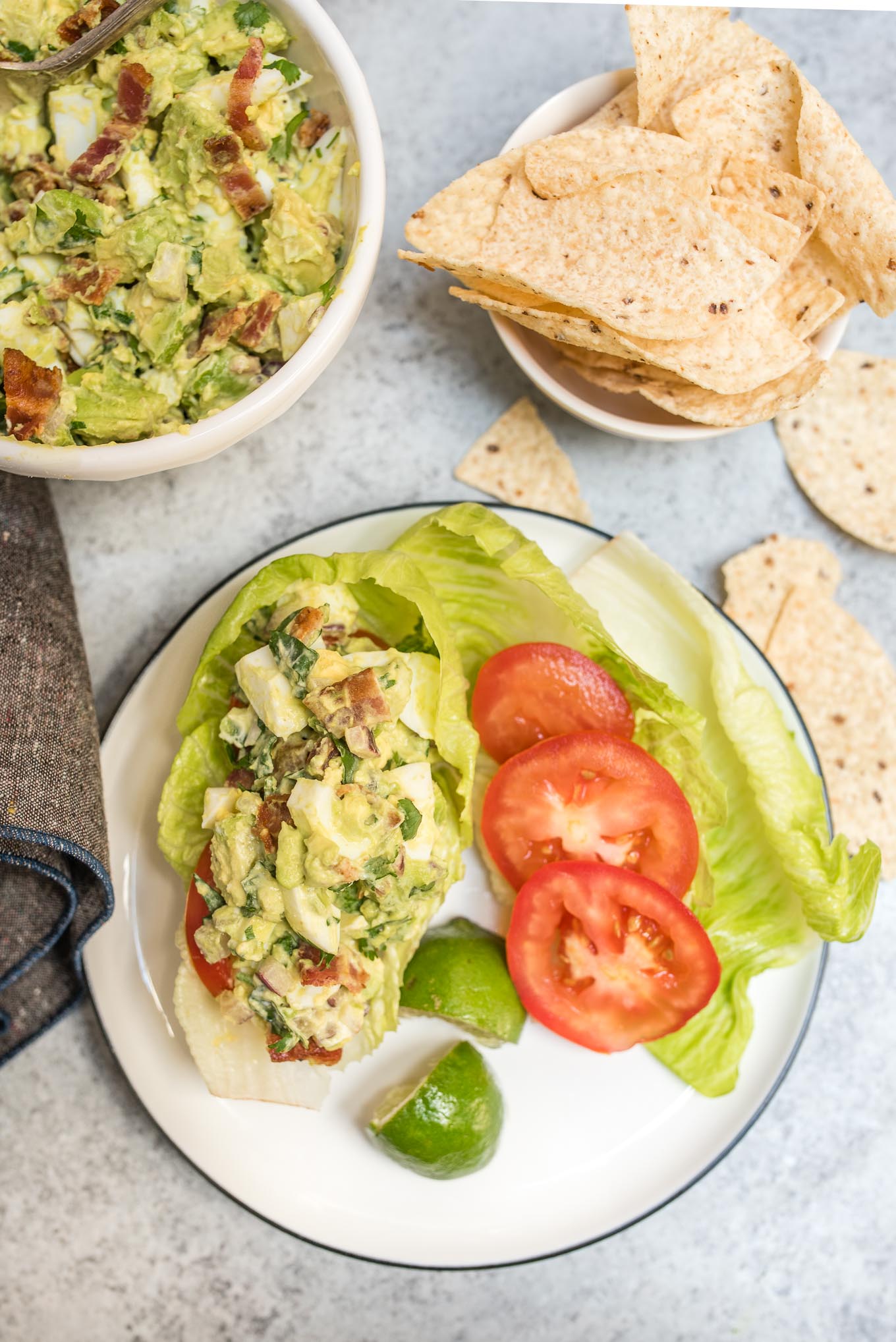 Guacamole Egg Salad
Author:
Melanie F. | Nutritious Eats
Ingredients
4 hard boiled eggs, chopped
1 large avocado, diced
3 tablespoons finely diced red onion
2 tablespoons diced jalapeño (start with 1 and increase to taste)
¼ cup fresh diced cilantro
juice from one large juicy lime
2 tablespoon plain Greek yogurt
¼ teaspoon salt
⅛ teaspoon black pepper
⅛ teaspoon garlic powder
⅛ teaspoon cumin
3 slices of bacon, cooked and crumbled
Instructions
Combine all ingredients in a medium size bowl. Stir gently to combine. Enjoy with chips or serve in a sandwich or stuffed in lettuce wraps.
Notes
To prevent guacamole egg salad from turning brown, place plastic wrap directly over the egg salad mixture, patting down on the plastic wrap making sure it touches the egg salad and is completely covered. Then place a lid over the dish and store in the refrigerator.