Ugh meal planning. What used to be one of my favorite things to do on the blog has now become quite the chore. Having a newborn, plus 3 other little ones in the house and a husband who is missing from the table, makes it quite a challenge to cook dinner.
First of all, the kids couldn't care less if they have eggs and toast or a gourmet meal so it makes it hard to put the energy into it. Plus they have different tastes than I do so they end up complaining anyway. It didn't bother me when my husband was around to eat with me, but now it doesn't make sense. It was hard when I was pregnant with 3 kids and even harder with the 4 of them.
So I had what I thought was a pretty great idea. You know how some families have a themed night "meatless monday, pizza fridays" etc. I thought why not create a basic meal plan for a few weeks, heck maybe even a month, and then figure out the details later.
I wanted to get the kids involved so I asked them to create something for us that I could adapt a little as needed. One night could be pizza night- which could mean homemade, take out, going to a restaurant, etc. One could be Mexican night which is pretty broad but that's the point! One week it could be tacos, one week fajitas, one week taco salads. Another night could be pasta night- it could be a new dish or an old basic like spaghetti and marinara. You get the point, yes?
Now what about sides? Well I always have vegetables on hand. I roast them or have salads and slaws most frequently . The kids like simple things like peas, carrots, tossed salads, etc. so adding in a quick veggie side would be easy.
So here is what we will try for the next couple weeks than we will change the broad categories for the next go-round. I think this will help give me some guidance and them an idea of what we'll be eating because the kids start asking at lunch time what I will be making for dinner.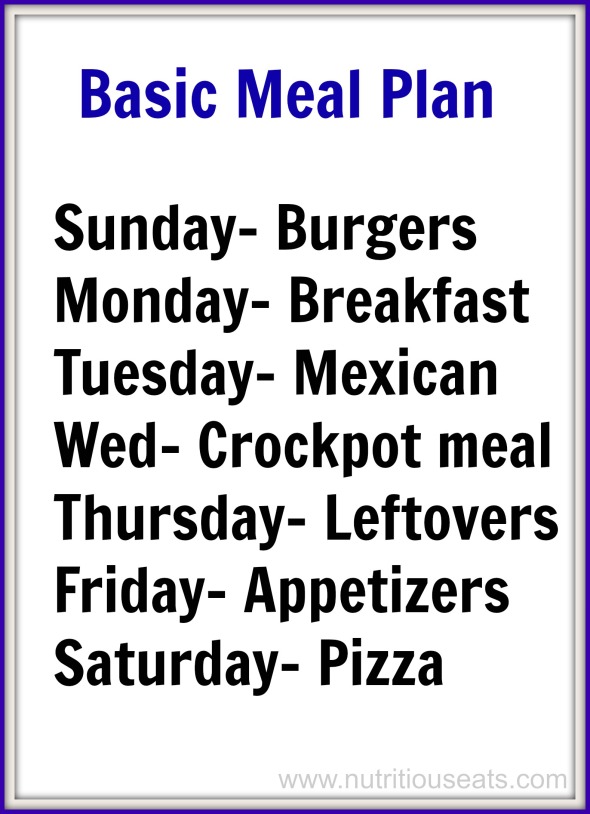 Ideas for each category:
Burgers– beef burgers, salmon burgers, veggie burgers, falafel burger, black bean burgers, turkey burgers, buffalo burgers, sliders
Example: Easy Black Bean Burgers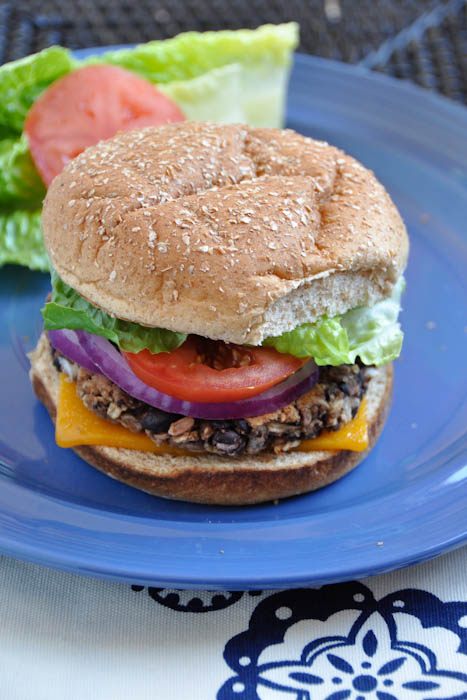 Breakfast– pancakes, omelets, waffles, migas, scrambled tofu or eggs with toast, pita, naan, cereal night with smoothies, yogurt parfaits
Example: Arugula and Veggie Scrambled Eggs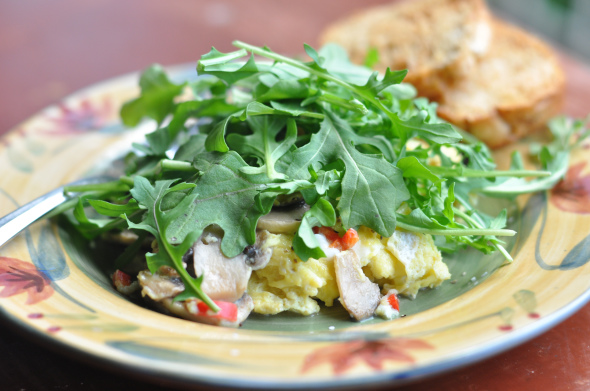 Mexican– tacos (chicken, bean and cheese, vegetarian), tostados, chicken or vegetable fajitas, taco salads, loaded nachos, enchiladas, tamales, taco bowls
Example: Turkey Taco Lettuce Wraps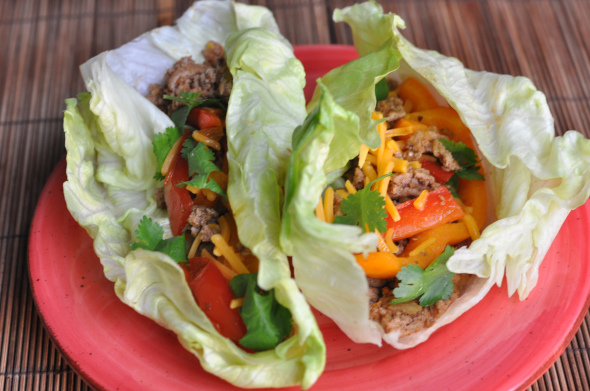 Crock pot meals– this will likely be what ever recipe I pull out so this will take more planning ahead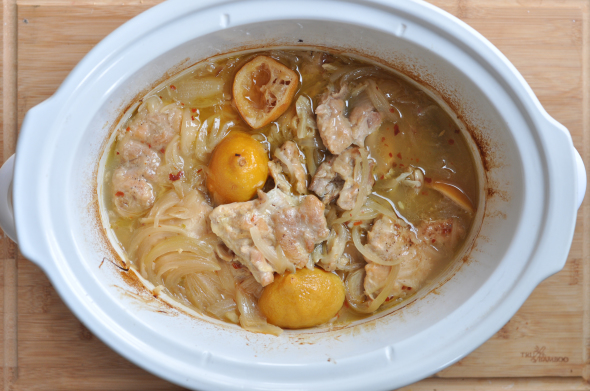 Appetizers– hummus, chips and salsa, cheese plate and crackers, roasted vegetables, sweet potato fries, olives, crudite, my stash of Trader Joe frozen goodies (you get the idea)
Example: Seven Layer Hummus Dip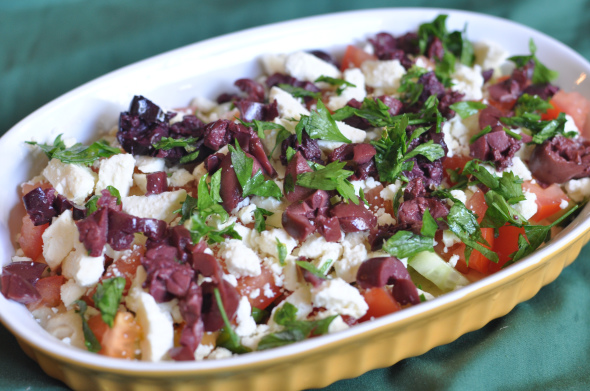 Pizza– pita pizzas, homemade crust with a variety of toppings, or take-out
Example: Margherita Pizza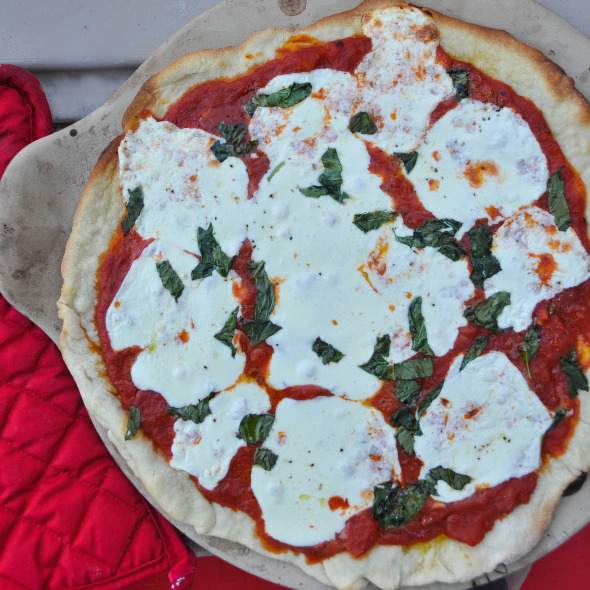 We tried this for one week and it actually went pretty well. I always have a pretty well stocked fridge and pantry so everything came to together pretty easily. I'll be sure to give you an update as we change up the categories. For me meal planning doesn't have to all or none. I usually deviated at least a day or two and that's fine. I have ideas for the following week when that happens!
Thinking about meal planning more often, this article from Cooking Light offers some additional tips Six Steps to Successful Menu Planning.
I also found this super cool Weeknight Meal Planner tool on their site. It's awesome- you can drag and drop 5 dishes into the menu plan and then print out everything when you are ready. I will have to try this at some point, making sure to add in a few "leftover nights" so that I am not cooking every night (which just won't happen at this point in time)!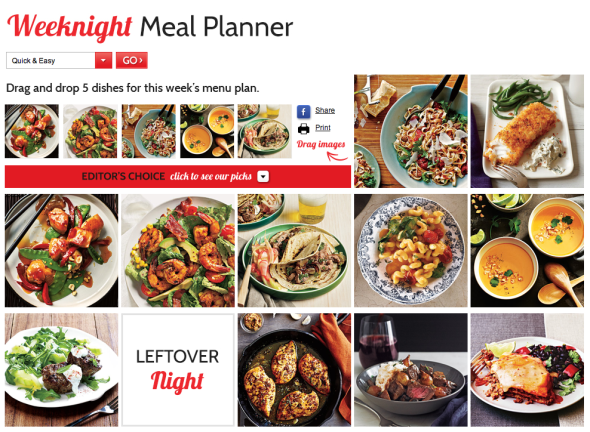 Question: Do you meal plan? How do you figure out what's for dinner? Do you meal prep over the weekend?