Raise your hard if you are really excited about the game on Sunday! I will be totally honest when I say I am only in it for the commercials, friends and food. I will catch glimpses of the game just so I am in the know, but I will probably just enjoy the day off, my neighbors and a beer.
My sweet, clueless 9 year old son even asked ME who I thought was going to win? Um, he hasn't caught on yet. #noclue #whoisplaying? #wheresthefood
But honestly, we are not even getting too crazy with the food on Sunday, because on Saturday my hubby and our neighbors will be having a BBQ smoke-off where they have formed teams and will be competing for the "best barbecue" title. We should have plenty of leftovers with the two teams making brisket, ribs AND chicken, but if we don't for some reason, I have stuff to make nachos, my southwest spring rolls and turkey burger sliders. I honestly foresee none of that happening, which is just fine too. Gimme BBQ leftovers and I am happy.
But I thought I'd do a quick round-up just in case you are a last minute planner and want to go grab the ingredients to make one of these dishes.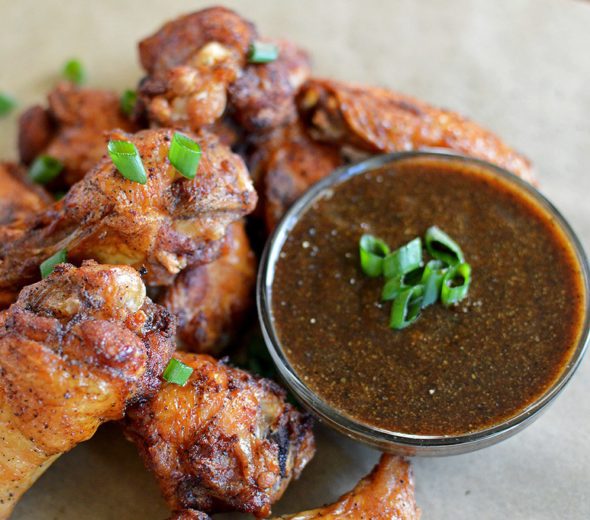 Crispy Chinese Black Pepper Wings from Savory Spicerack
Must have wings during football parties. These look amaaaaazing!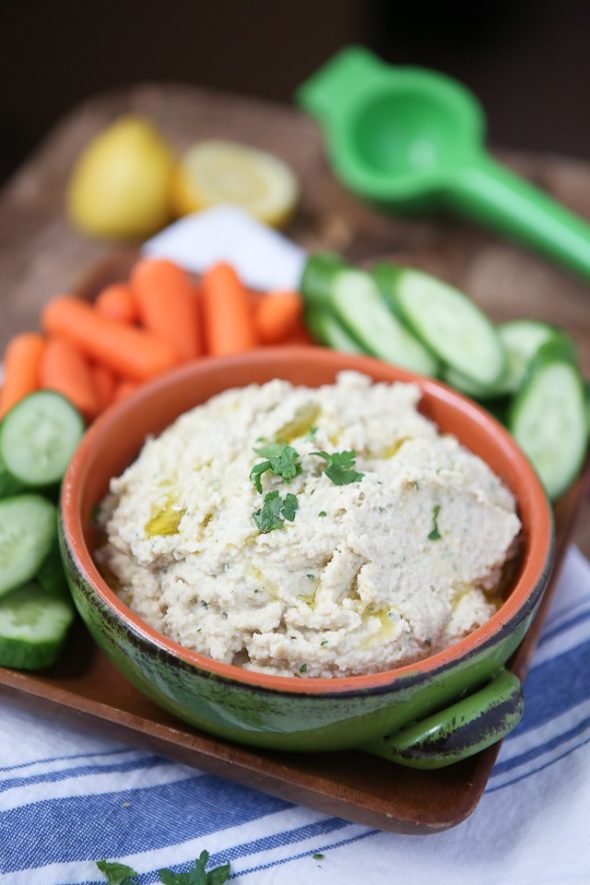 Lemony Artichoke Hummus from Aggie's Kitchen
Must also have a dip, especially a hummus. Love this combo!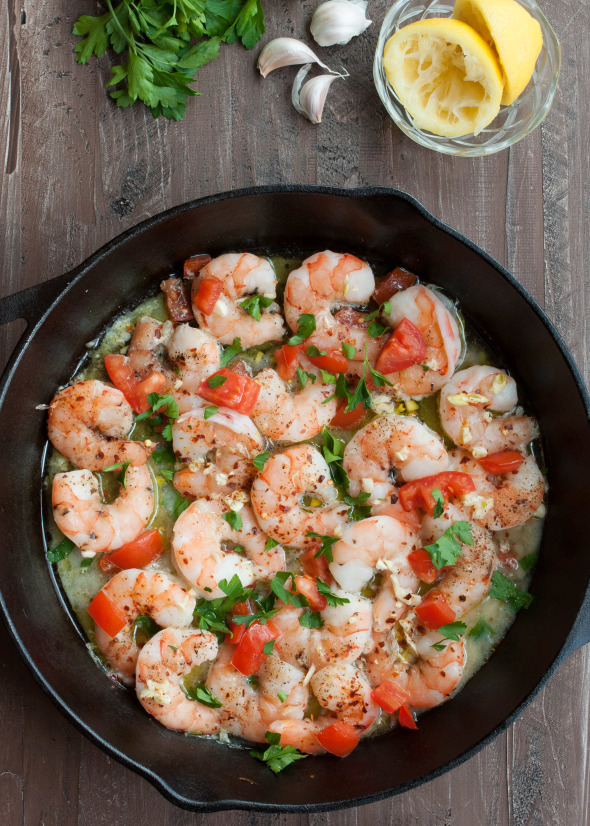 Quick, easy and delicious!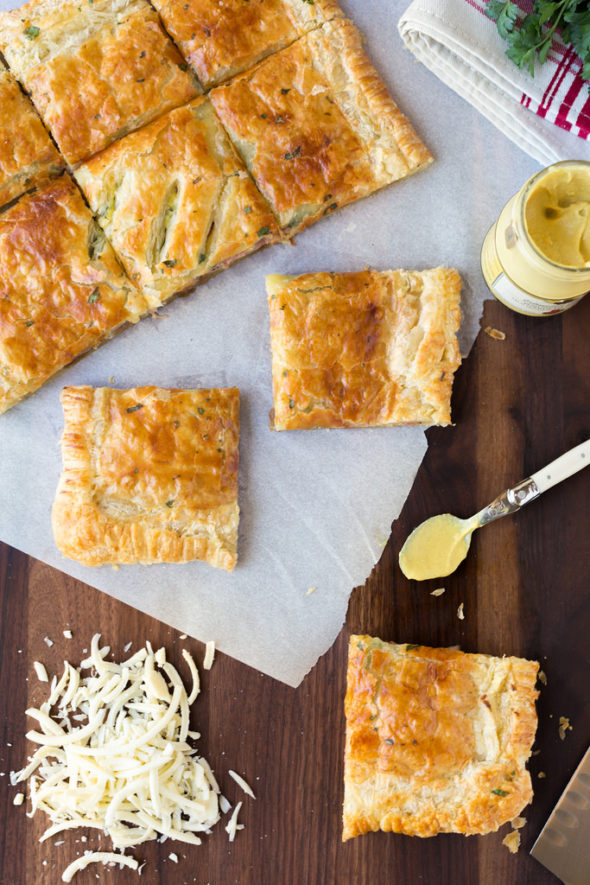 Ham and Swiss Slab Pie from Striped Spatula
Love the caramelized onions in here!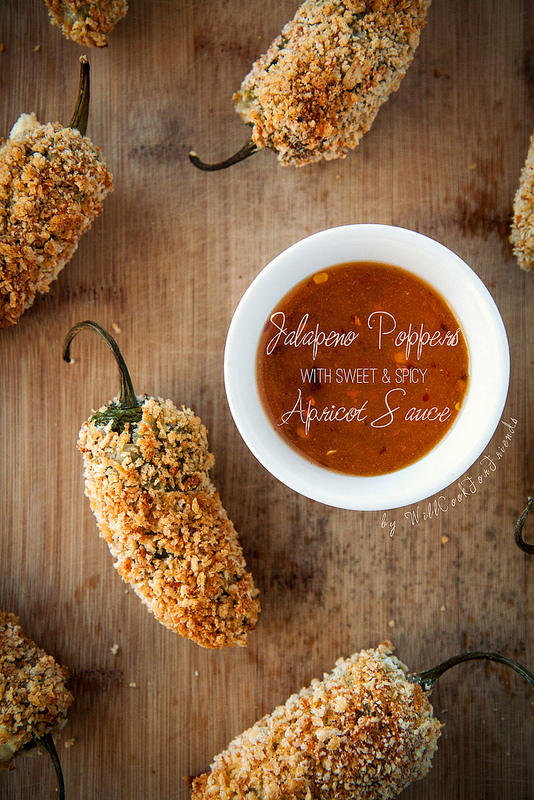 Baked Jalapeño Poppers with Sweet and Spicy Apricot Sauce from Will Cook For Friends
Jalapeño poppers are my favorite ever. This looks like a unique and tasty version!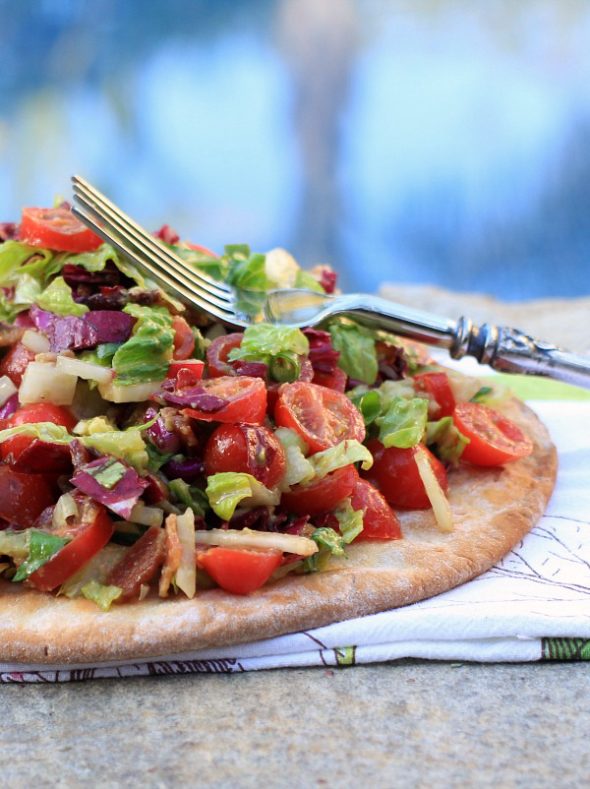 Farmer's Market BLT Avocado Chopped Salad Pizza from the Spicy RD
I always want salad. I am drooling over this one.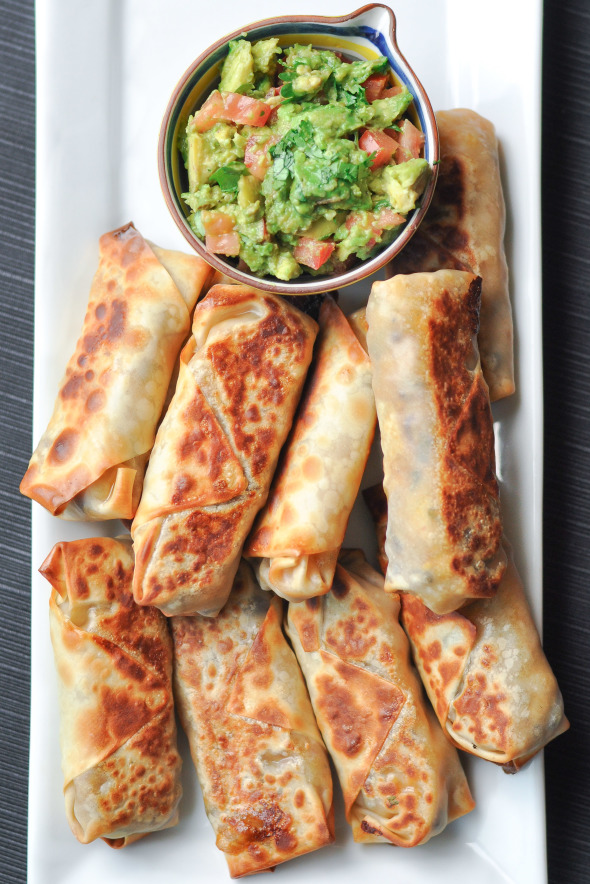 These are always a hit! Serve with guac and salsa.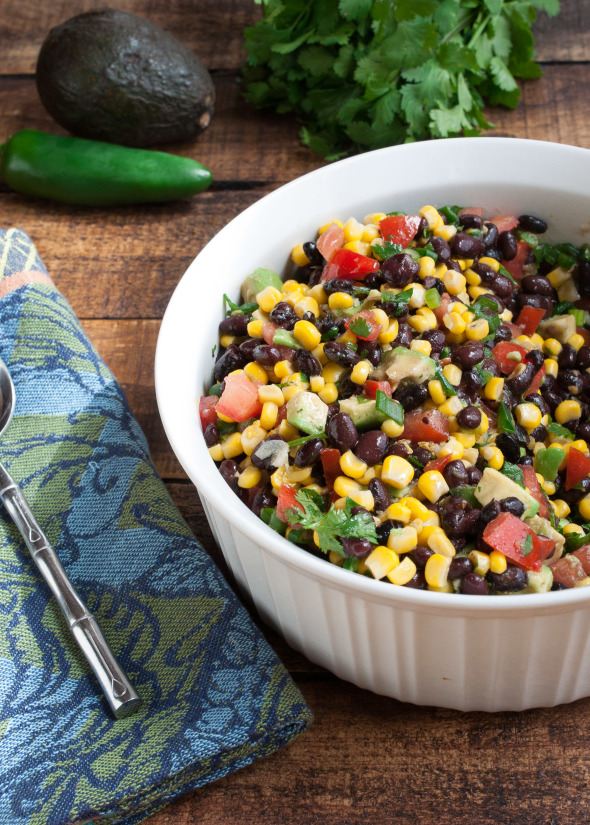 This can be a side or used as a chip dip!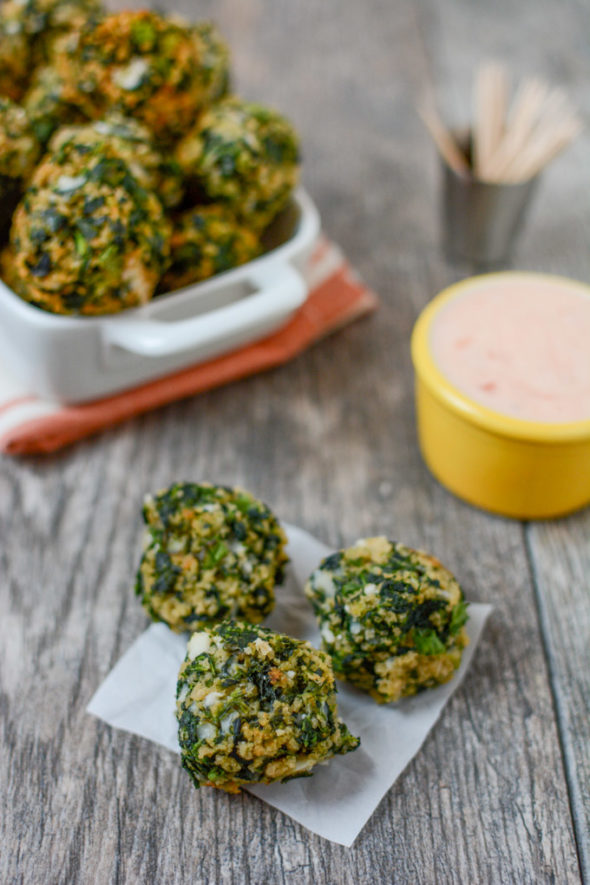 Easy Spinach Balls from the Lean Green Bean
Guilt-free finger food! I can see myself popping these in all day long.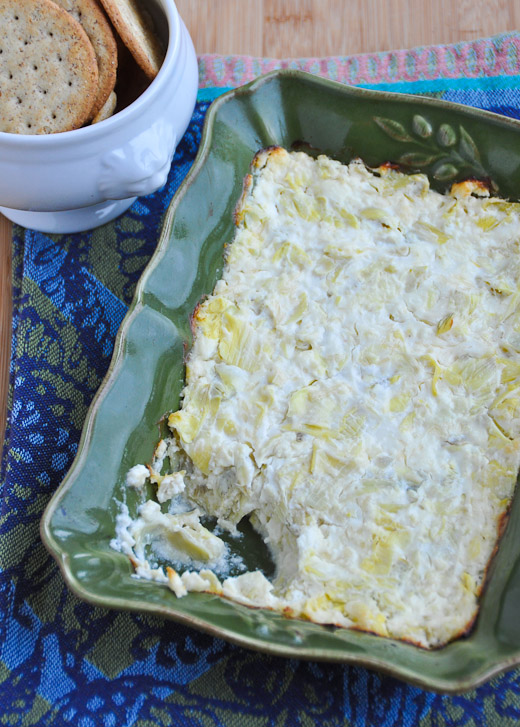 An old favorite dip, great with pita, tortilla chips or veggies!
So what's on your menu?? Enjoy your weekend friends! xo