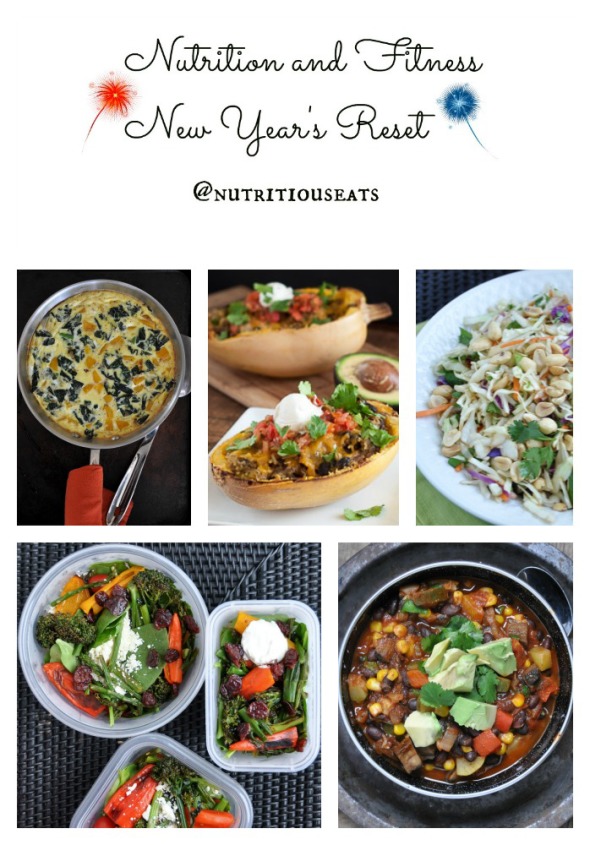 Hi friends! Hope you had a wonderful Holiday break. We sure did and the celebrations have yet to end. My parents flew in the day after Christmas and surprised the kids on my daughter's 6th birthday which was Saturday, and my other daughter's first birthday which was Sunday! And the hubby took off work so we have another week to be on "vacation".
But my blogging vacation is over.
A lot of people participate in nutrition and fitness challenges at the start of the New Year. And I am totally for it, what ever it takes to get mentally focused on eating healthier and adapting a healthier lifestyle.
For me, things simply got so busy at the end of this year, mostly because it was our first time having 4 kids during the Holiday season and it was much more difficult than I imagined. From October through the end of the year I just felt like I was always running on empty. There was always something that needed my attention and like many others I let exercise go a little. I didn't stop altogether, but I just reduced duration and frequency to an abnormal (for me) low.
So the day after Christmas, since the hubs is still off work, I went to the gym which I never get to do anymore. I hopped on a treadmill next to a line of super fit soldiers and I just ran. I keep my pace between 8:30-9:00 minute miles the whole time because I felt so energized. I ran 4 miles with ease and felt like my old self again. It was all I needed to realize that my workouts are now going back to top priority of the daily "to do" list.
Overall I don't think it killed me to take a few months at a slower pace because something truly had to give. But it just wasn't me. I used to be the gal who had to sweat daily and I was getting too comfortable with my lighter schedule.
I am really excited to set some fitness goals for 2015. I am going to find some races to run in 2015, I am going to get back to having a regular yoga schedule and incorporate some at-home fitness routines as well. I think I want to create more of a workout schedule so I know what to expect each week. As opposed to just figuring it out upon waking, but more on that later.
For those of you looking to eat healthier in 2015 and reset your diet after the Holidays, I thought I'd share some of my favorite healthy recipes. If you don't like the looks of any of these, look for recipes that are low in sugar, salt, carbs and high in nutrients, protein and fiber. Chose plant-based foods and eat your meat on the side.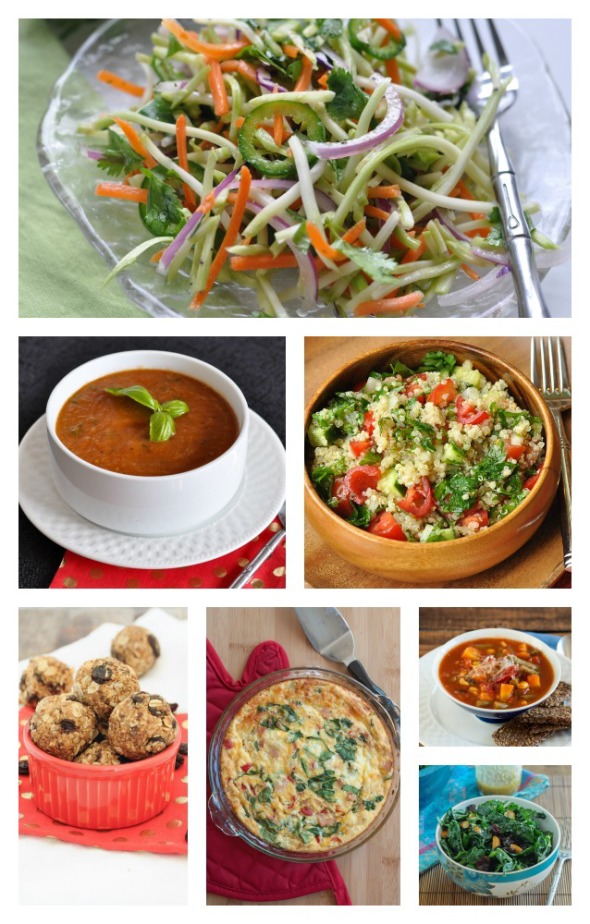 Chipotle Roasted Sweet Potato and Cabbage Salad
Black Bean and Veggie Stuffed Spaghetti Squash
Kale Salad with Red Wine Vinaigrette 
Ham and Veggie Crustless Quiche
Fire Roasted Tomato Vegetable Soup 
Kale and Butternut Squash Frittata
Oatmeal Raisin Cookie Dough Balls
These are just some to get you started if you are tying to lose weight or just eat healthier. It's all about being prepared my friends and a lot of those recipes are make-ahead ones that are perfect for meal prep.
Before you go I want you to think about what you want to be different in 2015. Right now. Stop, grab a pen and jot down some ideas. Do you want to try a new fitness class? Do you want to set a time-related goal for running? Do you want to cook more vegetarian meals? Do you want to lower your body fat? How are you going to do that? Let me know if you have any questions as we approach the end of the year!
Questions: Have you thought about New Year's goals or resolutions- what are some of them? Anyone participating in a New Year's reset or challenge group? I will be conducting a survey to see how I can better help you in 2015 so look for that!